Three Kick-Ass Burgers at Gordon Ramsay's BurGR
Business is booming at Gordon Ramsay's BurGR at Planet Hollywood, and for good reason. The burgers are reliably good, and the cocktails and desserts are icing on the cake.
Gordon Ramsay's BurGR is such a hit, in fact, we hear a yet-to-be-announced expansion of the 5,660-square-foot restaurant is in the works. The planned expansion is likely to swallow up the abutting Extra Lounge, although the details aren't available at the moment. (Please keep the bar, Planet Hollywood. We've had great luck on those video poker machines.) Once closed, the Extra Lounge brand is likely to be relocated, possibly to The Linq.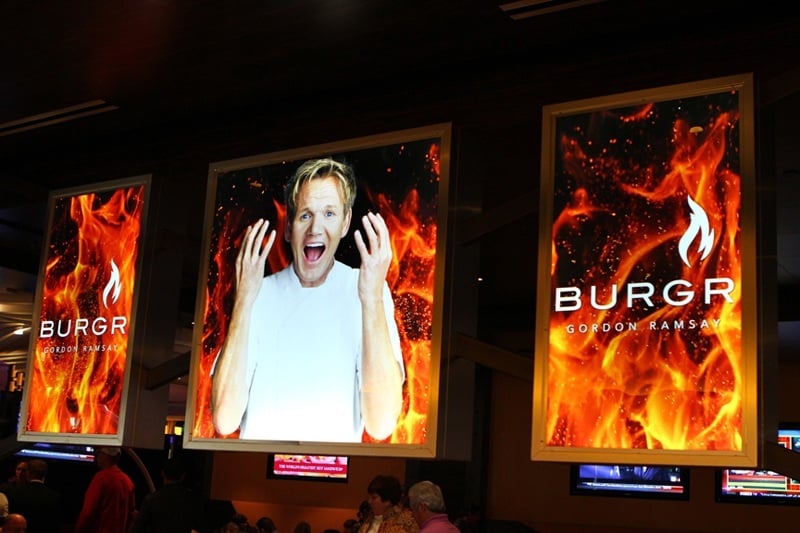 Celebrity Chef Gordon Ramsay has two other restaurants on The Strip with his name on them, Gordon Ramsay Steak at Paris Las Vegas and Gordon Ramsay Pub & Grill at Caesars Palace.
Since good things come in threes, here are three stand-out burgers at BurGR.
1. Farm Burger
The Farm Burger ($15) boasts a pattie made of a blend of three meats: chuck (50%), short rib (25%) and brisket (25%). The Farm Burger is topped with duck breast bacon, English sharp cheddar cheese and a fried egg.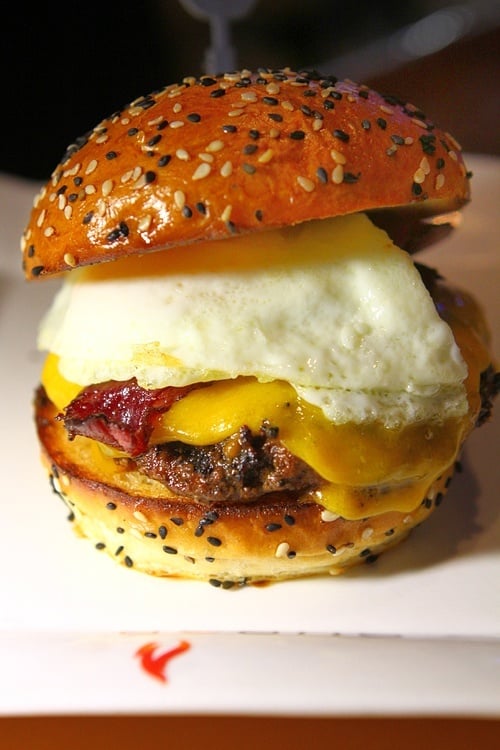 2. Hell's Kitchen Burger
Named after Chef Ramsay's popular reality show, the Hell's Kitchen Burger ($14) again has a three-meat pattie, plus asadero cheese, roasted jalapeno peppers, avocado and oven-roasted tomatoes.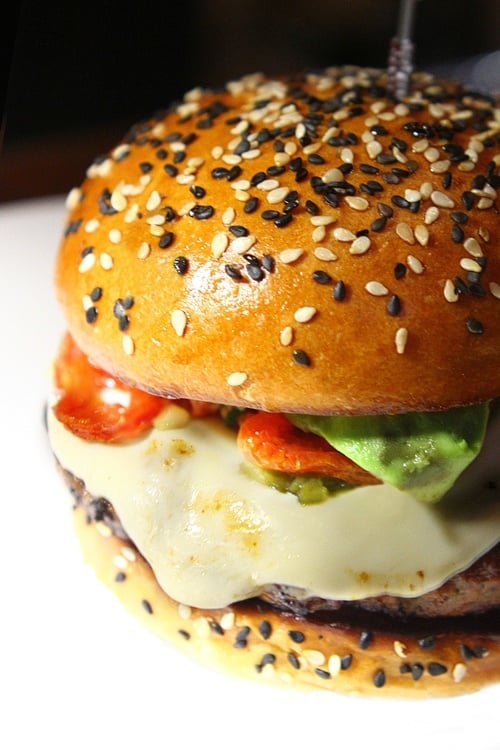 3. Damnation Chicken Burger
The Damnation Chicken Burger is dressed with fiery hot mayo, maytag bleu cheese, celery and carrot slaw.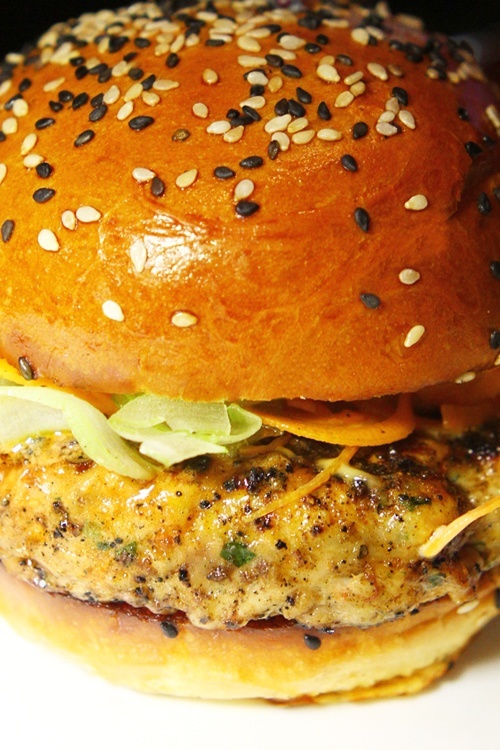 Whichever burger you try, save room for a BurGR shake! Our favorite is named "Shake #4" ($9) with crème brûlée pudding on top and Oreo shake down below. While $9 might sound a bit steep for a shake, remember, the funky accent marks over the letters in "crème brûlée" are included at no additional charge.

See the full BurGR menu on the restaurant's official site.
Make sure to show your Total Rewards player's club card to get a buck off just about everything on the menu.