The Latest From Rock in Rio USA's City of Rock in Las Vegas
The Rock in Rio USA music festival is just around the corner. One of the biggest music festivals in Vegas history happens May 8-9 (rock weekend) and May 15-16, 2015 (pop weekend).
There's been a flurry of activity at the event's City of Rock site, and we got all up inside Rock in Rio's business for some fresh pics.
First up, the festival's zip line tower has been built. It's an impressive, free-standing structure with several launch platforms (only one is likely to be used for the May event). We're calling the tower five stories up, accessible via a spiral staircase.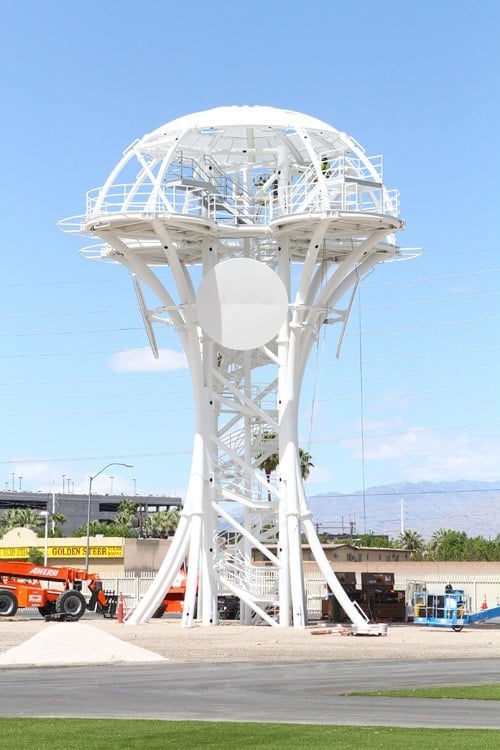 Another striking new feature at the Rock in Rio USA site is a spiderlike EDM stage.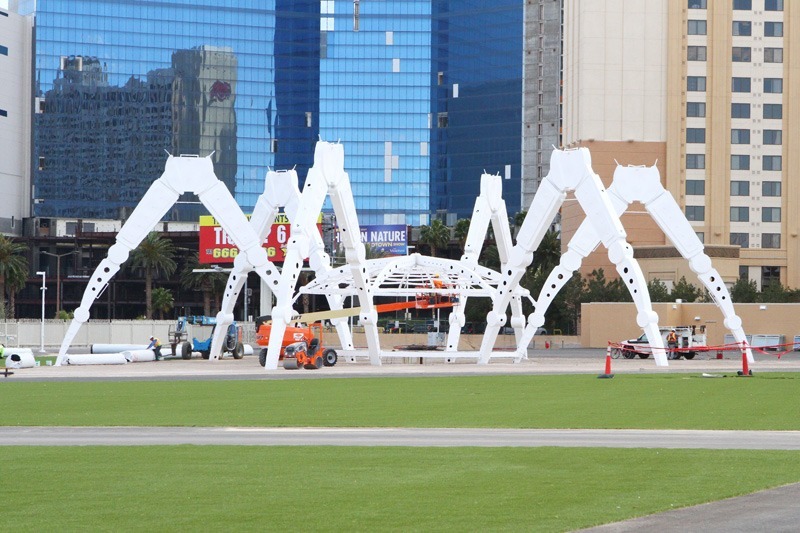 We've shared some shots of the festival's massive VIP tent, but that doesn't preclude us from sharing another.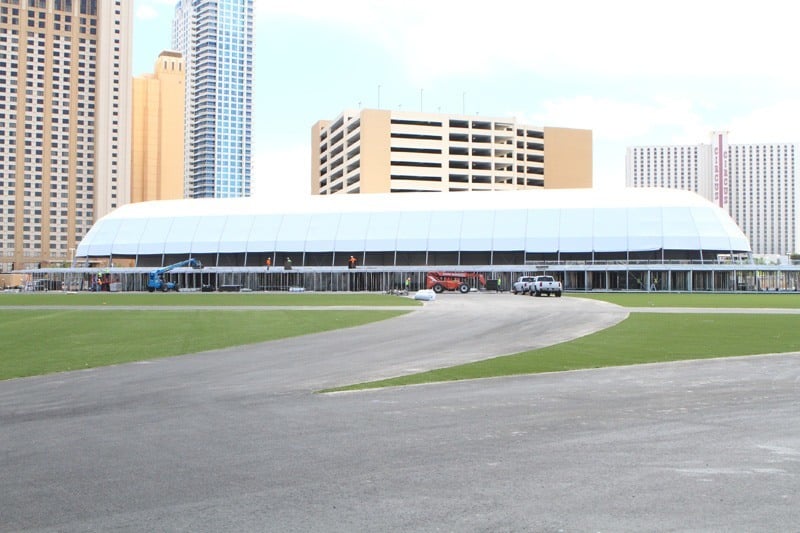 The VIP tent, like many of the fixtures at the City of Rock, was shipped from Brazil. It won't be making the trip back, though. Festival organizers are selling the tent to an undisclosed buyer for a cool half million dollars after the festival. Rock in Rio owns about a half dozen of these tents, so they'll ship another one in for the next Rock in Rio installment in 2017. (If all goes well, the festival will expand to six days in 2017.)
Here's a look inside one small portion of the VIP tent. Overall, the VIP tent is in the neighborhood of 40,000-square-feet.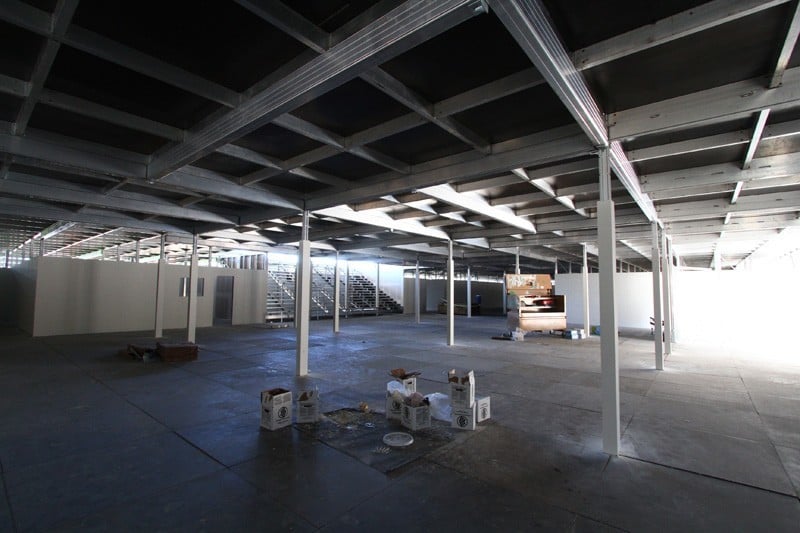 Those with the bucks to be in the VIP area are in for a treat. Along with the live performances, they'll have an open bar and catering by none other than Wolfgang Puck.
Rock in Rio's main stage is a sight to behold. Which is generally what people do with sights, we get that.
The main stage is flanked by giant metallic sheets which, if positioned correctly, will act as reflectors, turning anyone in their wake into ash. Or something.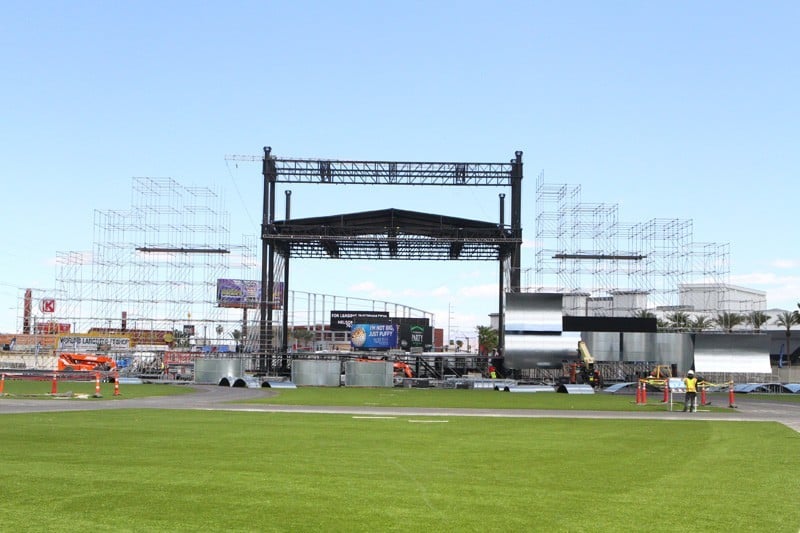 Several smaller stages dot the festival site. Should be an interesting feat of audio technology balancing the "bleed" from one stage to another. We have no idea if that's an actual term, but if not, it should be.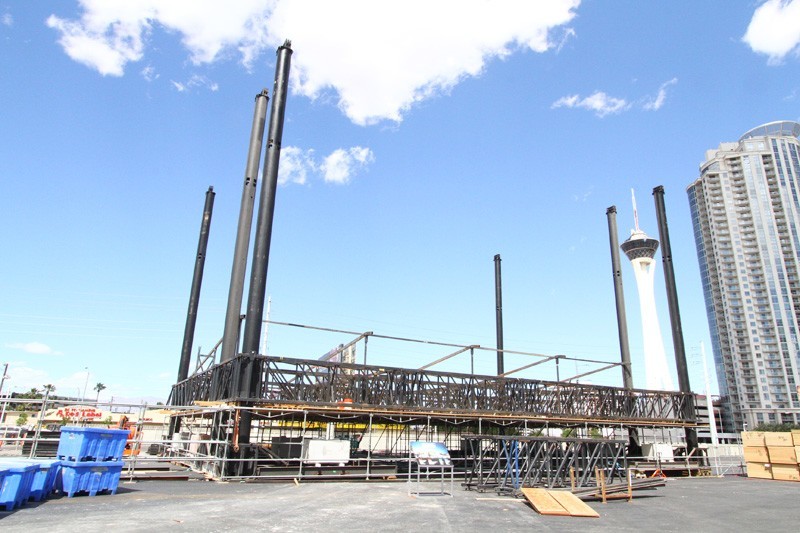 One of the more visually appealing elements of the Rock in Rio USA site is the collection of facades making up three themed streets, Rock Street USA, Rock Street UK and Rock Street Brazil.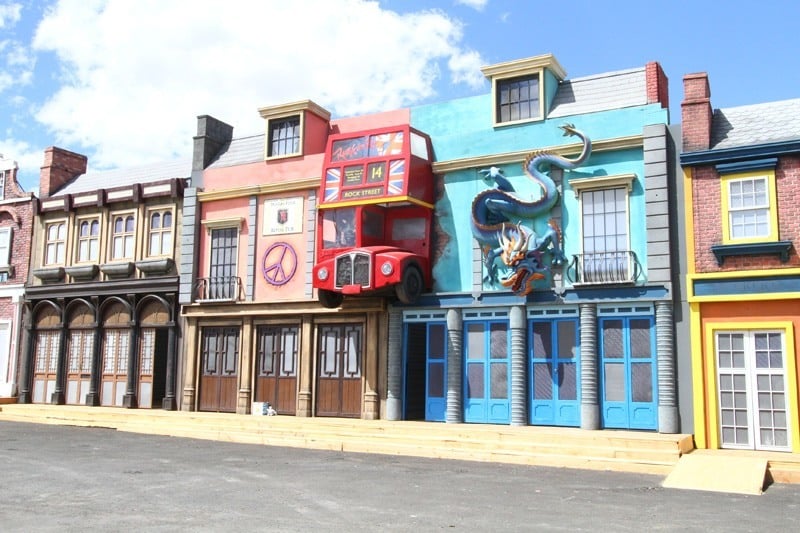 The themed streets will be where all the retail happens at Rock in Rio USA. An interesting aspect of the retail concessions (bars, restaurants and merchandise) is they'll be completely cashless. Festival-goers will use their RFID bracelets not only to gain entry to the event, but they'll also be part of the cashless payment system, being referred to as "Rock Cash." Get details.
Cashless payment devices help avoid headaches of cash transactions at a busy event, and it's a dream for event organizers, including the fact people spend 15-30% more when they use cashless devices. Read more.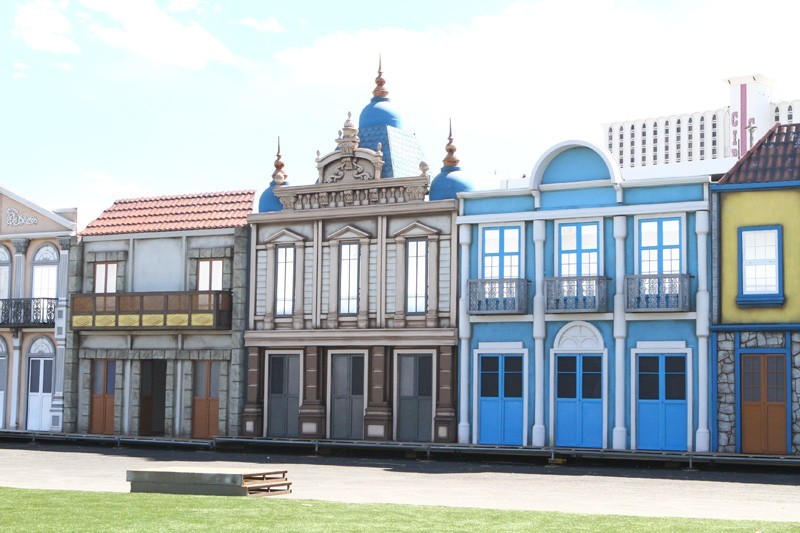 The sense you get at the Rock in Rio USA site is these people know what they're doing, and they've thought of everything.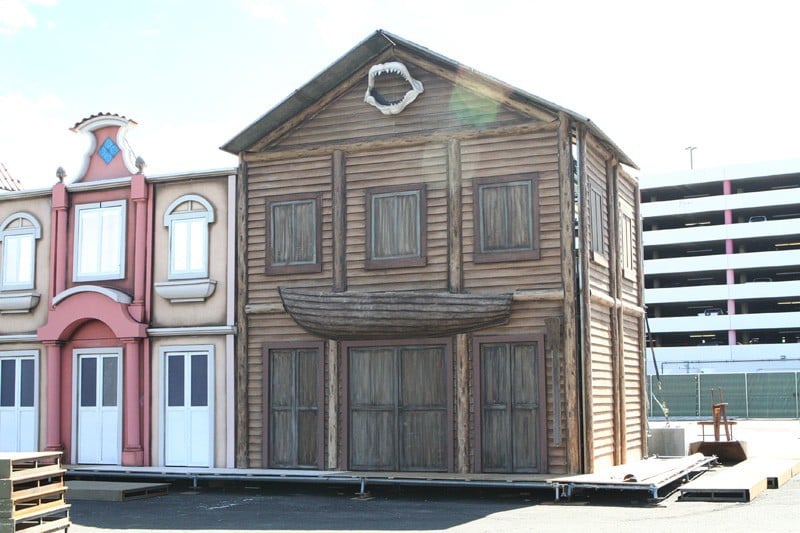 Among the things we never would have thought of are "delay towers." Delay towers ensure sound coming from a particular stage can be heard throughout the venue at a high sound quality. Rock in Rio USA is all over it.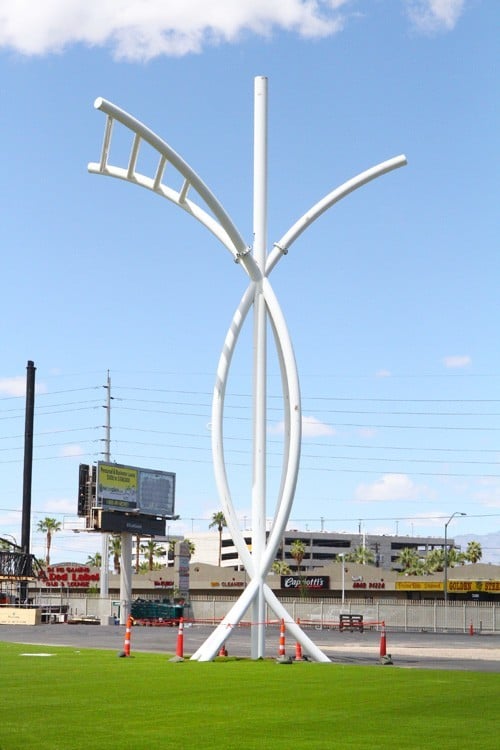 Yet to appear on the site is the massive Ferris wheel. It's the same portable Ferris wheel being used at another music festival, Coachella.
Rock in Rio USA has the makings of a music festival unlike anything fans have experienced in Las Vegas.
Here's the full Rock in Rio USA line-up, and enjoy more photos from the City of Rock site on the Las Vegas Strip.
Rock in Rio USA's City of Rock