Tap Sports Bar and Hecho en Vegas Restaurant Open at MGM Grand
Two new restaurants have opened at MGM Grand, Tap Sports Bar and Hecho en Vegas, so we figured it was time to take a look.
First up is Tap Sports Bar.
This new sports bar can be found near the hotel's sports book, of all places, and boasts 60 HD flat screen TVs. Because TVs are now required in all Las Vegas restaurants, especially the sports-related ones. It's the law.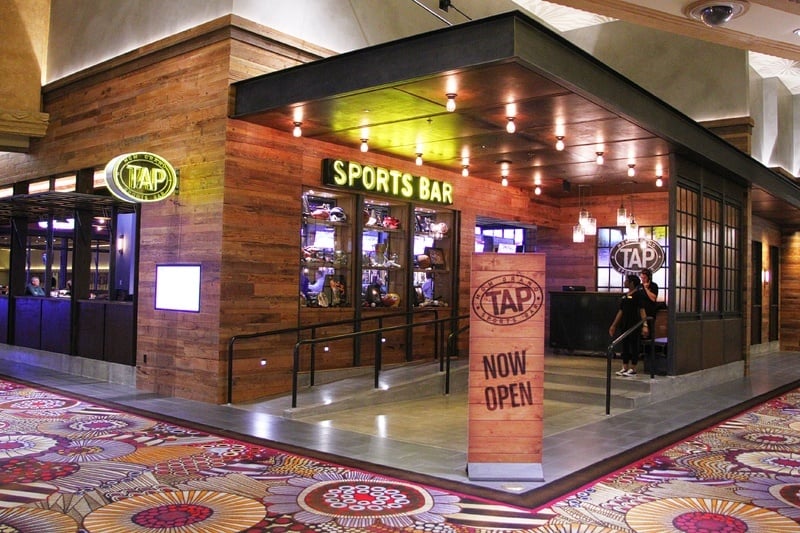 Tap has a robust selection of food and drink, and we're not just saying that because we like the sound of the word "robust."
Here's the food menu at Tap, and the beverage menu, of course.
We don't really do beer, but our Facebook fan Chris says, "As a craft beer fanatic, I can say that their tap selection is better than average; better than most on The Strip."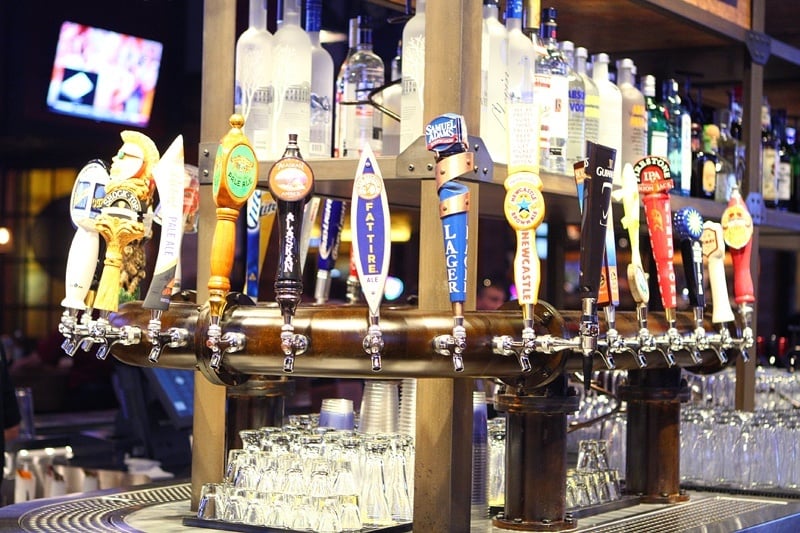 Some of the signature dishes include the South Side Street Dog, Beer Can Chicken and Mimi Mug Tasters, a dessert sampler served in miniature beer mugs.
And because we were feeling ambitious, here's a quick video walk-through of Tap to give you a feel for the vibe.
Tap is brimming with sports memorabilia, including UFC champion Chuck Liddell's shorts. This should in no way deter you from visiting Tap, however.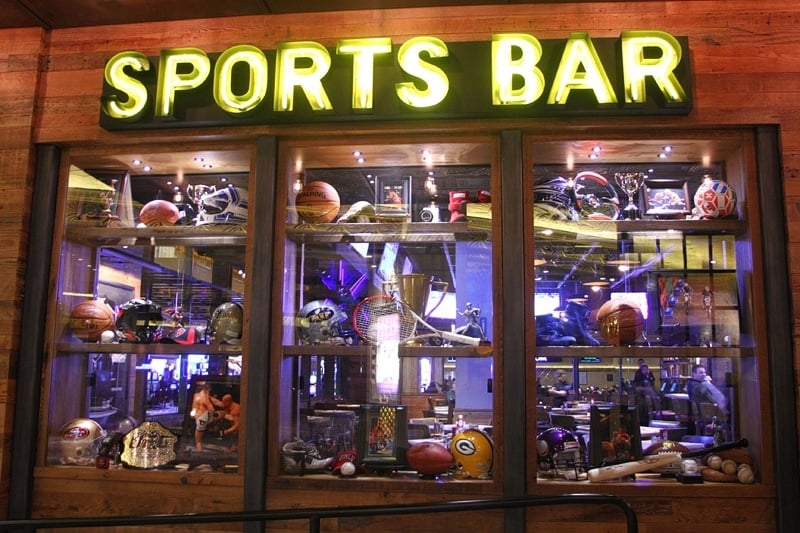 Additional photos below, you're welcome very much.
Tap Sports Bar at MGM Grand
But wait, there's more!
There's also a new place to get some Mexican at MGM Grand, Hecho en Vegas.
"Hecho" in Spanish means "made," and "Vegas" in Spanish means "meadows," so the restaurant's name apparently means "Made in the meadows." We found no evidence of anything being made in a meadow, however.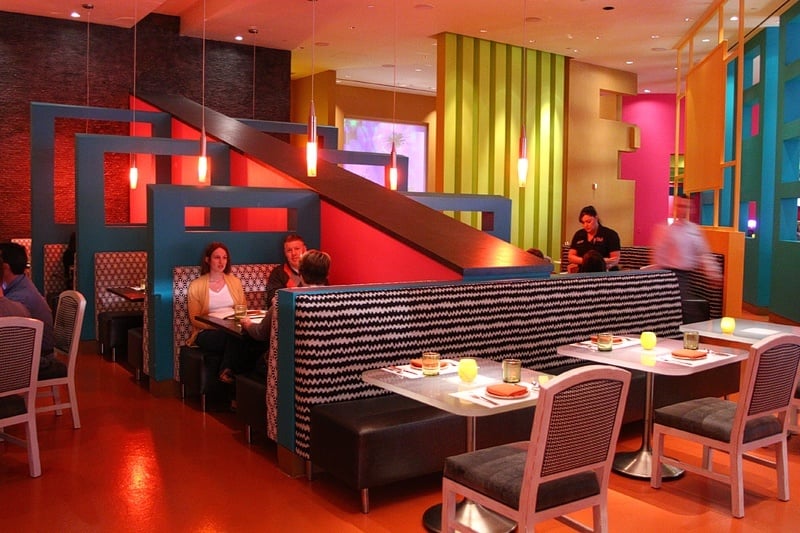 Hecho en Vegas is located in the hotel's area known as The District, replacing the former Diego restaurant.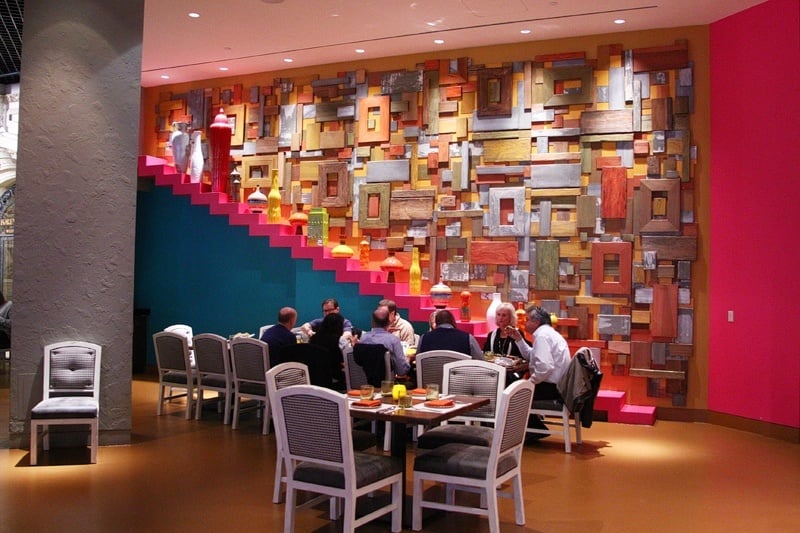 It features Sonoran cuisine, in a colorful setting. The decor is said to have been inspired by "charros," Mexican cowboys who dress in colorful clothing.
See some menu highlights on the restaurant's official site. Much of the menu is hand-made, including the tamales and tortillas. Fresh guacamole is prepared table-side, too.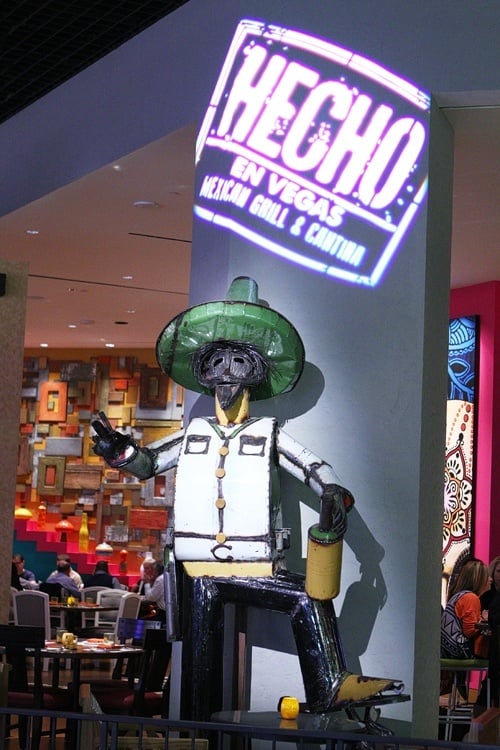 The restaurant seats 350 people, or about 700 if they all inhale at the same time.
Yes, we grabbed some video here, too. Viva YouTube, as the kids say.
It's worth noting Hecho en Vegas has a pretty good happy hour, Monday through Friday from 5:00 p.m. to 7:00 p.m., with $5 margaritas and half-off appetizers.
Let us know what you think of these new offerings at MGM Grand. There's always something new to eat and drink, emphasis on drink, in Las Vegas.
Hecho en Vegas at MGM Grand