Stratosphere Could Get Its Own Grand Canyon-Style Skywalk
It's a wild idea, but what an amazing addition it would be to Stratosphere's list of offerings for thrill-seekers.
Don't be surprised if the Stratosphere, the tallest observation tower in the country, announces a multi-million-dollar enhancement along the lines of the mind-boggling Grand Canyon Skywalk.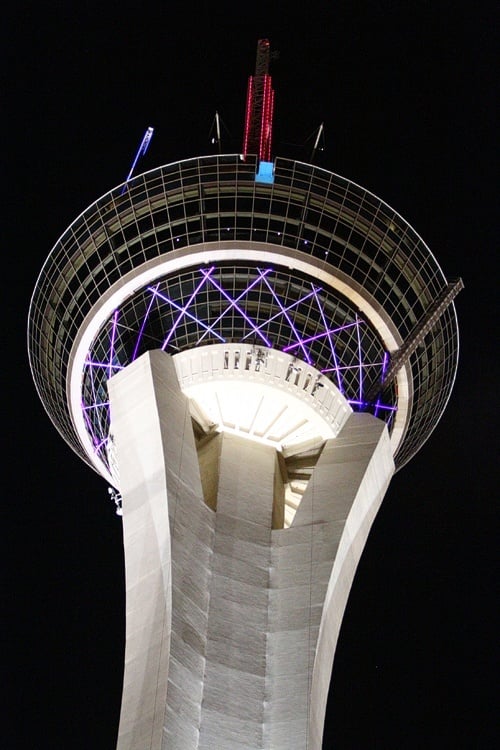 The thrill ride attractions at the top of the Stratosphere have been a windfall for the resort. With names like Big Shot, Insanity and X-Scream, these are some of the most over-the-top rides anywhere in the world.
And don't even get us started about SkyJump.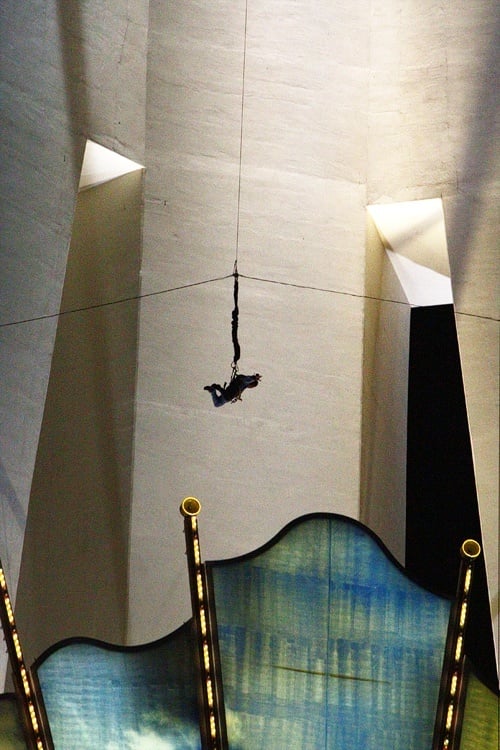 A Skywalk-inspired extension to the Stratosphere tower would be a huge draw and create great publicity and a new revenue stream for the resort. It would also serve to inject some new life to the north end of The Strip.
Specifics of a possible attraction aren't known, but it's not difficult to imagine what the Stratosphere walkway would look like. The Stratosphere's observation deck is 869 feet up, and the view from from a glass-bottomed walkway would be a stunner.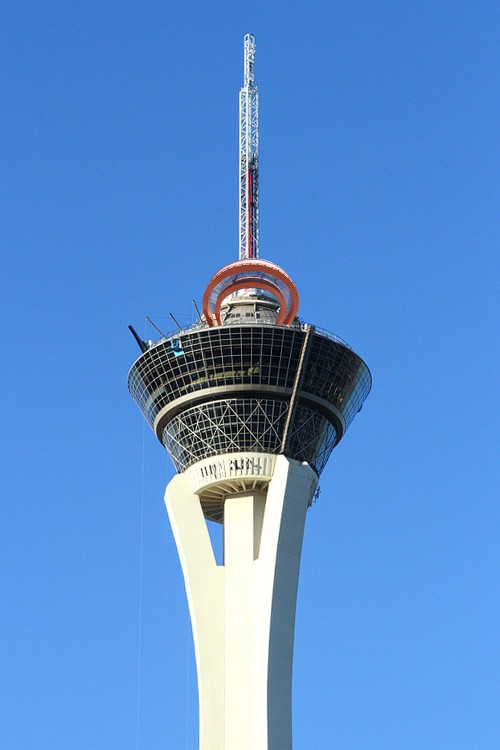 A glass slide, called Skyslide, attached to a skyscraper in Las Angeles recently made worldwide news, and it's not unreasonable to think Stratosphere executives have drawn inspiration from that and similar attractions.
Another terrifying glass walkway, the Coiling Dragon Cliff skywalk, made waves when it opened on Tianmen Mountain in China earlier this year.
Technology has come a long way since the Stratosphere opened in 1996, and we're quite sure engineers are hard at work figuring out how a see-through walkway could work at Stratosphere.
Does a Stratosphere skywalk sound outlandish? Actually, early plans for the Stratosphere involved a giant King Kong ride. A 70-foot-tall gorilla would go up and down the side of the tower with 30 passengers inside. We are not making this up.
We personally have a thing about heights, so don't expect we'll be a glass walkway customer if the project comes to pass. But such an attraction would expand Stratosphere's repertoire and provide a stunning new way to see the world's most beautiful city.
Granted, we may not be entirely unbiased about that last part. Our Web site has "Vegas" in its name. Please try and keep up.
Update (2/17/19): We have exclusively confirmed the observation desk ("skywalk") at The Strat is in the works. Read more.