Source Says Cromwell Resort to Reopen Oct. 29
An employee says the lone remaining closed casino on the Las Vegas Strip, Cromwell, will reopen on Oct. 29, 2020 at 10:00 a.m.
Cromwell Hotel Las Vegas has been closed since March 18, 2020.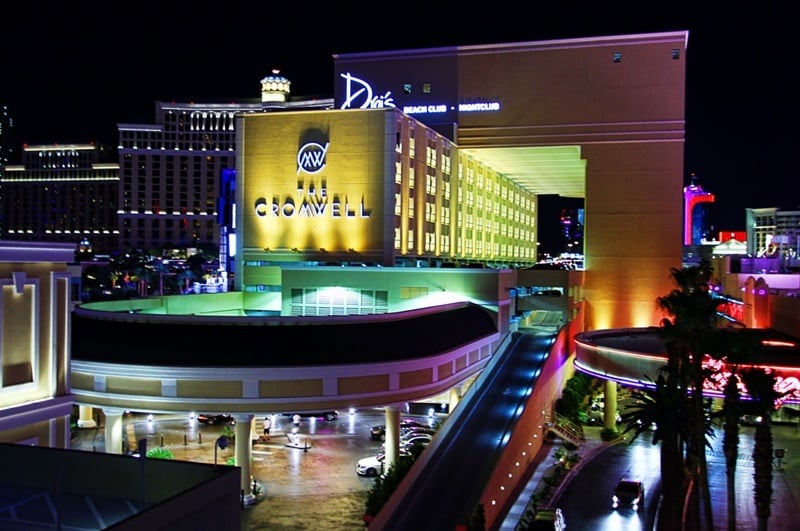 The other Las Vegas casinos still closed due to the pandemic are: Palms, Rio, Main Street Station (Downtown), Fiesta Rancho (North Las Vegas), Texas Station (North Las Vegas), Fiesta Henderson (Henderson), Eldorado Casino (Henderson) and Eastside Cannery (Boulder Highway).
While Cromwell was closed, it played host to a reality TV show, "Love Island." It's worth noting we're using the term "reality" very loosely here.
Cromwell is a beloved Vegas casino, with a player-friendly casino, the excellent Giada restaurant and the popular Drai's Nightclub.
It's unknown which of Cromwell's venues will be back upon reopening.

Midweek demand remains soft at Las Vegas hotels, but Cromwell only has 188 rooms, so it should fare relatively well upon reopening.
We're thrilled for the employees of Cromwell, as it's been a long period of uncertainty about the future of the resort.
We've heard several parties have explored a potential purchase of the casino at one of the most visible intersections in Las Vegas, the corner of Flamingo and Las Vegas Boulevard.