Silver Strikes: When Slots Machines Spit Out Collectible Coins
We've strolled past Silver Strike slot machines in Las Vegas casinos for gawd-knows-how-long. Never thought much about them, until recently at the Four Queens, downtown.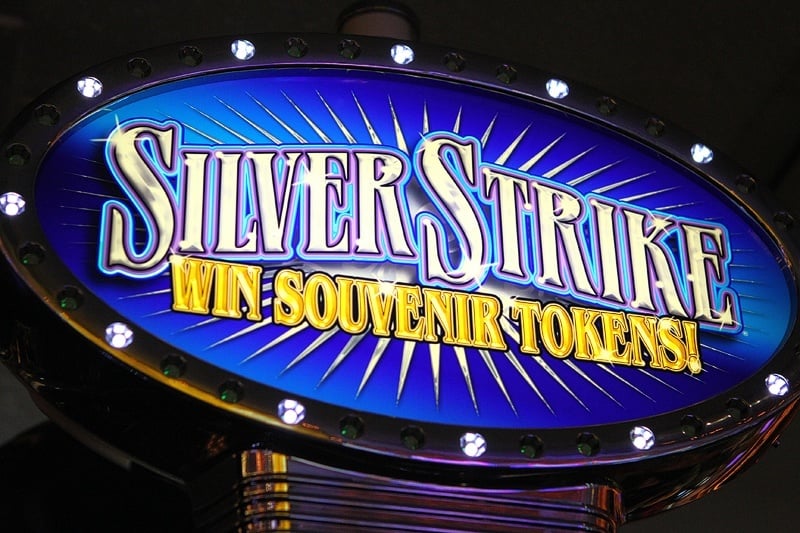 We sidled up to a Silver Strike slot machine and fed our $20 into that ever-hungry bill slot, and a few spins later, we were the proud owner of a commemorative Silver Strike coin.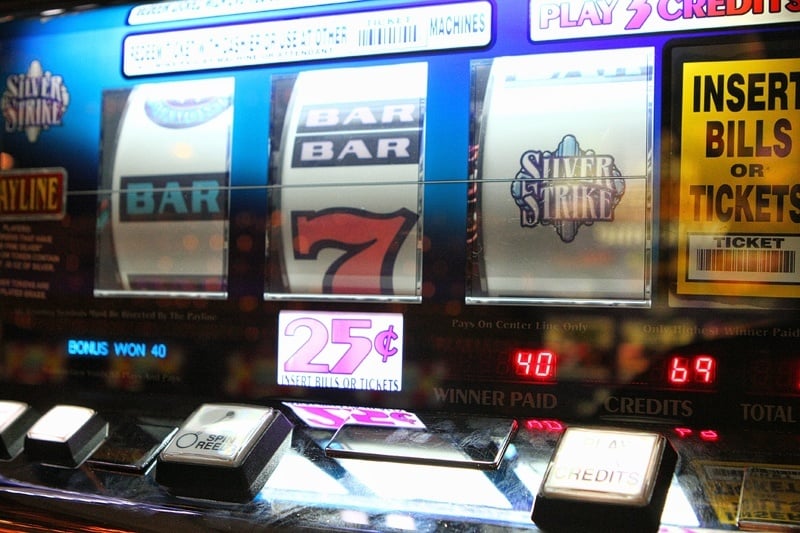 It was a handsome Las Vegas keepsake, courtesy of a slot machine, no gift shop required.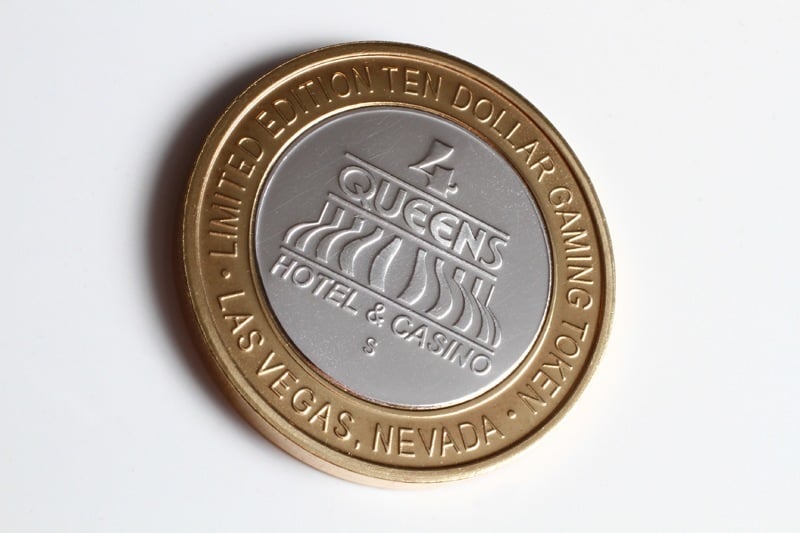 Little did we know that Silver Strike tokens are a thing!
There's even a Silver Strikers Club where collectors share their passion for these collectible coins. The group even has bylaws and yearly conventions where members attend for "friendship, trading, education and fun."
Yes, friendships are being forged because of Silver Strikes. It's comforting to know we're not alone in our freakish love of all-things-casino.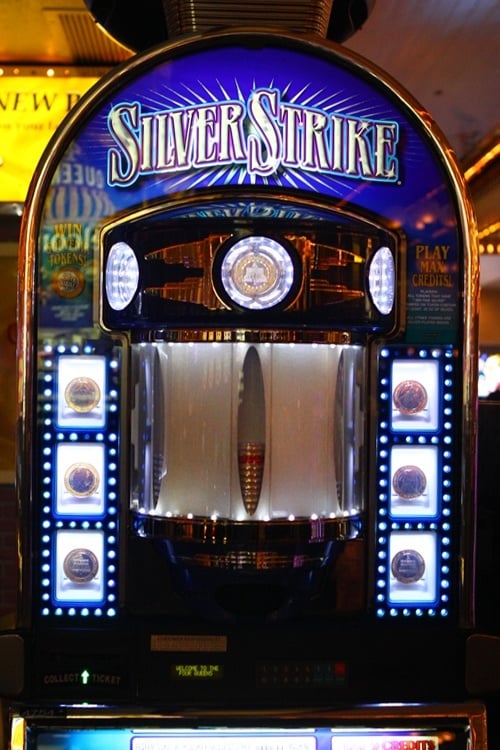 Apparently, these limited edition coins, dispensed in a plastic holder, have a variety of redeemable values. (Ours was a $10 coin, but a $300 coin could also come out.) But we're not into redeeming, we're into collecting, even when we're still not entirely sure what we're collecting.
The Silver Strikers Club site provided us the invaluable information that our particular Silver Strike token was minted by the Sunshine Mint in Idaho. We're not sure how we would have managed to live a happy, fulfilled life without knowing where our token was minted, so what a relief.
The coins come in a variety of styles. Ours, pictured below, had a special Halloween ghoul image on the back. Sorry, on the "obverse," in Silver Strike parlance. The Silver Strikers Club collects and shares all the technical specs of each token. Here's the one we got (.pdf format).
Our coin had a blue plastic holder, so it's officially called a "bluecap." Fascinating, right? It's described as a "clad brass center with brass ring." (Clad with silver! Possibly.) We have officially unleashed our inner casino nerd, and we don't care who knows it.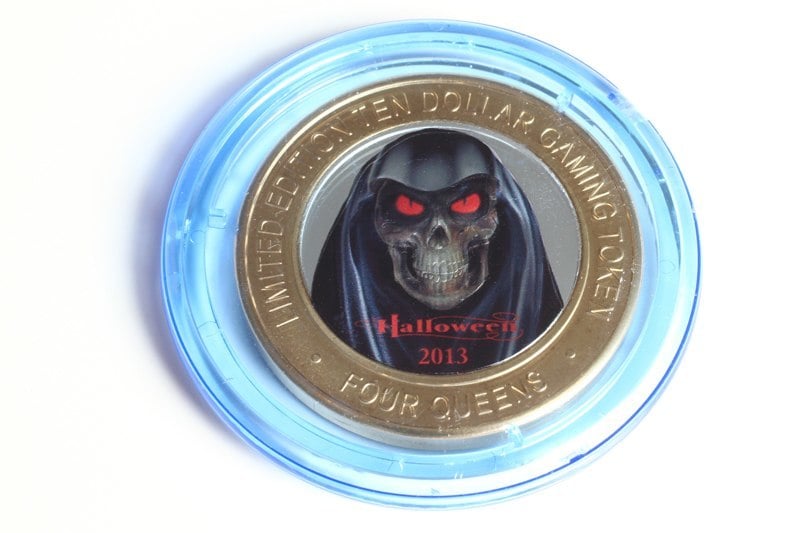 Apparently, Silver Strike machines can also be found at El Cortez, Mirage and Sam's Town in Las Vegas.
Have you played for or won any of these cool tokens? Did you keep yours or redeem them? We'd love to know.
Our Silver Strike collection is currently a collection of one. For the moment, that is. Somebody has to keep those bill slots busy.