Silk Sonic, Whoever That Might Be, Announces Las Vegas Residency
A super popular band we've never heard of, Silk Sonic, has announced a 13-show residency at Park MGM in Las Vegas.
Silk Sonic is a band involving Bruno Mars, with whom (or possibly who) we are familiar, and Anderson .Paak, who appears to have a random period as part of his name which we will not be using for the rest of this article because it's an incredibly annoying affectation not unlike using the first person plural in blog posts.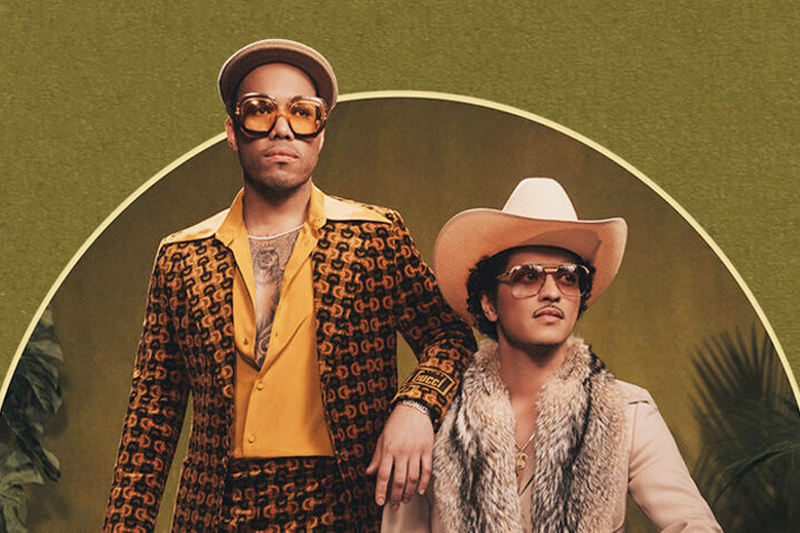 Before we go further, we need to mention you can't do a 13-show residency in Las Vegas. Because 13 is unlucky. This is Gambling Superstition 101.
Bruno Mars, of all people, should know this, because he is a bigtime gambler.
So, let's tweak this a little. Silk Sonic will be performing a series of shows at Park MGM, probably more than 10 but no more than 15.
It's good to have some wiggle room, especially when it's a band without any huge hits as far as we can tell. We get it, you know everything about music and can rattle off the entire Silk Sonic catalogue. We're talking about hits regular people would know about.
The Silk Sonic residency starts Feb. 25, 2022 and runs through April 2022.
This is the first residency for Silk Sonic, although Bruno Mars has been performing at Park MGM for some time, mainly due to some outstanding blackjack markers. (Hi, lawyers, please remember jokes and rumors are protected free speech!)
Bruno Mars and Anderson Paak haven't been collaborating all that long. The performers apparently started Silk Sonic as a joke. No, really.
The duo's debut album, "An Evening with Silk Sonic," was released in Nov. 2021.
Silk Sonic's songs include "Leave the Door Open," "Skate" and "Smokin Out the Window."
Here's "Skate," which we enjoyed, especially the part where Bruno Mars tells a young woman, "You smell better than a barbeque." Charmer.
The band has already garnered awards and nominations from the American Music Awards, BET Awards, MTV Video Music Awards and the Soul Train Music Awards.
Silk Sonic is nominated for Record of the Year and Best R&B Performance at this year's Grammys, which is being held in Las Vegas.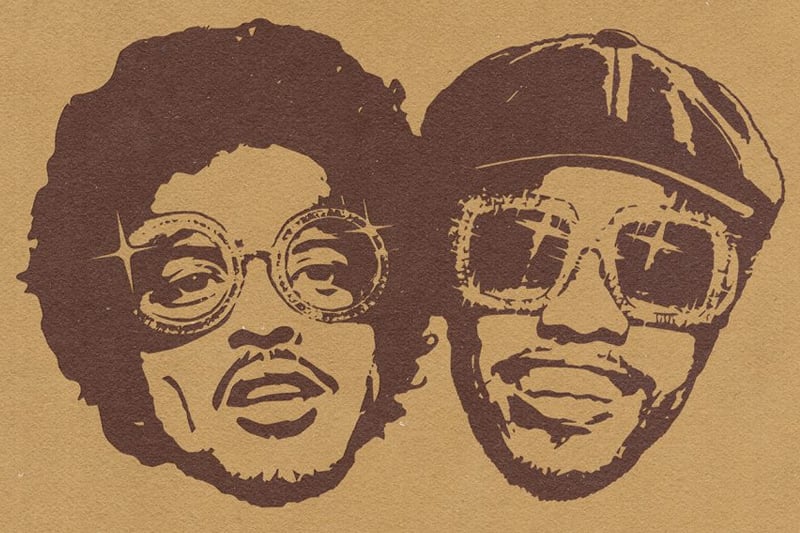 Still, if they're going to fill Park MGM for 10-15 dates, we expect they'll have to do some Bruno Mars songs in the style of Silk Sonic.
We are a big Bruno Mars fan, and the Internet says Silk Sonic is "disco-inspired," so we're all over it now that we've been alerted to the existence of this group.
Yes, we need to expand our musical horizons. You are not our mom.