Saltgrass Steak House Opens at Golden Nugget
Golden Nugget officially has its second steakhouse, Saltgrass Steak House.
The steakhouse joins the popular Vic & Anthony's Steakhouse at Golden Nugget, taking over the former Grotto Italian Restaurant space.
Grotto has moved into the former Lillie's Asian Cuisine restaurant space, in the hotel's Carson tower. Lillie's closed in Oct. 2019.
There will be a quiz.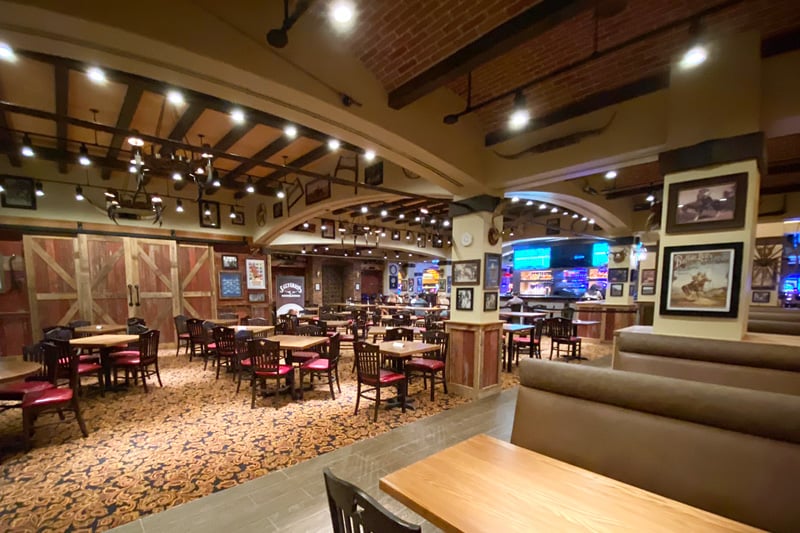 Saltgrass was poised to open several months ago, but then the pandemic happened.
It appears casino officials now believe demand has returned enough to sustain both its steakhouses.
Saltgrass Steak House fills a need for value-oriented customers who prefer their fare casual, while Vic & Anthony's is considered fine dining. We consider it flipping delicious. Bonus: Casual Meat would make a great band name.
Saltgrass is also more kid-friendly than the fancier Vic & Anthony's, despite our best efforts.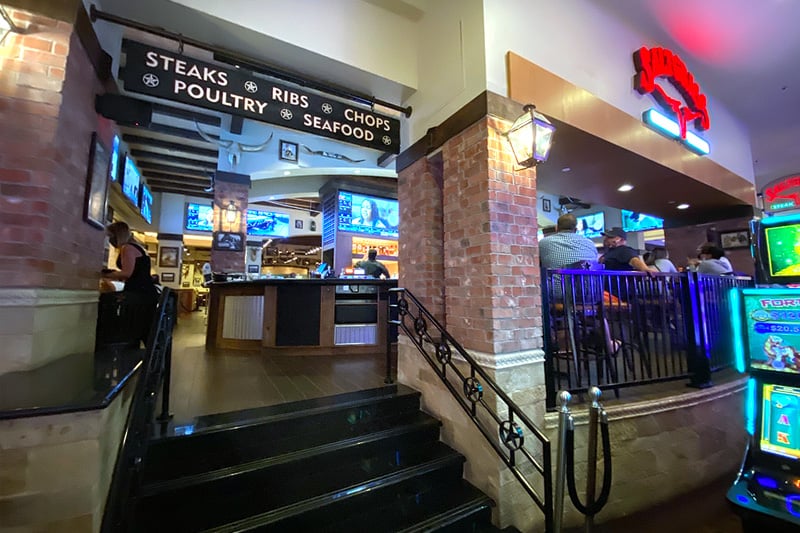 The price points at Saltgrass are appealing, with our go-to (nine-ounce) filet for $34.49. There's also a crowd-pleasing selection of chicken and ribs entrees, as well as sandwiches and seafood.
Find the full menu on the official Golden Nugget site.
We're anxious to try some of the signature cocktails at Saltgrass. Oh, who are we kidding with "some."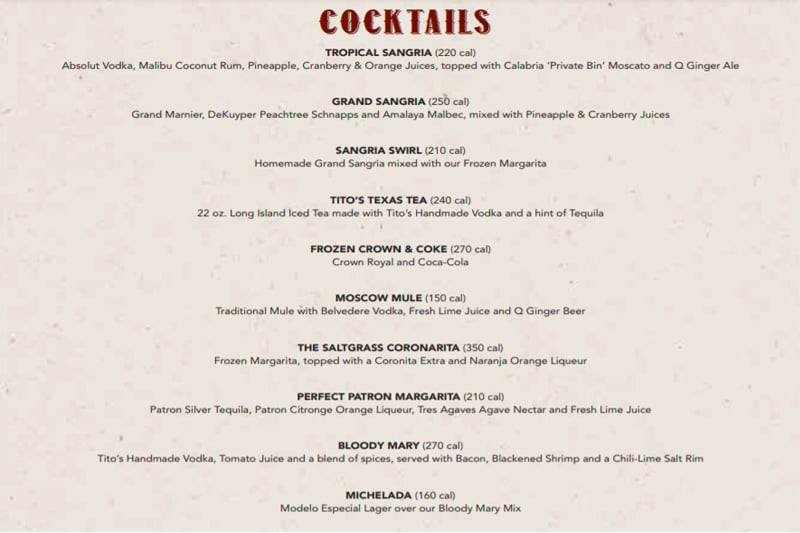 Saltgrass is in the Landry's family of restaurants, owned by Tilman Fertitta, as is the Golden Nugget. The chain has more than 80 locations across the country.
Golden Nugget cowboyed up its Grotto footprint for Saltgrass. It's now replete with wood paneling, steer horns and rodeo photos.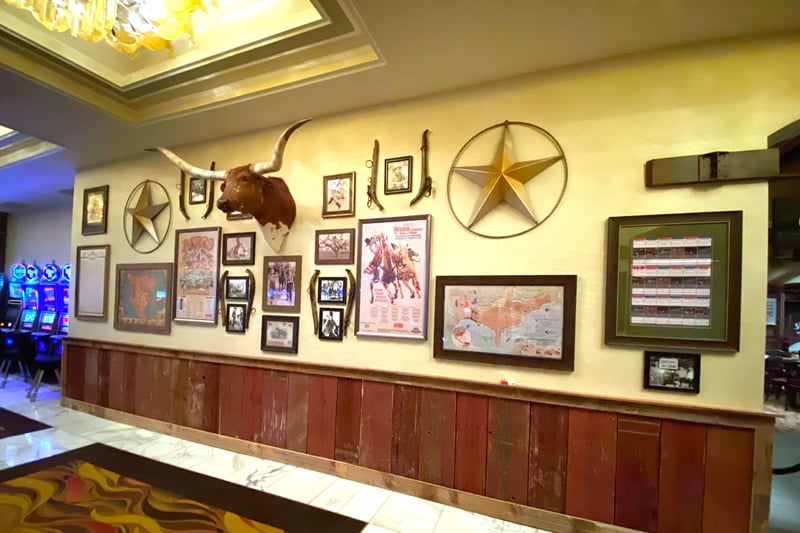 At the moment, reservations are by phone, but will soon be available on Open Table.
For now, Saltgrass is closed Monday through Wednesday. Thursday through Saturday, hours are 4:00 p.m. to 10:00 p.m. Saltgrass is open Sundays, 10:00 a.m. to 10:00 p.m.
It's worth noting the Saltgrass bar is open until 11:00 p.m. Thursdays, 2:00 a.m. on Fridays and Saturdays and 10:00 p.m. on Sundays.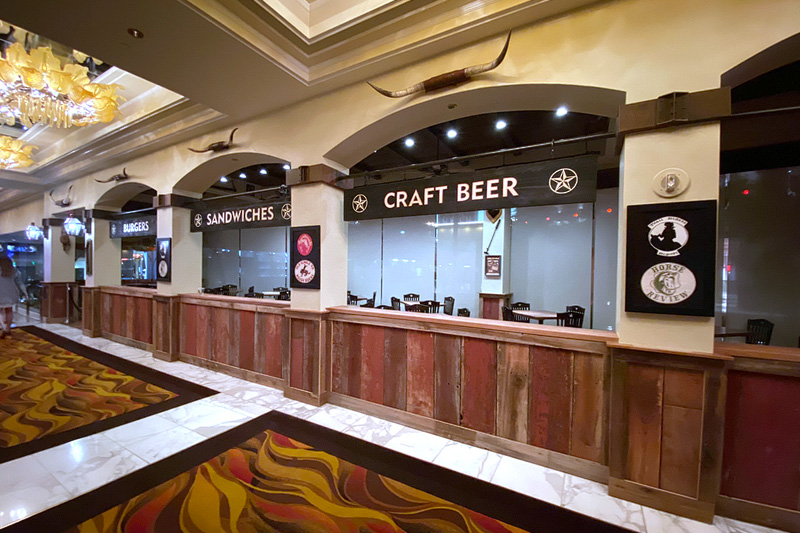 While we haven't been to Saltgrass yet, we're looking forward to a visit. Landry's has the mid-level restaurant game down, and Golden Nugget has one of the best dining mixes in town.
Other restaurant options include the reliable Claimjumper, excellent Cadillac Mexican Kitchen, Red Sushi (recently rebranded to Red Asian Cuisine) and even Chick-fil-A.
Anticipate our clumsy review of Saltgrass Steak House at Golden Nugget soon!