Rock in Rio USA Music Festival's City of Rock Beginning to Look Like an Actual City
The Rock in Rio USA music festival is still months away, but its City of Rock venue is already looking more and more like a city. Rock in Rio USA happens May 8–9 and May 15–16, 2015.
Virtually overnight, the supports for a massive, six-story VIP tent have sprung up. The VIP tent skin is expected to be installed soon.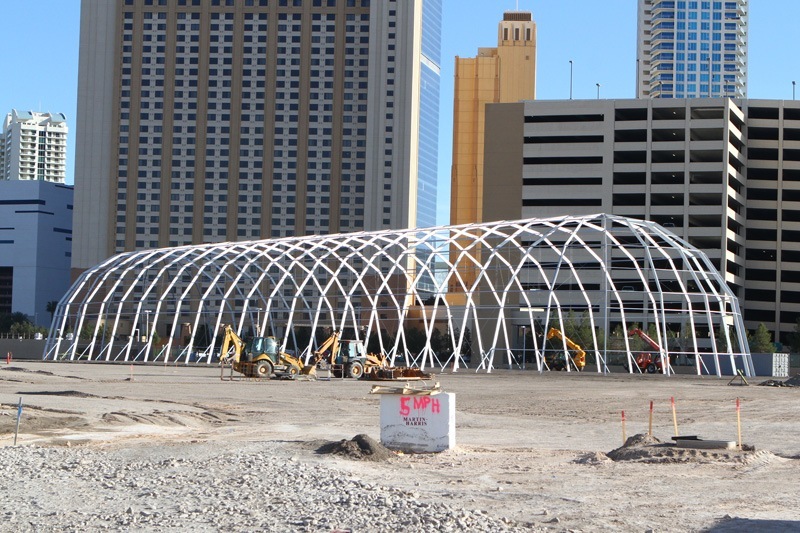 We wish we could share photos of the rest of the open-air City of Rock site, but sadly this sign says there's "no media access."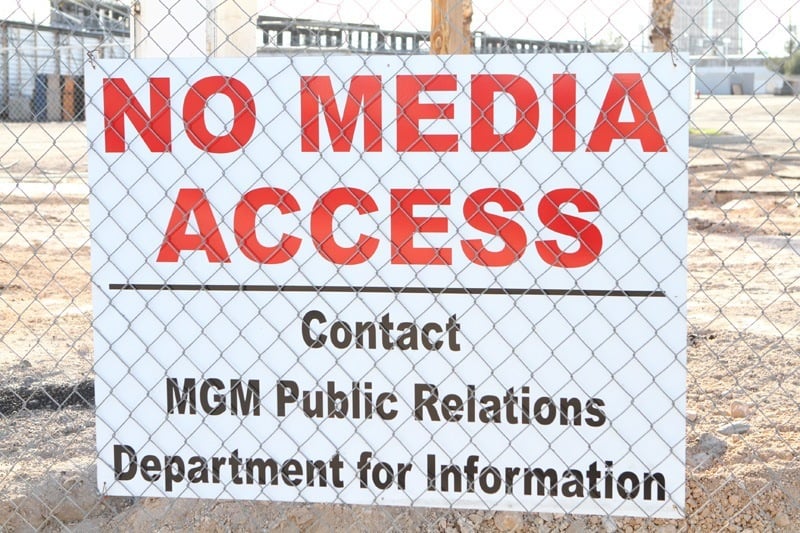 Do you know this Las Vegas blog at all? Security breach time!
Here's another look at the tent structure.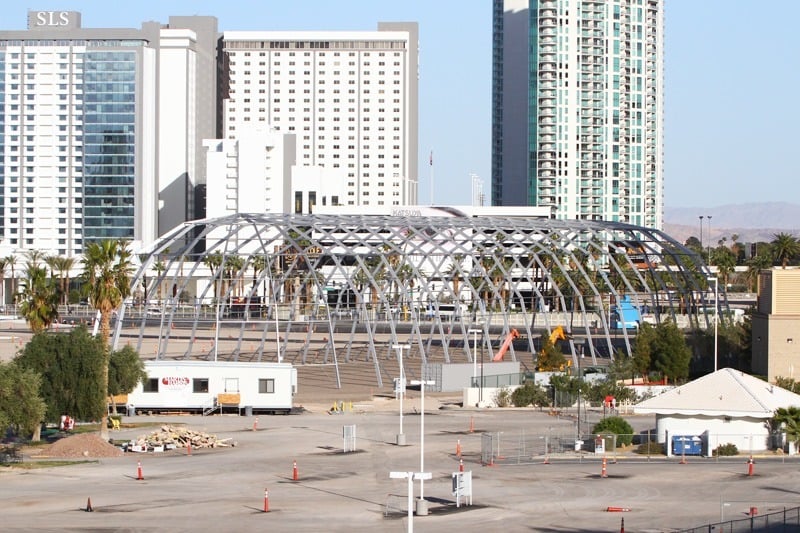 Other features of the City of Rock have also been put up in recent days, including the facades for one of its Disney-style themed streets, Rock Street UK. Other themed streets on the 40-acre-plus site will include Rock Street Brazil and Rock Street USA.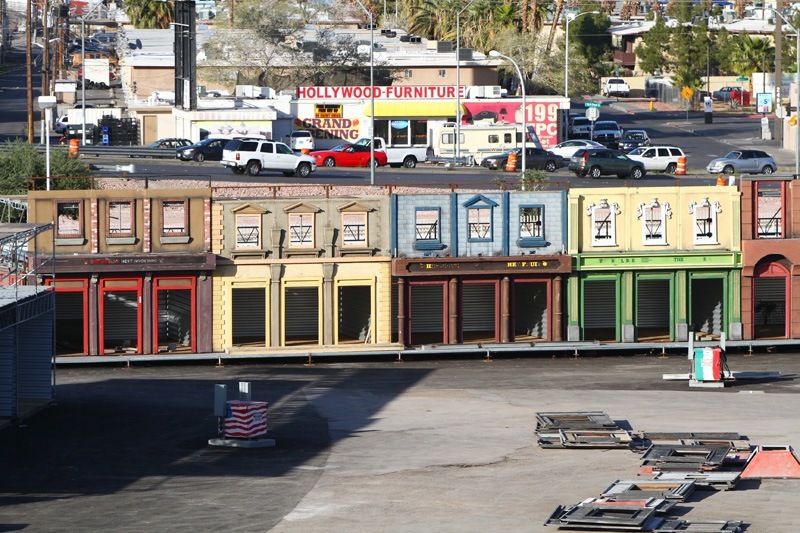 Here's a map of the festival grounds to help get your bearings. The whole shebang is being built next to Circus Circus, near SLS Las Vegas and the Stratosphere.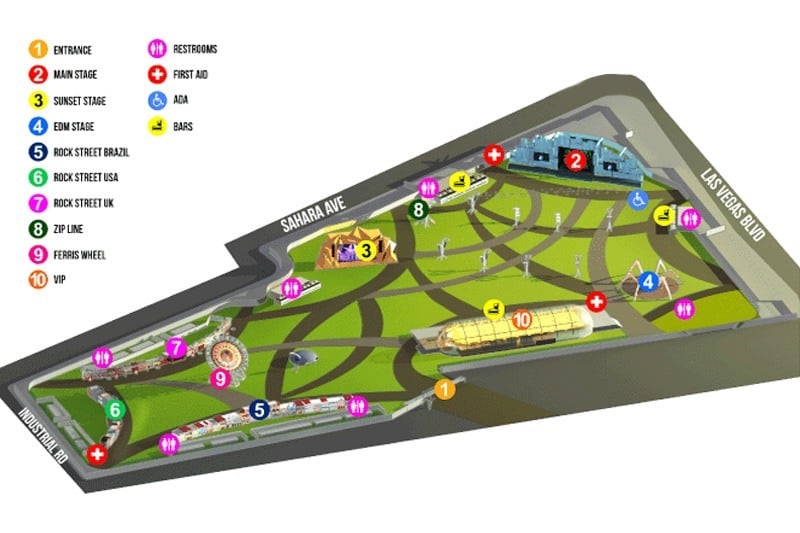 Rock in Rio USA's City of Rock has several stages (Main, Sunset and EDM), and will have restaurants, shopping, the world's largest mobile Ferris wheel and a 64-foot-high zip line.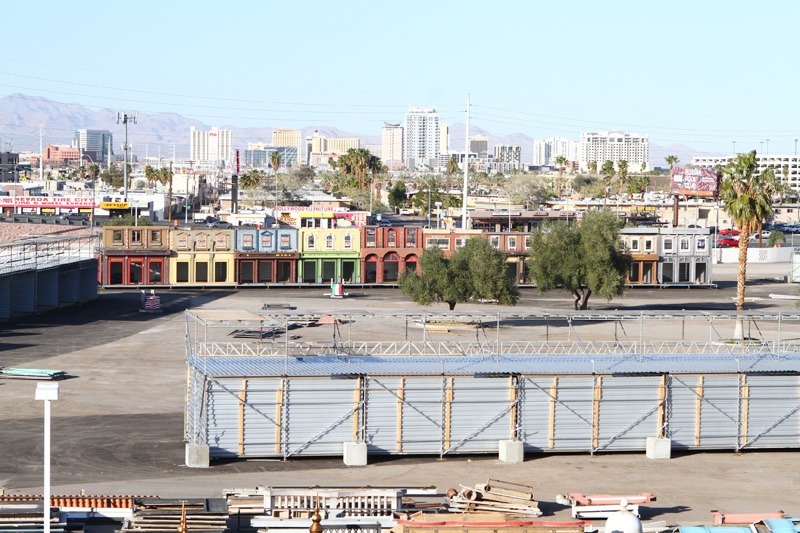 Here's another batch of buildings.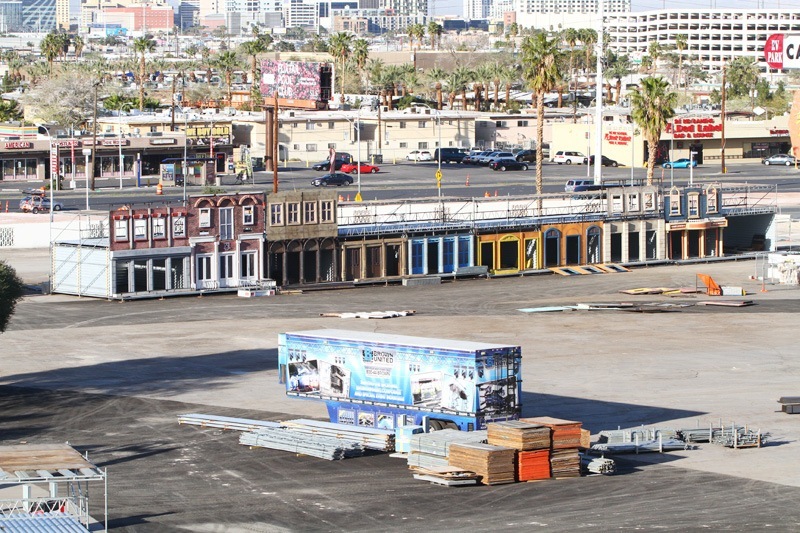 There's clearly a lot more to come. We got a peek at a staging area for more facades in the making. Please make note of the boob jokes we're not making. It's a little thing called maturity.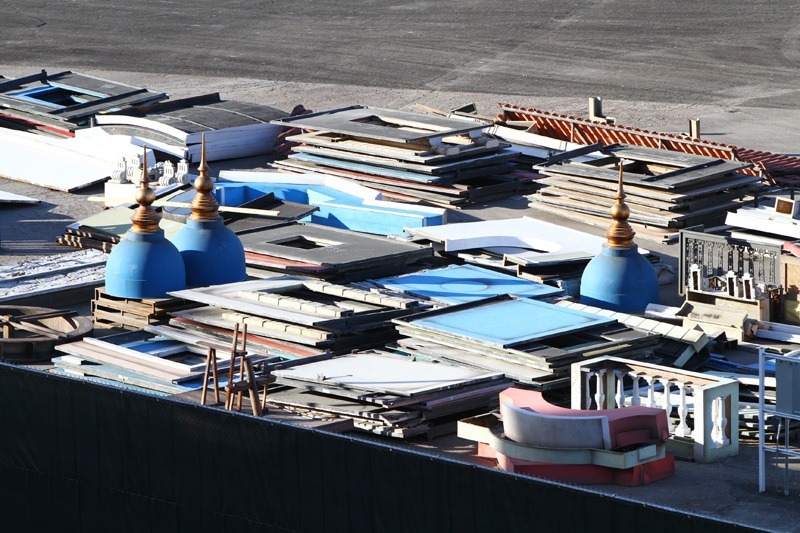 Visit the official Rock in Rio USA site for the official line-up of bands so far. Performers include Taylor Swift, No Doubt, John Legend, Deftones, Metallica, Linkin Park, Bruno Mars, Joss Stone and many others.
Ticket sales have been brisk for VIP tickets, but general admission tickets haven't been hitting sales goals. It was initially estimated 80,000 might attend Rock in Rio USA each day of the festival, but now those estimates have been scaled back considerably.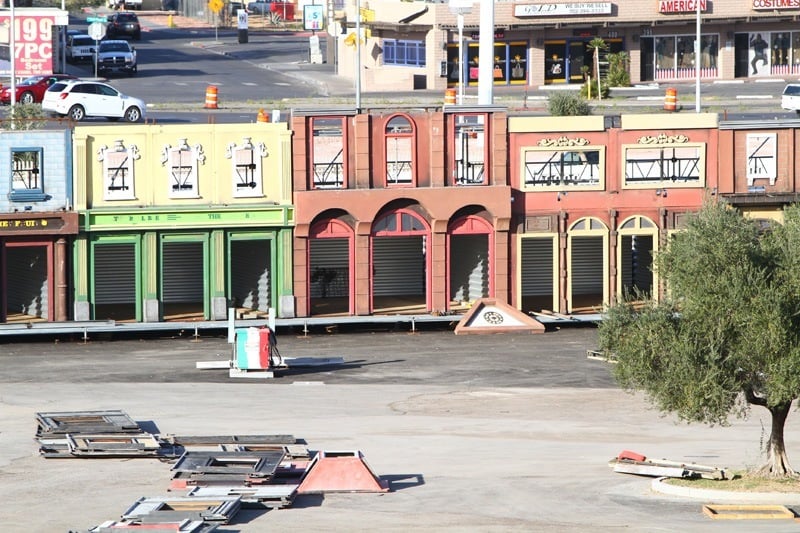 Here's a peek behind-the-scenes of what's expected to be one of the largest music festivals in the history of Las Vegas, Rock in Rio USA.