Riviera Las Vegas Will Be Sold, Future Uncertain
The Sin City rumor mill is in overdrive over word the Riviera Las Vegas is being sold, and the rumors have legs.
The details of the sale, as well as the ultimate fate of the struggling casino, are unclear at this time. An official announcement is expected within a week.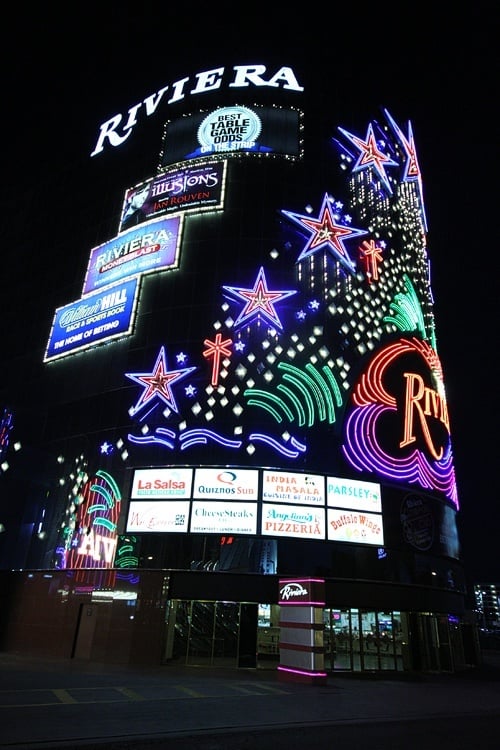 At least one of the rumors online involves the Riviera being "closed and leveled for non-gaming use." Which is just about the least Las Vegas scenario possible. (Please don't say it'll be a shopping mall!) Thanks to our pal Marc at Edge Vegas for pointing us toward this Sin City bombshell.
Another possibility is an investor or investors (not a bank or investment firm, please) are buying the Riviera to take full advantage of its relatively low price and exploit the iconic casino's invaluable brand equity to make it a kick-ass gambling joint again. We vote that.
The once-thriving Riv got its arse handed to it when three nearby casinos went away, specifically, The New Frontier, The Westward Ho and one of the greatest Las Vegas casinos ever, The Stardust. Foot traffic is king in Vegas.
The Riviera Las Vegas is home to, mainly, "Crazy Girls." And several pinball machines.
We look forward to official news of the Riviera sale, especially if the news involves a rejuvenation of this iconic Vegas fixture.