Resorts World Will Host Elephant Parade
Resorts World is set to host the world's largest touring public elephant art exposition to raise support for, wait for it, elephants.
The art exhibit will feature 26 life-size baby elephant statues painted by the resort's partners and other companies (we assume are donating money to the Elephant Parade organization).
The Elephant Parade arrives at Resorts World starting May 25, 2022. The exhibit runs through Sep. 5, 2022.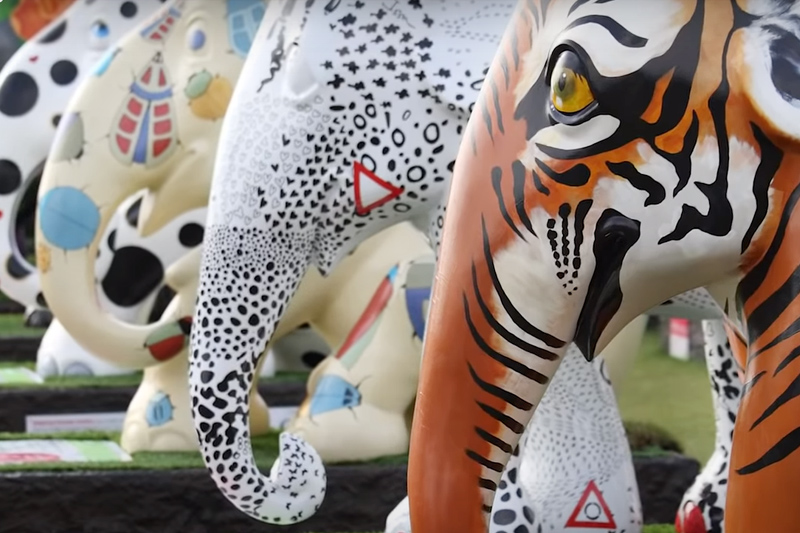 Participating community members include Area 15, Celine Dion, Katy Perry, 818 Tequila, Las Vegas Convention and Visitors Authority (LVCVA), Las Vegas Raiders, Life is Beautiful, Resorts World, The Boring Company, The Coca-Cola Company, Tiesto, UFC and the Vegas Golden Knights.
Elephant Parade got its start in 2007 in The Netherlands, the brainchild of father and son Marc and Mike Spits. The conservation group uses public art to highlight the plight of wild elephants.
Learn more at the organization's official Web site.
Thirteen of the elephants will be "pre-designed," with themes including Betty Boop, The Big Lebowski, Cesar Millan and others.
When the exhibit at Resorts World ends, the elephants will be auctioned off to benefit elephant welfare programs.
During the duration of the exhibit, Resorts World will sell miniature replicas of the elephants in its retail stores. We're pretty sure they'll be adorable.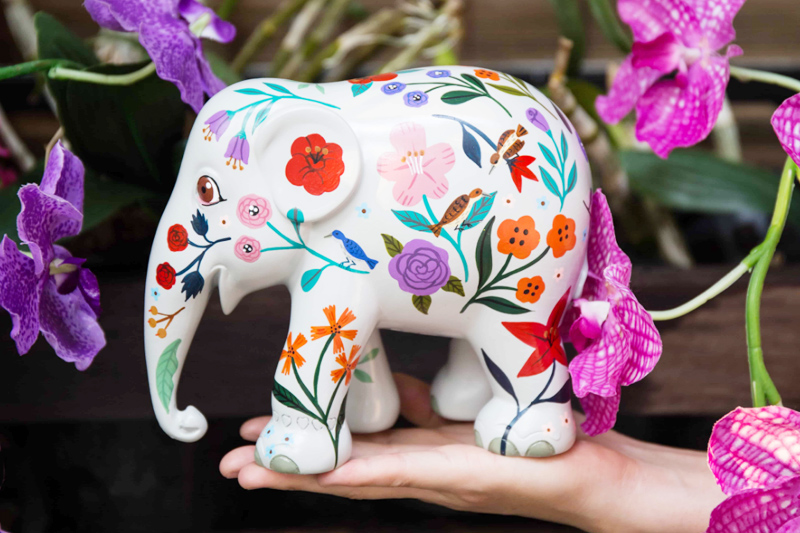 Elephant Parade says 20% of its net profits are donated to elephant welfare and conservation projects worldwide. Which to our layperson ears doesn't sound like a lot. Most charities spend between 15-40% on administrative costs. Then again, Elephant Parade isn't a charity.
The Elephant Parade Web site says, "Elephant Parade is not a charity, but a Social Enterprise and owns the intellectual property rights of Elephant Parade. Elephant Parade is registered in The Netherlands. A Social Enterprise is an organization that applies commercial strategies to maximize improvements in both human and environmental well-being."
See more in the organization's FAQ.
One thing we know for sure is Elephant Parade is helping elephants more than we are, so we support their efforts.
Fun fact: Standing elephants in the exhibit are 4.92125984252 feet tall. The Web site says 150 cm, but we never did understand metrics, so we plugged the "150 cm" into a converter on the Internet. The trouble we go to in order to bring you fun facts.
The elephants weigh 121.254244 pounds.
If we were an elephant, we'd probably be able to remember how many "kgs" are in a pound or whatever. Shout-out to public education!
No, we couldn't write an entire story without making it awkward.
We love elephants. See you at the parade.