Reason #675 to Love The D Las Vegas
There are more than 1,400 documented reasons to love The D Las Vegas. We're going to highlight #675.
So, one night we're hanging out at Longbar at The D. We do that sometimes. Often. Maybe too often. But it's Vegas, so technically, there's no such thing as "too much" or "too often."
A group of women stroll in. They're celebrating someone's 21st birthday, arguably the best birthday one can celebrate in Las Vegas, boozewise.
The group is greeted by some of the friendliest, most outgoing bartenders in Las Vegas. The bartenders, Richard and Ivan, immediately mount the bar for a photo op.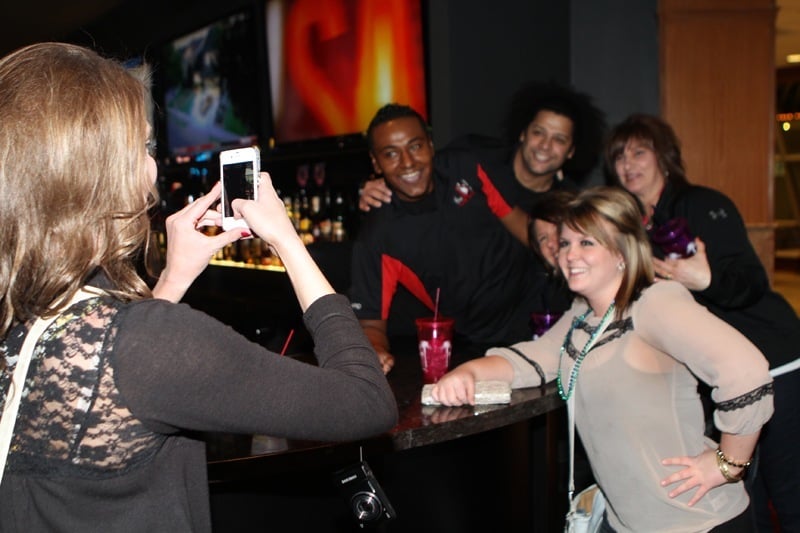 That's not the 675th thing to love, by the way, although we love that.
Now, there are a number of bars with flair bartenders in Las Vegas, but The D sort of takes it to the next level. The bartenders seem to genuinely enjoy giving guests the time of their lives.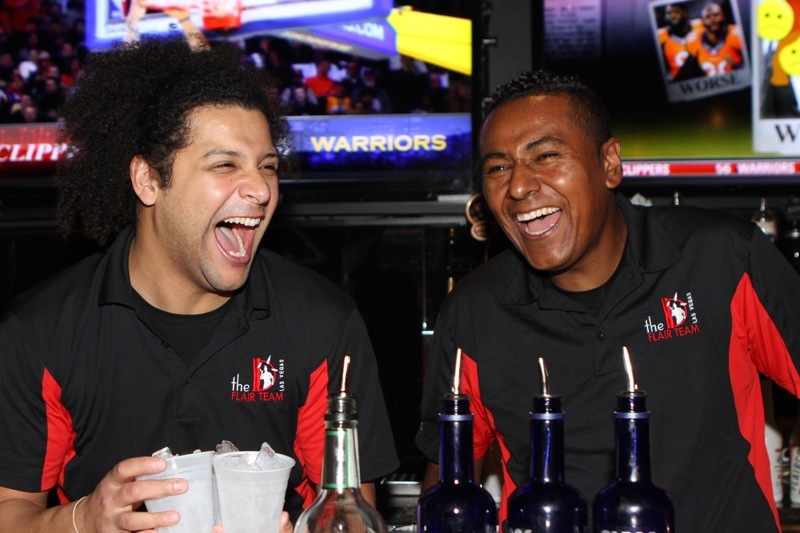 The guys behind the bar at The D put on one of the best free shows in Las Vegas.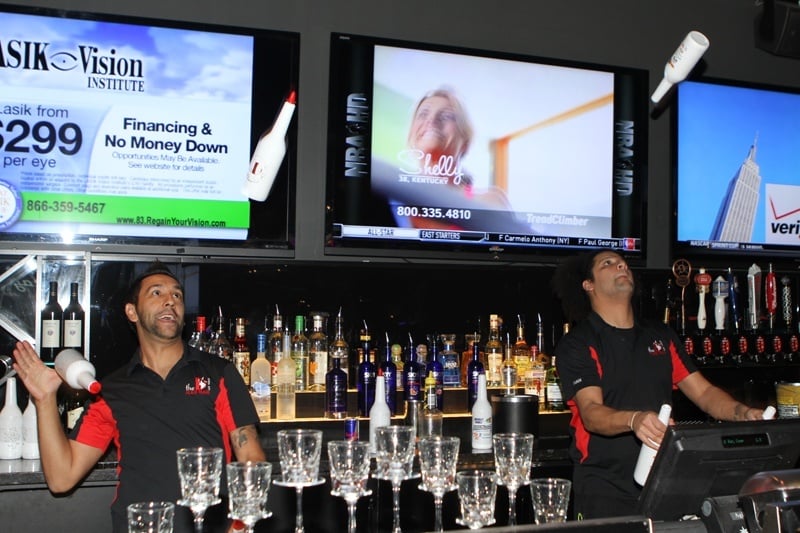 At this point you're thinking, "Yeah, flair bar tending, big deal." No, but really, you may not know what you're talking about. This is full-on juggling at a level you'd be hard-pressed to see even in Las Vegas stage shows featuring, you know, juggling. You go, Luciano.
Still, that's not the 675th thing.
By now, the group of guests in question have not only gotten to know the gents behind the bar, but also another regular at the bar, the owner of The D, Derek Stevens.
We were going to say you can count on one hand the number of casino owners who hang out in their casinos on a regular basis, but in fact, you can count on one finger the number of casino owners who do. Derek Stevens hangs out in his casinos (The D and its sister casino, Golden Gate) because, get this, he likes to talk to his customers. He actually enjoys greeting guests, and getting to know them.
So, while chatting with Derek Stevens at Longbar, our birthday party group mentions they need to get back to their hotel on The Strip.
Derek Stevens, without missing a beat, asks Ivan to make a free round of drinks for his new friends.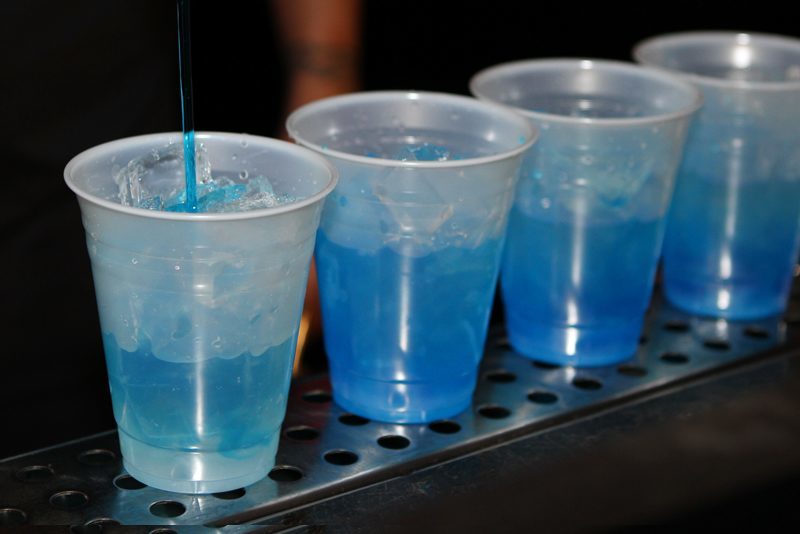 We have personally seen Derek Stevens treat guests to more cocktails than any other living human being. But even that's not the 675th thing we love about The D. Not quite yet.
Because here's what Derek Stevens does next.
He personally escorts the group through the casino.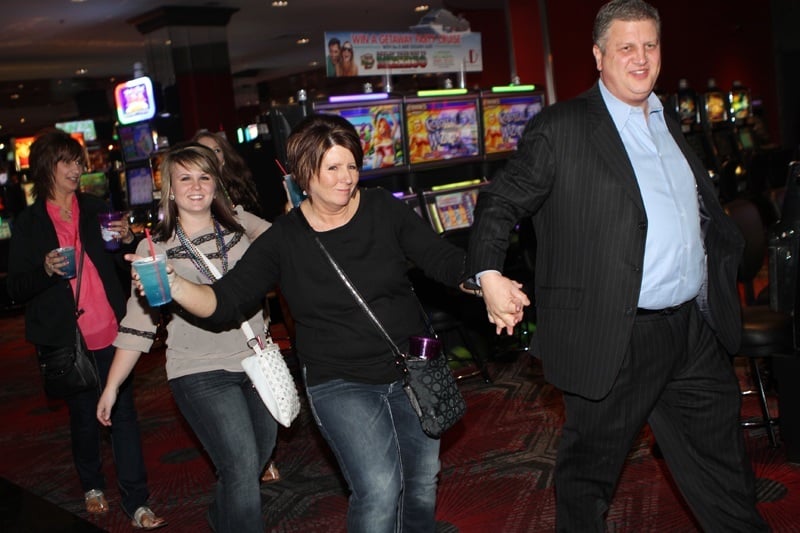 Stevens takes the group, wait for it, to The D's limo and asks the driver to take the ladies back to their hotel, Caesars Palace. Again, at no charge, and with no expectation that they play or spend a penny at The D.

And that is reason #675 to love The D: Random acts of "This simply doesn't happen on The Strip."
We can guarantee these women will never forget their visit to The D, and we'd bet they'll tell all their friends back home what an incredible time they had downtown.
That, friends, is how you run a successful casino. Just be better. Better yet, be extraordinary.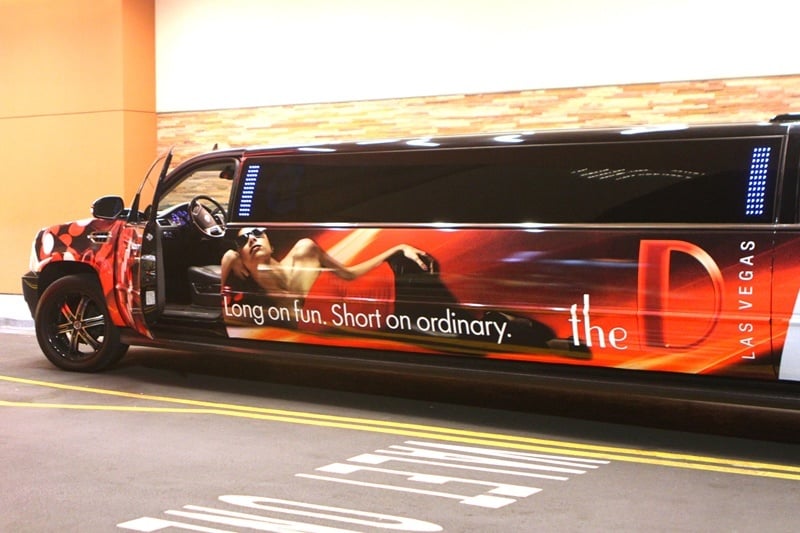 We get asked all the time where to go for the Las Vegas experience of a lifetime. Now you know our answer.