Quad Headliner Jeff Civillico Loses Mind, Rides Unicycle Off Planet Hollywood
On Oct. 11, 2013, comedy-juggler Jeff Civillico, who headlines at The Quad Las Vegas, lost his mind.
Immediately thereafter, he rode his unicycle off the top of Planet Hollywood. Thankfully, he did it for charity, specifically, Special Olympics Nevada.
We were there for the whole thing, of course.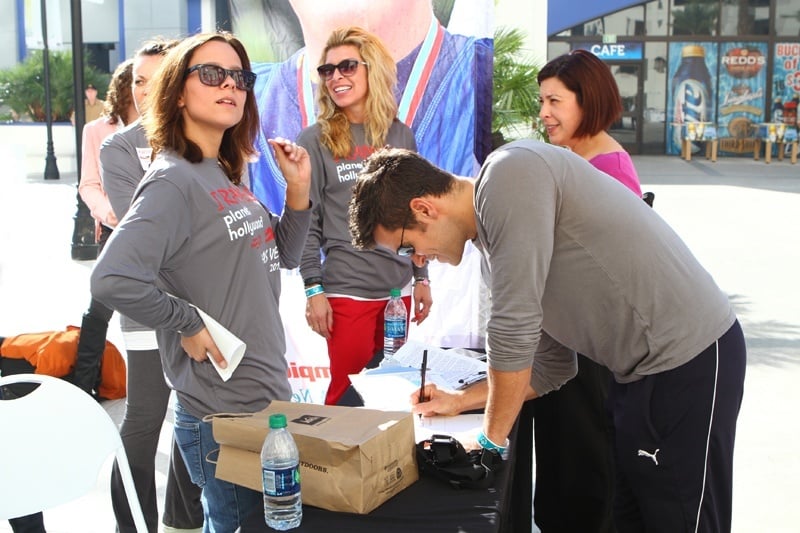 This rite of lunacy has become an annual fundraising event for Special Olympics Nevada, in conjunction with Over the Edge USA, the folks who enable this pulse-pounding exercise in "What are they thinking?!"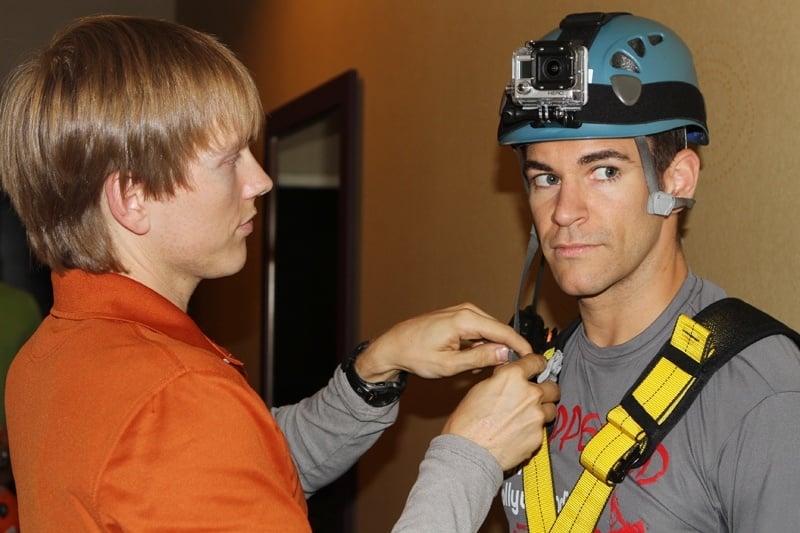 Jeff Civillico is the first person at one of these events to rappel on a unicycle, one of the cornerstones of his high-energy, family-friendly act at The Quad. This is the second year he's somehow managed to survive this harrowing defiance of gravity.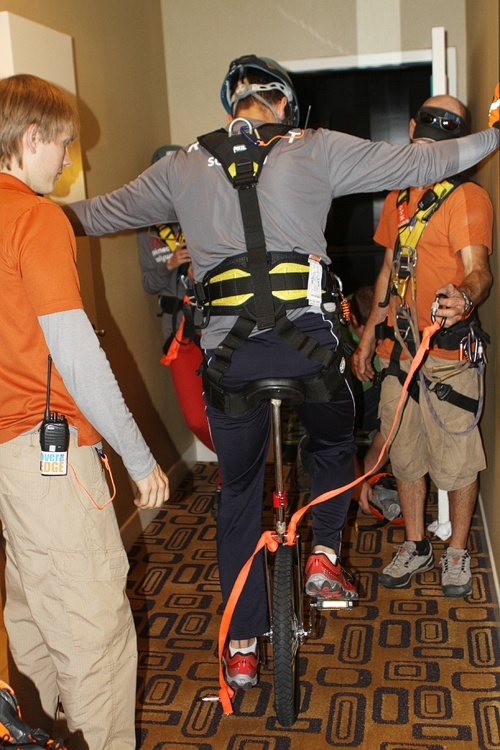 It's safety first with Over the Edge USA, so Civillico and other participants are provided lots of equipment like helmets and gloves which, according to our calculations, would provide almost zero protection if anything went wrong at 350 feet up.
Seriously, it's really high up.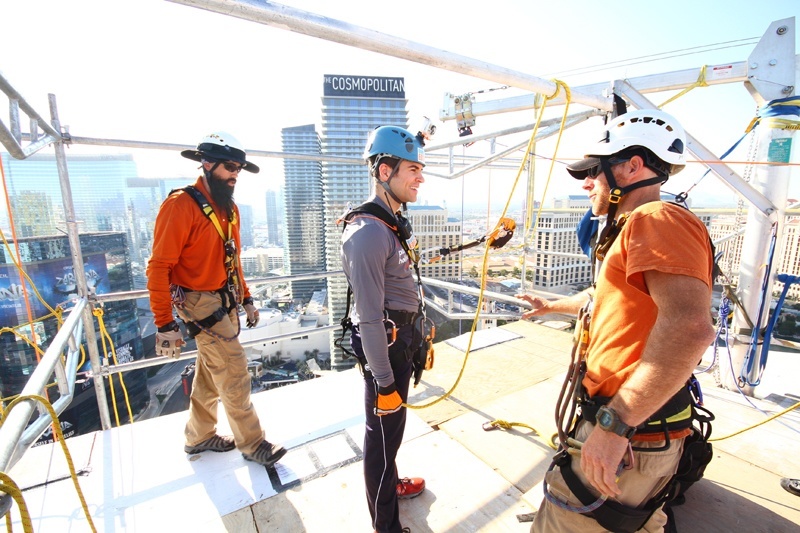 What is the matter with people?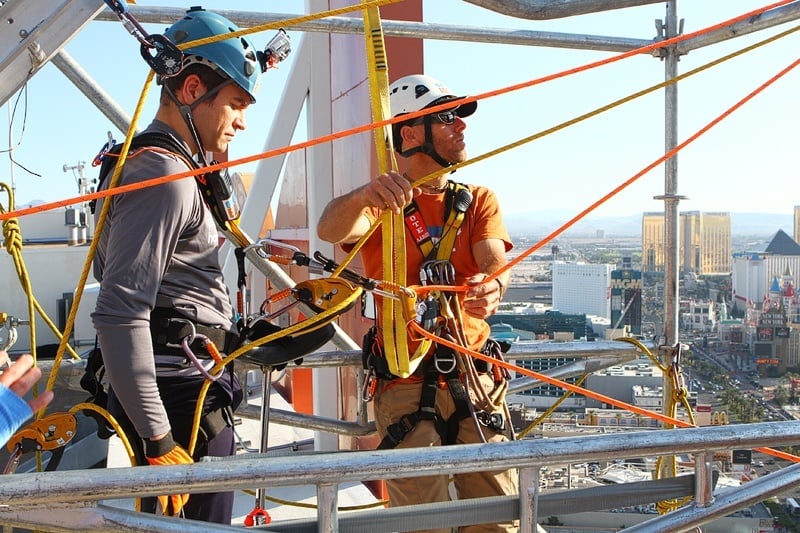 Jeff Civillico raised $1,810 for Special Olympics Nevada, with the entire event raising more than $70,000.
This is the fourth time the event has been held in Las Vegas. The first two years, participants defied oblivion at Rio Las Vegas, then the event moved to Planet Hollywood last year.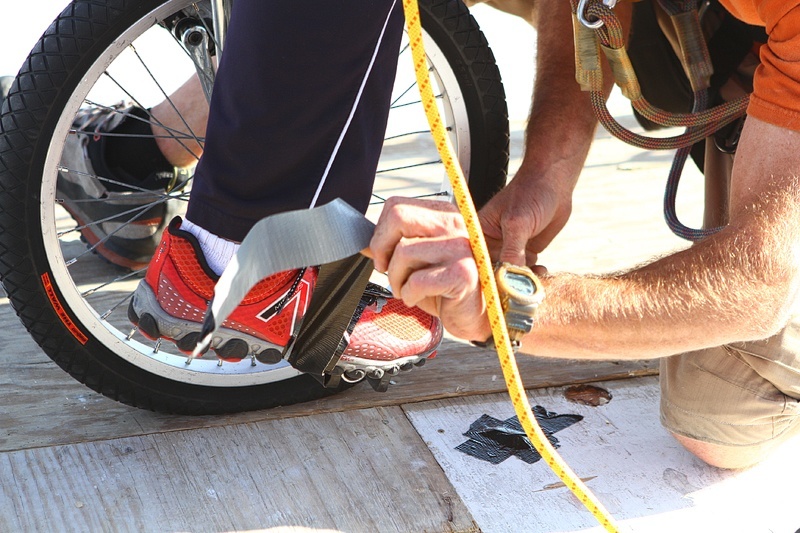 Special Olympics Nevada provides year-round sports training and competition opportunities for people with intellectual disabilities, at no cost to athletes or their families.
Find out more about Special Olympics Nevada.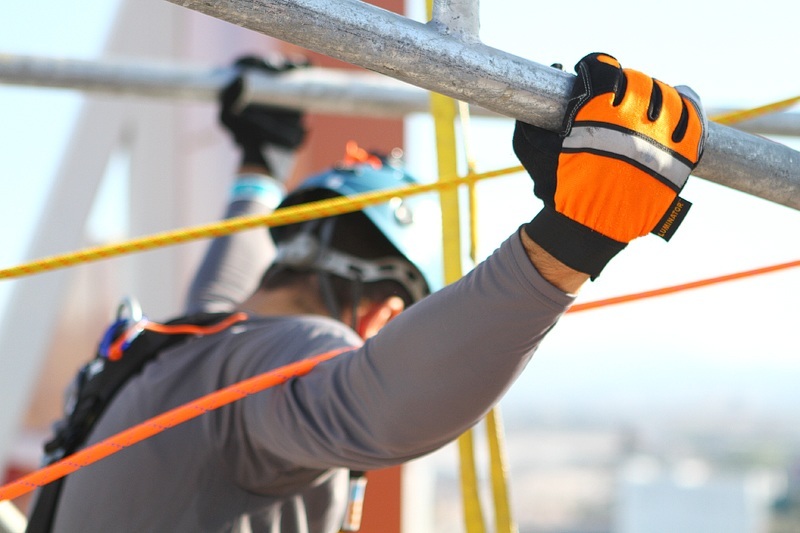 Then, the moment of truth. Jeff Civillico looked out over the Las Vegas Strip and rode his unicycle directly over the edge. Which is, we're thinking, where "Over the Edge" got its name.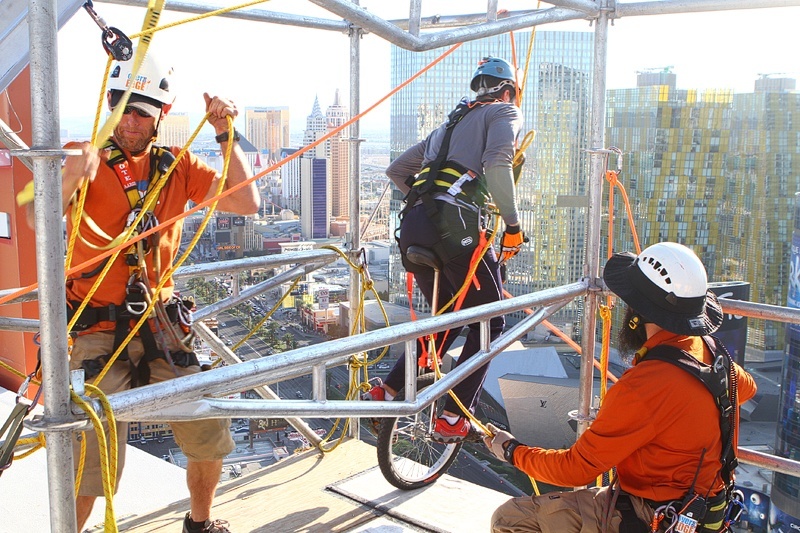 When not exhibiting epic levels of crazy, Civillico keeps busy with his well-reviewed show at The Quad, providing emcee services for corporate events and other charitable efforts, including helping Las Vegas nonprofits through the charity he created, Win-Win Entertainment.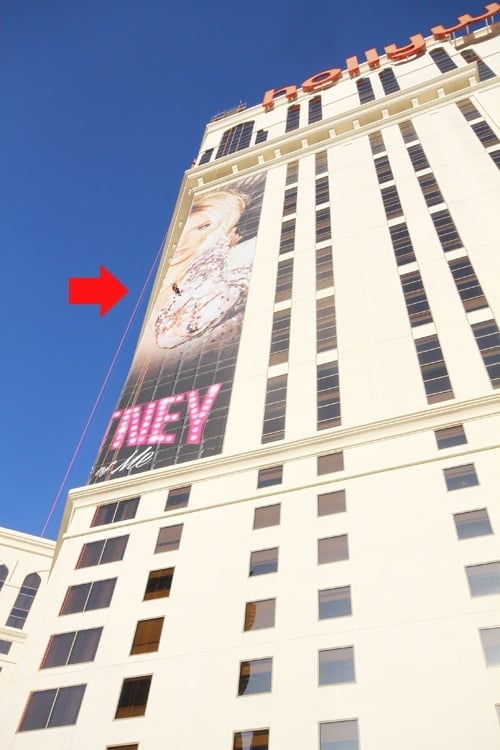 It's with mixed feelings that we can relay that Jeff Civillico made it safely back to Earth without incident, pedaling his unicycle all the way down, for some unknown reason.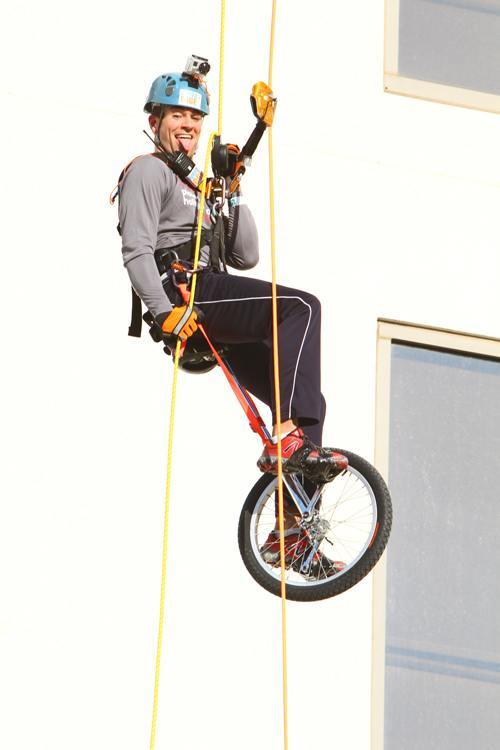 Jeff Civillico's 4:00 p.m. (dark on Tuesdays and Fridays) Comedy in Action show at The Quad is highly recommended, so check it out. Don't take our word for it, Civillico gets stellar reviews on Ticketmaster, Yelp, Trip Advisor and other sites.
We bravely ignored all reason and grabbed some exclusive photos of Jeff Civillico's date with WTF atop Planet Hollywood.
Jeff Civillico Over the Edge