"Purple Reign" Closes at Westgate, Dirk Arthur Returns
A popular Prince tribute show, "Purple Reign," has closed abruptly at Westgate Las Vegas.
The show, which has performed at various Las Vegas hotels for decades, stars Jason Tenner. It's easily one of the best tribute shows in Vegas.

The show will open again at Tropicana on Nov. 1, 2017.
As "Purple Reign" departs Westgate, longtime Las Vegas magician Dirk Arthur is making a return to the resort.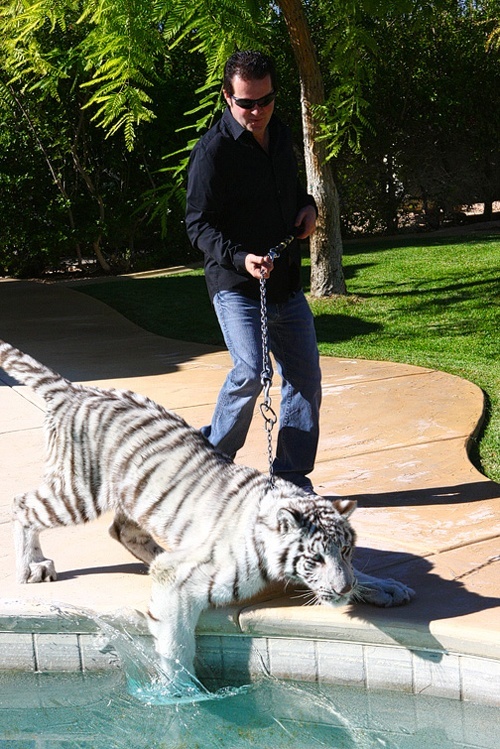 Arthur's show opens Nov. 15, 2017, and this time around he'll attempt to sidestep criticism of his exotic cat show by keeping the inclusion of animals to a minimum.
Arthur's show will still feature a bobcat, snow leopard and birds.
We know Dirk Arthur, and have found him to be compassionate when it comes to his animals, but shows with big cats are a tough sell in Vegas these days.
Details about Arthur's new show are slim at the moment, but there's sure to be more information soon on Westgate's Web site.