Public School 702 Restaurant and Bar May Just Hit the Spot If You're Off the Strip
Public School 702, a new restaurant in Summerlin, about 10 miles west of the Las Vegas Strip, invited this blog to lunch, so we said "yes."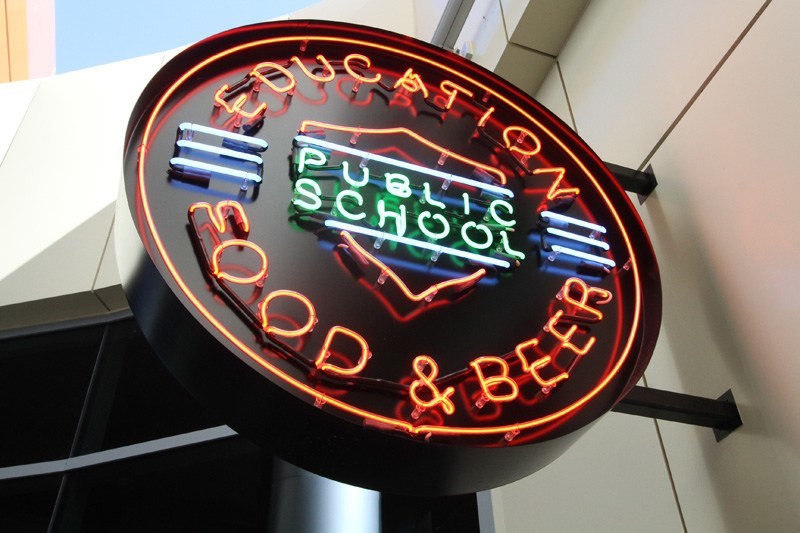 Most Strip visitors won't be traveling to Downtown Summerlin (the shopping center that sort of just decided its the downtown of a place that doesn't have one), but if you find yourself hiking or horseback riding at the nearby Red Rock Canyon, it's good to have some solid dining options. Public School 702 would be that.

Public School 702 is themed, but not annoyingly so. The menus, for example, are designed to look like composition books (see below). That sound you hear is Millenials mouthing the word, "Whuh?" Just look at the photo, Millenials.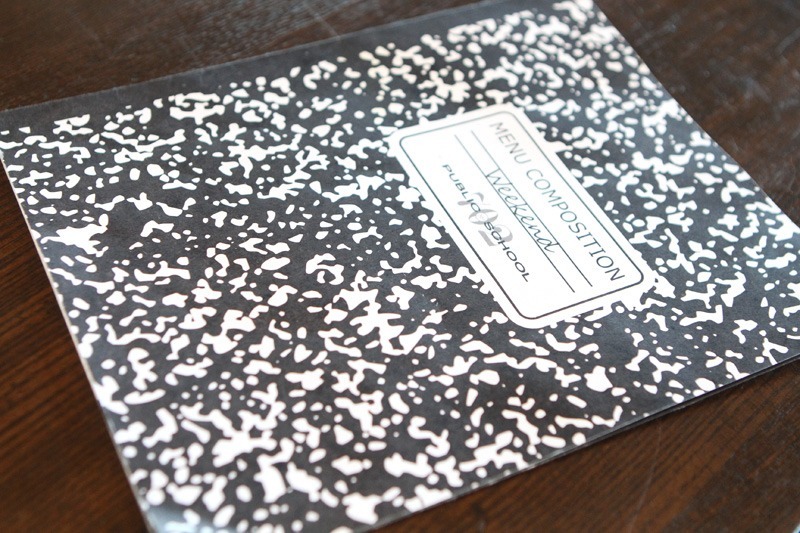 The brunch menu is designed to resemble a standardized test form answer sheet, bubbles and all.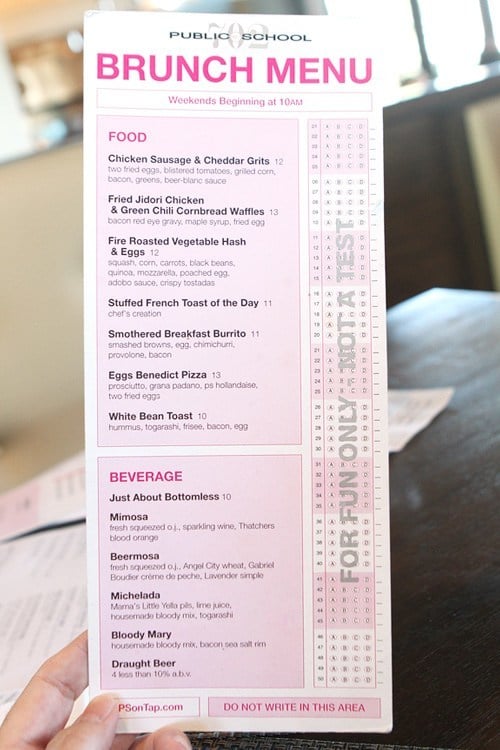 All right, enough of the formalities, let's drink.
The first signature drink is called the Crushed Velvet.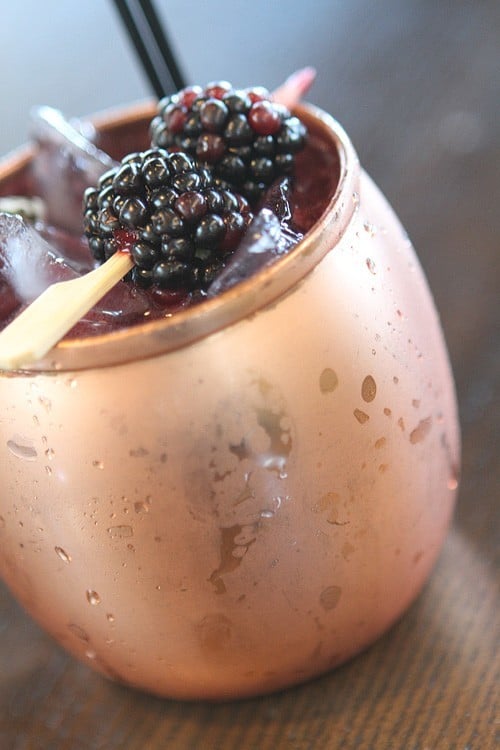 Next up, appetizers. The restaurant's most popular are the Crispy Buffalo Cauliflower, Chorizo Mac and Cheese and Bacon Cheddar Tots.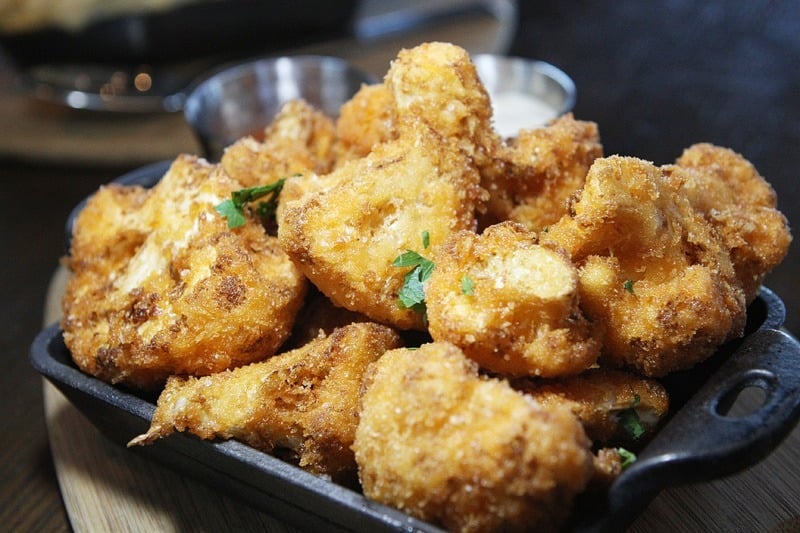 A good number of the dishes at Public School 702 come with sriracha ketchup. While the word "sriracha" sounds very romantic and exotic, in Thai it actually means, "Careful or you will find your face burned off." Just ask for regular ketchup if you're a heat wimp. Which this blog totally isn't not.

Time for another cocktail, naturally. This one's the Lavender Vanilla, with housemade vanilla bitters, lavender simple syrup and Four Roses small batch, an understated blend of four premium whiskeys. A description, we should add, we definitely didn't just copy and paste from the Internet somewhere.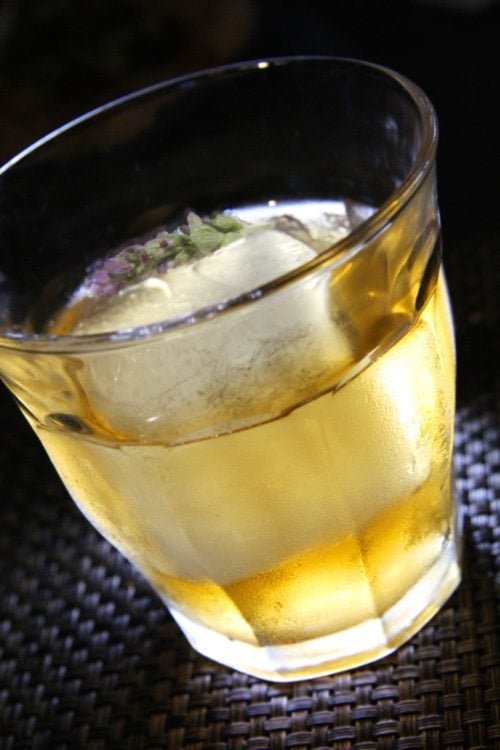 The menu also features soups and salads, sandwiches and burgers and hand-tossed pizzas.
While we are not a brunch person, we ordered the Eggs Benedict Pizza, with prosciutto, grana padano (a slow-ripened cheese from Italy), hollandaise and two fried eggs. We can only presume some people are into that kind of thing.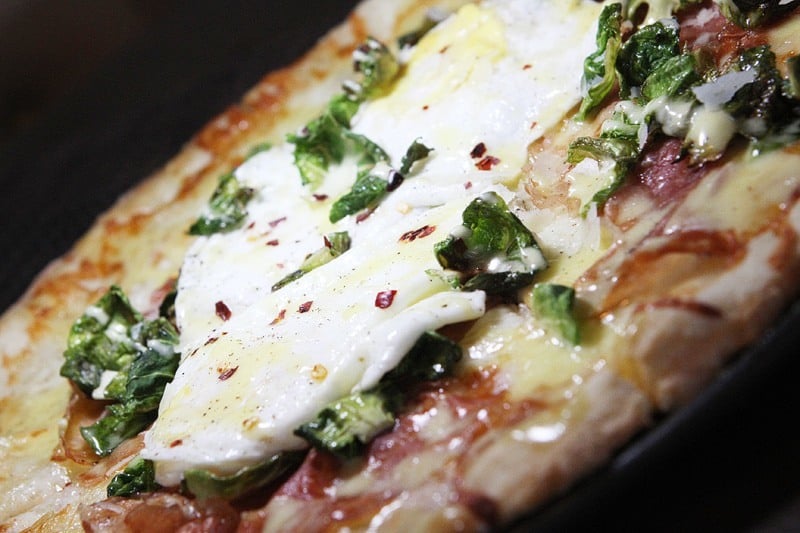 We also tried the Beer-Battered Fish and Chips. The cod was cooked perfectly, and the presentation was original.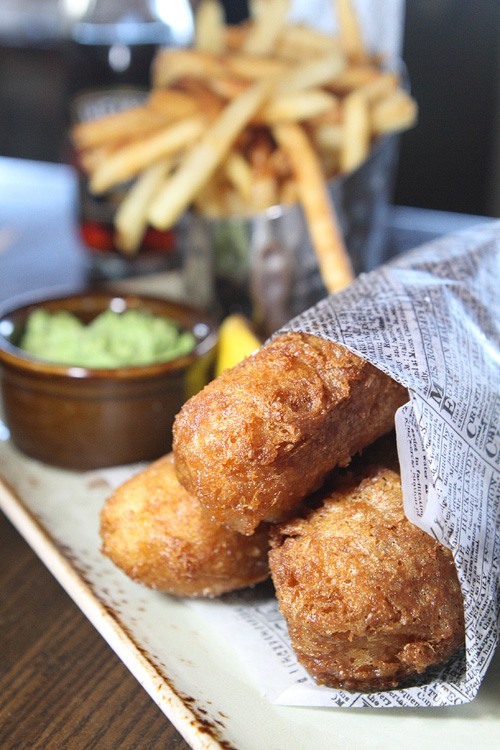 Dessert came in the delicious form of the Nutella Cookie Sandwich, with bacon brittle (not as gross as it sounds), chocolate chunk cookies (the size of manhole covers) and vanilla bean ice cream.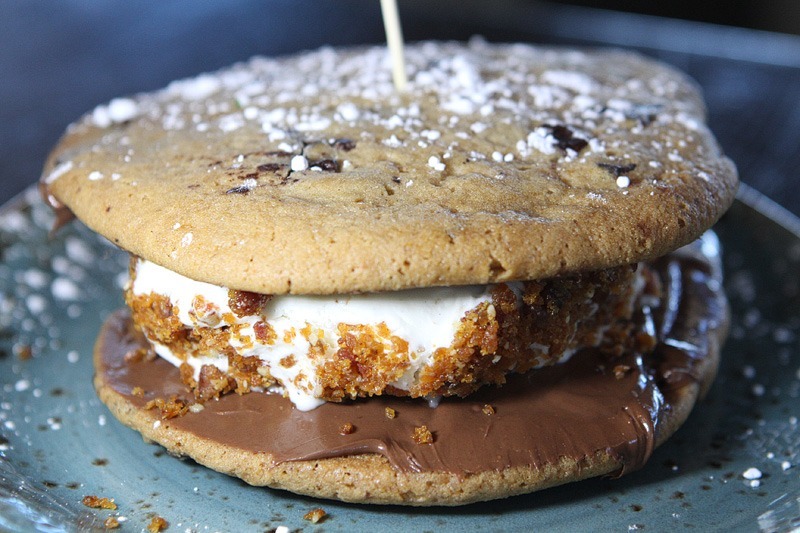 If you're in the neighborhood, Public School 702 may be just what you're looking for, especially during its 3:30 p.m. to 6:30 p.m. happy hour (called Recess).
During Recess, there's a variety of food served up at prices between $4-7, and the place is always packed during happy hour.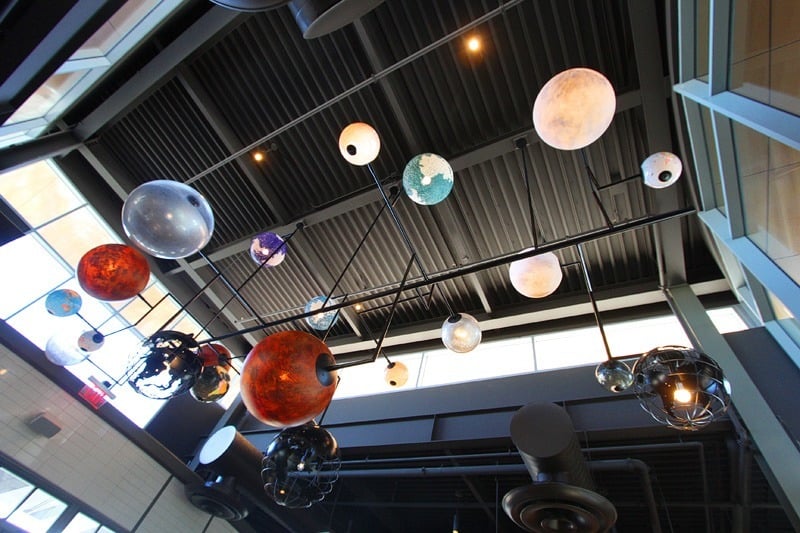 Ask about the patio seating during periods of more temperate temperatures in Las Vegas (specifically, Apr. 14-21 and Oct. 15-29—kidding, it's also nice a couple of hours in May).

Find out more about Public School 702 at Downtown Summerlin (also coming to the Town Square shopping center, from what we hear) on the official site.