Park on Fremont Serves Up 100 Beers and Whimsy
Venture a few feet from the Fremont Street Experience, downtown, and you'll stumble into Park on Fremont, a quirky gastropub where the decor is as important as the brews and grub.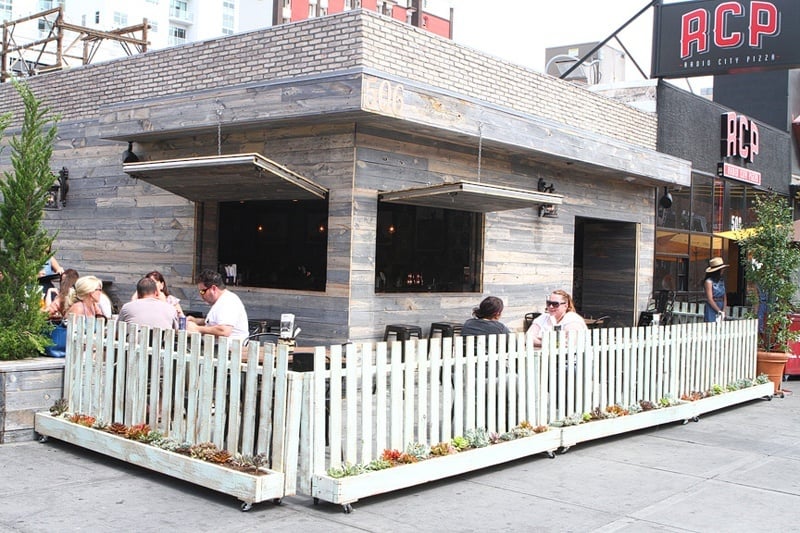 Park on Fremont is a popular entry into the wave of new offerings in the Fremont East District, complete with great people-watching, a charming garden patio for dining and carousing, funky decorative touches like a vintage jukebox and, naturally, stuffed dead animals.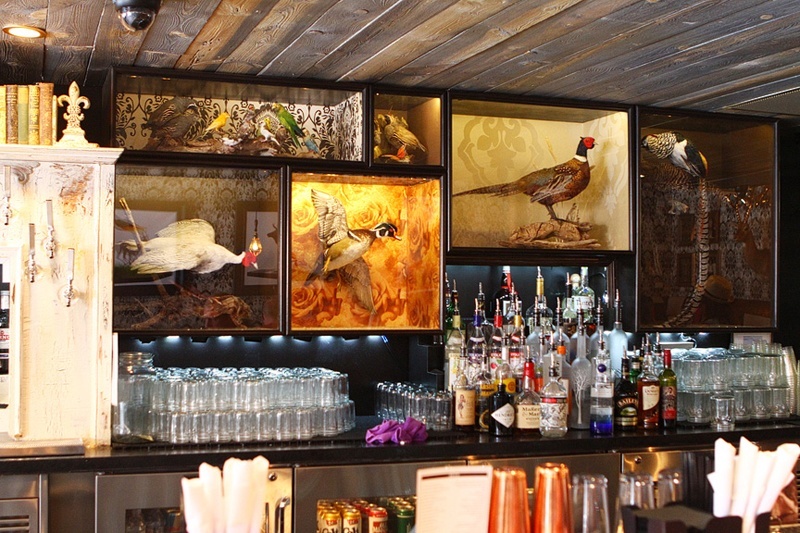 Fun Las Vegas game: Spot the blonde, the obscene neon art, the humping horses and the full-sized carriage.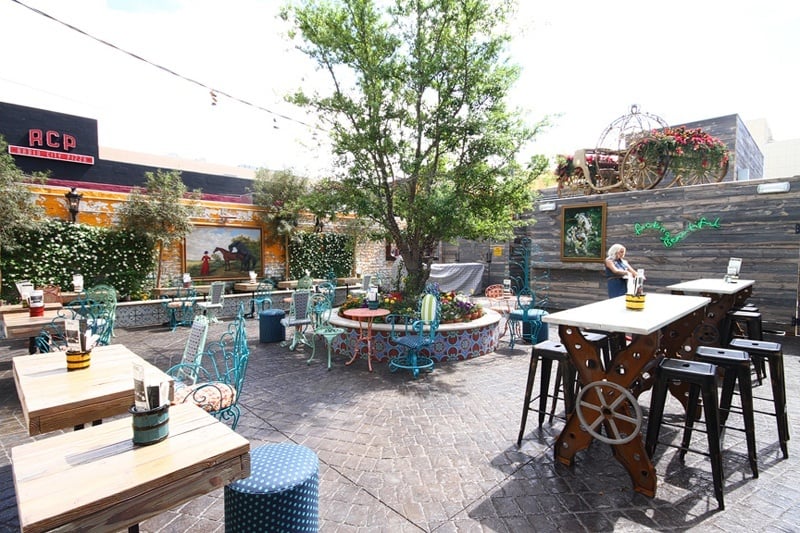 Though it's been open since April, 2013, the restaurant still seems to be working out some service kinks, which can be spotty at times, and the food gets inconsistent reviews as well.
The burgers, and items like the Cap'n Crunch-breaded friend chicken and apple wood-smoked bacon waffles, are worth a try.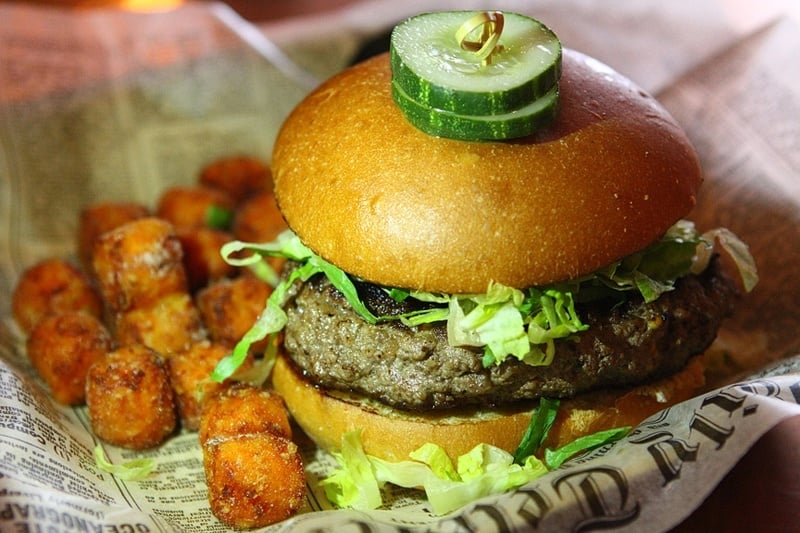 Park on Fremont truly shines on the pub side of "gastropub."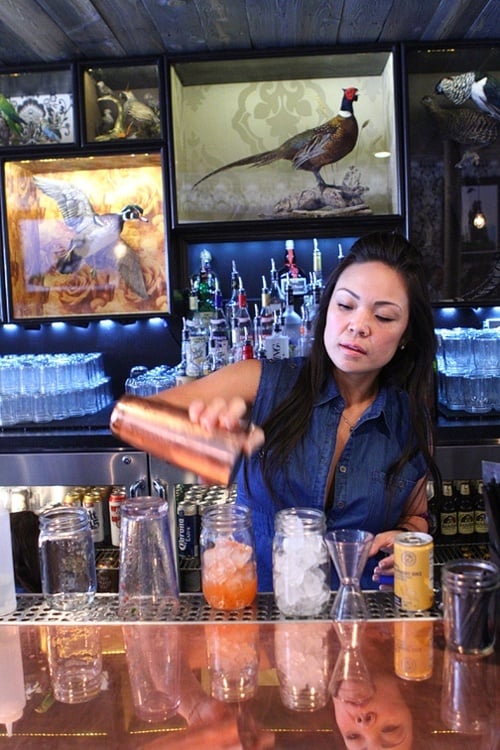 There are about 100 craft beers available, as well as some winning Bloody Marys and specialty cocktails.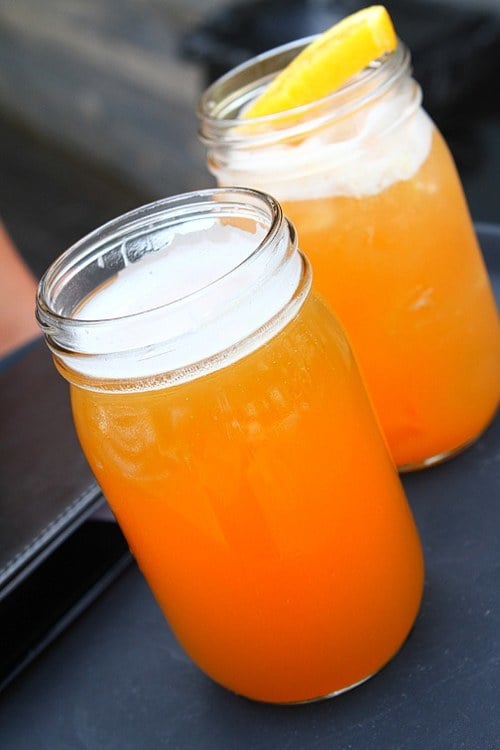 Side note: Our biggest issue with cocktails served in mason jars is it's impossible to make our favorite drink, Captain and diet, "tall." We'll survive.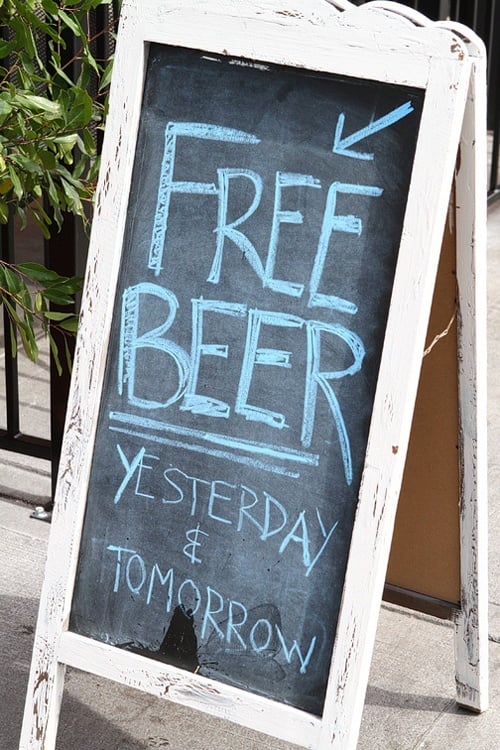 Overall, Park on Fremont is a viable option for social intercourse and refueling, downtown.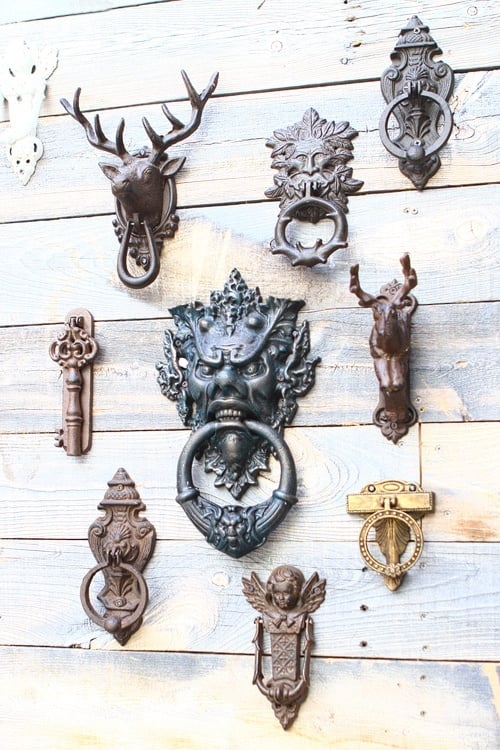 To reserve a table (you don't really need to), visit Park on Fremont's almost entirely useless Web site. A useful site, on the other hand, is FremontStreetBars.com.
On an unrelated note: "100 Beers and Whimsy" would make a fantastic band name. More Park on Fremont photos, below.