Our Favorite Lunch Deal in Las Vegas: Palm Restaurant
Palm Restaurant calls it the "Three Course Power Lunch," but this blog calls it heaven.
Although you might be more familiar with The Palms hotel-casino, this is unrelated to that. Palm restaurant is in the The Forum Shops at Caesars Palace, and its prix fixe lunch menu is one of the best lunch deals in Las Vegas. And by extension, the world.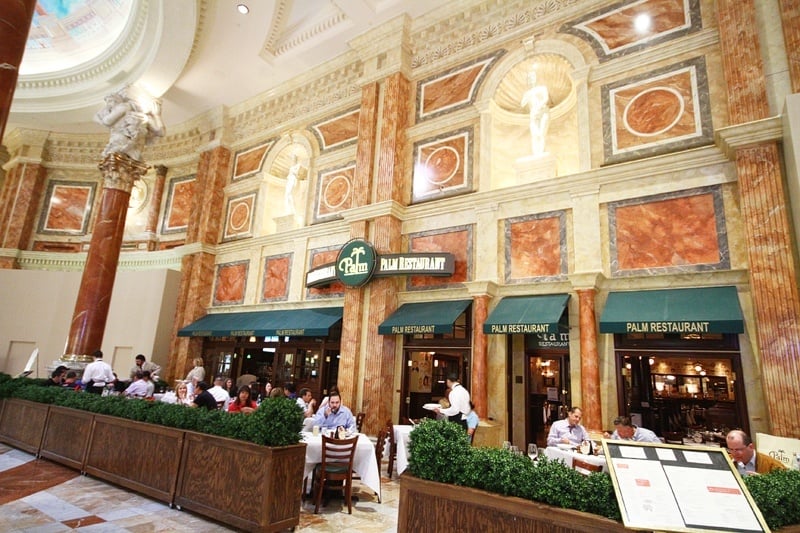 Doing a prix fixe lunch means your choices are narrowed down for you. Thankfully, Palm narrows down the options to either "fantastic" or "incredible," and all for one reasonable price of $25.90, especially considering the quality and quantity of the food.
The fresh bread isn't technically one of the three courses, but it gets your lunch off to a fine start.

The first course officially begins with a choice of mixed green salad, a classic Caesar or the Chef's Soup of the Day.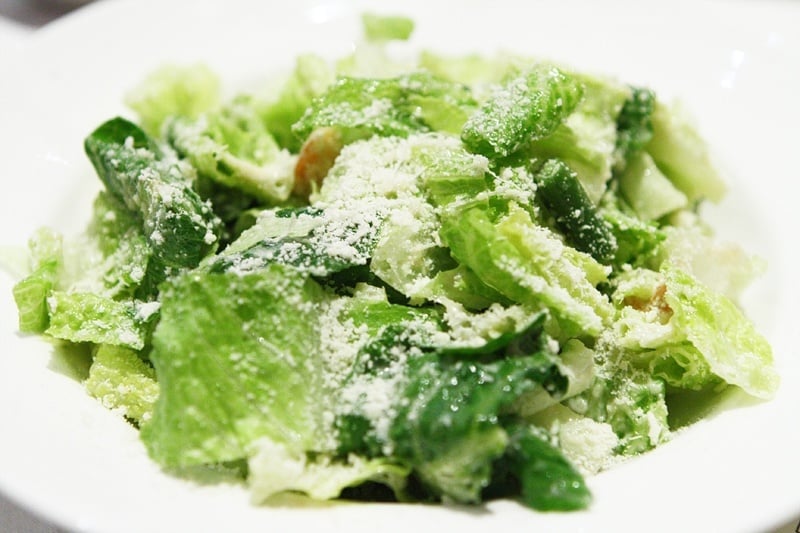 The meat of the meal is the entree, and the second course is a choice of chicken parmigiana, filet mignon medallions, an Atlantic salmon fillet (with roasted red pepper sauce and mango salsa) or a Fish Special of the Day.
We went with the manhole-sized chicken parm, of course, as it is the measure of any great restaurant. Yes, even the sushi places.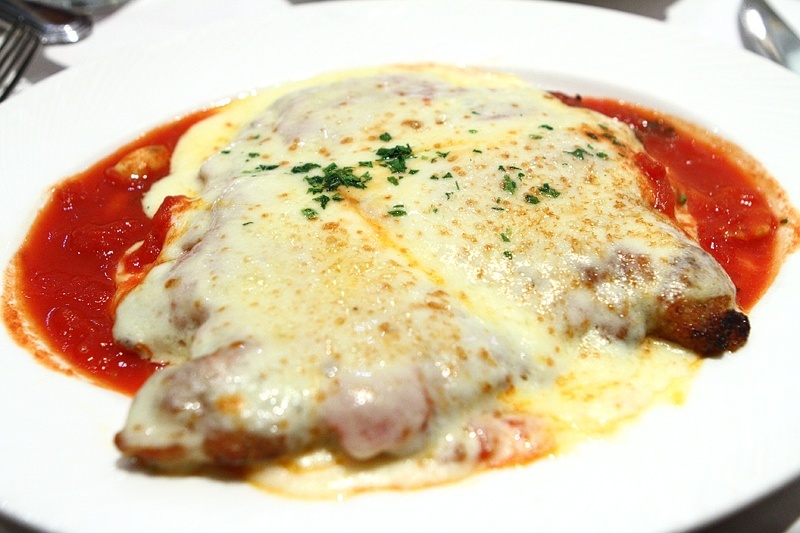 There's an option to upgrade the filet mignon to Crabmeat Oscar (just $5 more), making it extra surf-and-turfy.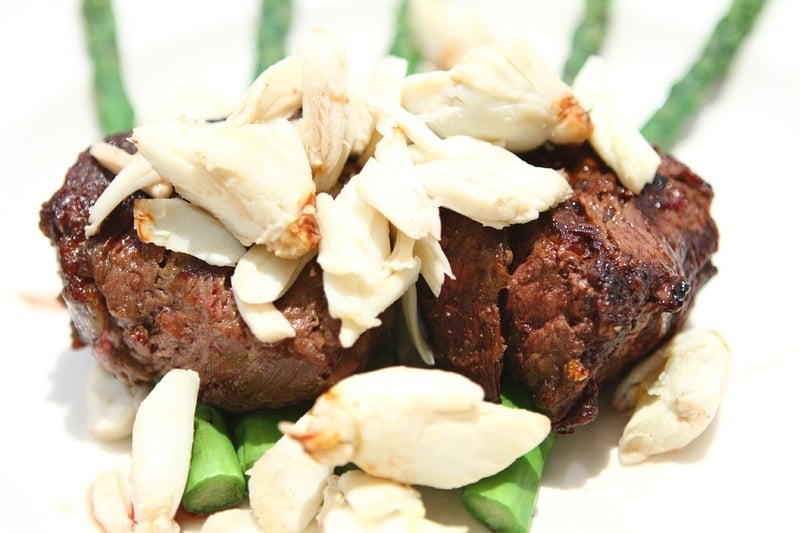 As if all this food weren't enough, the prix fixe menu also comes with a side dish, including a vegetable of the day or linguini marinara.
Bonus: Signature cocktails, with names like the Palm Punch, Double Cross Mule, Palm Sunrise and the Pucker Up Lemon Drop.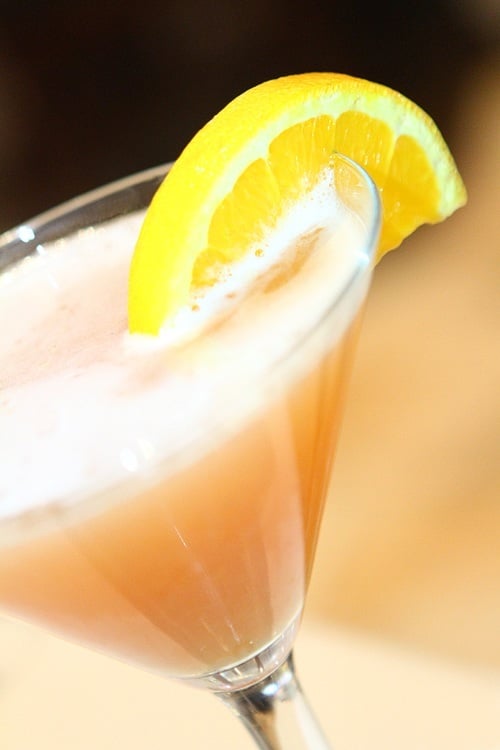 Just when you think you've hit the wall, there's more. The dessert course is either a monster-sized slice of New York-style cheesecake or a flourless chocolate cake.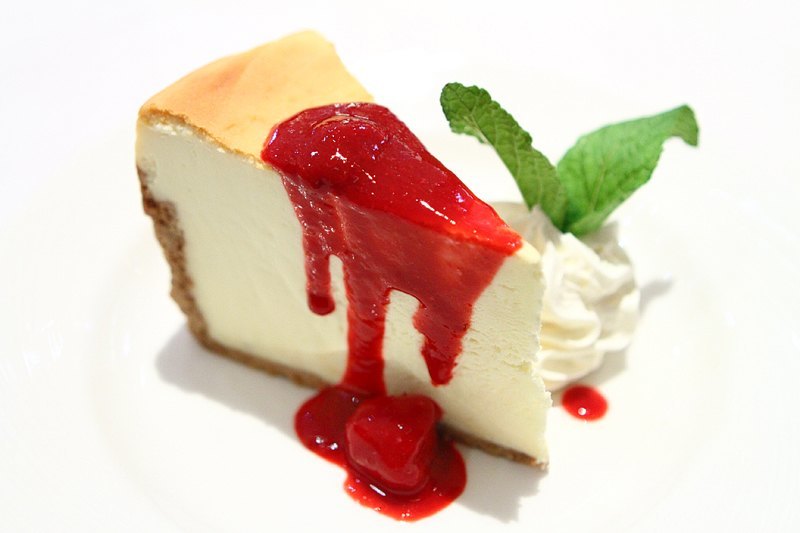 The service is great, and the restaurant's patio is prime real estate for people-watching, too.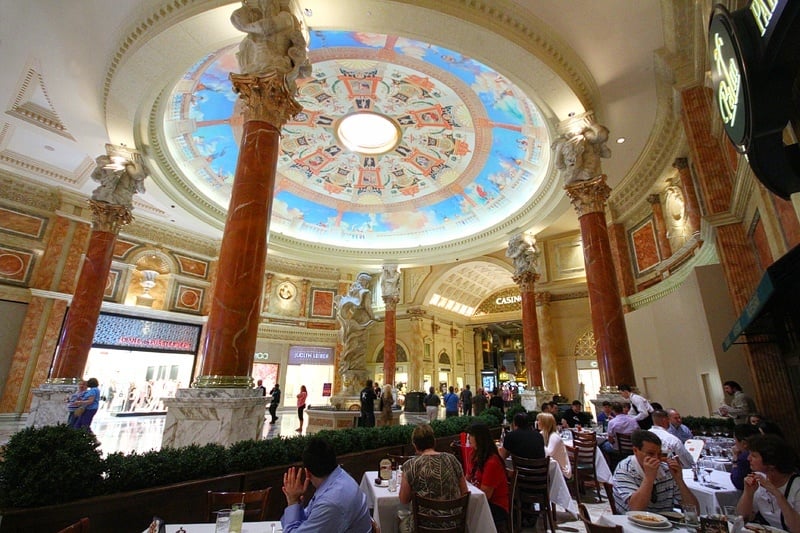 See all the options at the official Palm restaurant site, and let us know what you think. Especially the part where you have to be wheeled out due to your increased happiness density.
Lunch at The Palm Restaurant