Olives Restaurant Set to Close Permanently at Virgin Las Vegas
While there's been no official announcement yet, Todd English's Olives restaurant is scheduled to close at Virgin Las Vegas.
A source familiar with the situation says Olives closes June 4, 2023.
As far as we're concerned, the less Todd English there is in Las Vegas, the better, so we aren't shedding too many tears about this one.
Naturally, we're always concerned for employees when a restaurant closes, but given the employees of this restaurant may have had personal interactions with Todd English, it's probably for the best.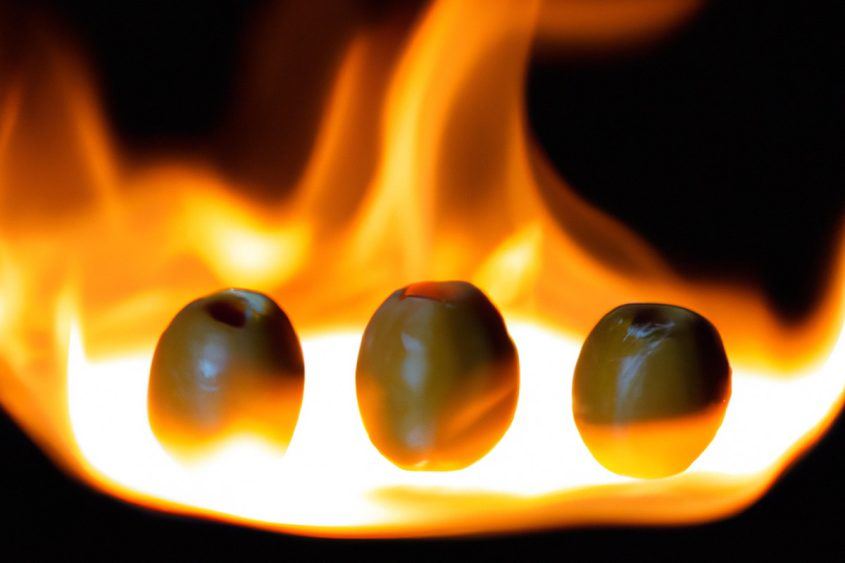 At this point, there's no word on what will replace Olives at Virgin Las Vegas, formerly the Hard Rock casino.
The original Olives at Bellagio, of course, closed with no official explanation. Around the same time, Todd English P.U.B. at Aria was rebranded to The P.U.B., again, with no explanation.
Well, we explained it, because it seemed fairly obvious English was being booted from the MGM Resorts family of resorts due to his sexual harassment scandal. MGM Resorts was clearly concerned English's legal and reputational woes could threaten the company's good name (and spark unwanted attention from gaming regulators). Virgin, not so much, apparently.
Las Vegas, however, has an incredibly short memory, and English slithered back to Vegas in time with Olives at Virgin, The Beast at Area 15 and Pepper Club at English Hotel.
English's relationship with Pepper Club and the hotel with his name on it has been murky, as the rumors are English is out. Hotel officials are adamant that's untrue, but we tend to be suspicious about people who are that adamant about anything. We are unaware of any Todd English personal appearances at English Hotel in a good number of months, something required by most celebrity chef licensing deals. Just saying.
When Olives closes, Virgin will have a hole in its restaurant offerings. Although, we never really heard much about the place one way or the other, so it's unclear if it's a loss for Virgin.
The bottom line is successful restaurants don't tend to close in Las Vegas.
Virgin relies heavily on partners in its venues, including restaurants. Third parties operate the casino (the Mohegan tribe), the theater, most of the restaurants and even the hotel, part of the Curio Collection by Hilton.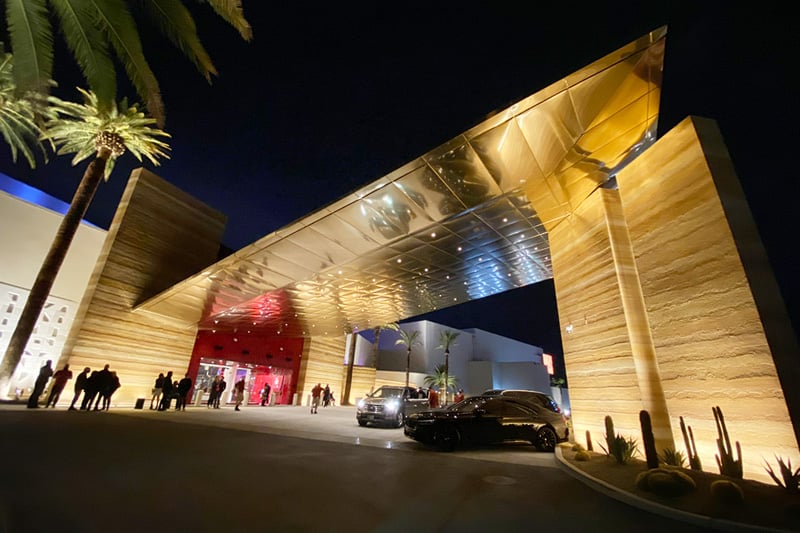 Virgin's President and CEO Richard "Boz" Bosworth recently stepped down, his last day as CEO was March 31, 2023. We don't great a strong sense of why Bosworth stepped away from his position, but we'll take him at his word that it's to "pursue new ventures in hospitality."
Virgin's financial state has been the subject of much speculation.
Many describe the casino as rarely, if ever, busy, but Bosworth claims the resort is doing gangbusters with convention business.
We love Virgin, but its off-Strip location didn't become any less challenging when it got the Virgin brand slapped on it. (Virgin owner Richard Branson isn't really involved with the resort, and we've never heard about him visiting following the opening two years ago.)
We look forward to having another non-English restaurant at Virgin. Most of the options are solid, including One Steakhouse and Kassi Beach House (beware the gratuitous service charge). Pizza Forte is reliably good when you have the drunchies.
Also, parking remains free at Virgin.
We trust the Olive staffers will find new, and more lucrative, gigs.
Stay tuned for what's next at Virgin Las Vegas. The least pleasant scenario is Todd English could come up with another concept for the space. Should that unfold, you probably won't hear about it from us, as we don't have to write about anything we don't want to write about.
If Virgin goes the Mediterranean route again, our dream would be the return of Cleo, formerly at SLS, an underrated gem from SBE. One can dream. After all, we dreamed of creepy Todd English leaving Las Vegas for good, and while that dream hasn't come true yet, the closure of Olives is a step in the right direction.
Updated (5/25/23): The world-class confirming Las Vegas Review-Journal confirmed our story shortly after we handed it to them on a silver platter.
Update (5/25/23): Following the publication of our story, Virgin confirmed it. Owners JC Hospitality said in the shortest statement, ever, "Olives at Virgin Hotels Las Vegas will close after dinner service on Sunday June 4 for re-conceptualization." Todd English is out and the space will get a new restaurant concept from another partner.
Update (5/25/23): We're hearing Todd English is also out at Area 15. No announcement to-date, but we trust the Review-Journal will confirm our story in a week or two.