Nobu Restaurant Opens at Paris Las Vegas
There's a new Nobu in Las Vegas, and the restaurant from Chef Nobu Matsuhisa is now open at Paris Las Vegas.
There are two other Nobu locations in town, at Caesars Palace and Virgin Las Vegas.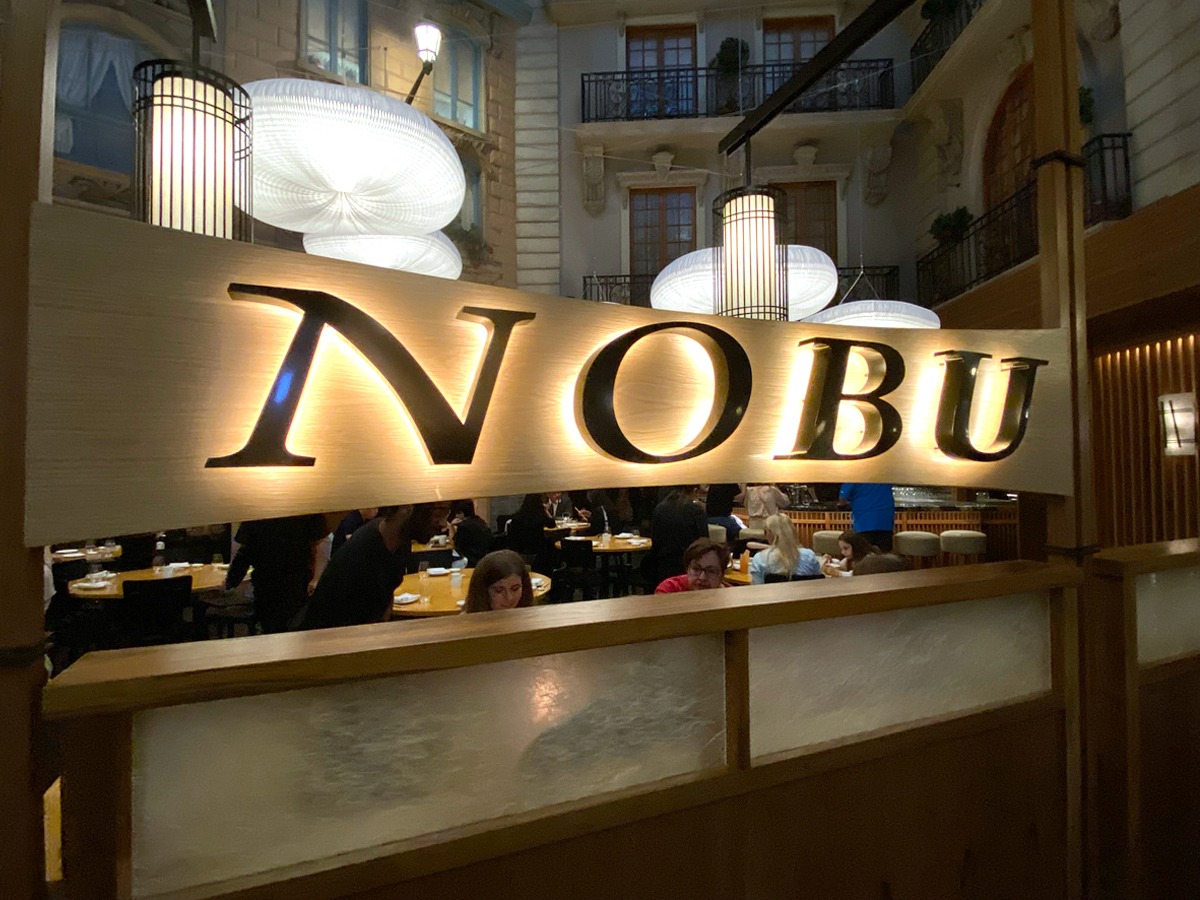 The newest Nobu sits in the spot which previously housed Sekushi, near Cafe Americano.
Nobu is remarkable for a couple of reasons.
First, the restaurant brand comes from not only Chef Matsuhisa, but also actor Robert De Niro and partner Meir Teper.
Nobu is also remarkable because it's pretty much the only Las Vegas restaurant where we can't figure out what to eat. Specifically, there's a lot of fish, much of it uncooked. Probably. There are a lot of words on the Nobu menu we don't recognize, so we can't really be sure.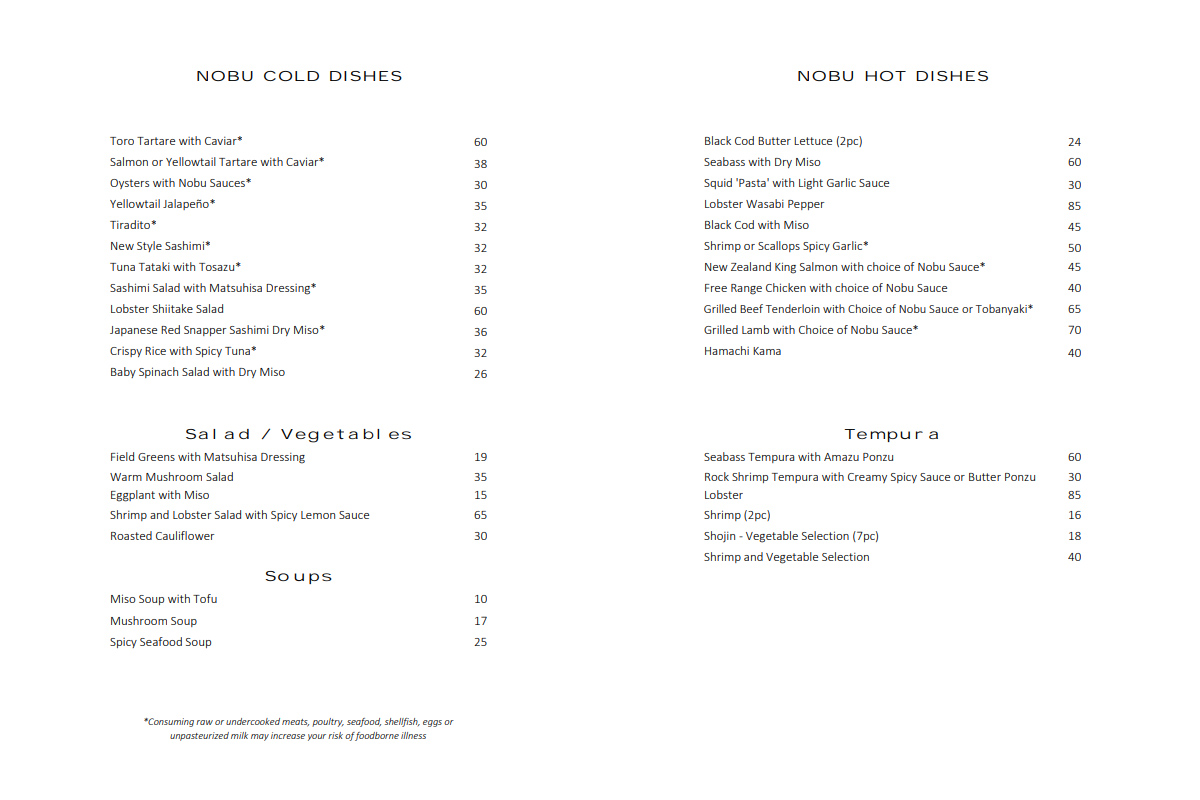 Nobu has done well at Caesars Palace, and the Paris outpost was busy just a few days after opening, so we trust we're in the minority when it comes to the cuisine.
It's probably just a (wait for it) fluke.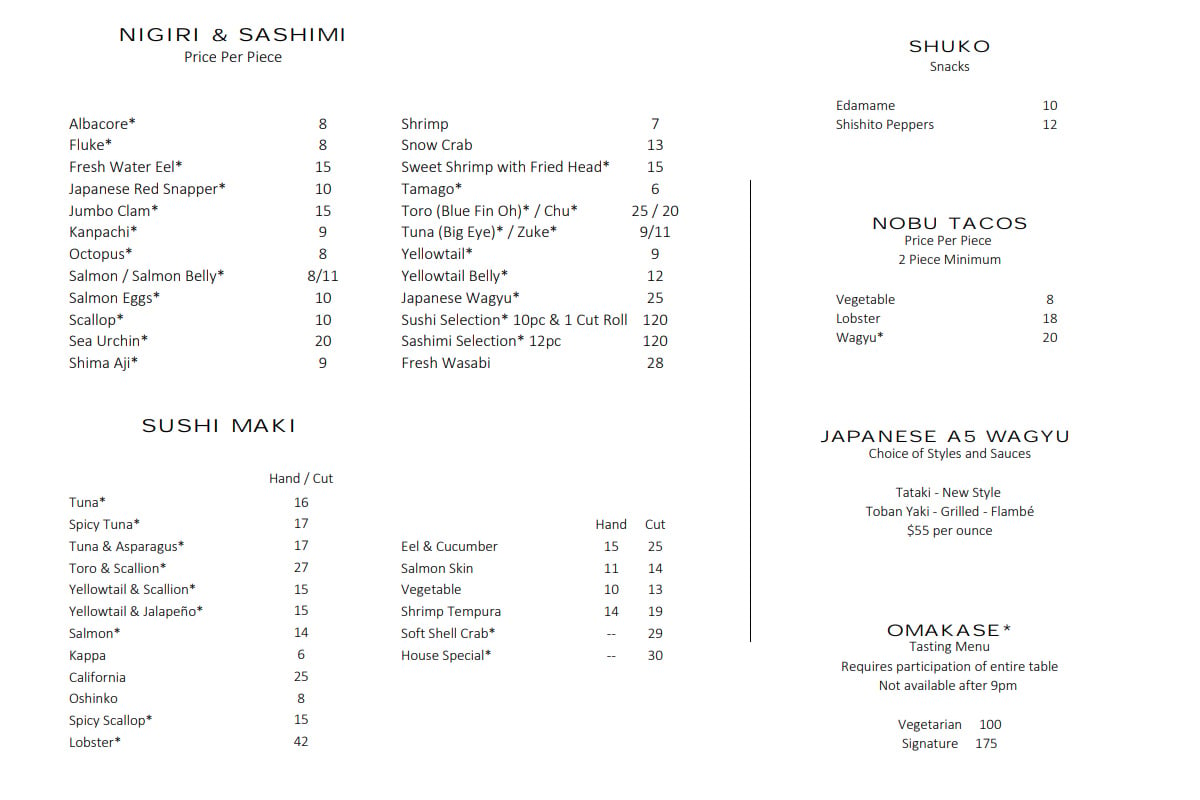 For the people into it, there are cold dishes, salads, soups, hot dishes, tempura, nigiri, sashimi, sushi maki, shuko (snacks), tacos, Wagyu and omakase.
Hey, we recognized the word "soup," so that's something.
We never thought the forgettable Bobby's Burgers would sound appealing, but it's right next door and the meat is cooked, just saying.
There's something for every palate and budget in Las Vegas, even if not everything is for everyone.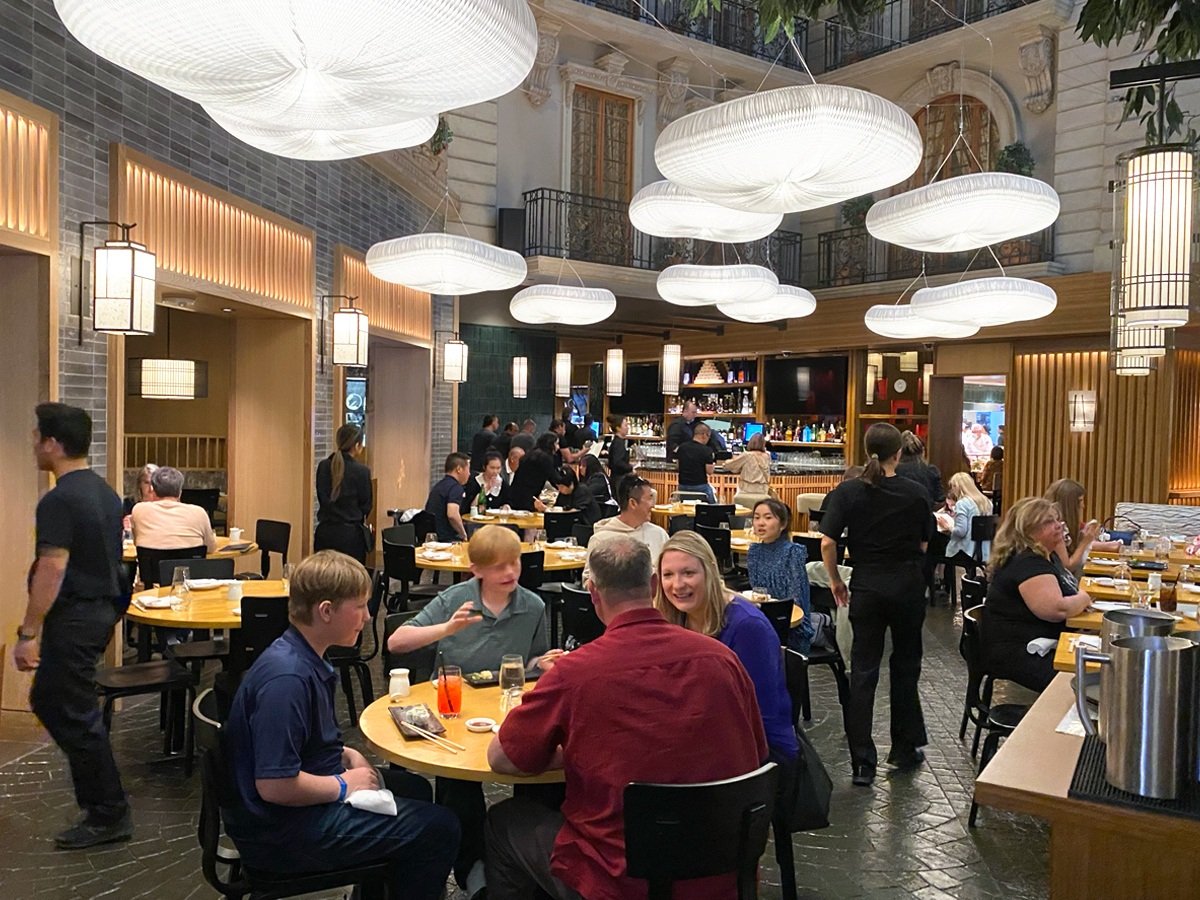 The Nobu space at Paris doesn't feel as cohesive (or expensive) as the Caesars Palace or Virgin locations.
While we didn't dine at Nobu, we're pretty sure the least optimal tables are those jutting into the walkway out front. Just a little too interactive for us, thanks.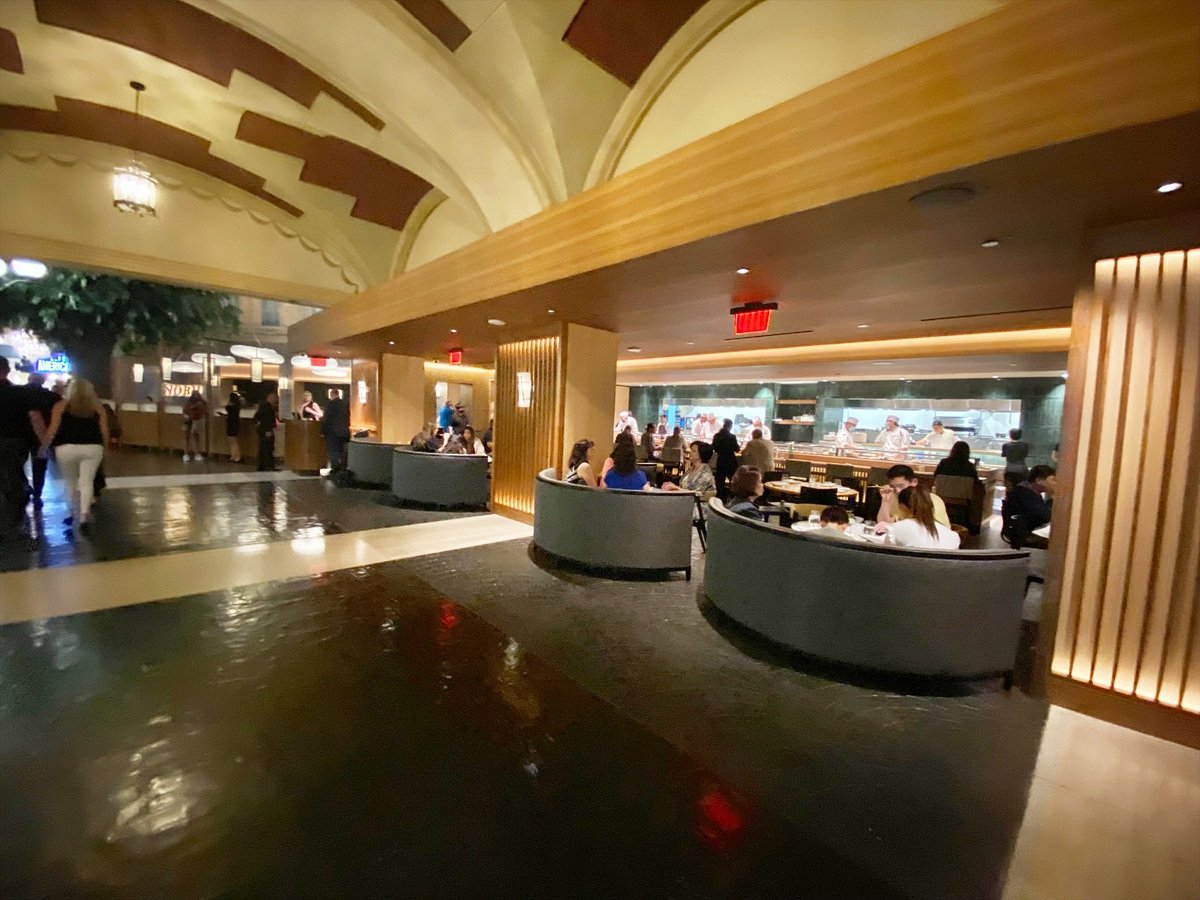 Nobu at Paris has seating for about 140 people, and features two bars, one for booze and one for sushi.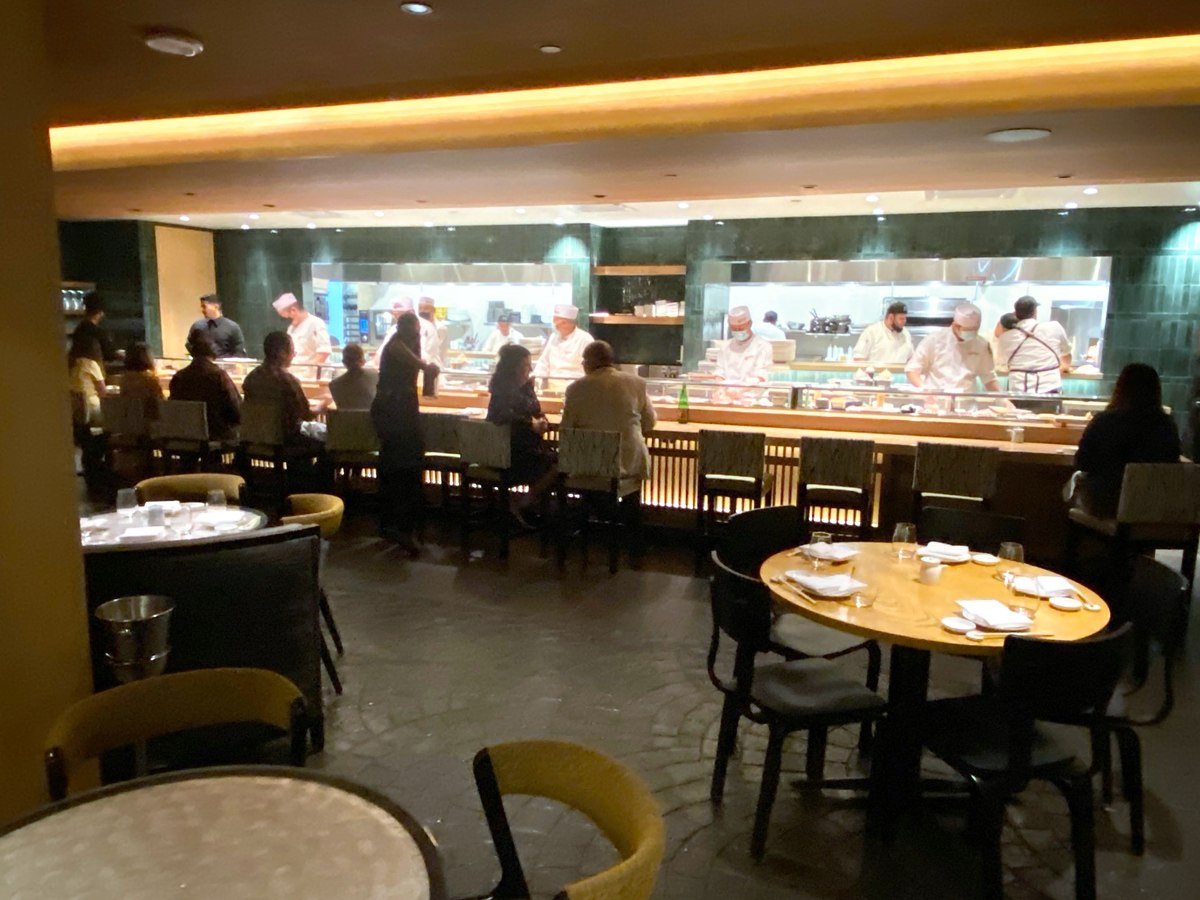 As with any story about Nobu, we are obligated to mention Nobu Matsuhisa played Mr. Roboto in "Austin Powers in Goldmember."
Nobu at Paris is open from 5:00 p.m. to 10:00 p.m.
Another new restaurant, The Bedford by Martha Stewart, is nearby (in the now-closed Martorano's space) and is expected to open this spring, although it didn't look too far along during our recent visit.
Spring doesn't end until June 21, so Paris has a little time left. You know we'll be there to give you all the scoop.