National Geographic's "Rarely Seen" Exhibition Coming to Bally's
A new photo exhibition, "Rarely Seen," from the National Geographic Society is coming to Bally's Las Vegas.
The exhibition features images of "the world's most astounding phenomena," about which we are dubious given the fact no National Geographic photographer has ever been in our bedroom.
We're not growing up, you grow up.

The exhibition was inspired by the book, "National Geographic Rarely Seen: Photographs of the Extraordinary," featuring images shot by some of the world's best
photographers of "places, events, natural phenomena and man-made heirlooms seldom seen by human eyes."
If you don't have this book on your coffee table, you might be an automaton.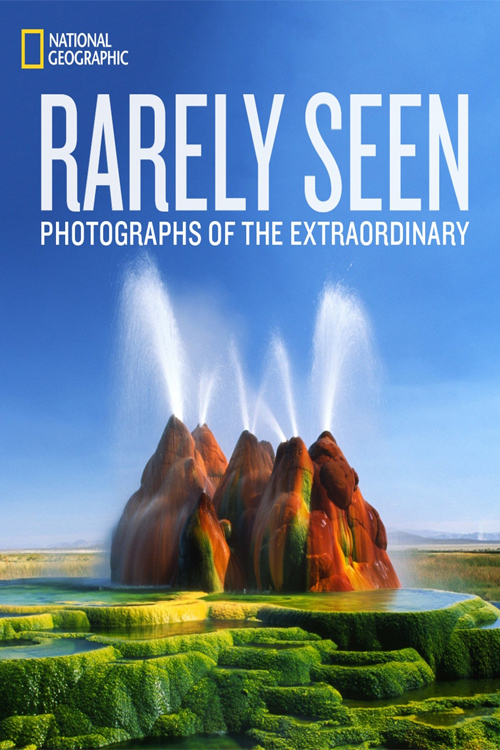 "Rarely Seen" comes from Imagine Exhibitions, the folks behind the great Real Bodies attraction at Bally's.
National Geographic's "Rarely Seen" exhibition opens at Bally's (soon to be Horseshoe Las Vegas) on March 25, 2022.
The exhibition will be on the lower level of Bally's, between the casino and the food court.
It will be open from 10:00 a.m. to 8:00 p.m. Tickets are $35 for adults, $22 for children. Learn more.
If that price seems steep to look at some photos, just think about those poor photographers having to lug all that heavy equipment over a tundra on some god forsaken subantarctic island, trudging through knee-deep penguin guano to capture these incredible images so you can enjoy them in the relatively guano-free comfort of Bally's.
We'll be interested to see how this exhibit does. Anywhere else in the world, this would be the most exciting attraction in town. In Las Vegas, it's photos. Sorry, immersive photos. You know what we mean.
While everyone in the world pretty much carries a high quality camera, all the time, National Geographic photographers still deliver mind-blowing work, and this is a lot of that, all in one place.
See you at "Rarely Seen."