15 Fascinating Things We Learned From Oscar Goodman's Autobiography
For 12 years, Oscar Goodman wasn't just the mayor of Las Vegas, he was its biggest cheerleader.
Goodman's autobiography, "Being Oscar: From Mob Lawyer to Mayor of Las Vegas," is a candid look at not only his 35 years as a criminal lawyer, and reign as Sin City's popular mayor, but also the fabric of Las Vegas itself.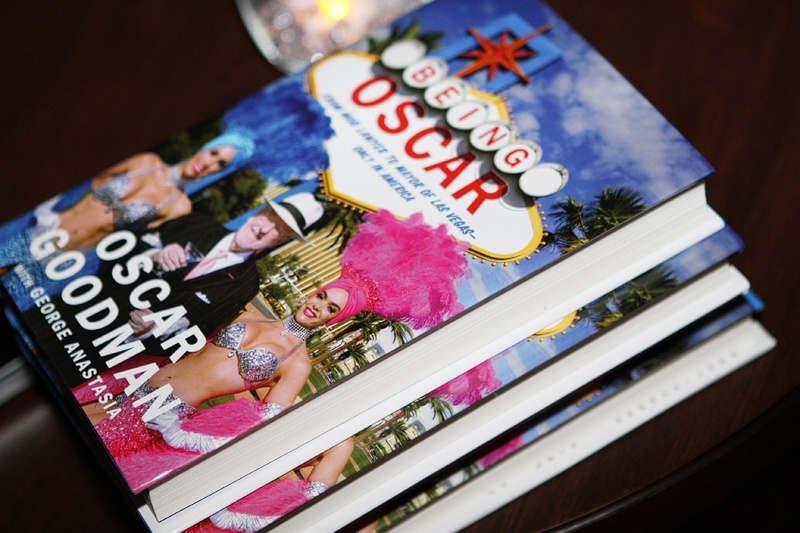 Amidst his tales of working for some of the most nefarious underworld figures, ever, Goodman sprinkles his book with juicy tidbits we found utterly fascinating. Let's see if you agree.
1. The practice of "skimming" in the early days of Las Vegas casinos wasn't theft, because it was done by the casino owners or their associates. (You can't steal your own money.) The purpose of skimming wasn't to steal, it was to avoid paying taxes on the money being skimmed.
2. Nobody who knew mobster Frank "Lefty" Rosenthal called him "Lefty." At least not to his face.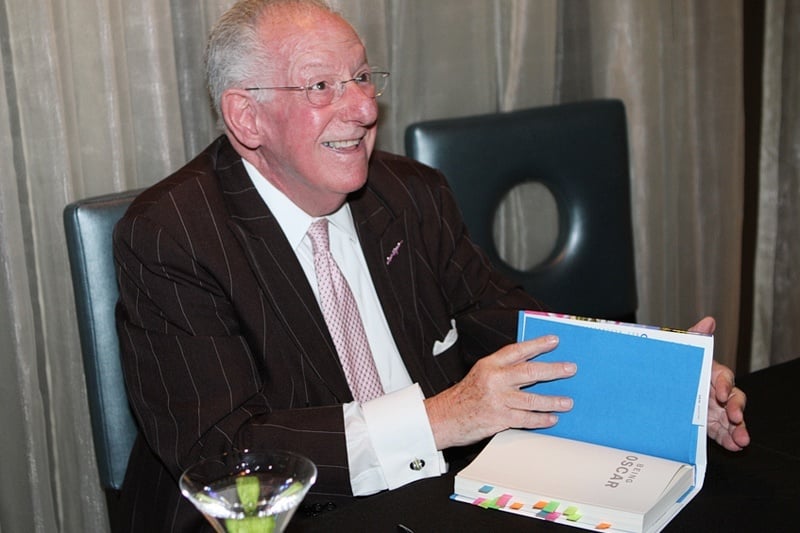 3. Gangster Tony "The Ant" Spilotro once owned a gift shop in Circus Circus called "Anthony Stuart's." (Stuart was his wife's maiden name.) Because of Spilotro's reputation, regulators threatened the casino's gaming license, so the owner of Circus Circus, Jay Sarno (co-founder of Caesars Palace), had to buy Spilotro out. Spilotro bought the gift shop for $70,000, and Sarno paid him $700,000 for it.
4. There were relatively few mob murders in Las Vegas. The "rule" was if you're going to "whack" someone, you take them to California or Arizona. Violence in Las Vegas would have been bad for business.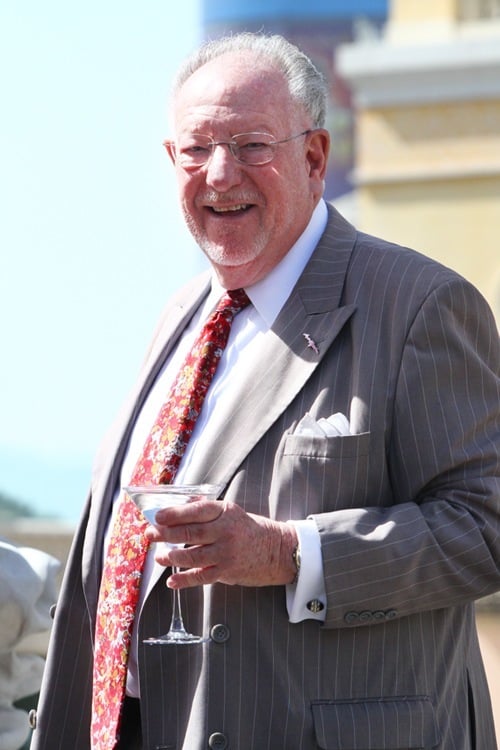 5. Horseshoe owner Benny Binion liked squirrel stew. Oscar Goodman says, "You could see the squirrel's little buck teeth and shiny eyes in the bowl."
6. When Oscar Goodman was a defense lawyer, during jury selection, he would pick anyone with a tattoo. To him, that symbolized someone was a non-conformist and individualist. This was good for the defense because it meant the juror presumably wouldn't just go along with the rest of the jury because of peer pressure. Goodman says tattoos "don't tell us much about a person anymore."
7. The current Las Vegas mayor (and Oscar Goodman's wife), Carolyn Goodman, was the first executive secretary for two of the three founders of Caesars Palace. At one time, she also worked in publicity at the Riviera, and did PR for longtime Vegas performer, Louis Prima.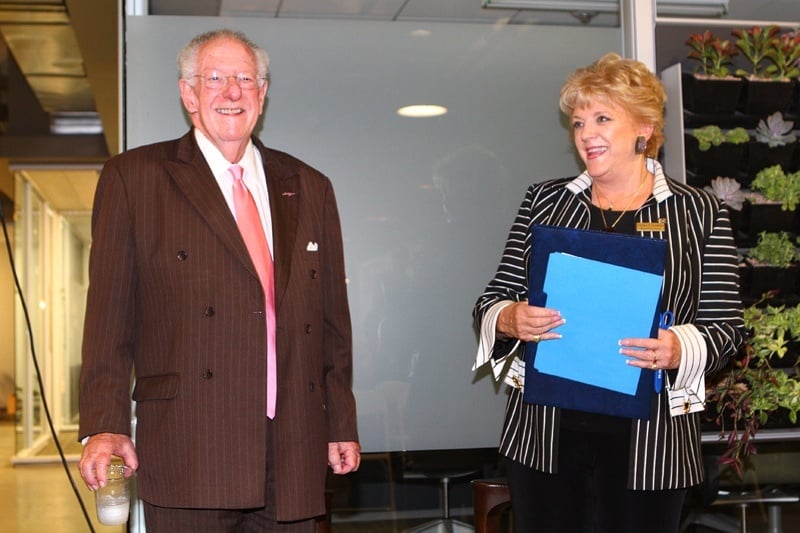 8. While mayor, Oscar Goodman made it a requirement for movie companies seeking a permit to film in Las Vegas to give him a part in the movie.
9. At a city council meeting, someone in the gallery referred to the showgirls who accompanied Oscar Goodman to public appearances "bimbos." Goodman had him ejected from the meeting.

10. Las Vegas is home to the Lou Ruvo Center for Brain Health, and of the building's distinctive design (pictured, below), Goodman says, "After Frank (Gehry) told me he would be the architect for the project, he picked up a piece of crepe paper, squeezed it in his hand, and threw it out on the table that shape and form is exactly the shape and form of the brain center."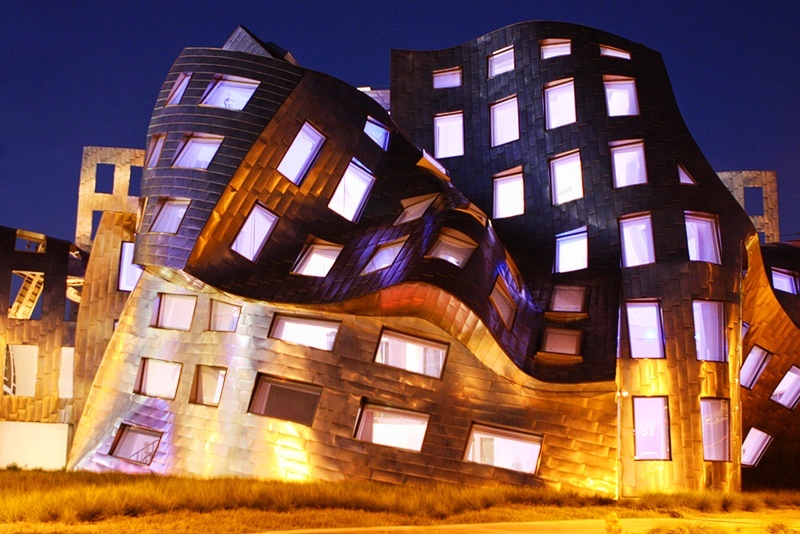 11. Mayor Carolyn Goodman is a skilled card-counter.
12. When Hofbrauhaus opened in Las Vegas in 2004, Oscar Goodman was invited in his capacity as mayor. He declined for two reasons. He didn't want to cross the picket line of the Carpenter's Union or the Jewish Defense League. The Carpenter's Union had some labor issues with the venue, and the Jewish Defense League was upset because Hitler had begun planning the Third Reich in the original Hofbrauhaus in Germany.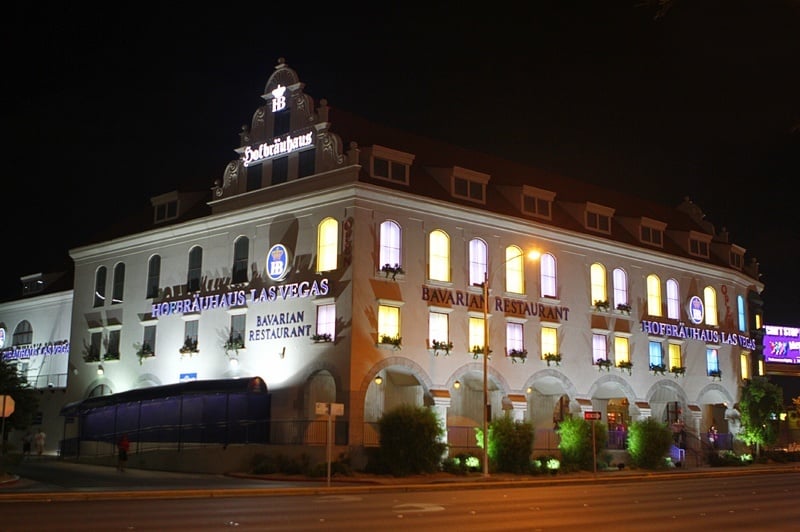 13. Because of his eyesight, Oscar Goodman has difficulty going down stairs.
14. Goodman's endorsement deal with Bombay Sapphire gin brought him $100,000, which he gave to charity.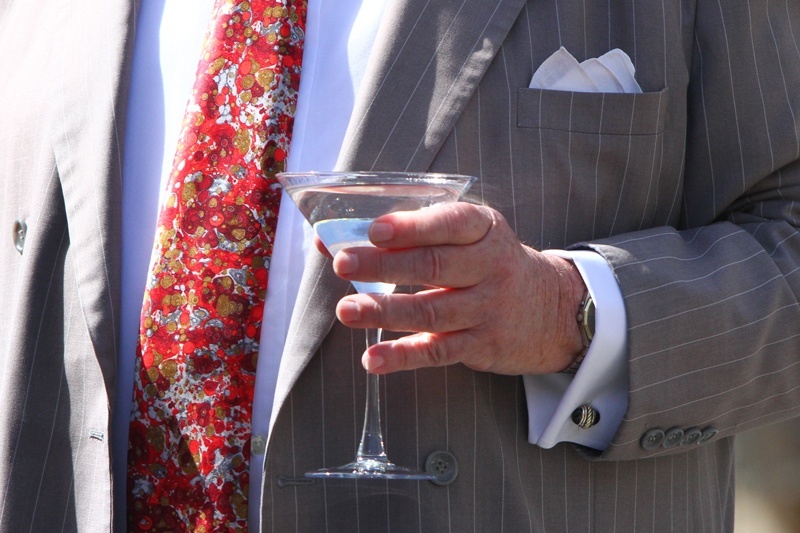 15. Oscar Goodman feels strongly that, if prostitution were legalized in Las Vegas, revenue generated from taxes on brothels could be used to give the city the best-paid teachers in America and a vastly-improved education system.
While Oscar Goodman was limited to three, four-year terms as mayor, he continues to help promote Las Vegas through a gig with the Las Vegas Visitors and Convention Authority.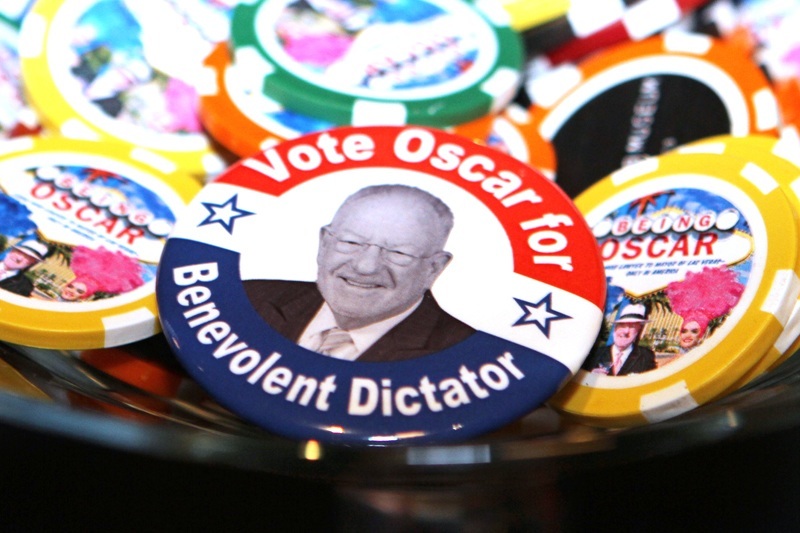 Right or wrong, Oscar Goodman will always be "Hizzoner" to this blog, as well as a personal hero. If you don't get Oscar, you may be doing Vegas wrong.