Evel Knievel and Las Vegas Collide in New Discovery Special
The Discovery channel's new special, "Pure Evel: American Legend," is a fascinating look at daredevil Evel Knievel, the man who famously jumped the fountains at Caesars Palace, or tried to. The special airs Oct 14, 2013.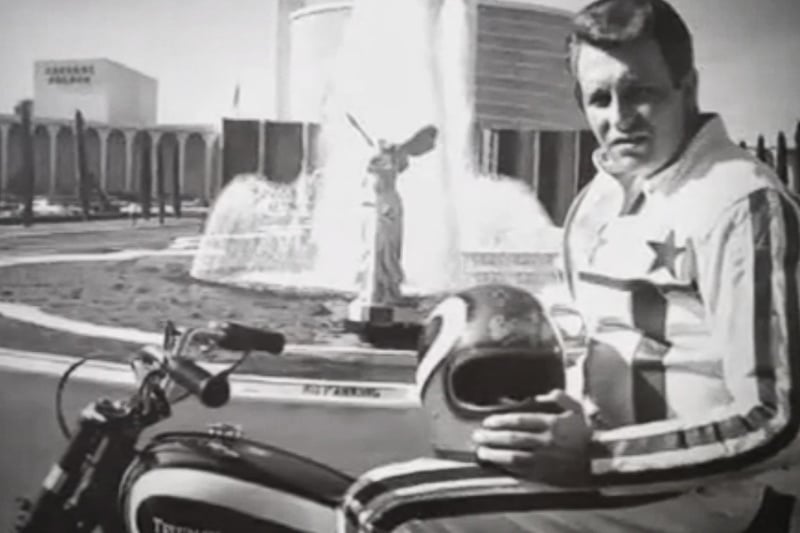 Knievel was a pioneer of extreme sports, and he's inextricably linked to Las Vegas because of his spectacular stunt at Caesars. The Discovery special uses archival footage and interviews with Knievel's friends and colleagues to delve into this pivotal moment in sports entertainment history, as well as other moments in Evel Knievel's life and career.
Knievel's trek to Vegas began after a widely-seen jump on the "Wide World of Sports." Soon after, Knievel set his sights on Las Vegas.
The Discovery special says, "Knievel couldn't get through the door at Caesars, so he set up a con. He bombarded the owner, Jay Sarno, with endless telephone calls. He impersonated reporters who had supposedly heard rumors of a daredevil motorbike jump at the hotel."
Eventually, Knievel convinced Caesars executives to let him jump the fountains on New Year's Eve of 1967.

The special continues, "Thousands converged on Caesars to watch a jump the likes of which had never attempted before. For Knievel, this was the jump he believed would make him a superstar. A phenomenal leap of over 140 feet, his longest-ever jump."
At high noon, Evel Knievel began his date with destiny, and the hospital.
What happened is the stuff of sports and Las Vegas legend. In daredevil parlance, Evel Knievel immediately proceeded to screw the proverbial pooch.
His slow-mo crash is as iconic as it gets.
Knievel was rushed to the hospital. He was seriously injured (he had a crushed pelvis and femur, hip, wrist and ankle fractures, and a concussion), but not as seriously as you might have heard.
The special claims, "Even though his injuries weren't actually life-threatening, he sensed an opportunity to portray them that way. For weeks, Knievel remained in the hospital, leaking stories about his fake, 'life-threatening' injuries."
Knievel claimed to have been in a coma for 23 days, but he was never really in a coma at all. You see, Las Vegas and Evel Knievel were made for each other. It's all about the marketing.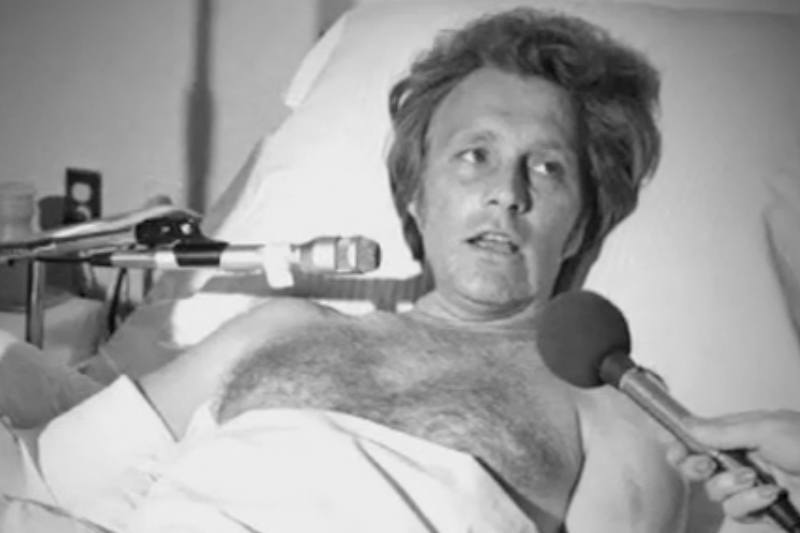 There's no disputing what the Discovery special asserts: "Knievel arrived in Vegas a daredevil from Montana, he left an American superstar. Successful jumps brought him fame, failed jumps could make him a legend." He passed away in 2007.
Make sure to check out "Pure Evel: American Legend," a revealing look at a one-of-a-kind character who made an indelible impression on a one-of-a-kind town.