In-N-Out Burger, Gordon Ramsay's Fish & Chips and Canter's Deli Coming to Linq Promenade
The Linq Promenade is already a fairly kick-ass place to eat, drink and make sweet love on the world's biggest Ferris wheel, but it's about to get even better.
A cavalcade of new offerings are happening soon at Linq Promenade (between Flamingo Las Vegas and the Linq Hotel-Casino), including In-N-Out Burger, Gordon Ramsay's Fish & Chips and Canter's Deli.
Please let us know when you're done swooning so we can continue.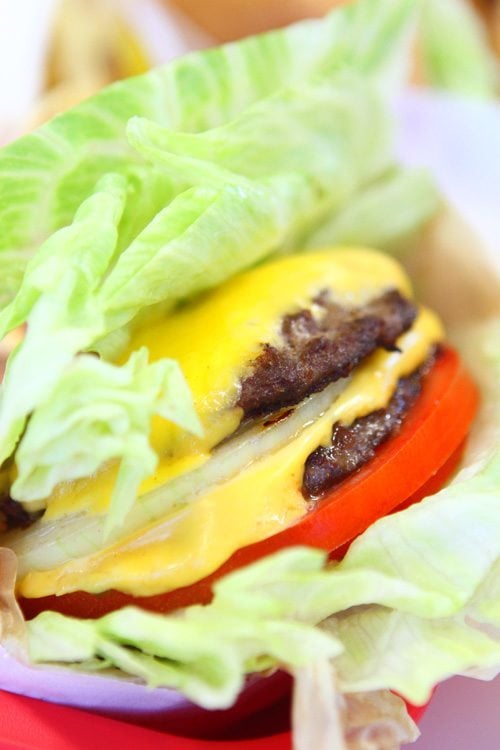 For those unfamiliar with In-N-Out Burger, what rock have you been hiding under? In-N-Out Burger has legions of rabid fans, and is considered a must-visit for many Las Vegas visitors.
The chain is known for the quality and freshness of its ingredients, and the service is universally prompt and friendly.
Las Vegas has a number of In-N-Out Burger locations, but this will be the first on the Las Vegas Strip.
The restaurant's allure includes a "secret" menu, but in fact it's about as "secret" as "Secret Pizza" at Cosmopolitan (so, not very). Some "Not-So-Secret" options include "Protein Style" (lettuce instead of a bun), "Animal Style" (mustard-cooked patty, extra spread, grilled onions), "3×3" (three patties), "4×4" (take a wild guess) and the grilled cheese sandwich. Read more.
The new In-N-Out Burger is expected to be on the lower level of the wildly popular Brooklyn Bowl, and will be the perfect addition to the already-great dining options at Linq Promenade.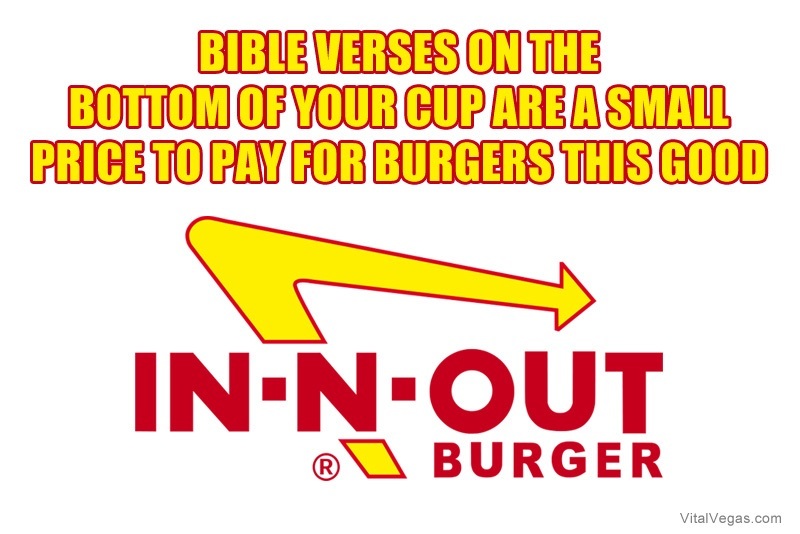 Next up, rumors of the demise of Gordon Ramsay's Fish & Chips appear to have been premature, something about which we know a great deal, thank you very much.
Gordon Ramsay's Fish & Chips was put on hold as some existing Linq Promenade businesses struggled to find a footing, but plans for Ramsay's new restaurant are once again in motion.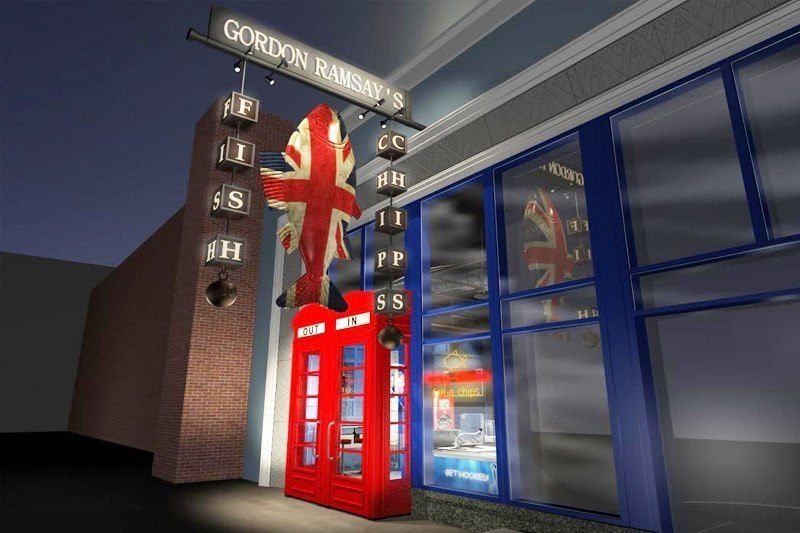 The restaurant is described as "grab-and-go British comfort food," and will be the fourth Las Vegas restaurant for the "Hell's Kitchen" star. Gordon Ramsay's other restaurants are BurGR at Planet Hollywood, Gordon Ramsay Steak at Paris and Gordon Ramsay Pub & Grill at Caesars Palace.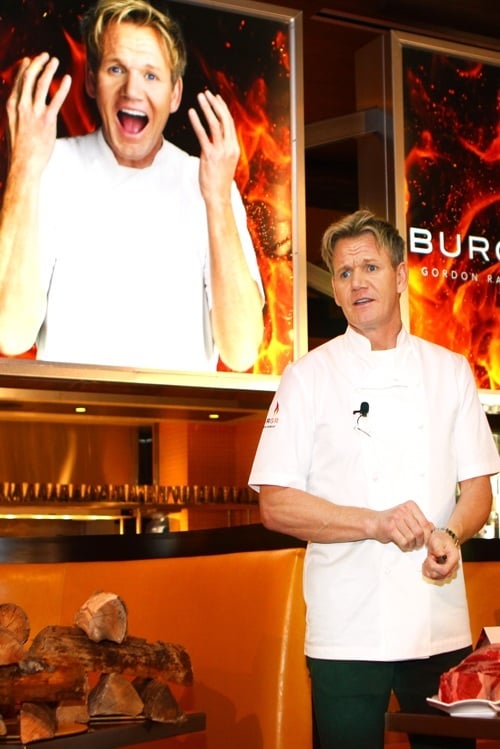 As the name implies, fish and chips will take center stage at Gordon Ramsay's Fish & Chips, but other English pub-style fare will also be available such as bangers and mash, sausages, seafood chowder and chicken planks.
And who doesn't enjoy a good plank when they're in Las Vegas, if you get our drift?
Also on the way to the Linq Promenade is the return of a Las Vegas outpost of Canter's Deli, the famed Jewish-style delicatessen in the Fairfax District of Los Angeles, California.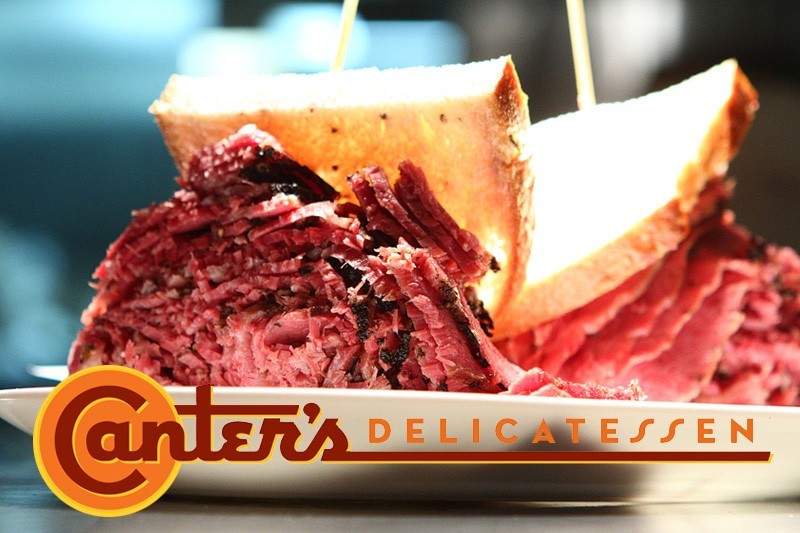 Canter's Deli originally opened in 1931 in New Jersey and has been frequented by many show business luminaries. We would provide the names of some of these celebrities, but that would require "effort" and "research," and if you think we're doing either of those things, you don't know this Las Vegas blog very well at all.
The Canter's in California is a 24-hour joint, although it's unclear whether that will be the case when Canter's comes to the Linq Promenade.
This isn't the first time Canter's has had a location in Las Vegas. A previous location at Treasure Island closed in 2012, the result of some changes to the hotel, rather than any lack of success.
Canter's is known for its large portions and variety of traditional Jewish foods, including lox and bagels, corned beef and matzoh ball soup. Think Carnegie Deli at the Mirage or Du-Par's at Golden Gate. You know, a deli type restaurant thingy.
An interesting part of the existing Canter's is the Kibitz Room, a cocktail lounge with an epic history of live entertainment. This would seem to have some serious potential in Las Vegas, but specifics of the restaurant aren't available yet, so whether the restaurant will feature entertainment remains to be seen. Fingers crossed.
Our friends at Eater Vegas are reporting Virgil's Real Barbecue will be joining the restaurant line-up at Linq Promenade in summer 2016.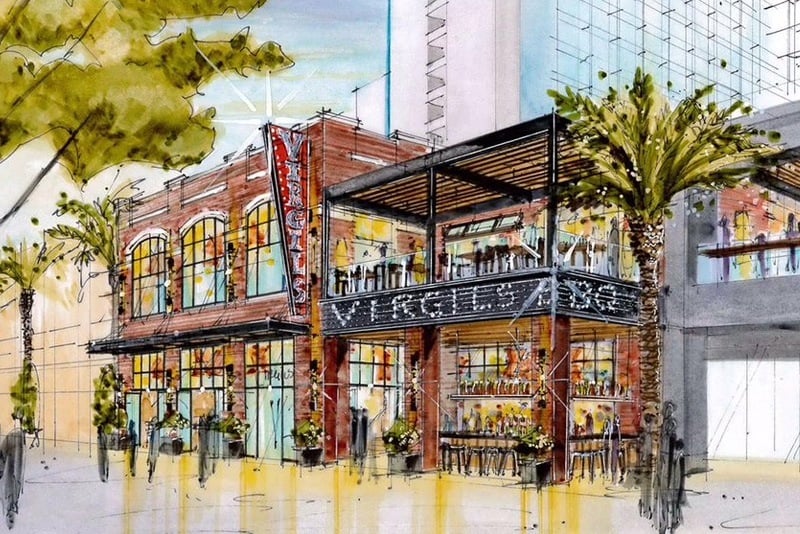 All these new restaurants mean there's going to be a flurry of construction activity at Linq Promenade in 2016, and In-N-Out Burger, Gordon Ramsay's Fish & Chips and Canter's are expected to open mid-year. How far the Linq has come since it opened in March 2014.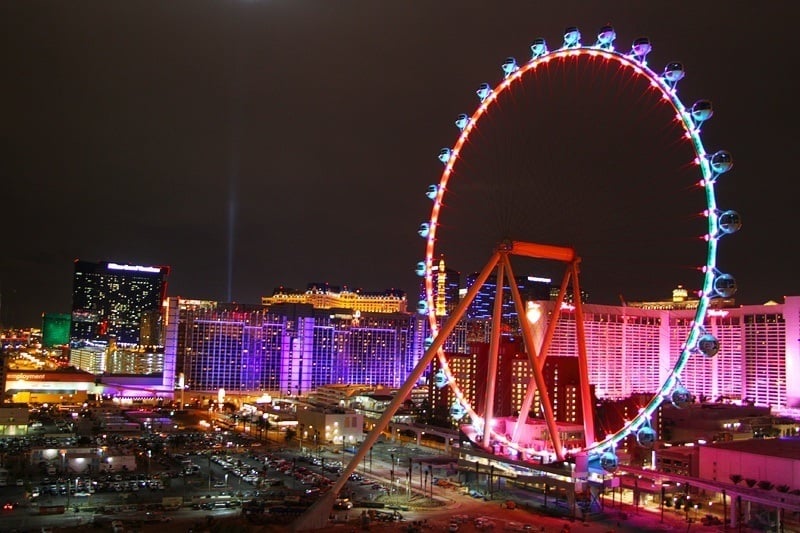 The Linq newness doesn't stop there. Also in the planning stages are new crepe shop and Amorino Gelato, the latter in the former Koto space.
Watch for more changes in the retail and bar landscape (Kitson will close, Purple Zebra will be downsized, Polaroid Fotobar has become Photo & Go, AmeriCAN recently opened), and other surprises are also expected in 2016.
Linq Promenade is clearly upping its game, including bringing in a new management team to roll out the new restaurants in the pipeline.
The addition of In-N-Out Burger, Gordon Ramsay's Fish & Chips and Canter's will certainly generate buzz for the shopping and dining district, and buzz equals increased foot traffic and foot traffic equals giving The Park, the competing shopping and entertainment district under construction down the street between Monte Carlo and New York-New York, a run for its money.
More news to come, so check back often. But not too often, that's stalkerish.