Hakkasan Grid is an Eye-Opening Wonder of Science and Art
If Vegas knows anything, it's dazzle, and the new Hakkasan Grid at Hakkasan Nightclub takes dazzle to a whole new level.
The multi-million dollar light installation made its debut during EDC (Electric Daisy Carnival, May 17-19, 2019), and delivers on the promise of a sensational new reason to visit Hakkasan inside MGM Grand.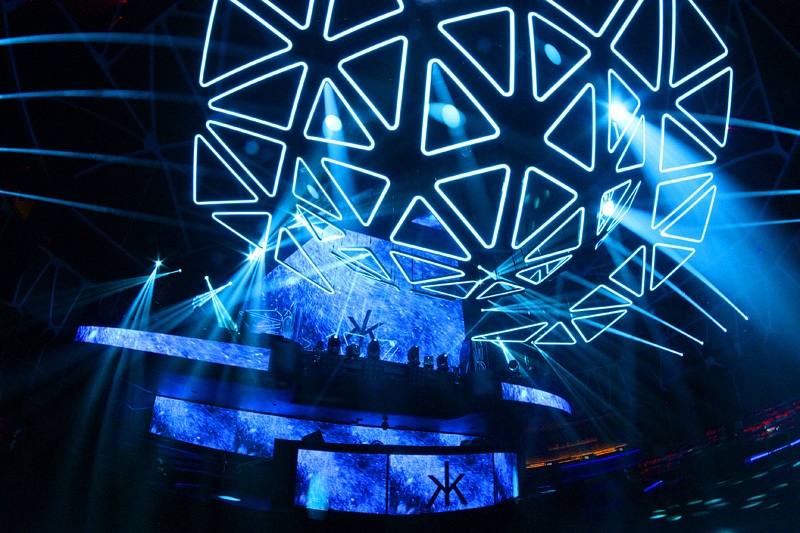 The Hakkasan Grid is a marvel of technology. The ceiling light installation is made up of 57 individual triangles that can be turned into a virtually unlimited number of shapes, colors and configurations.
Here's a look at some of the technology involved in making the Hakkasan Grid such a stunner.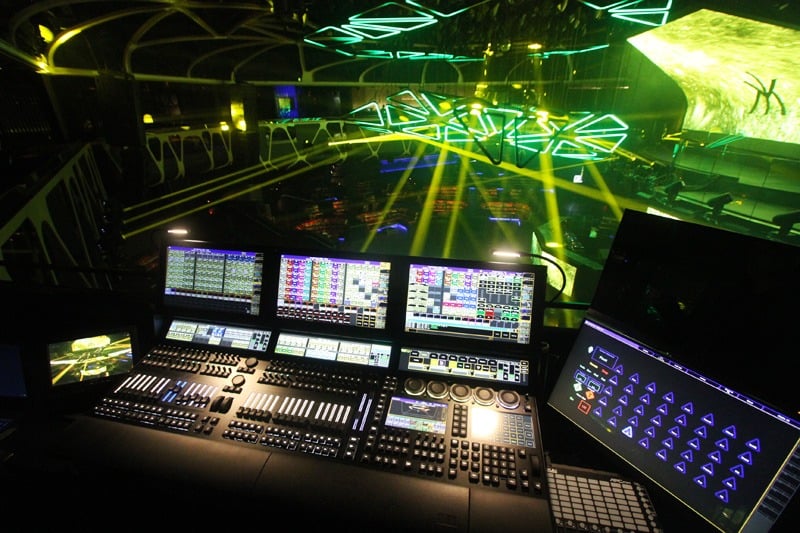 The overhead display undulates and pulses, intensifying the impact of the music, creating an ever-changing visual feast for nightclub-goers.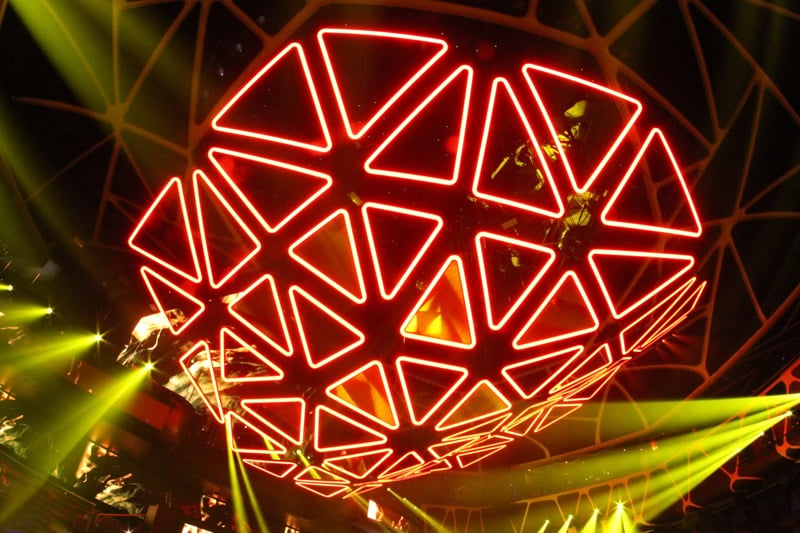 Yeah, you sort of have to see it in action. Behold the Hakkasan Grid.
It's like a space ship, a kinetic sculpture and a neon factory had a threesome and the Hakkasan Grid is the offspring.
The thing is straight-up amazing, and we aren't even a nightclub person.
If you're a light installation nerd, it's worth noting the Hakkasan Grid is 30 feet wide, and each of the triangles was custom-designed and 3-D printed. The display features pixel mapping and color-mixing technologies as well.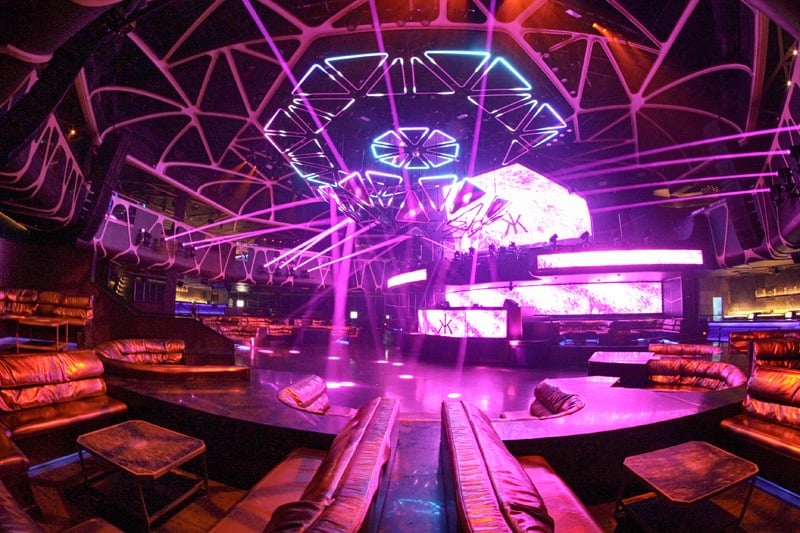 Hakkasan opened in 2013, making it 104 in Las Vegas nightclub years.
Given its substantial investment in the new light installation, Hakkasan clearly isn't resting on its laurels and intends to stay relevant as the nightlife landscape continues to evolve in Las Vegas.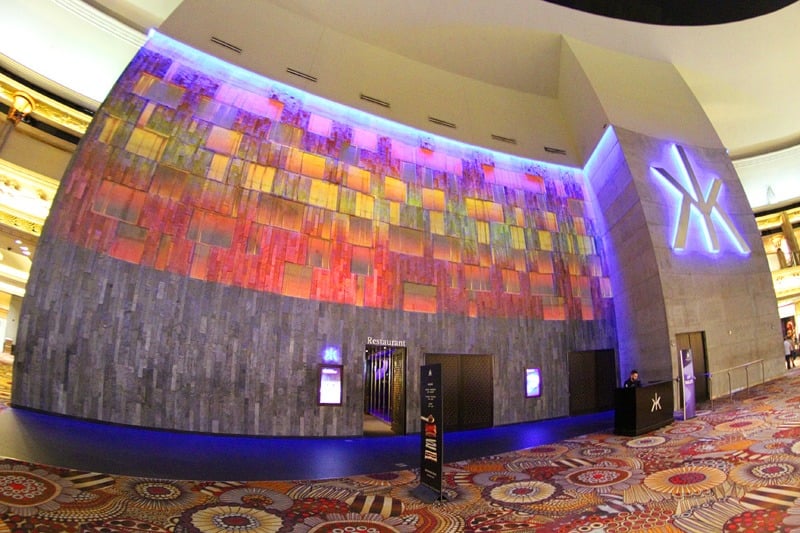 The venue boasts world-class DJ talent, including Tiesto, Zedd, Steve Aoki and others. Such residencies are the bread-and-butter of nightclubs, but it can't hurt to have a mind-blowing light show in the mix as well.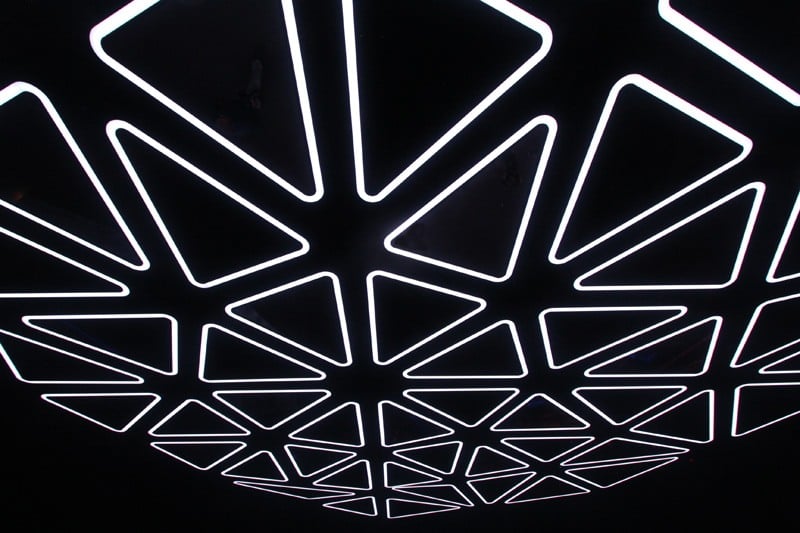 We've added the Hakkasan Grid onto our list of must-see attractions in Las Vegas, right up there with the Bellagio fountains, the new Eiffel Tower light show, the Viva Vision canopy on Fremont Street, the Mirage volcano and us in a thong.
That's weird. People usually don't read this far. Good luck unseeing that.