Grand Bazaar Shopping Mall Continues to Take Shape at Bally's Las Vegas
Grand Bazaar Shops at Bally's Las Vegas is looking more and more like a thing with each passing day.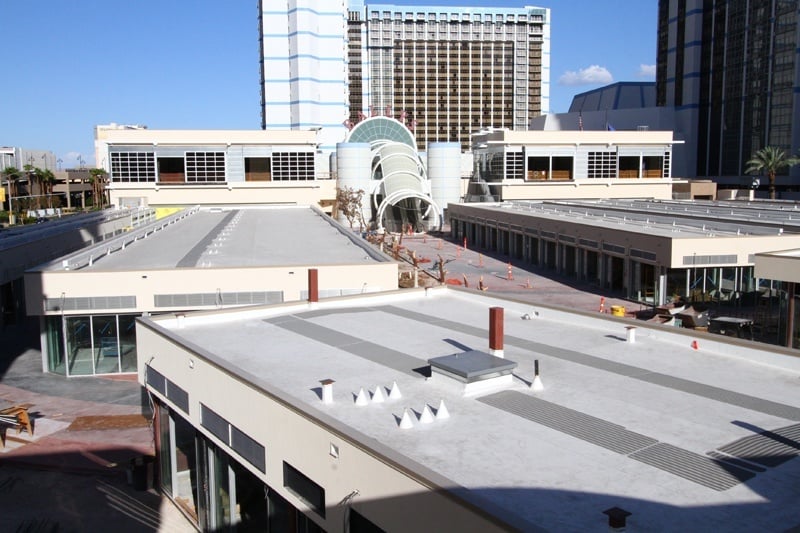 After we saw renderings of this new shopping area in front of Bally's, we thought it would be sort of slapped together, more kiosk-based, but construction indicates this addition to the Las Vegas Strip will feature shops in actual buildings.
Grand Bazaar Shops is (are?) apparently in it for the long run.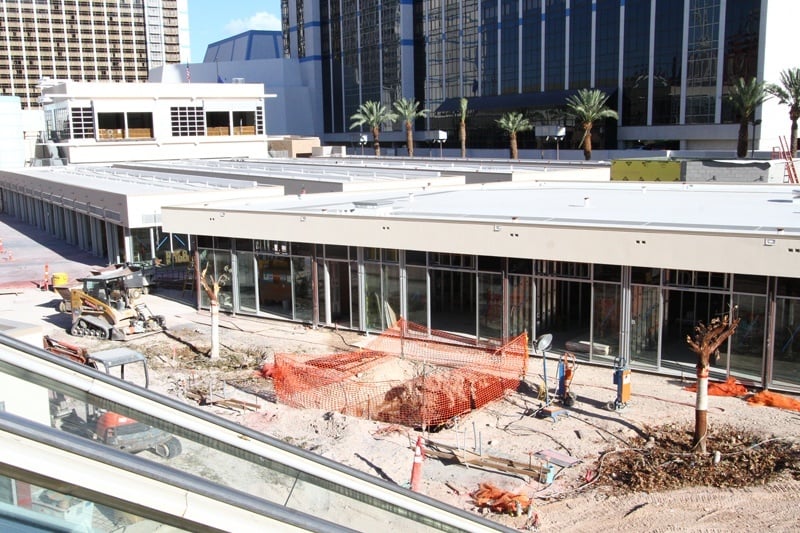 It turns out the shops will be fully enclosed and climate controlled. (Apparently, there is a God.)
Stores will range from just 27-square-feet to 3,800-square feet.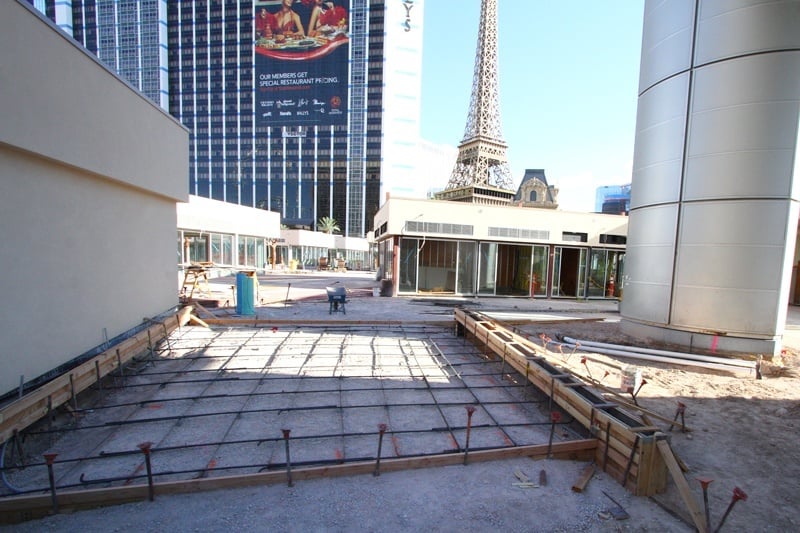 Why, here's one of those news releases now.
While there's no sign of it yet, the centerpiece of the Grand Bazaar Shops is expected to be a "Crystal Starburst" over the mall's Swarovski store. The "Crystal Starburst" is described as a "midnight spectacle of lights and music that will make every night feel like New Year's Eve at the heart of the Las Vegas Strip."
Because presumably New Year's Eve on The Strip is something you'd actually want to experience every night.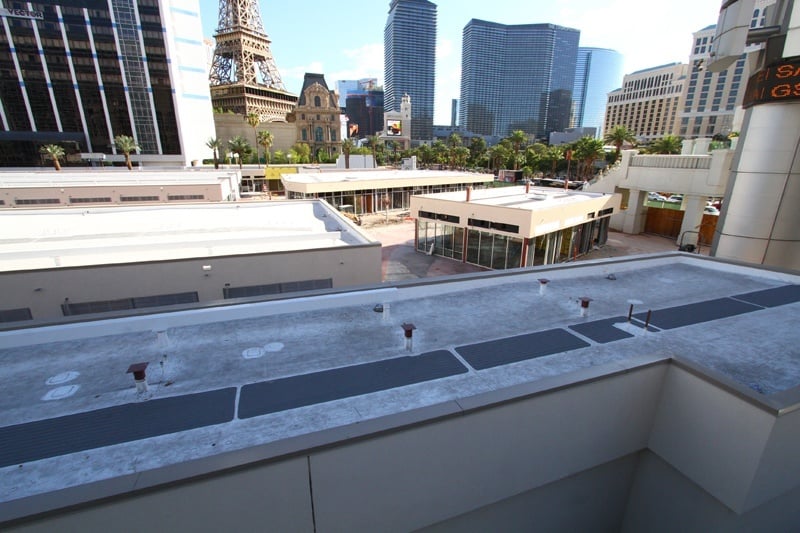 The Grand Bazaar Shops will presumably have a number of tenants who are the first of their kind in Las Vegas, including shops for apparel, footwear, eyewear, accessories, jewelry, electronics and more.
The shopping mall will also have a significant amount of space, 23,000-square-feet, devoted to restaurants and bars. Five shops will come be under the supervision of chef Sam Marvin, with artisanal cupcakes, ice cream, macaroons, meats and spices. We don't know about you, but over the years, we've found the cupcakes which were the most artisanal were also the most delicious.
Some of the more dramatic design flourishes are yet to come! The roof-toppers below are still to be erected.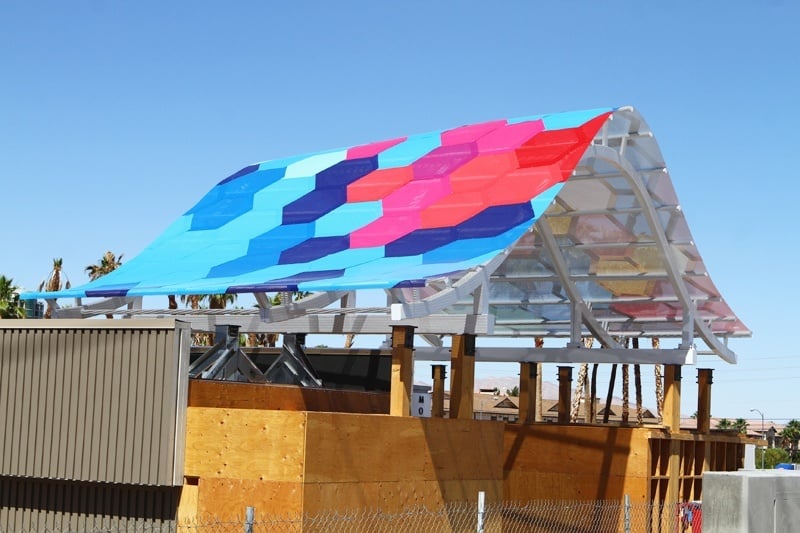 Read more, if you dare.
It's been announced Grand Bazaar Shops will open "in the fall of 2014," so it will have to open before December 20, 2014 to meet that deadline.
This blog is not really a shopping person, but we're anxious to see how the project turns out, and we have never, ever turned down the opportunity to try an artisanal cupcake.