Excalibur Buffet Opens After $6.2 Million Renovation
The Buffet at Excalibur might not have the most creative name in the world, but it does have a new sheen, part of a $6.2 million renovation. Besides, naming things is hard.

We popped in to check out the 35,000-square-foot buffet (it seats 610) for some photos, but were promptly kicked out before we could get any shots of the food. Because, apparently, the cheese blintzes at Excalibur's buffet are the super top secret kind.
Candidly, an aversion to allowing food photos doesn't instill a lot of confidence in the fare at The Buffet.

The newly-renovated buffet touts an "interactive dessert station," which entails "going up to a counter and choosing a dessert." It's that kind of culinary innovation that's given the Excalibur buffet a rock-solid "meh" rating on Yelp and TripAdvisor for the last several years. From what we could see, the food selection hasn't been changed up much. But those things hanging from the ceiling!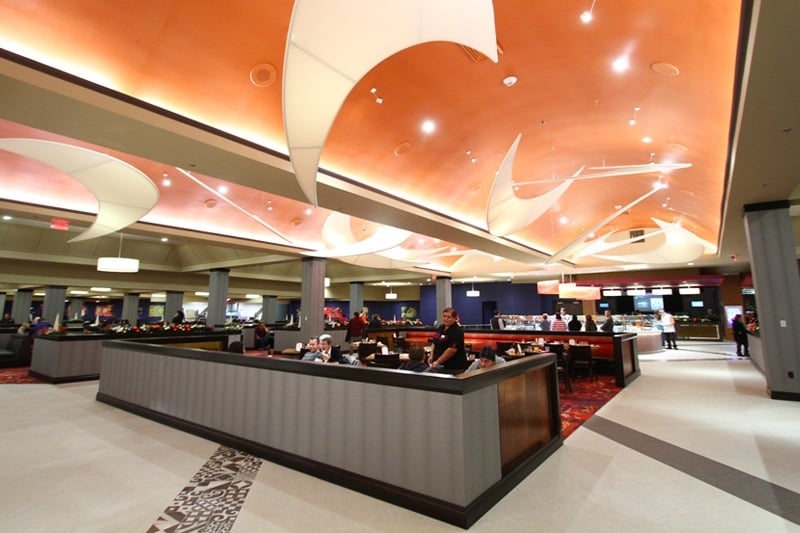 In any event, the revamped space is clean and open. The restaurant can accommodate around 1,400 diners.
There are seven food stations, and a bar (bright spot!). Two of the food stations are the aforementioned desserts and another featuring salads.
The Buffet at Excalibur also serves up Italian, American, Asian and Latin stations. There's also a "Carvery."

The buffet's hours are 7:00 a.m. to 10:00 p.m., with prices ranging from $17.99 for breakfast to $18.99 for lunch, and $23.99 for dinner (Sunday through Thursday) or $26.99 (Friday and Saturday).
There's a seafood buffet on Friday only, 4:00 p.m. to 10:00 p.m., for $26.99. There's also a weekend brunch for $21.99, 7:00 a.m. to 4:00 p.m. on Saturday and Sunday. Which definitely qualify as being the weekend.

An all-day pass to The Buffet at Excalibur runs $35.99 (Monday through Thursday) and $39.99 (Friday and Sunday). Let us know how that goes.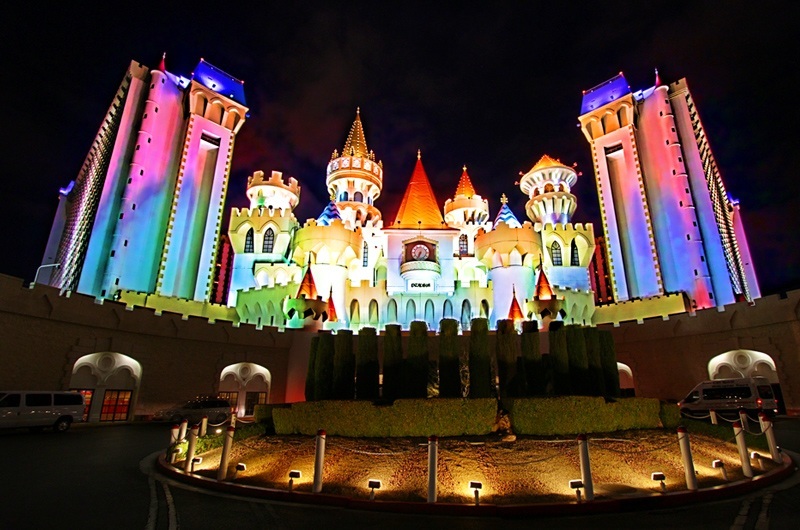 Get more details at the Excalibur's official buffet Web site, and before any trip to a Las Vegas buffet, make sure to read our wildly informative story about how to get the most from your buffet visit.
Excalibur Buffet Renovation