Elon Musk's Las Vegas Tunnel Transportation System Approved
Enigmatic evil genius bajillionaire Elon Musk's Boring Company has been given approval for an underground transportation system that could change how people get around Las Vegas forever.
Clark County officials gave a big thumbs up for the system that will involve 29 miles of tunnels, up to 51 stations and a shit-ton of Teslas.
The best part is Boring Company is paying for pretty much the whole shebang, excluding certain stations (casinos will foot the bill for those). Three word: No. Taxpayer. Dollars.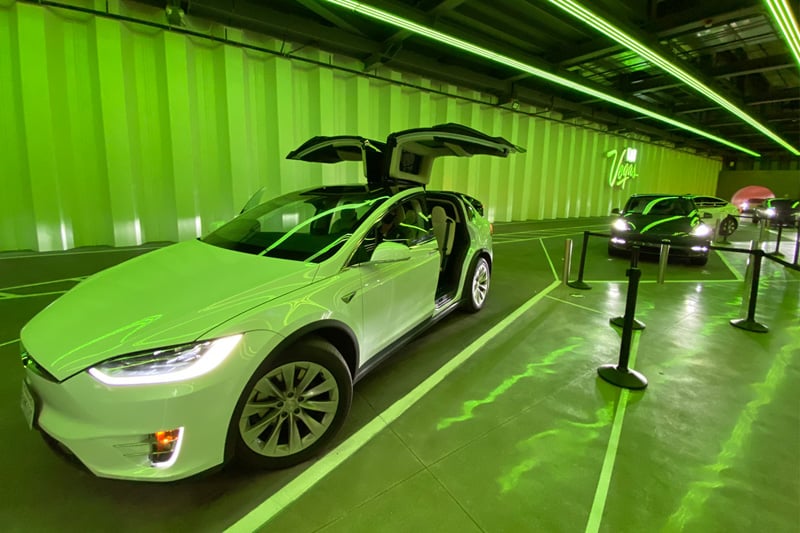 It seems like only yesterday we were breaking the news Elon Musk had his sights set on Las Vegas. It's not bragging if it's true.
Far from being a pipe dream, the Tesla tunnel system is already in action at the Las Vegas Convention Center, and it's awesome.
Unlike the trainwreck that was the Las Vegas Monorail (which is going to be dismantled), this new system will take people places they actually want to go, like Allegiant Stadium, McCarran airport and downtown.
Oh, and it's fun as hell.
Skeptics, of course, have been spewing their jibber-jabber since the day the tunnel system was announced. They're still jabbering.
We don't care. The critics of this project are clueless, here's why.
Yes, it's Teslas in tunnels. But with flair!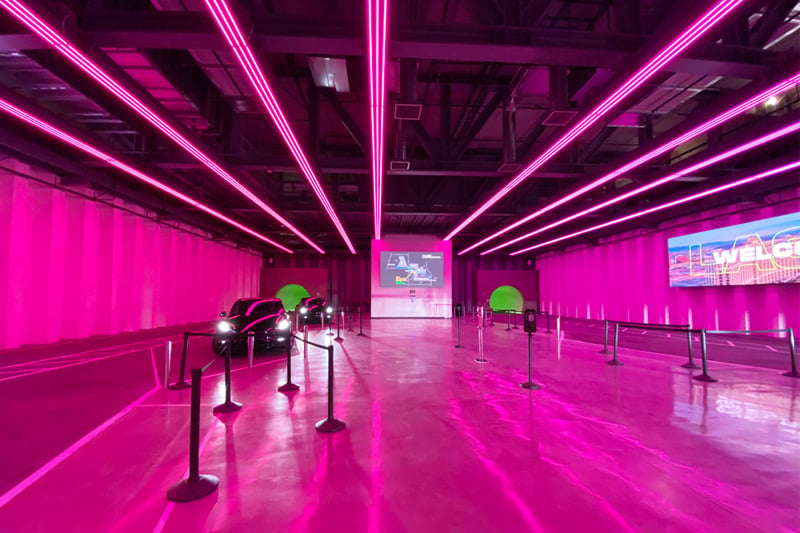 As for the timeline of Elon Musk's baby, it's expected between five and 10 stations will come online within the first six months of construction.
Resorts World and Wynn are likely to see their stations done first.
Between 15 and 20 stations will be added each year until the system is complete.
As mentioned, it seems likely not all of the 51 "proposed" stations will be built, as the map shows a couple of destinations that don't actually exist, at least not yet. They include Wynn West (unlikely to ever happen) and Fontainebleau (shrug).
Here's a look at the map. (Larger version here.)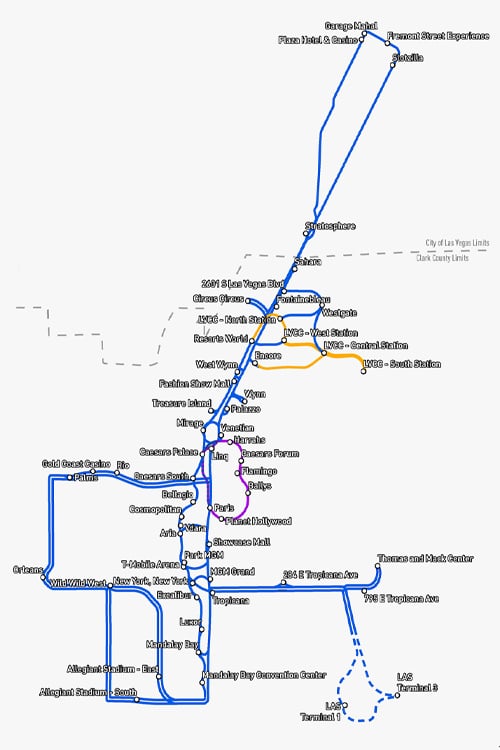 Boring says the system could have a capacity of 57,000 riders an hour.
The ticket prices being quoted so far are awesome, even compared to rideshare. Yes, the Boring system is actually rideshare, but with no red lights!
A ride from the Las Vegas Convention Center will take four minutes and cost $6. Gird your loins, taxis.
It's worth noting while resort, construction and union reps have spoken in support of the project, taxi companies and rideshare reps have been awfully quiet, or what people used to call "mum" back in the 1940s.
The plan is for the Vegas Loop to eventually use self-driving vehicles, but that's still in the works.
While we're a big fan of this PR-friendly project, that doesn't mean we also don't also think a lot can happen between planning and completion. Hey, we've been on dates.
This project is ambitious, and while construction of the Las Vegas Convention Center shuttle went off without a hitch, that tunnel was .8 miles.
There's a lot of stuff (yes, that's the engineering term) under the Las Vegas Strip, so there could be some challenges ahead.
Even if construction goes perfectly, we're still talking about cars in tunnels. It's not really mass transit, and shouldn't be billed as such. How much traffic it's going to alleviate remains to be seen.
In the meantime, props to the Las Vegas Convention and Visitors Authority, Clark County, Elon Musk and Boring Co. for getting the project this far.
The whole concept is as mind-boggling and flashy as Las Vegas itself.
Let's go!