Eight Shiny New Things in Downtown Las Vegas
The Las Vegas Strip may be one of the brightest places on Earth, but downtown Las Vegas has some new bling, too. Here are some shiny new things downtown.
1. Downtown Grand's Casino Sign
Downtown Grand, formerly the Lady Luck, opens Oct. 26, 2013, and we can't wait.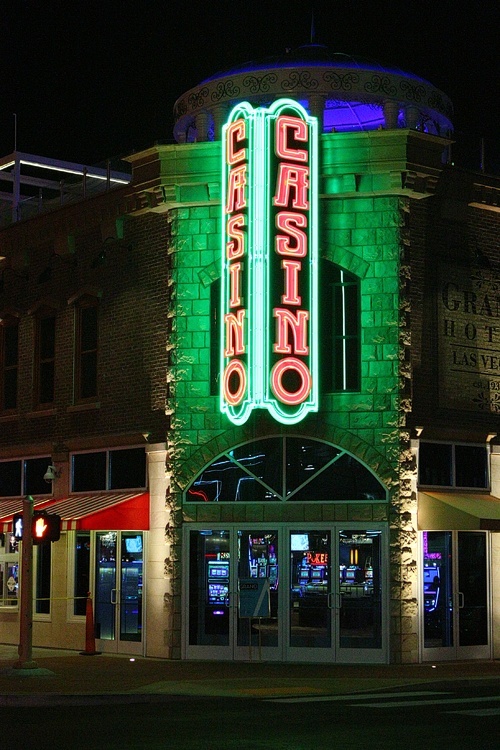 We had to peek inside, of course. Portions of the hotel's lobby are adorned with art, but you have to look up to see it.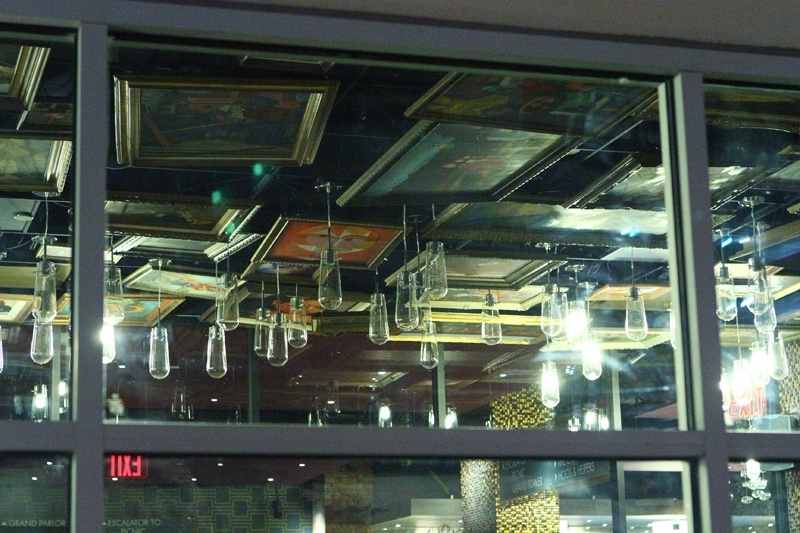 2. Downtown Grand's Other Casino Sign
Just as you can never have too many Las Vegas casinos, you also can't have too many casino signs.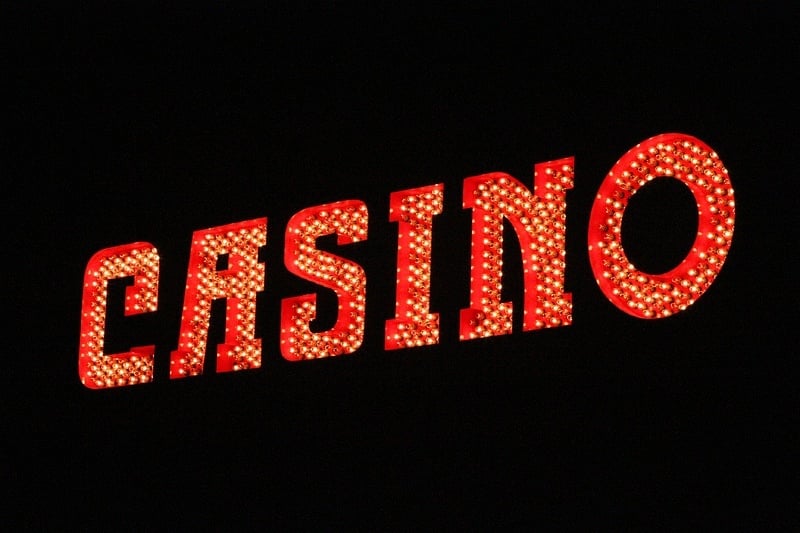 Downtown Grand's casino looks ready to go. Teases.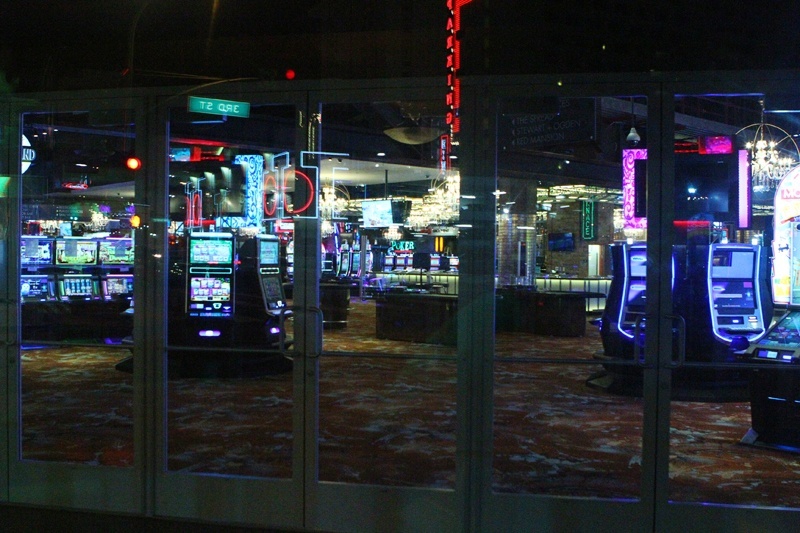 3. Downtown Grand Sign
This sign is on the north side of the building, facing Triple George restaurant (highly recommended) and Hogs & Heifers (highly WTF).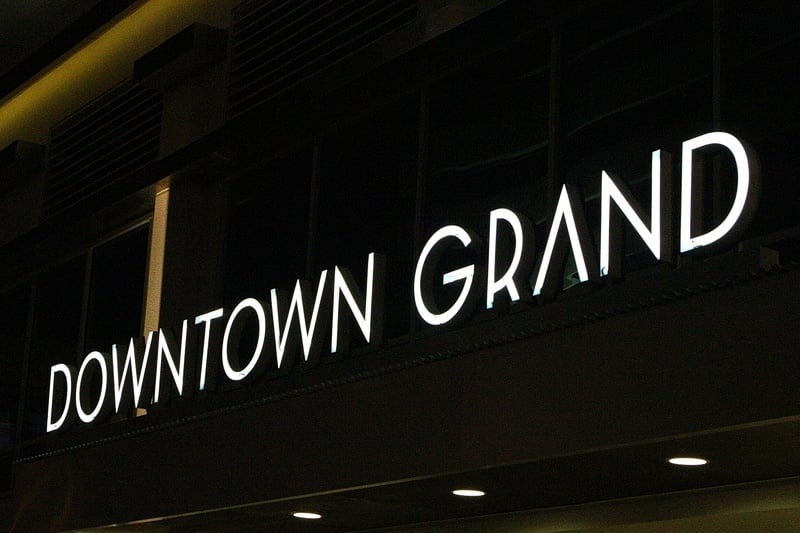 4. Downtown Grand's Light Fixtures
There's a lot of new stuff to check out once the joint opens, so let's open those doors, already.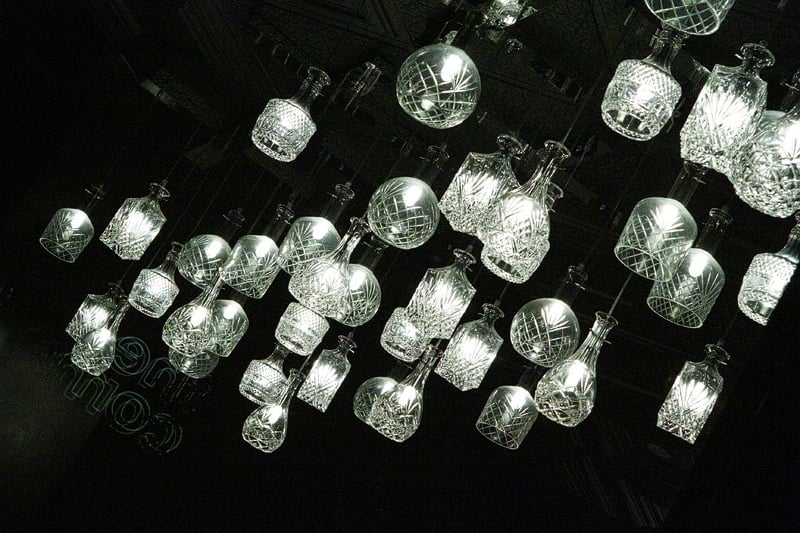 A few feet away is this walk-up window for Ninth Island Shave Ice and Daiquiris. Yes, it's "shave ice," not "shaved." It's a Hawaii thing.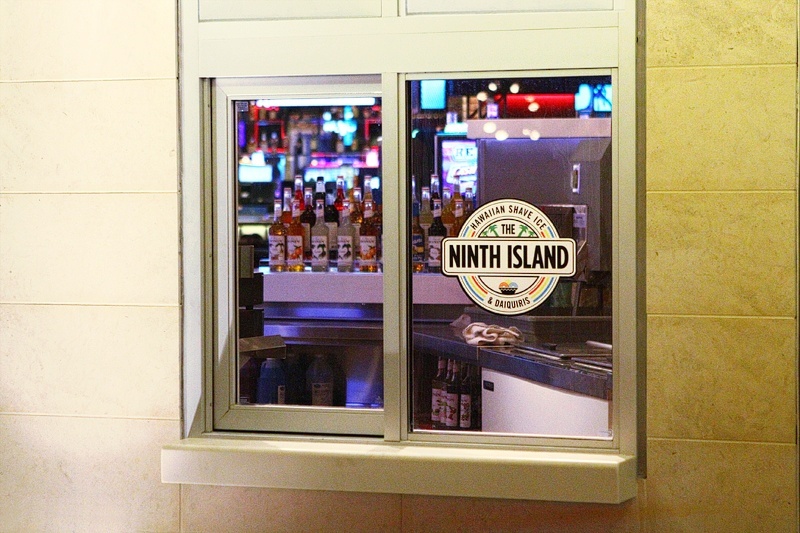 5. Commissary After Dark
There are a lot of new restaurants coming to Downtown Grand, and this appears to be one of them. This was the first time we've seen the sign lit up.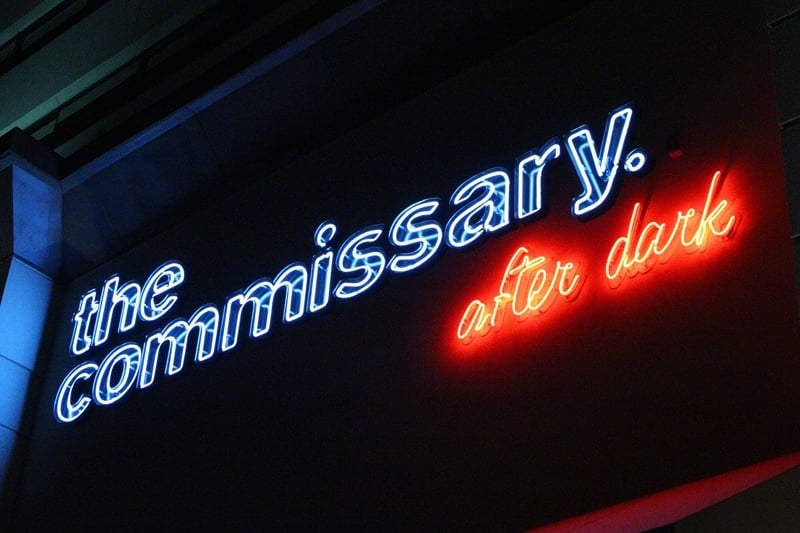 6. Pizza Rock
Sure, there are lots of pizza places in Las Vegas, but not a lot are remarkable. Pizza Rock is promising to change all that, including pizzas baked in ovens imported from Italy.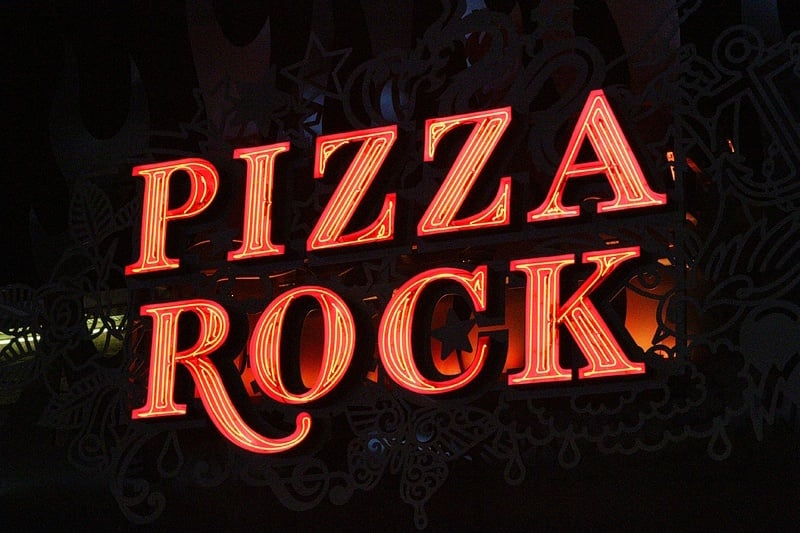 We got out our long lens to get a sneak preview of one of the Italian ovens in question.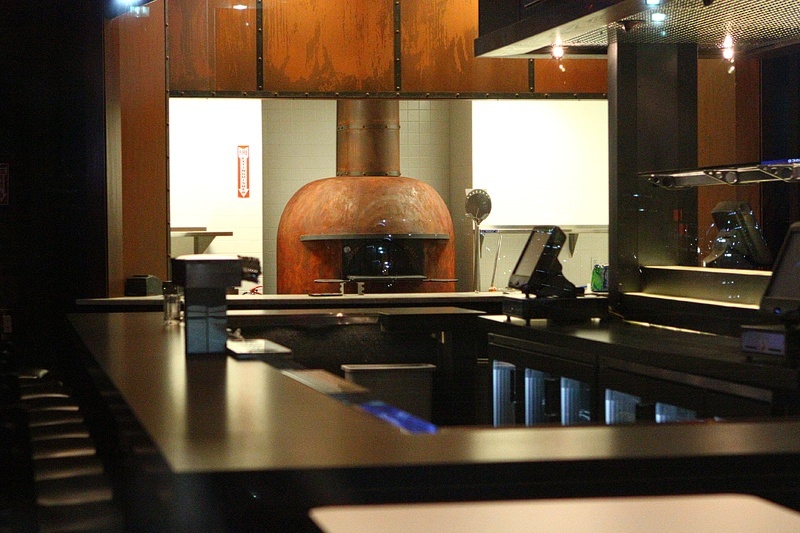 7. Pizza Rock's Take-Out Sign
This is easily one of our favorite shiny new things downtown, or anywhere in Las Vegas for that matter. Pizza Rock's take-out sign just screams Las Vegas.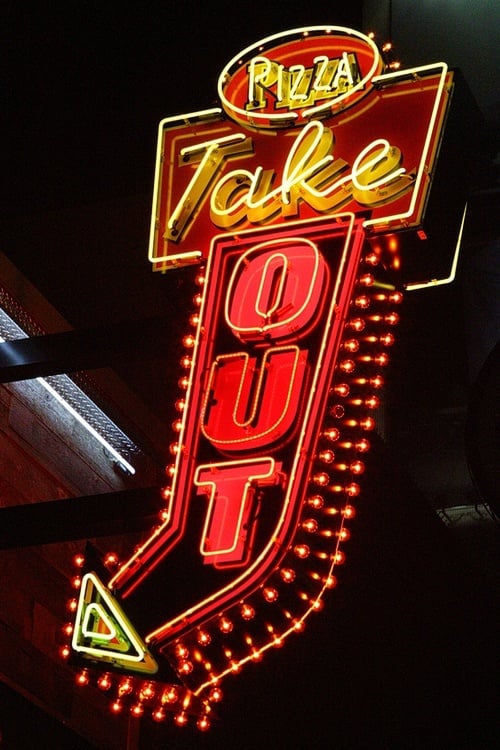 8. Sign for the New Mob Bar
The popular Mob Bar is moving down the block soon, and while we're not entirely sure how to feel about that, we're taking a wait-and-see approach.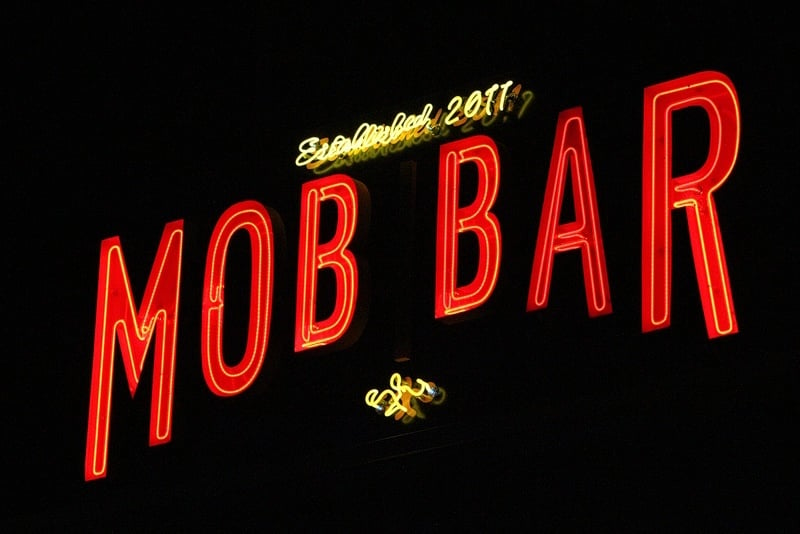 We got a shot inside the new Mob Bar, but couldn't get a good feel for the new location, other than noticing there are pianos. We're hoping they're temporary, because when we see pianos, we fear the possibility of them dueling, at which point we'll probably never set foot in the place. We hear some people like dueling pianos, but we are not those people.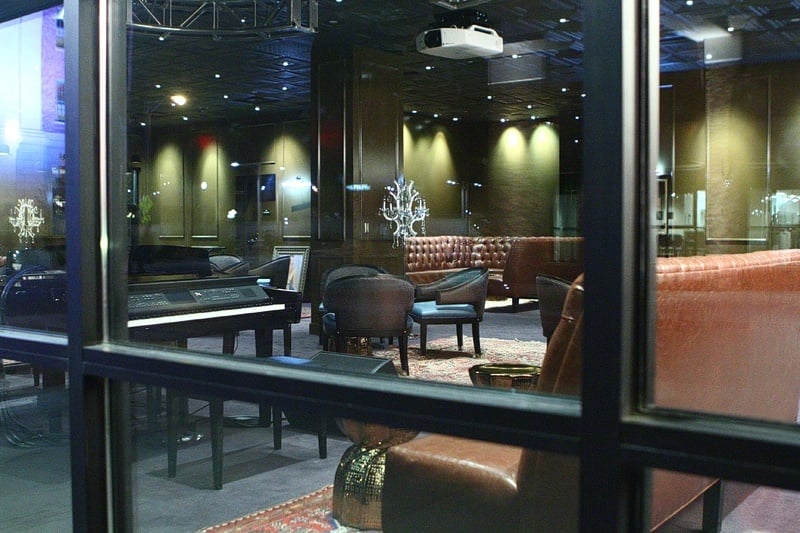 There are clearly a lot of shiny new things downtown, and that's just within one block!
Stay tuned for more updates from this blossoming section of downtown Las Vegas.