Edge Steakhouse at Westgate Delivers the Quintessential Las Vegas Steakhouse Experience
Las Vegas has some of the best steakhouses in the world, so it must be daunting opening a new one on the Las Vegas Strip.
Edge Steakhouse has managed to fly mostly under the radar since it opened mid-2015, but delivers everything you'd expect from a classic Las Vegas steakhouse.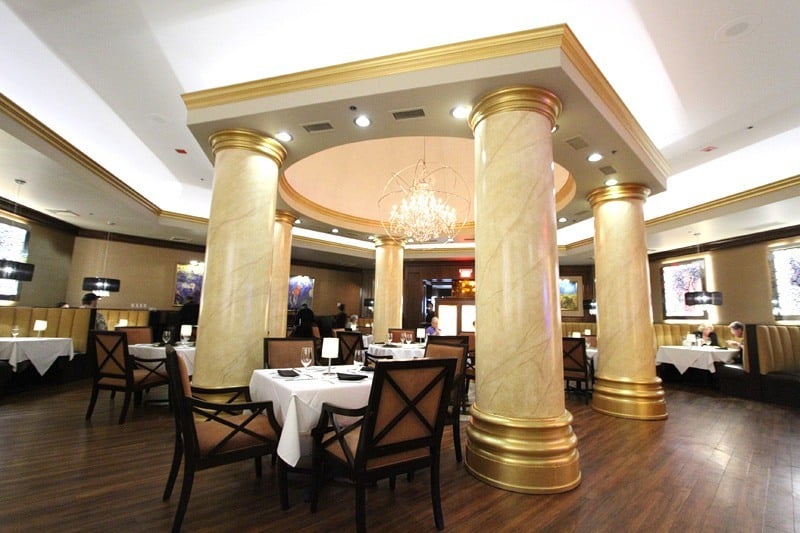 The interior of Edge Steakhouse will be familiar to those who visited its previous incarnation, Burger Bistro. Burger Bistro closed around the same time as its adjoining restaurant, TJ's Steakhouse. TJ's Steakhouse was replaced by an Italian restaurant, Fresco Italiano.
There will be a quiz.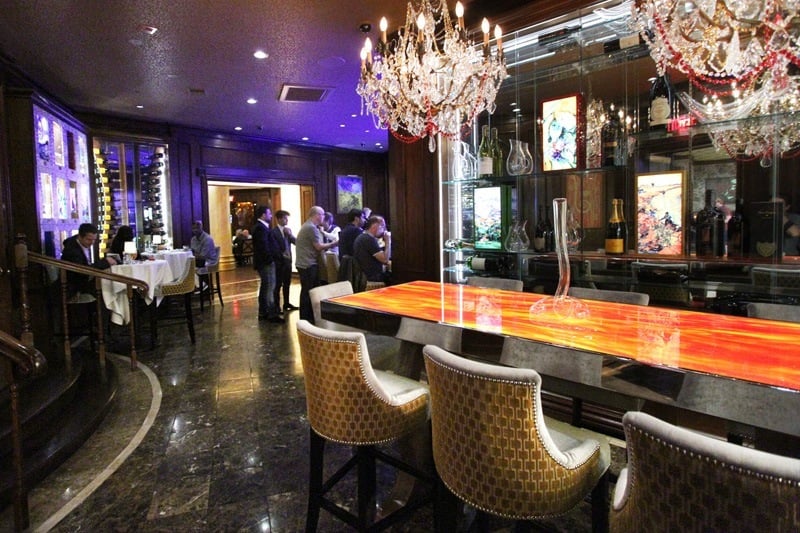 Edge Steakhouse at Westgate Las Vegas is a the sister restaurant to the original of the same name at Westgate Park City in Utah.
The Vegas outpost does a great job of providing a mix of familiar, traditional offerings along with more surprising fare.
For example, one of our favorite dishes of the evening was the Silk Road Spicy Shrimp ($18) with spicy cream sauce and a sweet chile reduction.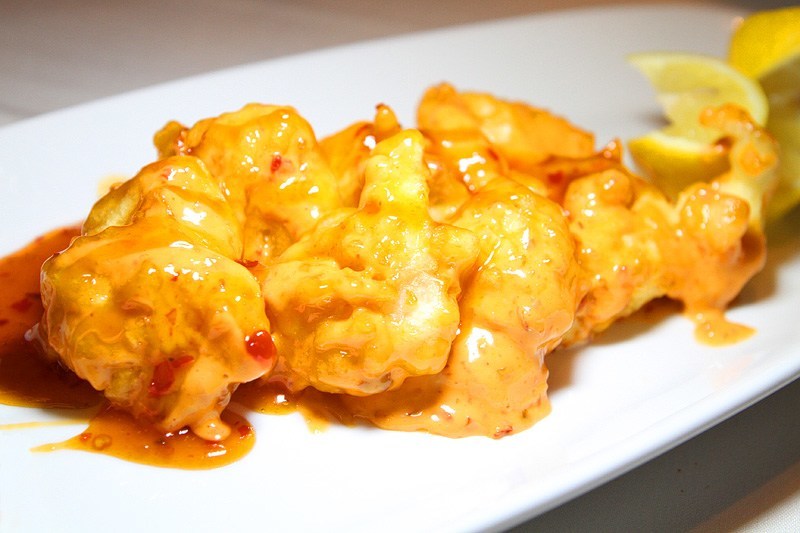 Another killer offering was the chopped salad ($16). It has roughly 20 things in it, all of them fresh and in the perfect proportions, but the killer part was a truffle deviled egg.
If Edge Steakhouse sold plates of a dozen truffle deviled eggs, there would be a line out the door and down the block. Food for thought. Literally.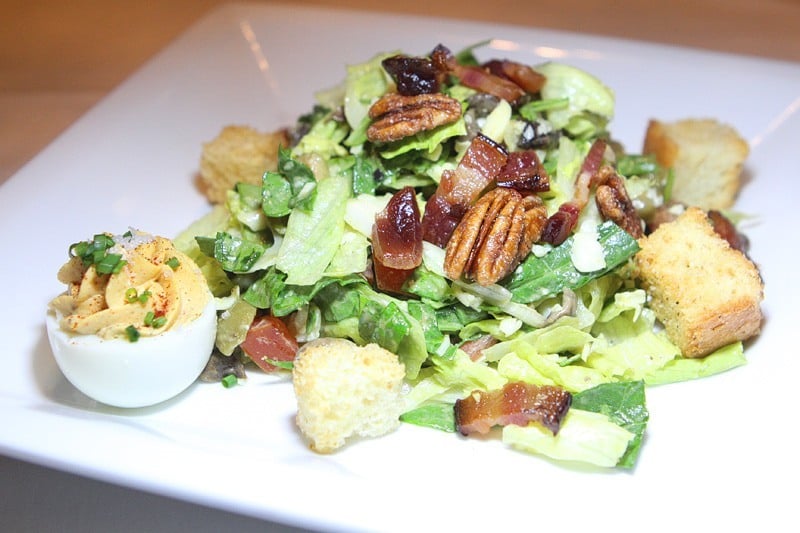 Another must-try is the Crab and Avocado Salad ($18). It has apples, Fresno chilis and Green Goddess dressing.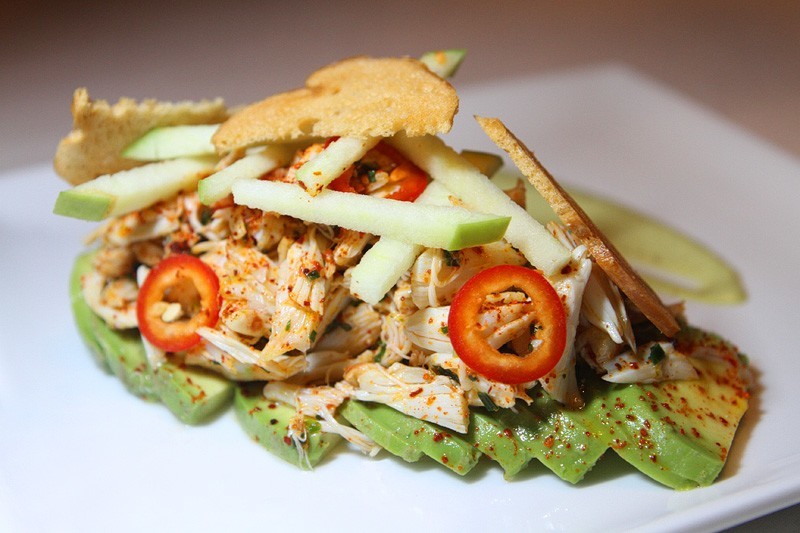 This seems a good juncture to dive headlong into the specialty cocktails! As if there's ever a bad time to dive headlong into a cocktail. Do you know this blog at all?
You can't go wrong with Edge's Last Dame Standing cocktail ($16), with muddled strawberries, Gray Goose vodka and fresh-squeezed lemon juice.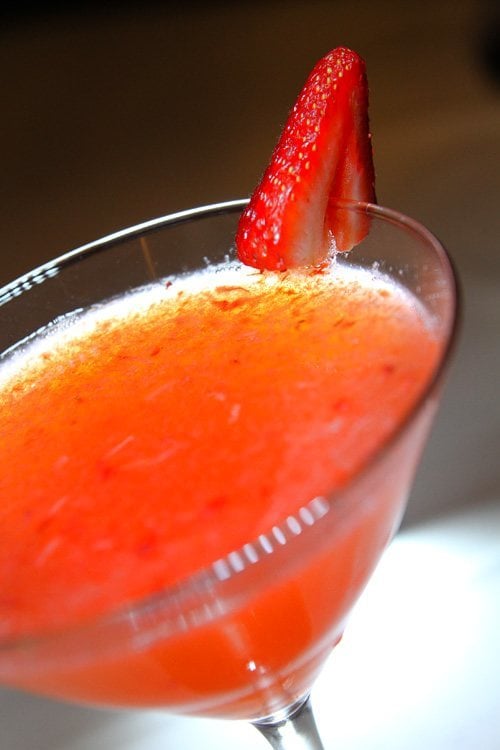 If you're a Vegas steakhouse, you'd better do a solid filet mignon, and Edge doesn't disappoint.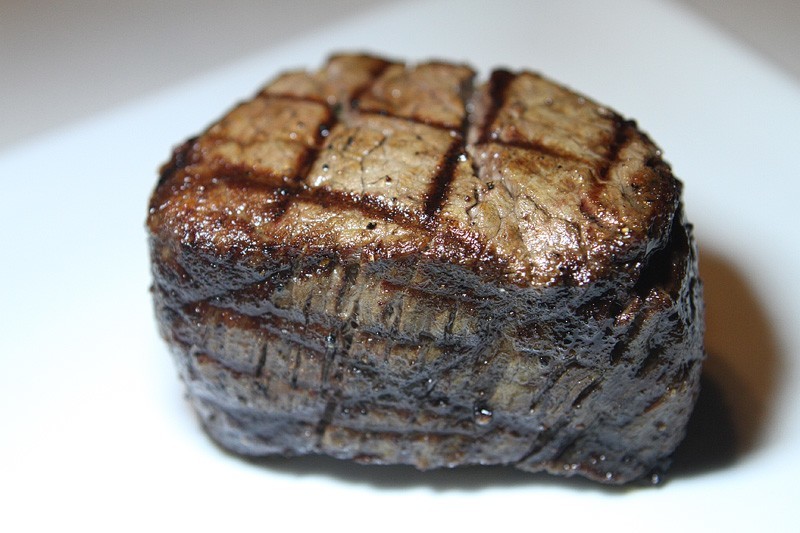 Also on the menu is Wagyu beef and Japanese A5 Wagyu, a distinction lost on us as we are not even remotely a food critic.
Japanese A5 Wagyu will run you $95 for six ounces (or $50 for three ounces), but it's very popular with foodies, so just splurge and remember you're in Las Vegas.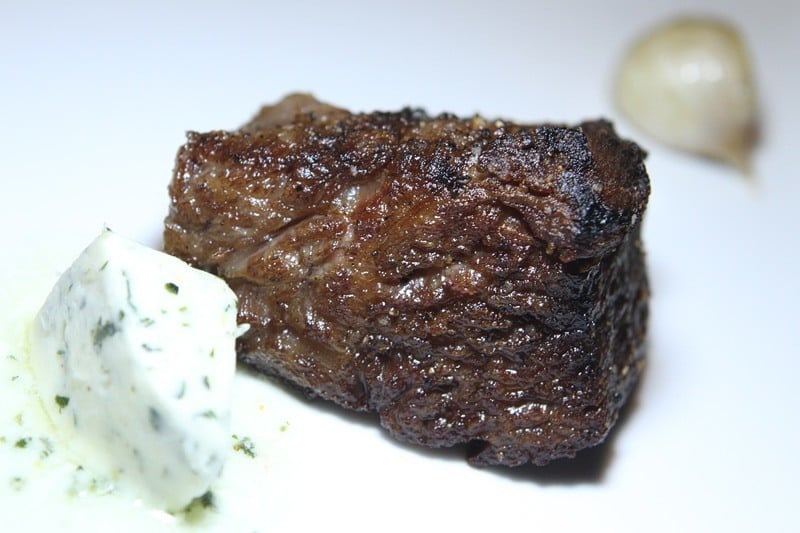 Edge has a bounty of sides, including our favorite, the Truffle Mac & Cheese ($12).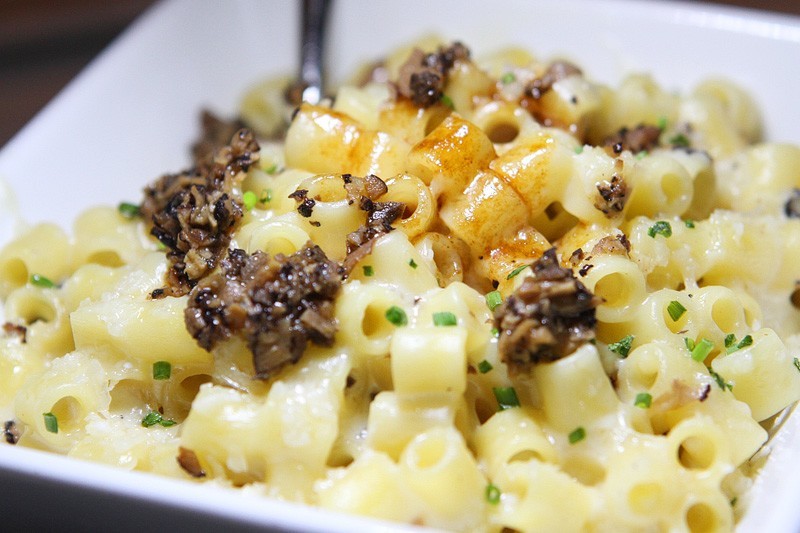 Edge Steakhouse rises to the occasion with an excellent Scottish Salmon ($30), with roasted fingerling potatoes, broccolini and tangerine gastrique. Bonus: Any of those things would make for an excellent band name.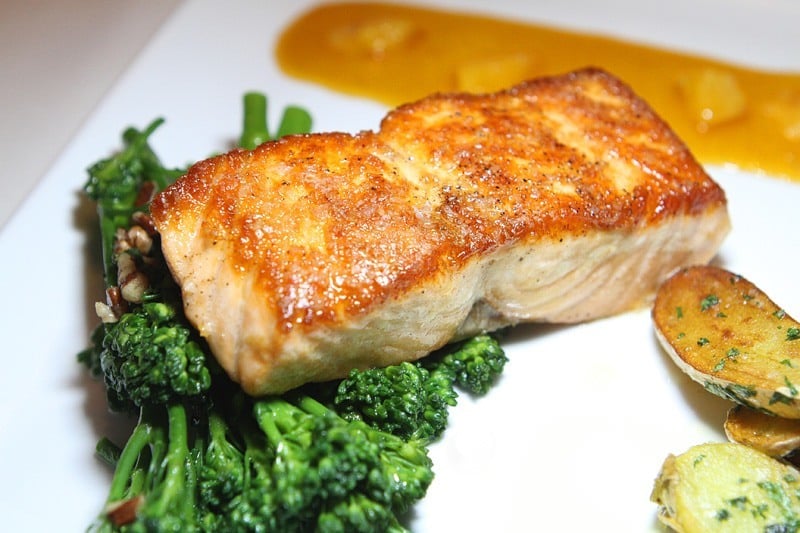 Just in case your panties still require dropping, we'd highly recommend the Blueberry Thyme Lemonade ($16). It has Tito's vodka, Limoncello (an Italian lemon liqueur), muddled blueberries and thyme.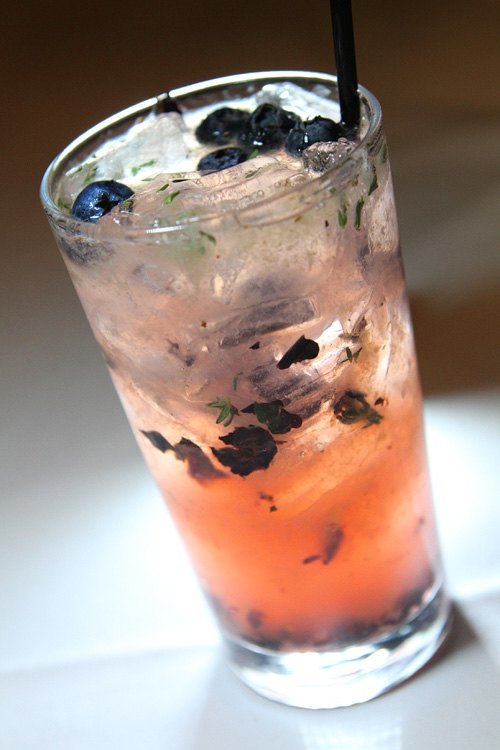 See the full Edge Steakhouse menu at the restaurant's official site.
For dessert, the crème brûlée is as good as you'd expect from a Las Vegas steakhouse. Edge advertises its desserts at "micro-desserts," but they weren't very micro, thankfully.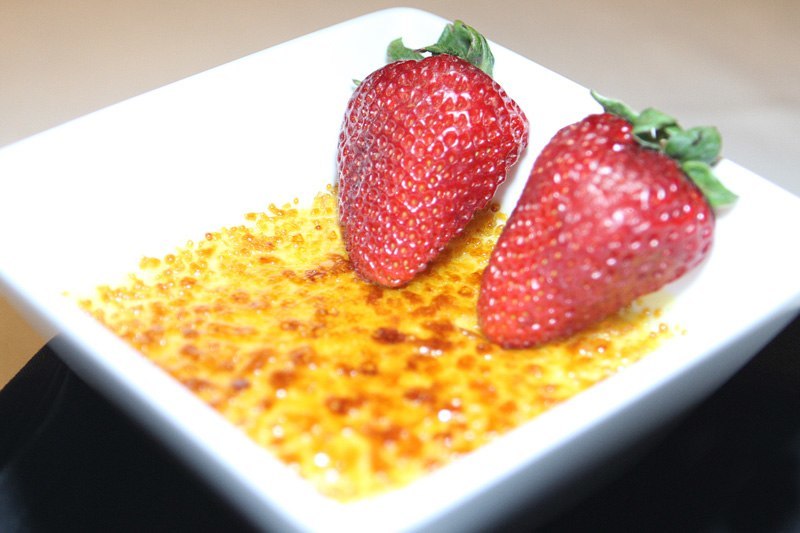 Edge Steakhouse hits all the right notes, especially if you consider the fact it doesn't have to be as good as it is. Seriously. Westgate caters to lots of convention-goers, and they're going to eat at Edge Steakhouse no matter what. Captive audience.
Edge Steakhouse goes the extra mile and can count itself among the steakhouses that have made Las Vegas such a Meat Mecca. A phrase we should probably trademark, but we'd rather not cause an international incident.
Thanks to the folks at Edge Steakhouse for hosting our visit, and if you've tried it, we'd love to hear what you think.
Edge Steakhouse at Westgate Las Vegas