Downtown's Donut Bar Closes Amidst Dumbassery
A longtime downtown fixture, Donut Bar, has closed after seven years of operation.
We always liked the place, always said nice things and would've been sad to see it go, but they blocked us on Twitter after we shared news of the closure, so we're finding it hard to muster the strength to give a crap.
Those Homer doughnuts, though.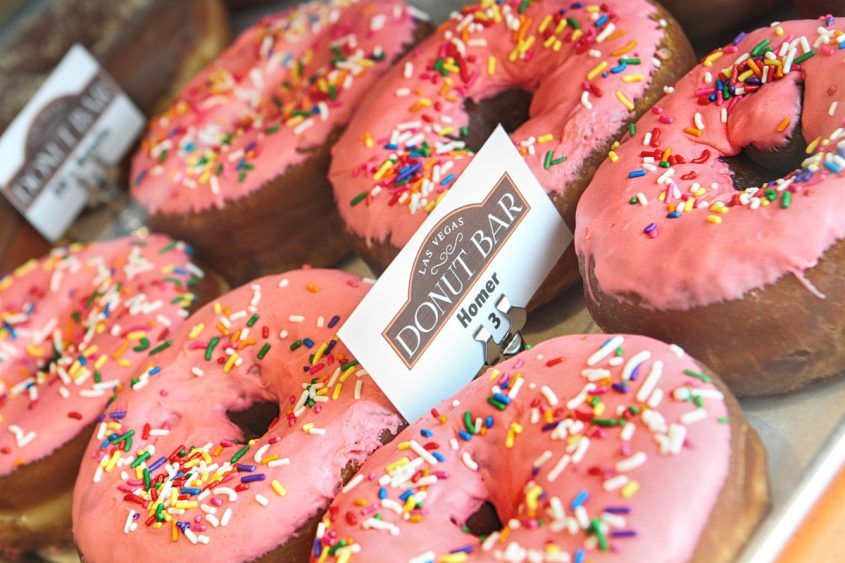 Donut Bar closed a couple of days ago, but we had to wait until Nation Doughnut Day (the first Friday in June) to pass along the news.
Donut Bar's team posted this on Instagram, where we aren't blocked yet, but give it a minute, "As of today, our journey has sadly come to an end here at Donut Bar Las Vegas. We have had a wonderful seven years with you all! We appreciate you starting your mornings with us. We will keep you all posted on what's next in the future. Thank you to all our supporters, staff, family and friends!"
It seems there's already another doughnut shop in the works for the space. Donut Bar shared in its post, "Please support our friends Carl's Donuts as they will be taking over." Prior to Donut Bar, the shop was O Doughnuts. Donut Bar opened in 2016.
Setting our personal butt-hurt (sorry, indignation) aside for 15 seconds, the doughnuts were awesome, and we loved the marketing hook that Donut Bar "sold out" every day. How do we know this? The shop would write "Sold Out" on its windows every day.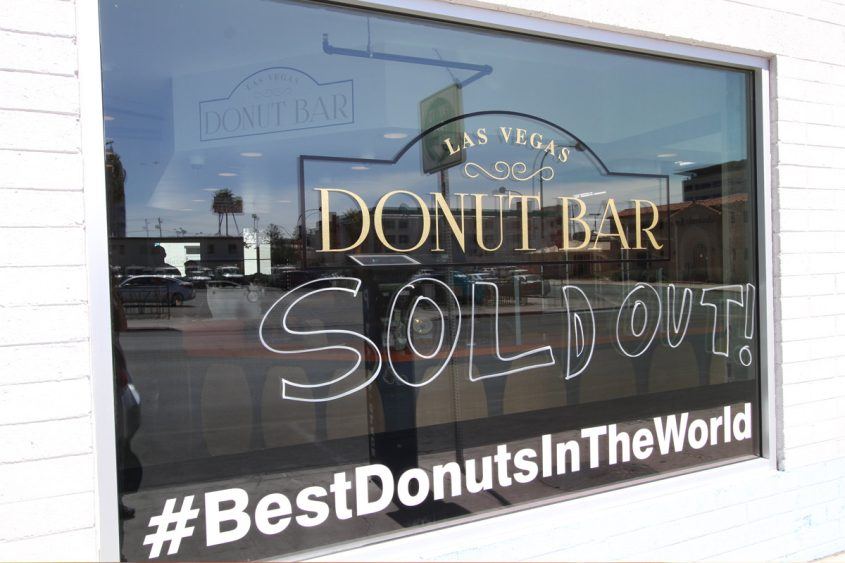 The closure of Donut Bar comes on the heels of another downtown restaurant closing, Smashing Pig. There have been questions about whether these closures have anything to do with fallout of Tony Hsieh's passing. While Hsieh was involved wish Smashed Pig, he was not involved with Donut Bar, so unrelated.
Donut Bar was a charming part of downtown's "restaurant row," a stretch that includes The Parlour (previously 14 different Mexican restaurants), Carson Kitchen, VegeNation, 7th & Carson and others.

As for Carl's, they've been in Las Vegas for 20 years or so. There's a chance you've had doughnuts from Carl's Donuts if you've ever had one at a convenience store in Las Vegas, as the company has supplied pastries to dozens of such stores for decades.
Update (6/3/23): We heard from Chef Jeff Thomas. He and his brother, Joe, co-owned Donut Bar, and explained the closure and sale to Carl's Donuts was largely the result of Jeff Thomas' recent marriage and relocation to San Diego. The chef says, "I came back a few times a month to help out and give him [Joe] some time off, but it was still hard to manage with me gone most of the time." Thomas also explained they use a third party social media manager, so it's unclear why we were blocked. Not that everything has to be about us, of course.