Downtown Las Vegas Gateway Arch is Officially Lit
Like just about everything else in Vegas, downtown's new archway is lit.
And possibly fleek.
The arch went live a couple of weeks ago, officially, but some glitches with the lights lingered.
YESCO, the sign company in charge of installing and maintaining this striking erection, has resolved those issues, so the arch is fully operational.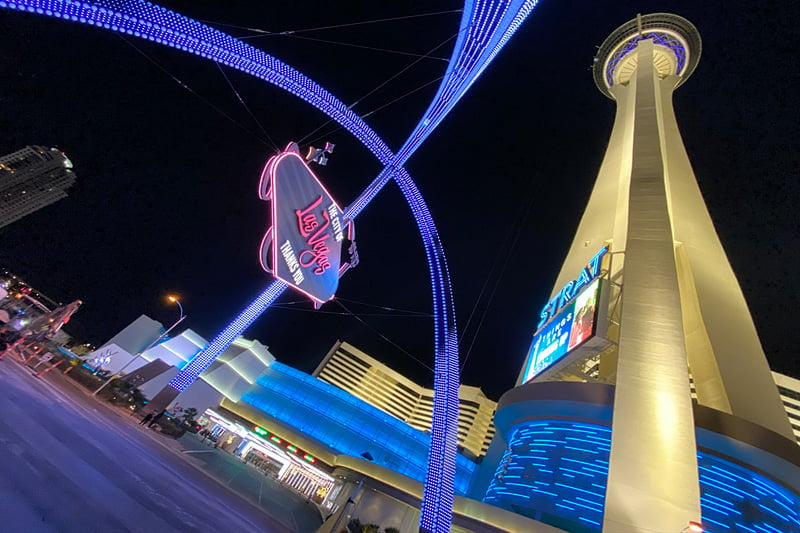 The archway made its debut with little fanfare, no doubt because it was expensive ($6.5 million) and people can't seem to shut their yappers with misguided concerns it's not a great time to spend that kind of money on bling when so many in Las Vegas are experiencing financial challenges due to the pandemic.
Oy, with the whining and naysaying.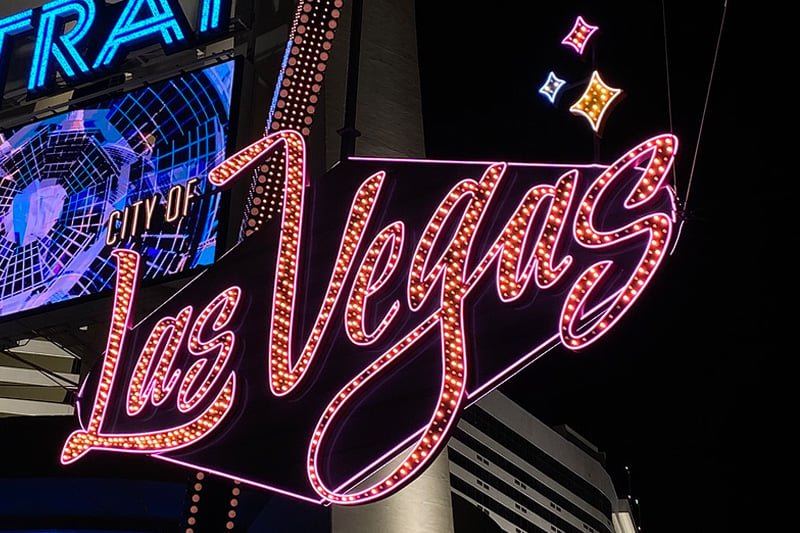 The archway is marketing. Marketing increases business. Increased business generates jobs and prosperity. Prosperity is a good thing.
Conclusion: The arch deserves more fanfare.
Setting aside the vocal minority that tries to ruin everything, the welcome arch is a beauty and has turned out to have a lot more eye candy than originally anticipated.
The renderings just didn't do it justice. Which is why Al Gore invented the Internet and why porn invented video for the Internet.
Here's a look at the new welcome arch in downtown Las Vegas.
While there was no ribbon-cutting or official gathering to launch the arch, it's already drawing visitors, many of whom do not appear to understand that standing in the middle of a major thoroughfare for a photo isn't going to get them an invitation to join MENSA anytime soon.
The archway sits at the foot of The Strat casino. Cars actually drive through the legs of the arch to enter Strat's port cochere.
The Strat needs to send a thank-you note to the City of Las Vegas every day, as the eye-catching new addition is going to draw many more gazes toward its front door.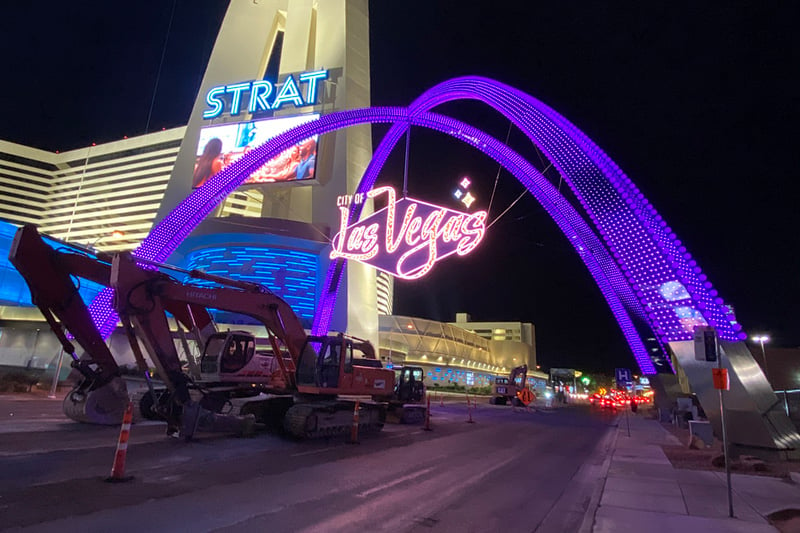 Fun facts: The arch is illuminated by 13,016 individually programmable LEDs and draws 61,000 watts of power. A hair dryer on high heat uses about 1,500.
At a time when there's been a lot of gloom in Las Vegas, the downtown welcome archway is a refreshing blast of radiance that couldn't have come at a better time.
Las Vegas has always been about glitz, and the arch perfectly straddles the line between the glamorous and garish.
The downtown gateway arch is just what Las Vegas needs as it strives to recapture its sparkle.