Confirmed: Most Las Vegas Restaurants Too Loud to Hold a Conversation
One of our biggest Las Vegas pet peeves is deafeningly loud restaurants.
A new survey confirms what we've been kvetching about: Many Las Vegas restaurants are not only too loud to hold a conversation, they're dangerous to the hearing health of guests.
Data collected by the SoundPrint app shows "25% of Las Vegas restaurants, during peak times, have noise conditions that can endanger the hearing health of patrons and employees."
Just 33% of Las Vegas restaurants are quiet enough to hold a simple conversation.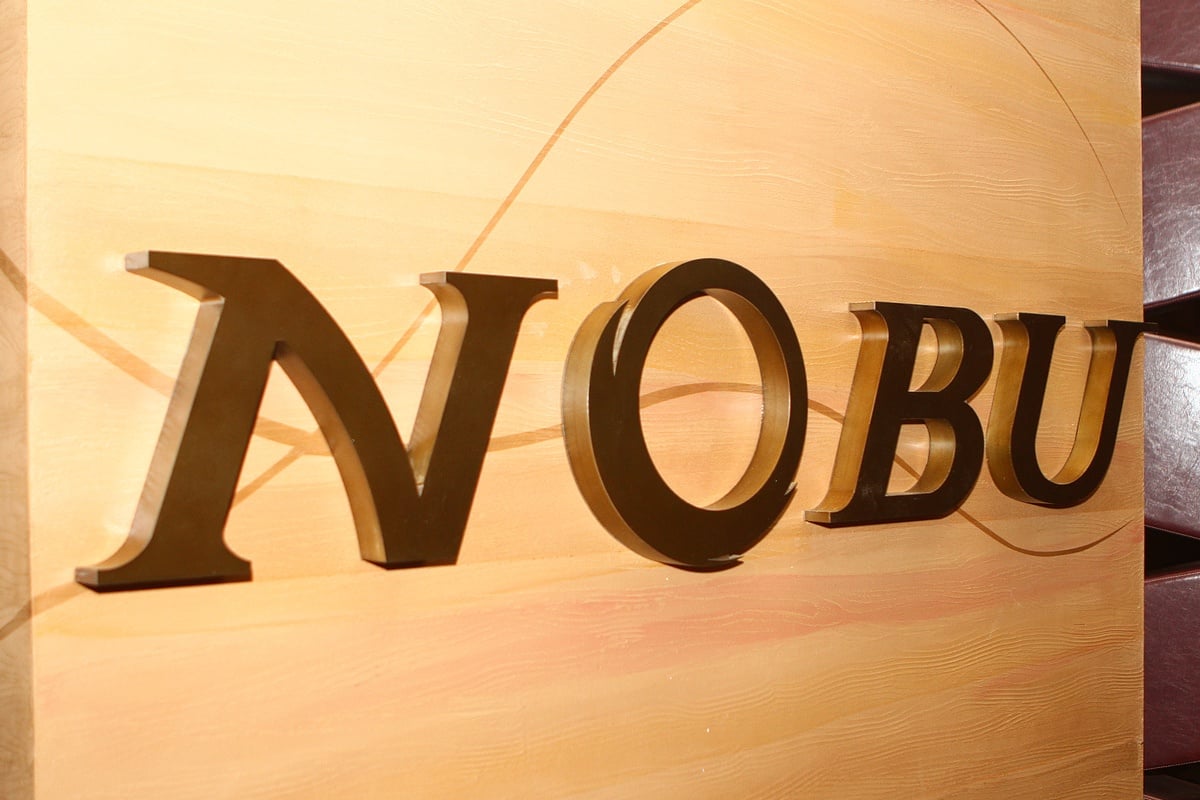 Part of the frustration about loud restaurants comes from the fact they're often intentionally loud. Restaurant design has changed over time, and many no longer have curtains, upholstery or carpets, all of which absorb sound.
A story in The Atlantic sums up the dilemma nicely: "The result is a loud space that renders speech unintelligible. Now that it's so commonplace, the din of a loud restaurant is unavoidable. That's bad for your health, and worse for the staff who works there. But it also degrades the thing that eating out is meant to culture: a shared social experience that rejuvenates, rather than harms, its participants."
If you follow this blog, you know even a great Las Vegas restaurant can be added to our "no-go" list based upon volume levels. If you have to scream at your dinner companions, that's not an experience we want to endure again.
Looking at you, Delilah at Wynn and STK at Cosmo.
"Endure" is the operative word at Esther's Kitchen, too. The food has to be extraordinary for us to voluntary visit a painfully loud restaurant. Esther's qualifies.
But back to the data from SoundPrint.
SoundPrint did an analysis of 800 submissions collected from app users. The company, along with Whisper hearing aids, created a "Quiet List," showcasing several popular restaurants with reasonable sound levels.
The "Quiet List" included Joel Robuchon at MGM Grand (63 decibels), Le Cirque at Bellagio (65 decibels), One Steakhouse at Virgin (68 decibels) and Jardin at Wynn (70 decibels).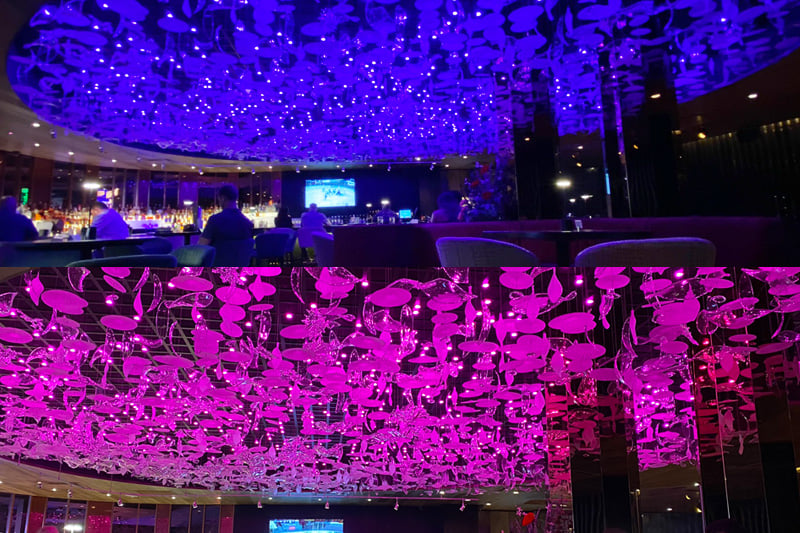 As a basis of comparison, 70 decibels is about the level of freeway noise, an alarm clock and a sewing machine, according to The Atlantic.
Other quiet restaurants include: Binion's Steakhouse, Hugo's Cellar at Four Queens, Wing Lei at Wynn, Jardin at Wynn, Picasso at Bellagio and Top of the World at Strat.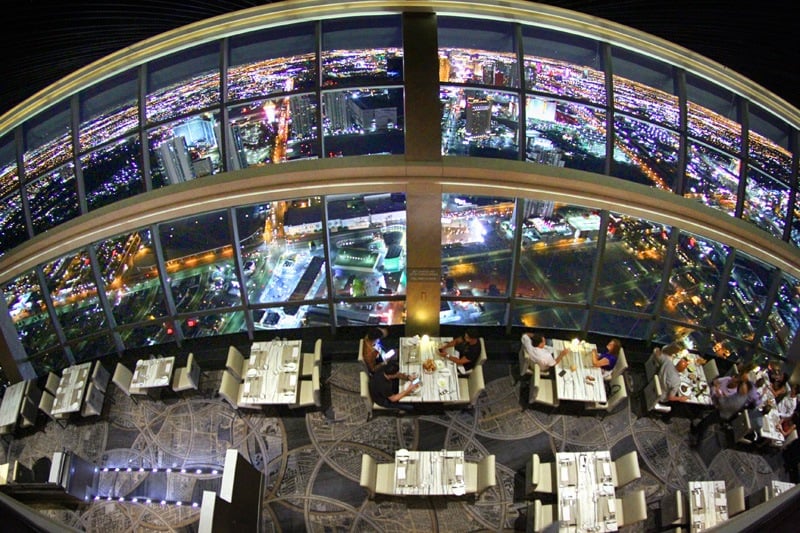 Which naturally leads to the question of which Las Vegas restaurants are the loudest.
According to SoundPrint's app, some of the loudest restaurants in Las Vegas include: Sushisamba at Venetian (84 decibels), Gordon Ramsay Burger at Planet Hollywood (85 decibels), Ri Ra at Mandalay Place (89 decibels), Nomad at Park MGM (91 decibels) and Nobu at Caesars Palace (93 decibels) are all are too loud to have conversations.
It's worth noting noise over 85 decibels for extended periods can cause permanent hearing loss.
Other excruciatingly loud Las Vegas restaurants include Fogo de Chao (83 decibels), Yardbird at Venetian (84 decibels), El Dorado Cantina (85 decibels), Carson Kitchen (86 decibels), Nacho Daddy (87 decibels), Catch at Aria (88 decibels), é By Jose Andres at Cosmo (88 decibels) and Hofbrauhaus (88 decibels). The list goes on and on.
There are some great restaurants in that mix. It's just helpful to know what you're in for when you dine there.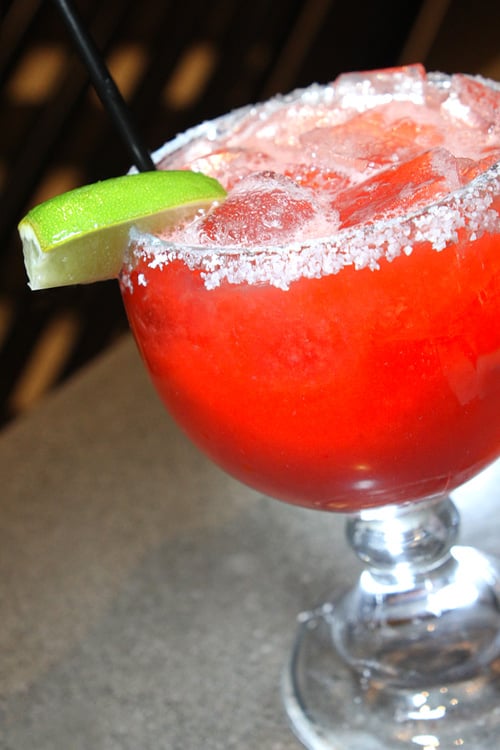 Such data should be taken with a grain of salt, of course.
As we explored the SoundPrint app, it was pretty clear many Las Vegas restaurants haven't been tested yet, and others on the "Quiet List" were only tested once. That leaves a lot of room for squishy results.
According to the app, Joel Robuchon (62 decibels) is quieter than Wendy's (64 decibels). Golden Steer (64 decibels) is quieter than El Pollo Loco (65 decibels).
Squishy results or not, we can confirm some of the "very loud" restaurants in the app are, indeed, too flipping loud.
Granted, Vegas is a party destination. Noise often equates to "energy," and loudness (especially music) is important to create a vibe in restaurants.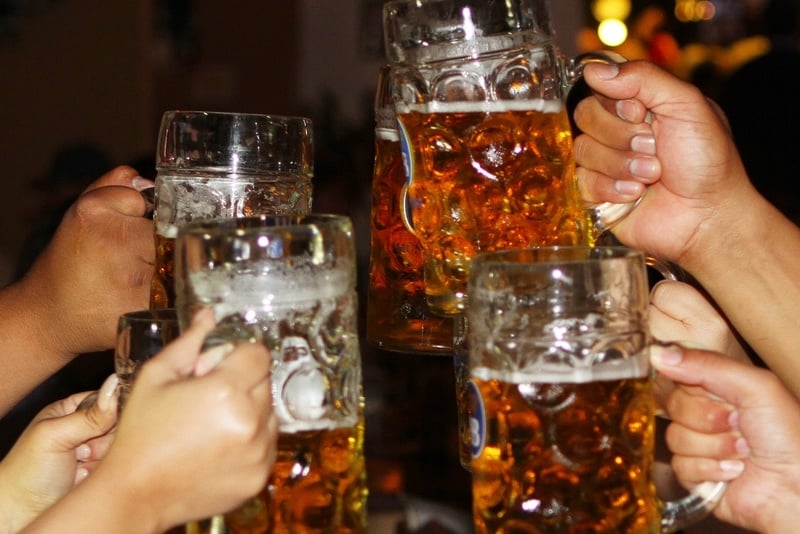 On average, Las Vegas restaurants are 77 decibels, or too loud for conversation. That's not a vibe, that's just annoying.
The overall breakdown for Las Vegas restaurants: 9% are "quiet," 24% are "moderate," 41% are "loud" and 25% are "very loud."
Check out the full list of Las Vegas restaurants and their decibel levels on the official SoundPrint site.
Thankfully, if loud restaurants aren't for you, there are lots of other options. Las Vegas has something for everyone.
We're glad to have found the SoundPrint app, as we anticipate using it to make the case places like Fremont Street Experience are often dangerously loud and it's eroding the visitor experience. Ditto those pickle tub drummers.
Stay tuned.