Chica at Venetian Serves Up Latin Flavors With Feminine Flair
We finally got around to checking out Chica restaurant at Venetian, and this under-appreciated dining destination is as appealing to the palate as it is pleasing to the eyes.
Yes, Chica opened in May 2017, but we are very busy and important.
Let's take a gander at this seductive eatery, assuming people still take ganders. We, for one, have never seen anyone leave a gander, but we don't get out all that much.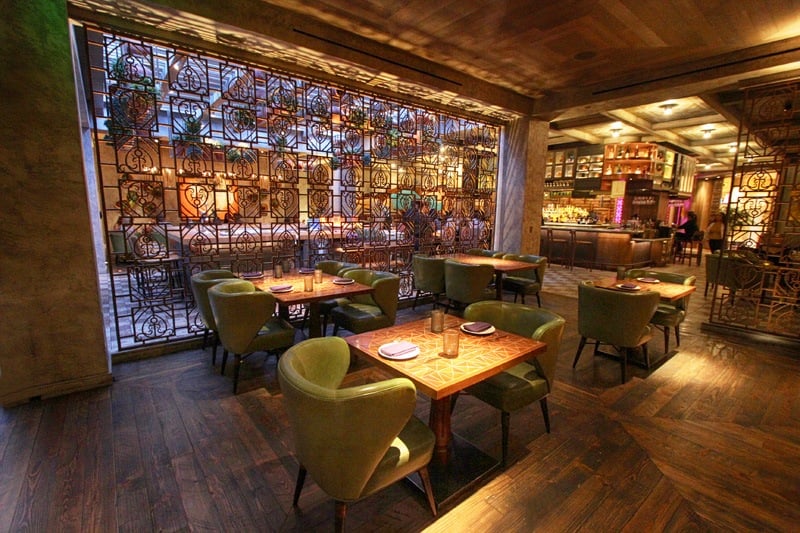 The chef behind Chica is Lorena Garcia.
Garcia is known for competing on "Top Chef Masters," a series whose entire purpose is pretty much to make those of us who are clueless in the kitchen feel even more clueless. It's believed Lorena Garcia is the first Latin-American woman to open a restaurant on the Las Vegas Strip, as hard as that is to believe.
Garcia, born and raised in Venezuela, is not only a chef, but a cookbook author and cookware designer. She also designed us some scrumptious food.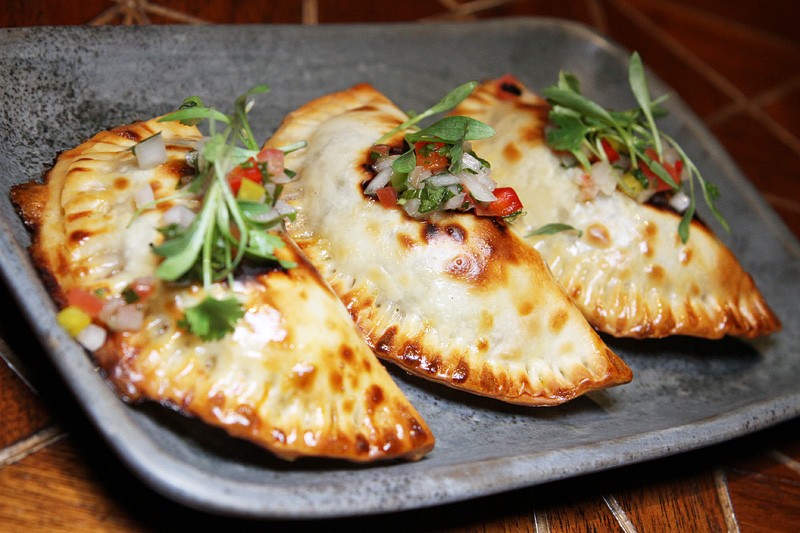 You know the food is good at Chica because we did brunch, and we are not a brunch person.
You also know the food is good if we voluntarily tried the grilled Peruvian octopus. If you're into food with suction cups, you should try it, too.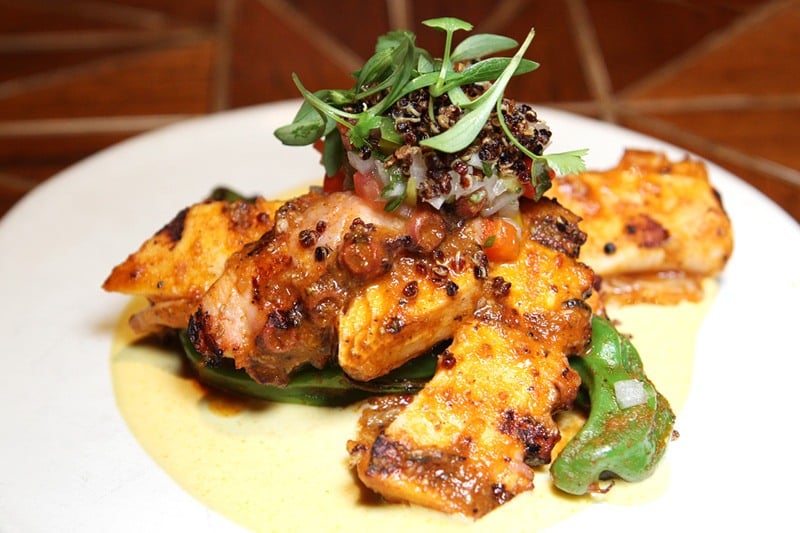 The Dulce De Leche French Toast (translation: milk of the dulce) was great, although next time we'd get the macerated berries on the side as it overwhelmed our favorite part, the bread. It's not called Macerated Berries Toast, after all.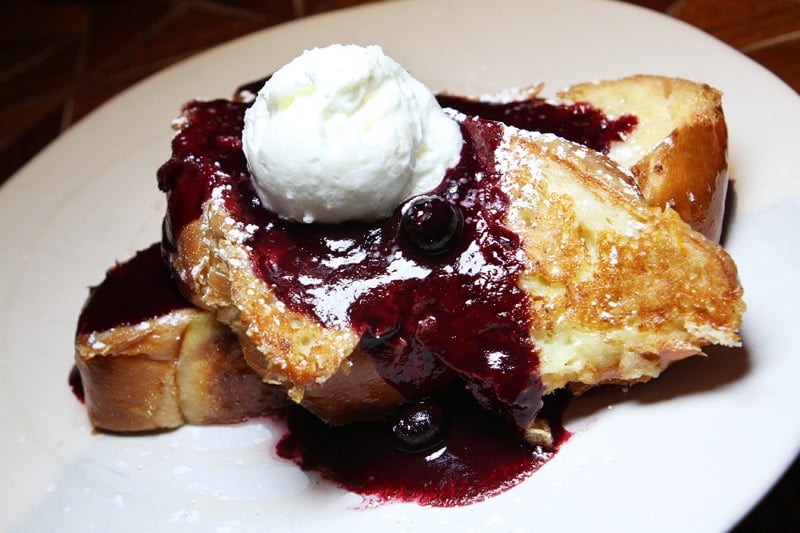 Chica says of itself, the restaurant gives guests "the opportunity to explore the flavors of Latin American cuisine as one culture, with influences from Venezuela, Peru, Brazil, Mexico, and Argentina, among many more."
This food gets around. All due respect.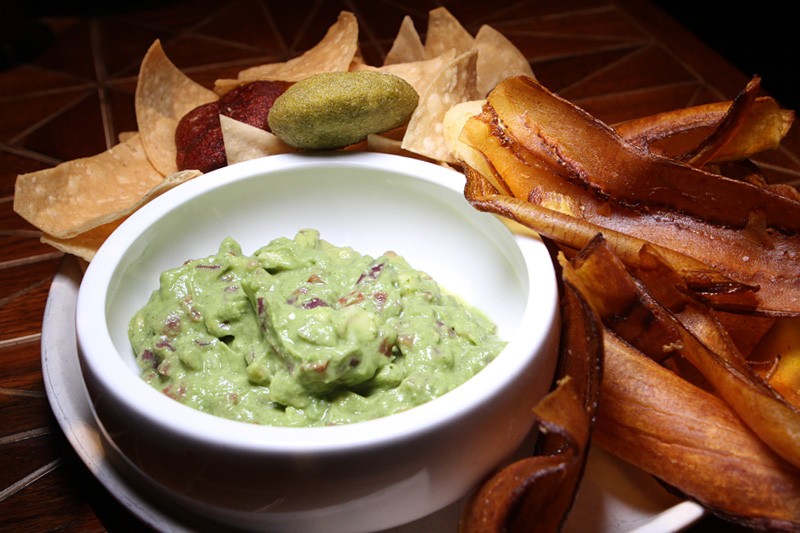 The interior of Chica matches the appeal of the cuisine, and has an irresistible interior design with lots of Latin American flair like ironwork and large pieces of art reflecting the restaurant's feminine theme.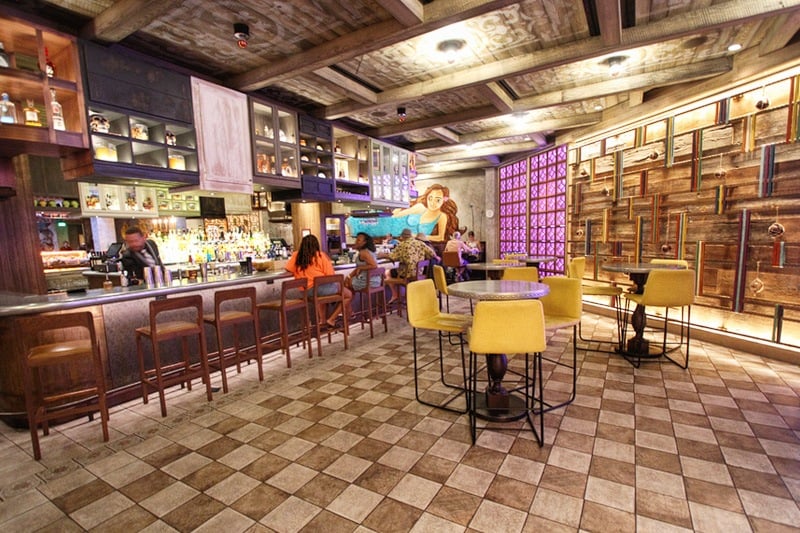 The beverages are in plentiful supply as well. We even tried the Some Like It Hot, despite it having zero Captain Morgan. The Some Like It Hot is a margarita with a twist, featuring Dos Armadillos Reposado tequila, lime juice, papaya jam and Scotch bonnet peppers.
Chica also makes some mean Bloody Marys and an excellent margarita. We know how you are.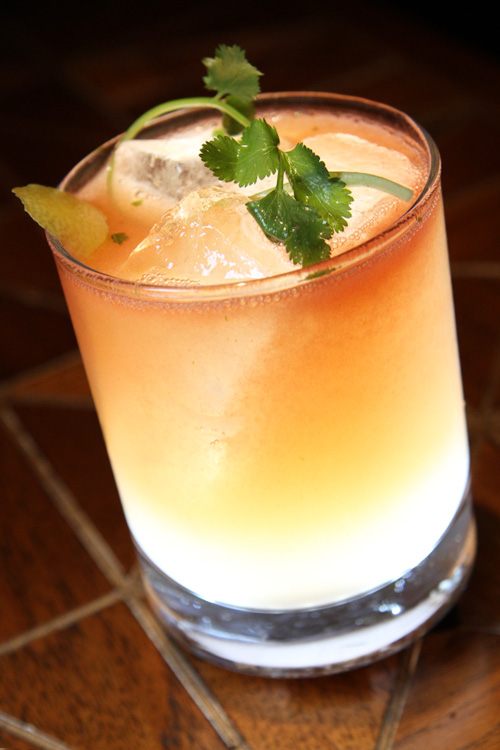 You may also want to try the mimosa deal⁠—bottomless champagne with a choice of fresh-squeezed juices like orange, guava, grapefruit and pomegranate ($25). Technically, they're health drinks. Because juices.
If we remember correctly, which is highly unlikely, Chica is located between The Dorsey Cocktail Bar and Yardbird.

You can check out the various Chica menus on the official site.
Thanks to the team at Chica for hosting a portion of our meal so we could try things we wouldn't normally. Looking at you, Peruvian suction cups.
There are tons of great dining options inside the Venetian, Palazzo and Grand Canal Shoppes, but Chica is definitely a stand-out.