Caesars Palace Swaps Vista Cocktail Lounge for Shadow Bar, Cafe Americano for Central Michel Richard
A couple of things have changed since your last visit to Caesars Palace, and we're on the case.
Shadow Bar at Caesars Palace was always pretty sexy, with near-naked women dancing behind backlit screens.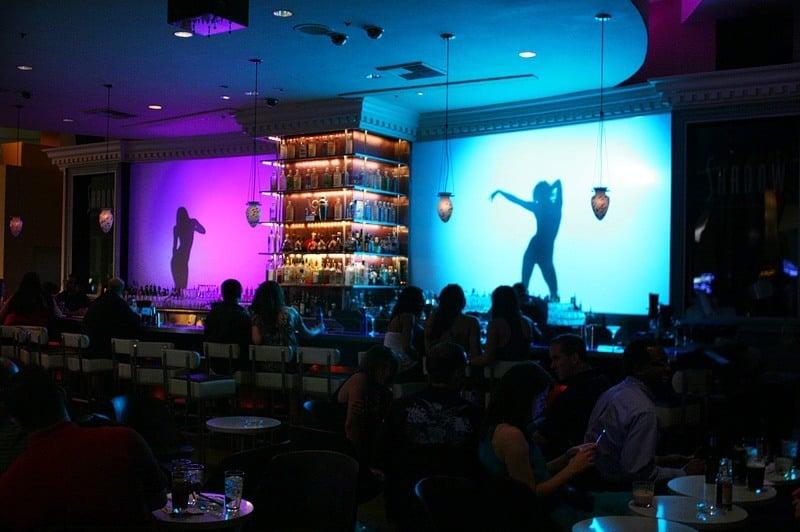 Surprisingly, sexy doesn't always translate to profitable, so the hotel-casino invested some big bucks and hired the team at Hakkasan (they run a nightclub or two here in Vegas, including the new Omnia at Caesars Palace) to operate a new ultra lounge, Vista Cocktail Lounge.
The main difference between a lounge and an ultra lounge is the price of the drinks how uncomfortable you feel wearing a retro Stardust T-shirt. (Hint: We felt uncomfortable.)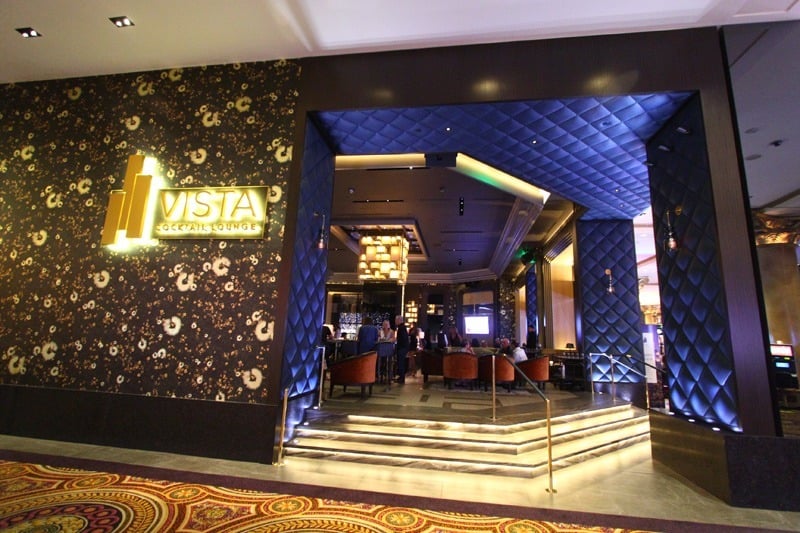 The new lounge is located next to Nobu restaurant and was built at a cost of $1.9 million.
Vista Cocktail Lounge is billed as "interactive," mainly because Omnia called dibs on "immersive" and "game-changing."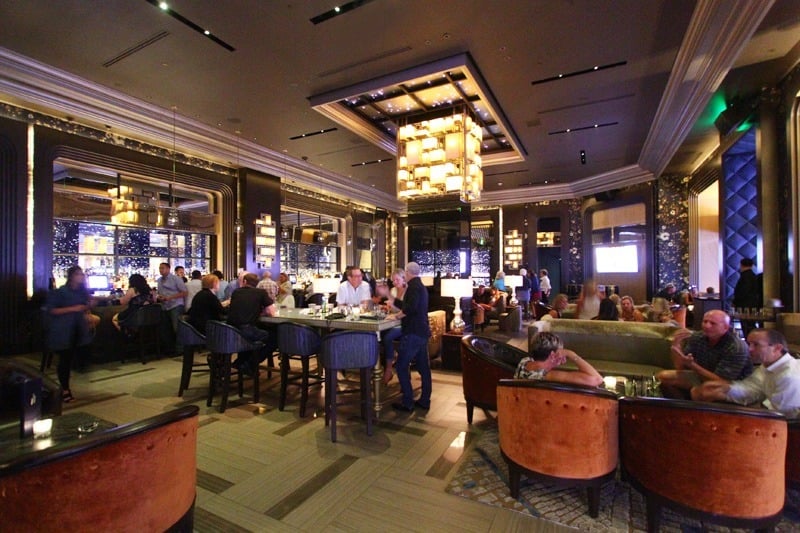 The lounge features LED screens that show different cityscapes as the night goes on.
The cocktails are pricey, in the $18 range (it's The Strip), but the good news it's nothing like a nightclub, and seating is open. There's also no cover to get in.
Vista Cocktail Lounge manages to be inviting and unpretentious. It's open seven days a week, 5:00 p.m. until "late."
Elsewhere at Caesars Palace, a relatively new restaurant has been launched with zero fanfare, Cafe Americano.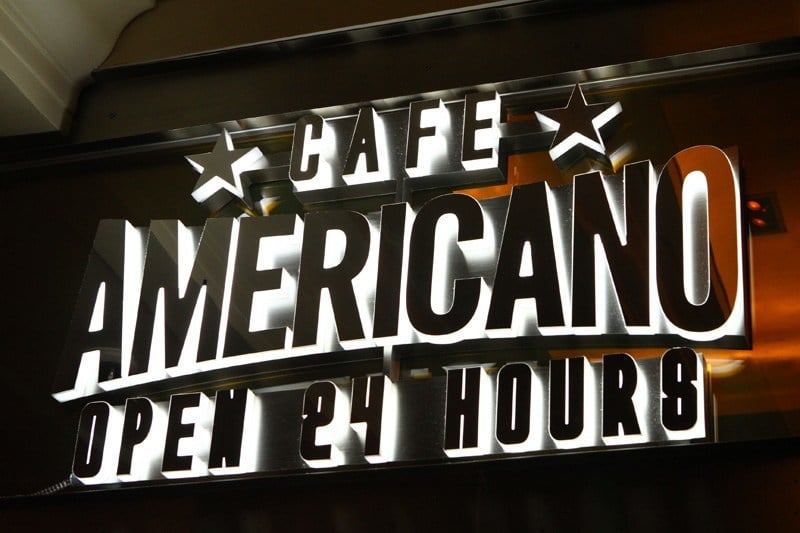 The 24-hour cafe would be fairly unremarkable were it not for the fact it replaces Central Michel Richard, a high-profile restaurant that filed bankruptcy owing creditors a million bucks. It didn't take a genius to see that one coming.
The failure of Central Michel Richard put Caesars Entertainment in a tough spot, as trumpeting a new offering would shine a spotlight on the previous endeavor. So, the restaurant just morphed.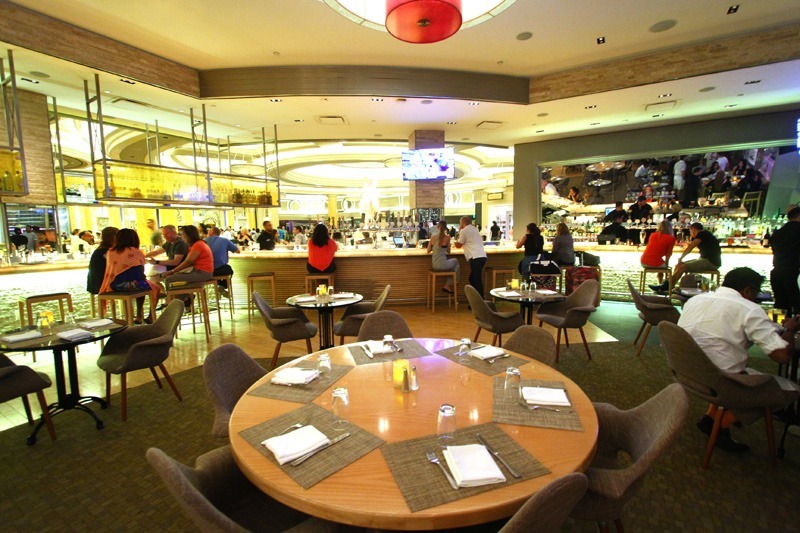 The interior design was barely touched ("value engineering," baby), and plates suspended from the ceiling remain at Cafe Americano.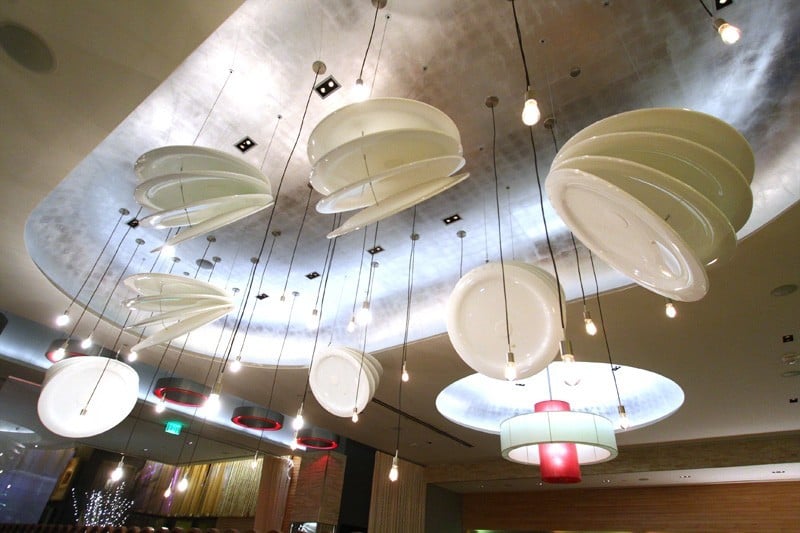 When Central closed, it was rumored Caesars was in talks with Giada De Laurentiis to take over the space. Her Giada restaurant at The Cromwell has been a windfall for Caesars Entertainment, but it seems Giada didn't want to overextend herself.
We trust the search is still on for a celebrity chef partner for a new concept worthy of fanfaring.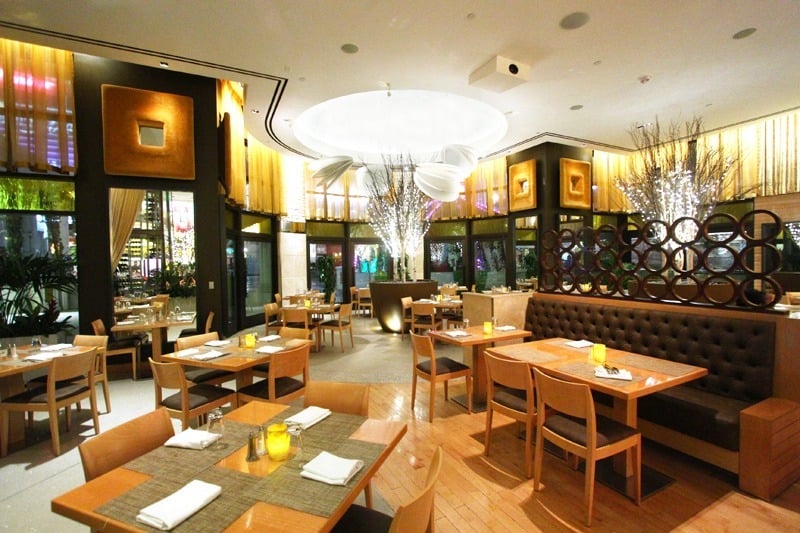 See the menu on the restaurant's official site. And catch a review from our pal, food critic Al Mancini.
There's always something new in Las Vegas! Sure, some of it's super awkward, but that doesn't make it any less new.