Caesars Palace Swaps a Fountain for Fountain Bar
Whenever we see a construction wall at a Las Vegas hotel, we get giddy with anticipation about what's on the horizon, what's new, what's next. Usually.
Inside Caesars Palace, in the area in front of the Bacchanal Buffet, Rao's restaurant and Payard, there's a new construction wall where a fountain used to be.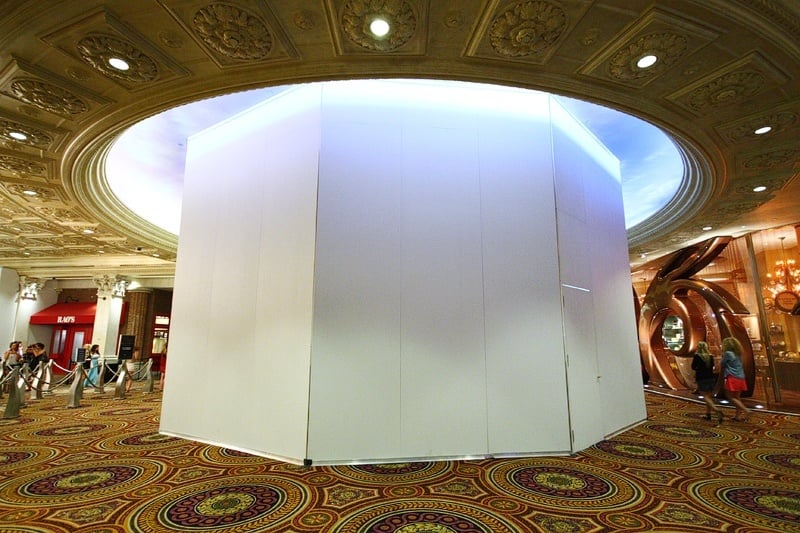 Of course, we're never content to just take a photo of a wall, especially when there's an unlocked door involved. Here's a look inside the construction area.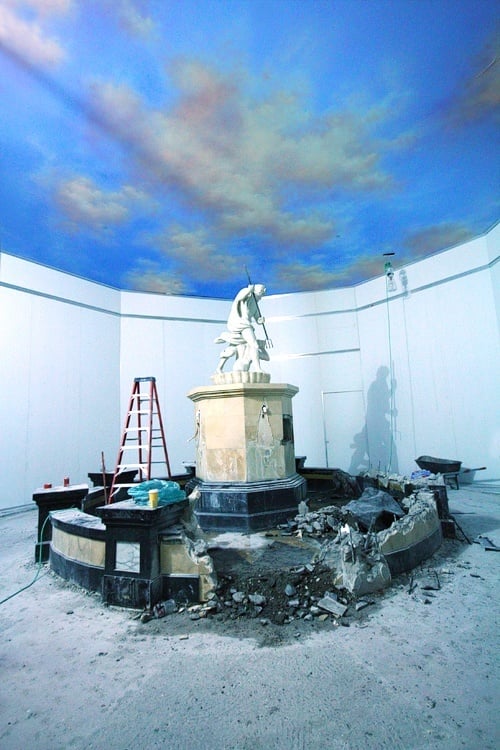 What was once a fountain and seating area is now going to become, wait for it, a bar. Fountain Bar, according to our friends at Eater Vegas.
Caesars is said to be spending $1.3 million on this new bar concept. The existing hang-out spot apparently wasn't making any money for the hotel, and we'll be having none of that in Las Vegas. Public spaces, schmublic schmaces!
So, say farewell to the fountain as we knew it. And in case you enjoy harkening back (because it's quite painful to harken forward), here's the last known photo of the fountain before its transformation into what we assume will be a game-changing beverage concept experience.