Caesars Palace Now Has 40% Less T&A: Shadow Bar, Pussycat Dolls Party Pit Close
Woe is us. The one-time bacchanalian paradise known as Caesars Palace has lost approximately 40% of its T&A in recent weeks. Is nothing sacred in Las Vegas?
First came news Shadow Bar has closed at the Strip hotel-casino. At this longtime bastion of T&A, women danced provocatively behind back-lit screens, their silhouettes tempting customers with just enough tease to titillate, but without any actual nudity.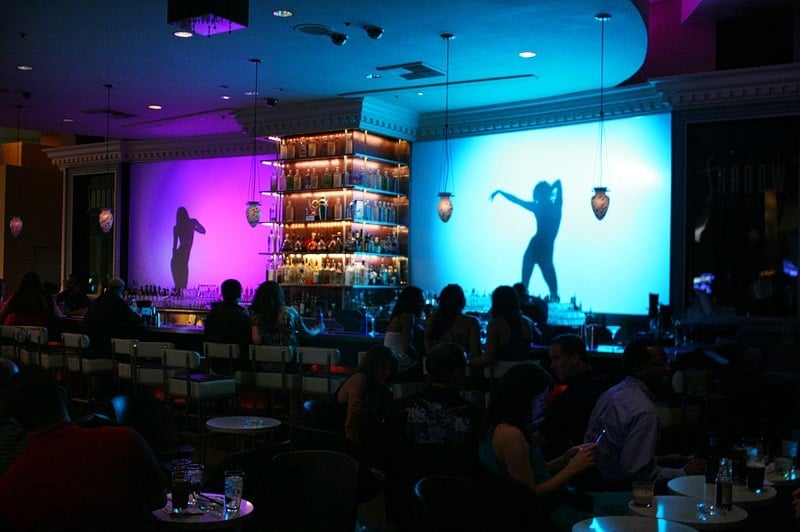 Shadow Bar was the last remaining shadow dancer experience in Las Vegas.
Sin City regulars will perhaps remember a similar shadow-based effect, albeit the result of projection machines rather than live dancers, at the former O'Sheas.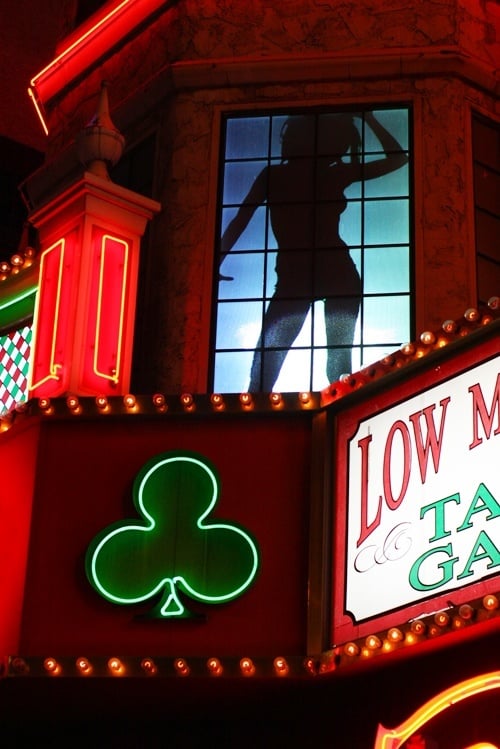 As if the closure of Shadow Bar weren't dismaying enough, another T&A stronghold has fallen victim to the ongoing changes at Caesars Palace. The Pussycat Dolls party pit, complete with its sassy go-go dancers and sexy paramilitary uniform-clad dealers, has vanished.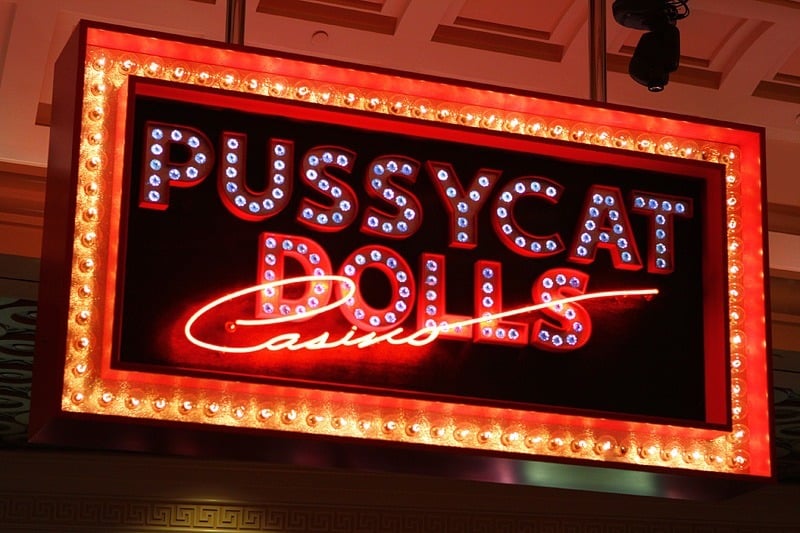 The closure of both Shadow Bar and the Pussycat Dolls Casino are related to a renovation of the hotel's nightclub, Pure. The defunct Pure will reopen as Omnia Nightclub on March 12, 2015, and Shadow Bar is expected to reopen as a new night spot operated by Hakkasan Group, the nightlife and restaurant empire charged with running Omnia. The Pussycat Dolls party pit was taking up prime real estate near the nightclub, so its nine lives were all used up.
Word that Shadow Bar and the Pussycat Dolls pit have closed is insult-to-injury for T&A fans still reeling from the departure of Angel Perrino from "Absinthe" (photo below) a year ago for her high maintenance behavior.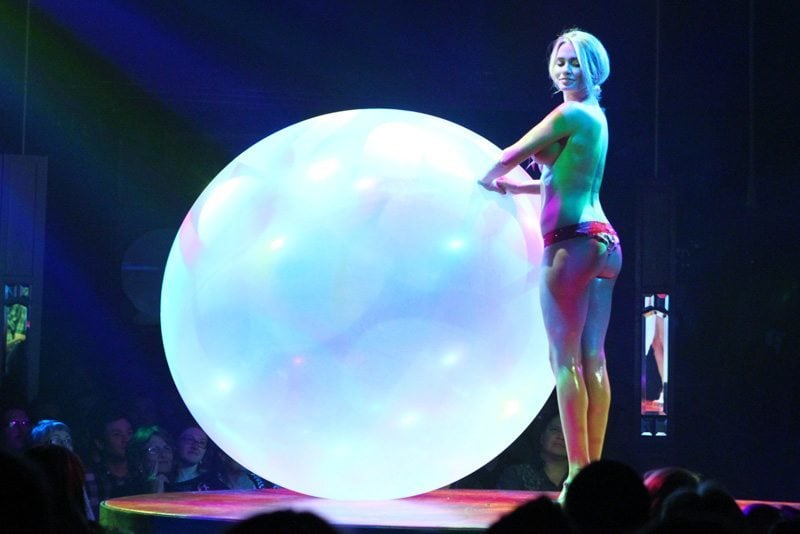 Here's hoping Caesars Palace will soon regain its standing as a hotbed of hedonism. Which we're thinking would make a pretty good band name.
While we wait, we'll have to make due with what little T&A is left at Caesars Palace.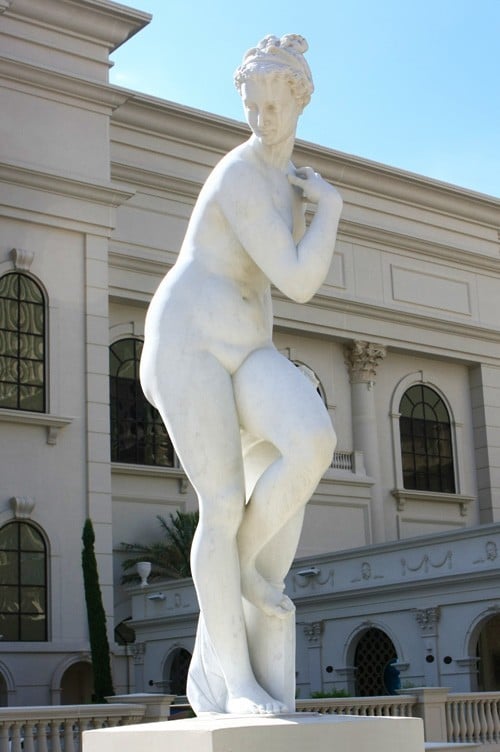 Find the Venus outside at one of the approximately 14 pools at Caesars Palace. Where, come to think of it, there may be an untapped supply of T&A. It's Vegas, so feel free to tap that.