Binion's Gets Its Million-Dollar Groove Back
For years, photos with a million dollars cash at Binion's was a fun free thing to do in Las Vegas. Guests got their pic snapped, then got a free print in a branded photo holder.
The million-dollar photo op went away in 2020, and many suspected it would never return.
Against all odds, the million-dollar display is back at the downtown casino, and our faith in miracles is restored.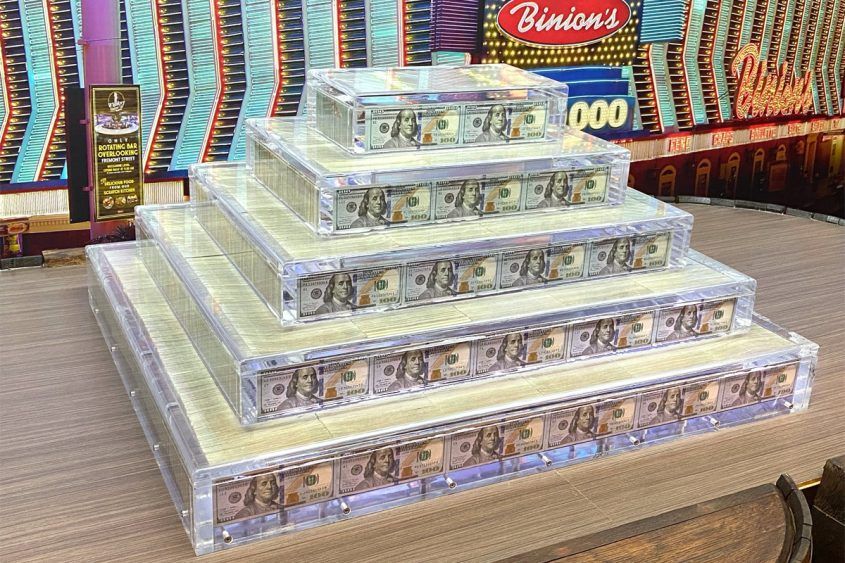 The history of the million-dollar display goes back to 1954. We would regale you with details about that history, but that would mean a delay in making this story about us. Do you know this blog at all?
Oh, all right, a little history. Here's a photo of the original display. The owner of the Horseshoe, Benny Binion, got into some legal trouble, so he temporarily sold the place to Joe Brown. He's the one responsible for the first million-dollar display. It's been sold and replaced a number of times since.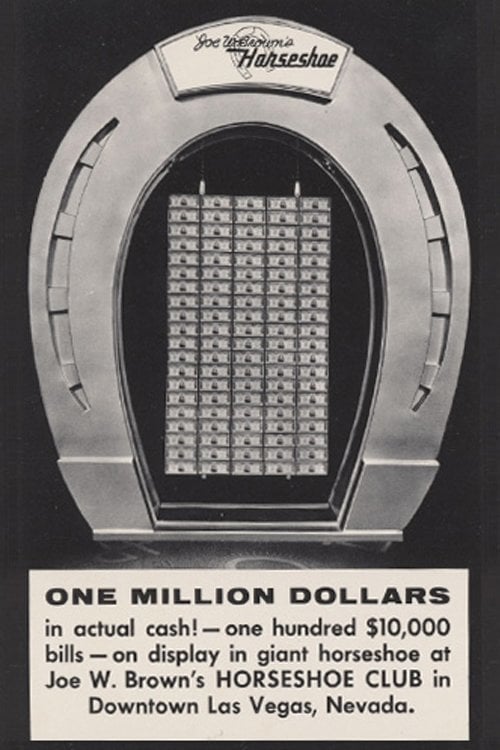 Binion's just wasn't the same without the million-dollar photo op.
When it was removed, the space was used for slot tournaments.
Former million dollar display space at Binion's is now used for slot tournaments. pic.twitter.com/wYVminX2A0

— Vital Vegas (@VitalVegas) May 17, 2022
The most important thing to know about the Binion's display is we personally hold the world record for the most photos with it. Specifically, 109.
Which is why we had mixed feelings about the display coming back. We figured our immortality was assured, but now someone could steal our record! (This is what's known as a red herring.)
The display has changed locations, so here's a look at where it is.
It's not far from the loyalty club desk.
The last time around, there were questions raised about whether the display actually held a million dollars. We were assured by the Senior Executive Director of Operations at Four Queens Casino and Binion's Gambling Hall, Tim Lager, the display was real and every dollar was accounted for when the display was removed from the casino floor.
To dispel any skepticism about this iteration of the million-dollar display, Binion's shared video of the display being loaded up with cash.
The buzz around town is true. The famous Million Dollar Display is returning, very very soon! 💸#binions #binionscasino #milliondollardisplay #fremontstreet #vintagevegas #oldschoolvegas #bennybinion pic.twitter.com/3fEir1jgxI

— Binion's Gambling Hall & Hotel (@BinionsLV) June 6, 2023
Basically, the million dollars is part of the cash Binion's keeps on hand in its cage. Casinos have to keep enough cash to pay off any possible wins in the casino (other than progressive jackpots, which are paid by slot manufacturers). You knew this from "Ocean's Eleven," though.
The cash is a mix of various denominations, and Binion's plans to release the breakdown when the display officially opens again, probably within a week. A million in hundreds would fit into a briefcase. A smidge underwhelming.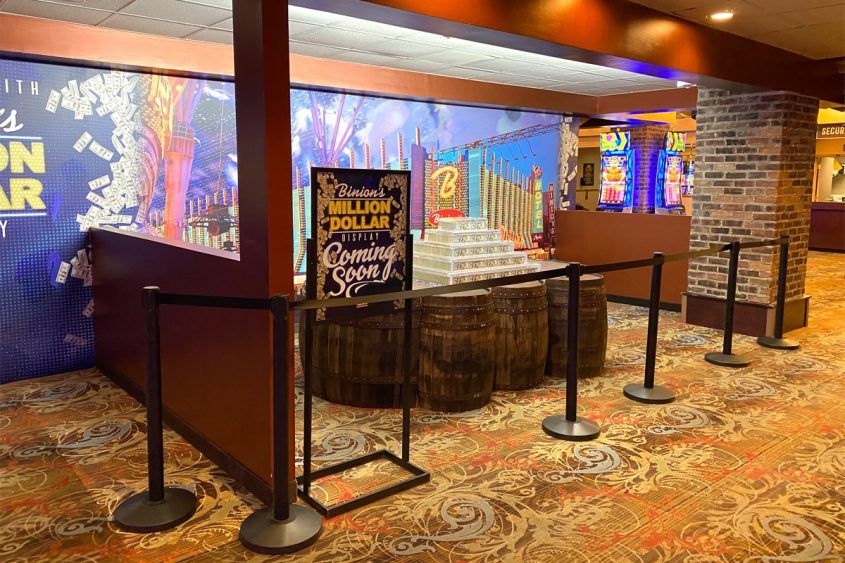 The last display held 2,700 $100 bills, 34,400 $20 bills and 42,000 $1 bills.
The photo set-up isn't installed yet, but the display is out in the open, so feel free to snap away. Binion's and Four Queens are very good about letting guests take photos in their casinos (the usual rules apply, no pics of the cage, no disrupting games or being rude to other guests, etc.).
Binion's has upgraded its technology a bit, and guests will be able to enter their e-mail into an iPad so they can receive their photo digitally. Here's a peek at what's in the works.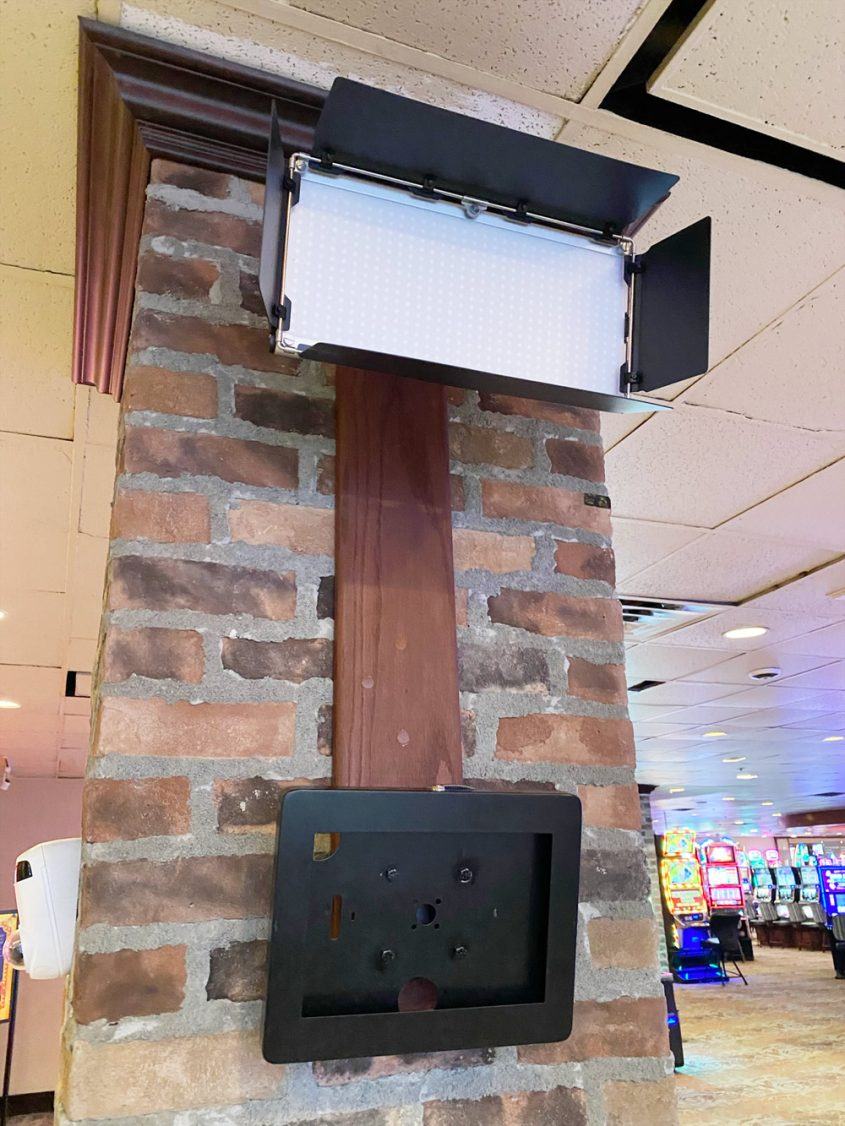 Printed photos will no longer be provided, and there won't be an attendant involved anymore.
The million-dollar photo op is a clever marketing tool, and among a dwindling number of free perks casinos offer to draw in players.
A particularly clever element of the previous version of the photo op was making guests wait for their prints, often a half hour. During the wait, guests found it impossible to stay idle and not gamble, making the free photo a wonderful source of additional revenue for the casino.
Now, the display is a word-of-mouth marketing opportunity, no waiting, as guests are likely to share their photos far and wide on social media.
As printed photos aren't involved, our record is likely to stay intact. Phew.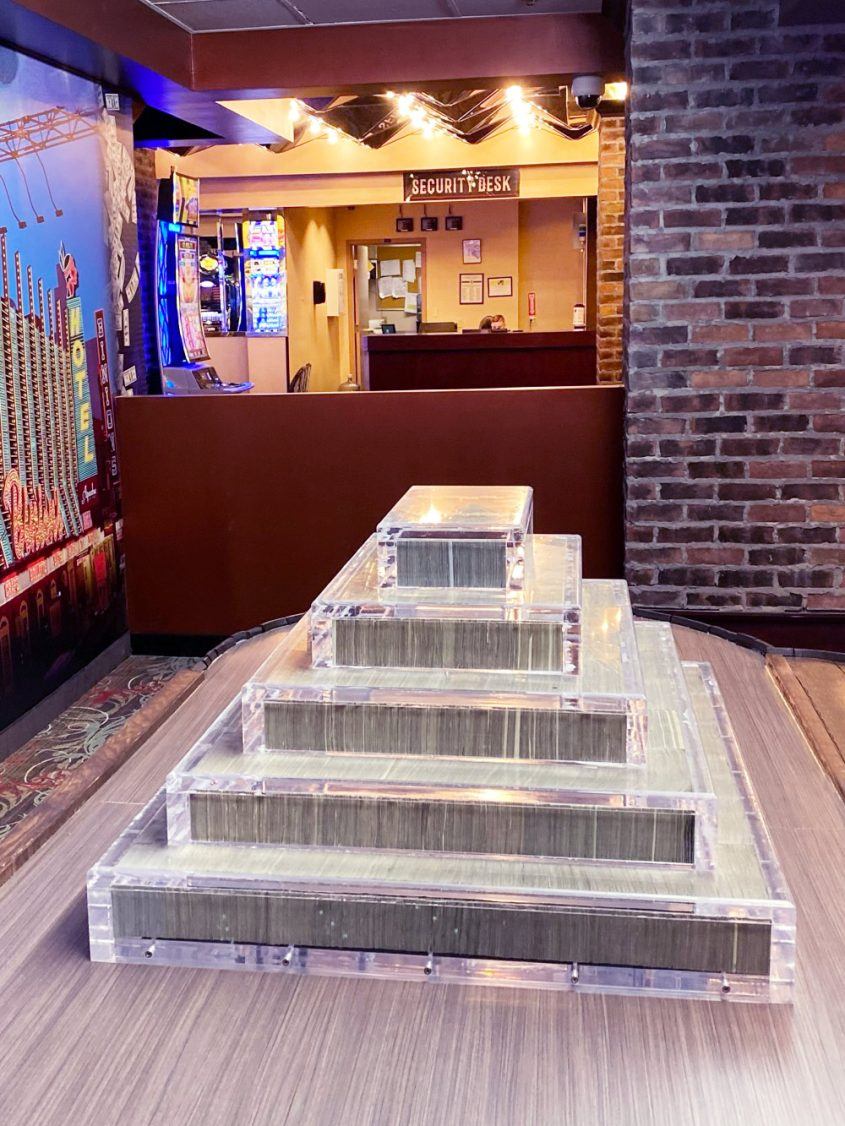 We absolutely love that our friends at Binion's decided to bring back the million-dollar display! The casino now has one up on its neighbor, Golden Nugget, as that casino's Hand of Faith gold nugget is a replica, despite no signage letting guests know they're taking a selfie with a fake nugget. Don't get us started.
Grabbing a photo with the million-dollar display at Binion's is once again a must-do downtown. A million bucks may not buy what it used to, but it's a kitschy symbol of the dream of winning big in Las Vegas, like Winnie and Buck at Harrah's used to be.
Don't get us started.
Update (6/14/23): Binion's shares that the million-dollar display holds $42,000 in $1 bills, $688,000 in $20 bills and $270,000 in $100 bills. The display case weighs 356 pounds: 174 pounds of cash and 182 pounds of Plexiglass.