Bellagio's Holiday Display Never Fails to Impress
As annual traditions go in Las Vegas, we hope Bellagio's unveiling of its holiday display never will. Go. In case that wasn't clear.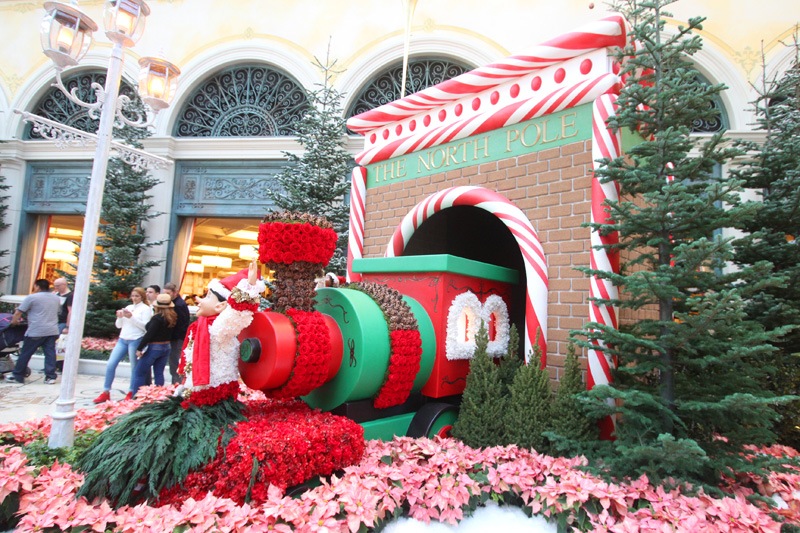 The Conservatory & Botanical Gardens at Bellagio are one of the few remaining free spectacles in Las Vegas and should not be missed.
Bellagio pulls out all the stops for its Christmas display. Vegas regulars will recognize some familiar elements (such as the polar bears), but there are always new things to see.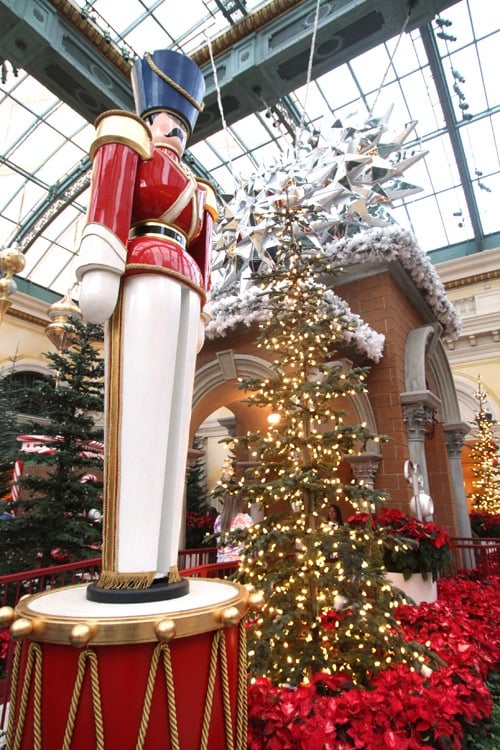 The focal point of the holiday display is the big-ass Christmas tree, of course.
The White Fur tree, brought in from Mt. Shasta, stands 42-feet tall and has about 2,500 ornaments. Yes, we counted.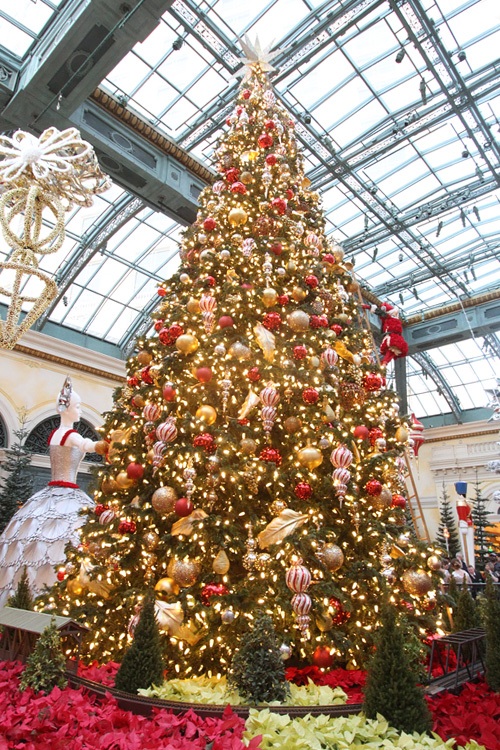 Naturally, the Conservatory is replete with flowers, including the seasonally-appropriate poinsettias (28,000 or so), famous for not being pronounced like they're spelled.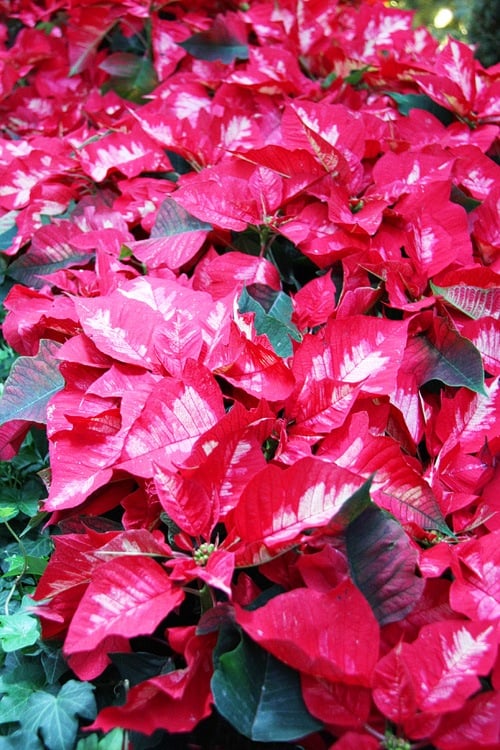 The Ice Princess is a new addition to Bellagio's Christmas display, with a dress of white hydrangea and Phalaenopsis orchids. Yes, we copied and pasted those flower names. We are a busy person and don't have time to "take notes" or "exert effort."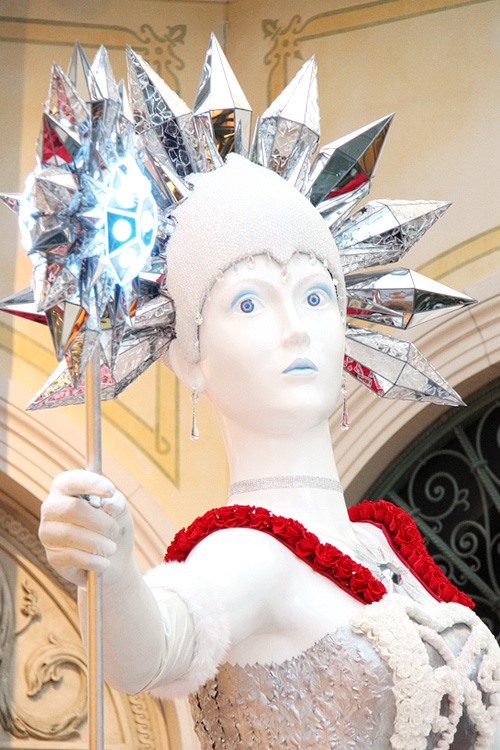 Bellagio's horticulture staff of about 120 people have this whole Conservatory thing down pat.
The larger-than-life display draws throngs to the Strip casino, although the vast majority don't stick around to eat or drink or gamble.
In recent years, casinos have cut back on free offerings to strengthen their bottom lines. Bellagio's Conservatory has weathered those cost-cutting measures, and hasn't yet suffered the fate of attractions like "Sirens of TI" at Treasure Island or "Masquerade Show in the Sky" at Rio.
Trust us, there have been meetings.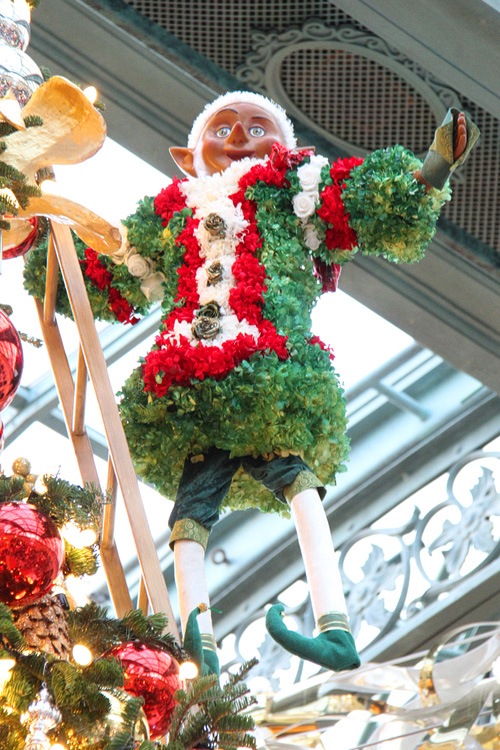 Here's an insider tip for your Conservatory visit: Watch for the GoPro camera on the train at the base of the Christmas tree.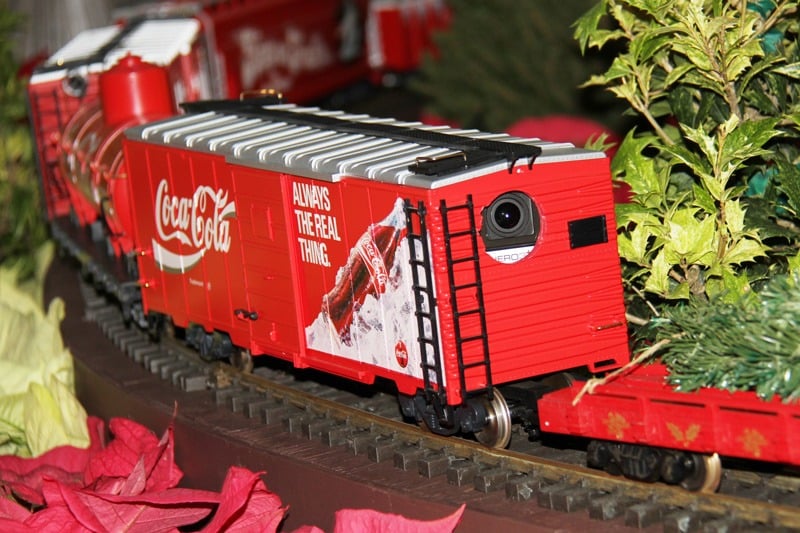 Video from the camera is streamed live on a nearby video monitor.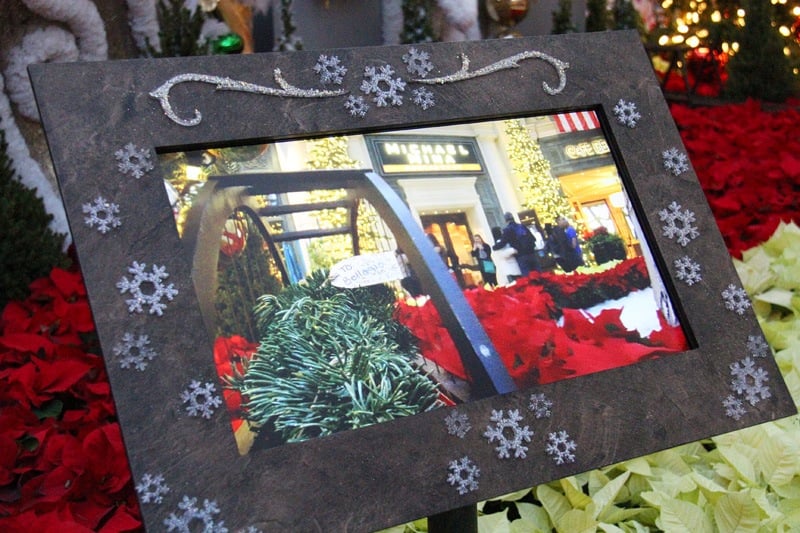 Bellagio regulars will find it notable the horse statue in the hotel's lobby has been swapped out. Not for a holiday-inspired horse and rider, but a samurai-themed one.
There's currently a samurai exhibit in the Bellagio Gallery of Fine Art. Here's more.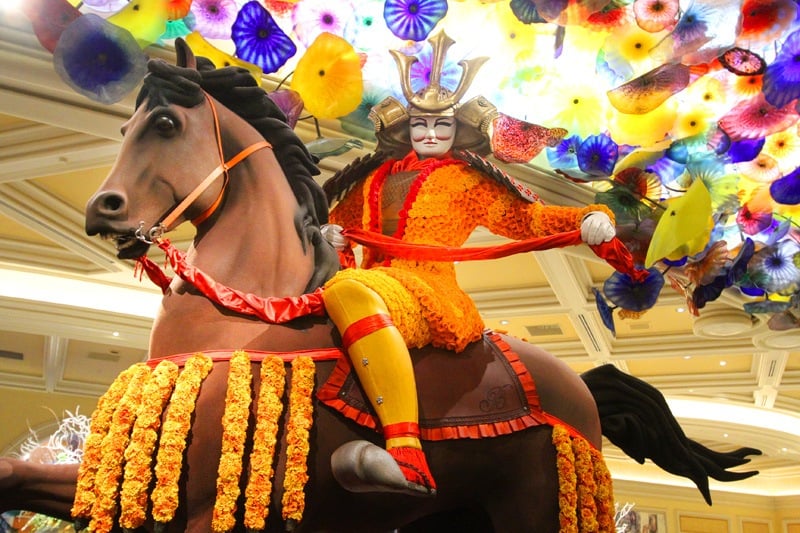 While we enjoy visiting the Bellagio Conservatory during the day to see all the details of the flowers and props, some prefer the glow of the lights at night.
The Conservatory & Botanical Gardens at Bellagio are open 24 hours a day, so check out during the day and after dark.
Oh, and don't forget to use the hashtag below to help homeless youth.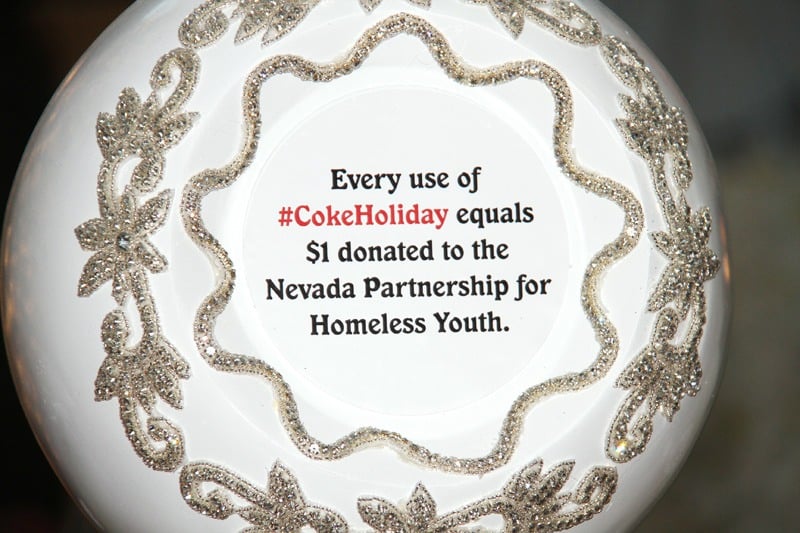 The Christmas display, called "Holiday Glamour" (because naming things is hard) runs through Jan. 1, 2018. Next up, Chinese New Year, from Jan. 8 through Mar. 3, 2018.
Enjoy more poorly-composed photos in the gallery, below. And if you'd like to see past Bellagio displays, we've grouped them all together on our site, so dive right in.
Bellagio Conservatory Christmas 2017