Auction Provides Glimpse Into Weird, Wonderful World of Siegfried and Roy
An upcoming auction of Siegfried and Roy's estate provides a rare look into the surreal lives of these legendary Las Vegas magicians.
The auction, held by Bonhams Auction House in Los Angeles, happens June 8-9, 2022.
The catalog for the auction is as mesmerizing as Siegfried and Roy were. Gird your codpiece and take a look.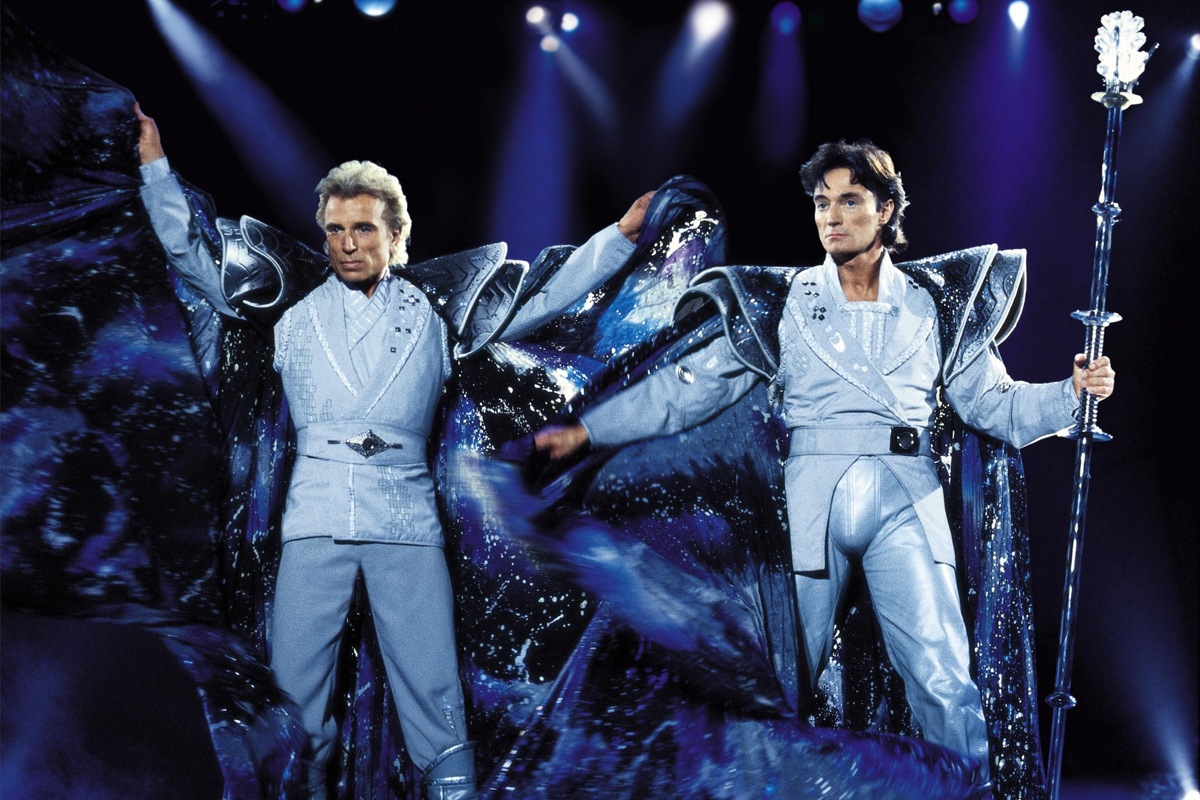 All proceeds from the Siegfried and Roy auction will go to the SARMOTI Foundation, Siegfried and Roy's personal charity.
Sadly, Roy Horn died May 8, 2020, and Siegfried Fischbacher passed away on Jan. 13, 2021.
The big cat magicians performed for decades in Las Vegas and are woven into the leopard print fabric of Sin City.
Siegfried and Roy weren't just known for their magic, of course. They were pop culture icons who, as Bonhams puts it, artfully "blended the fantasy worlds of their live performances with their personal lives."
Which is a bit of an understatement.
Siegfried and Roy's tastes were indulgent and distinctive. We aren't sure why we're dancing around it, but their Las Vegas homes (called the "Jungle Palace" and "Little Bavaria") were wall-to-wall WTF.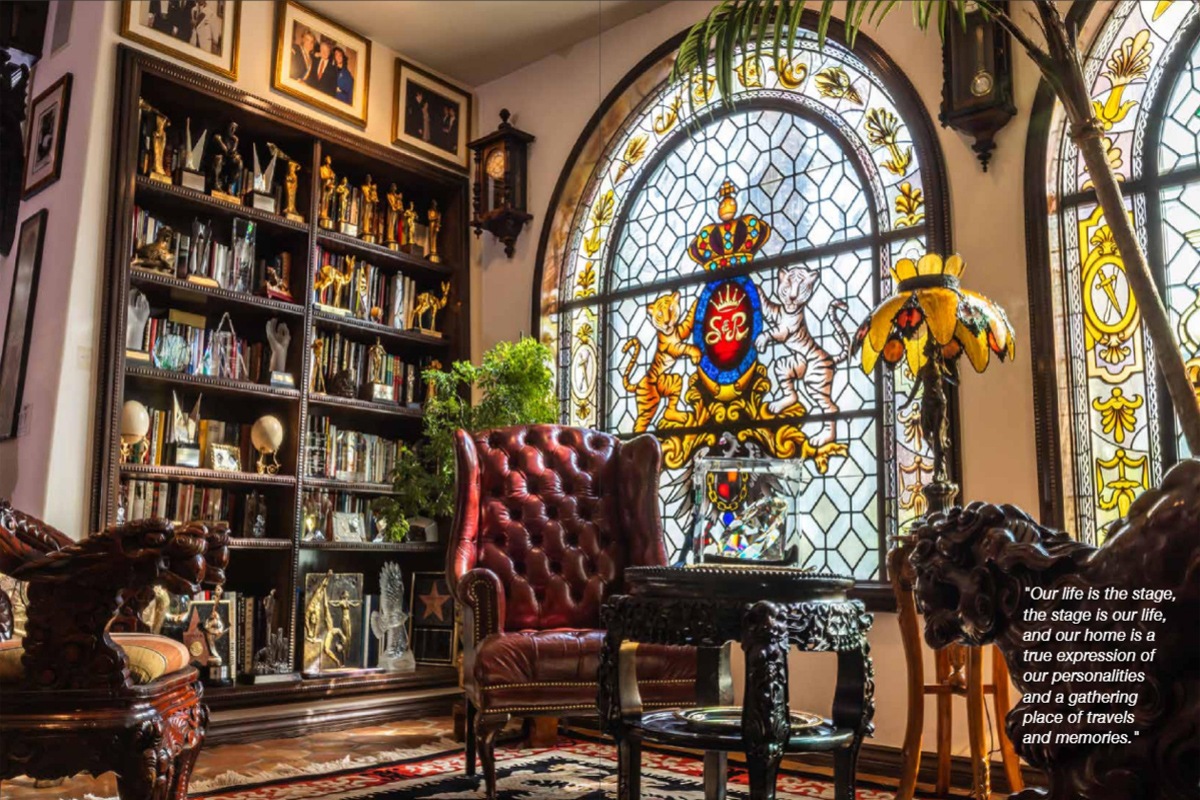 The Siegfried and Roy auction includes 500 personal items.
The offerings transcend kitsch. Each page of the catalog contains objects that are beautiful or strange or just baffling.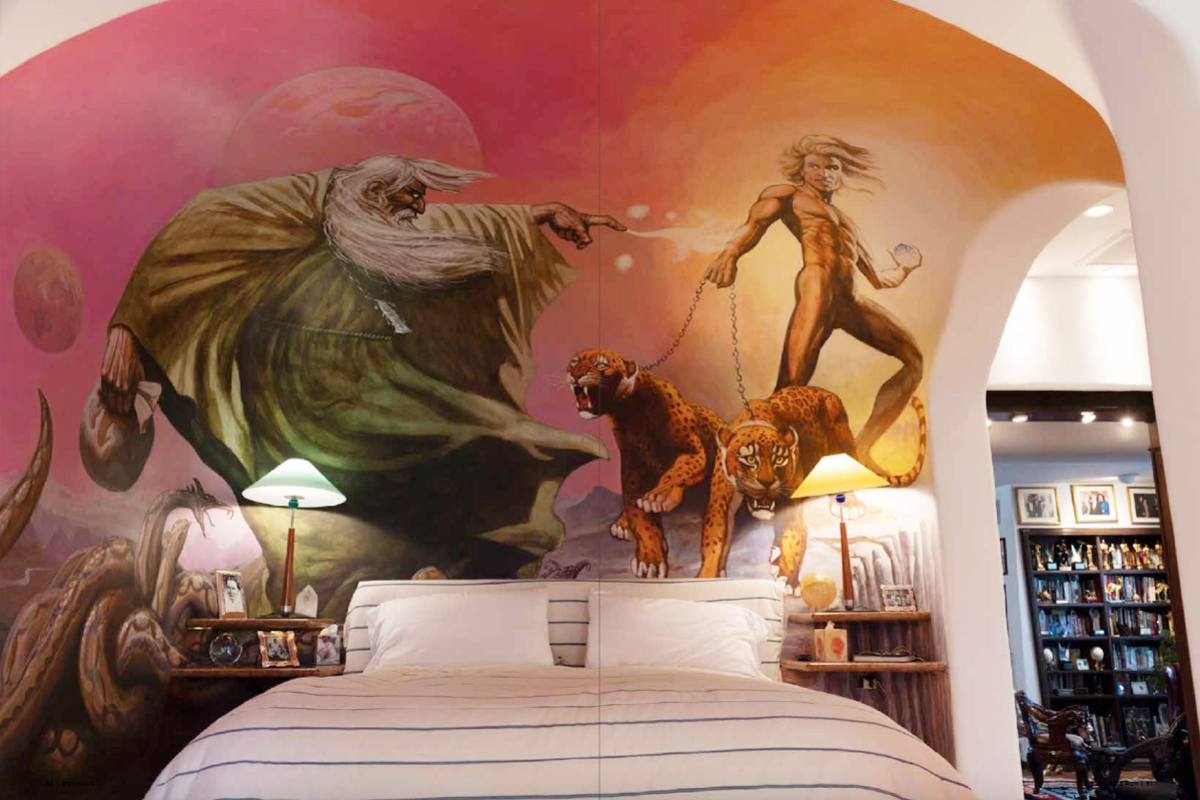 Highlights of the auction mentioned by Bonhams Auction House include: Electric blue satin stage costumes worn on stage by Siegfried and Roy (estimate: $2,000-3,000); 18 karat gold tiger head pendant (estimate, $4,000-6,000); 18 karat Cartier necklace (estimate: $60,000-100,000); Leopard Spot pattern Tiffany & Co. Porcelain Tea Service (estimate: $200-300); French Japanese Cloisonne gilt and patinated metal turtle-form clock (estimate: $10,000-15,000).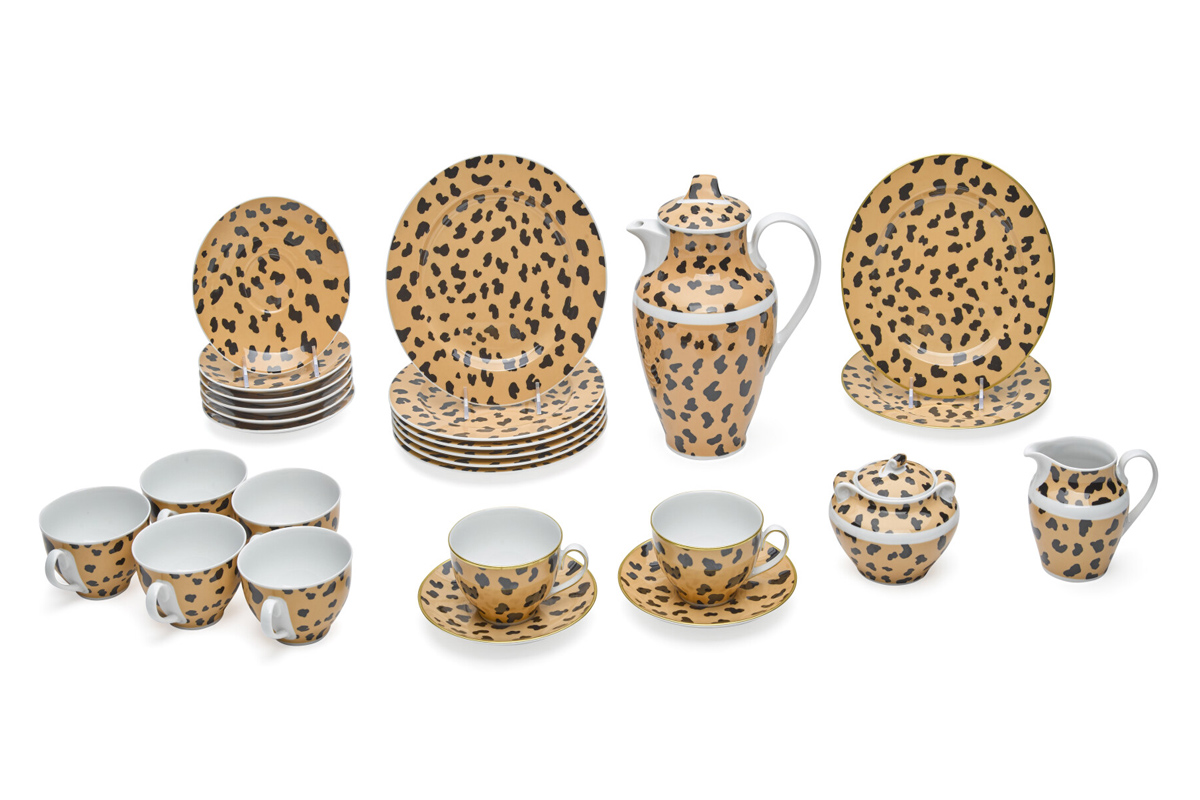 The auction runs the gamut from jewelry to furniture and decorative objects to artwork and other collectibles. It's a mish-mash of tacky and intriguing and sexy and undeniably, well, those guys.
Oh, and there are cats. Lots of cats.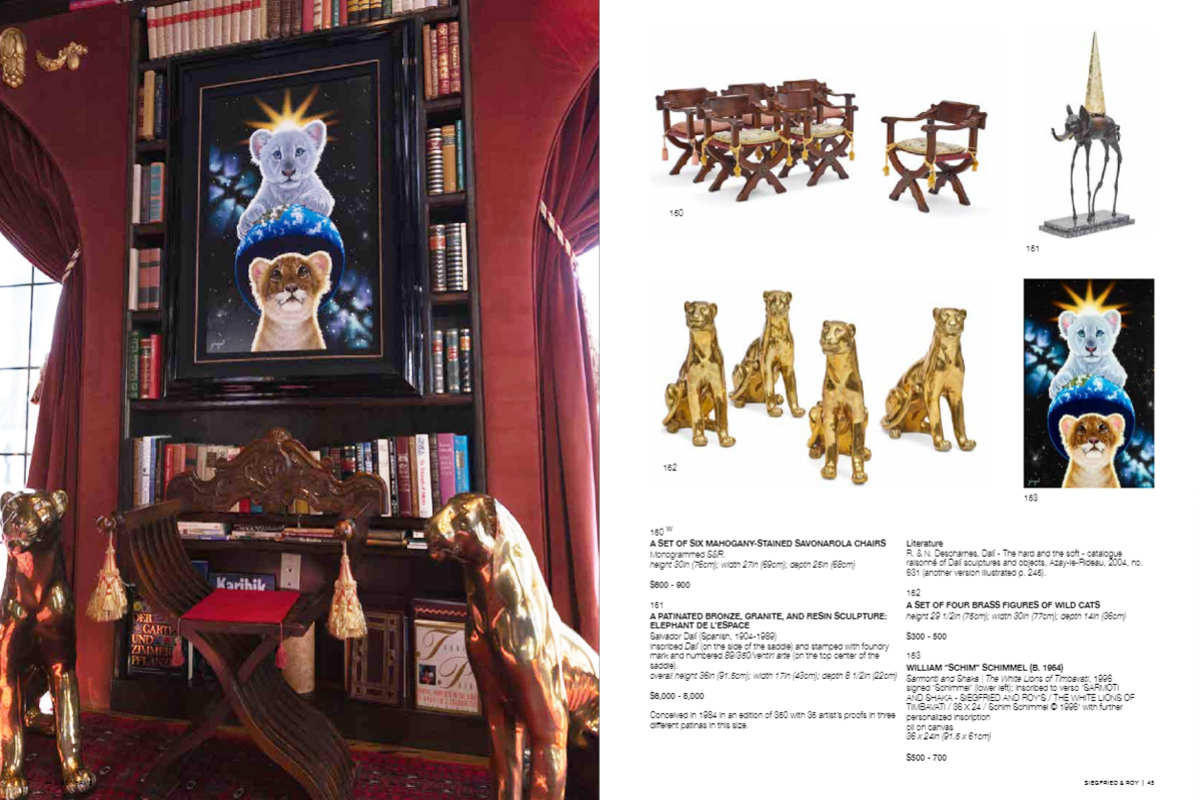 The catalog for the Siegfried and Roy auction has 190 pages, so pace yourself.
Dibs on the two Indian Polychrome Matchlock Rifles from the 17th or 18th century.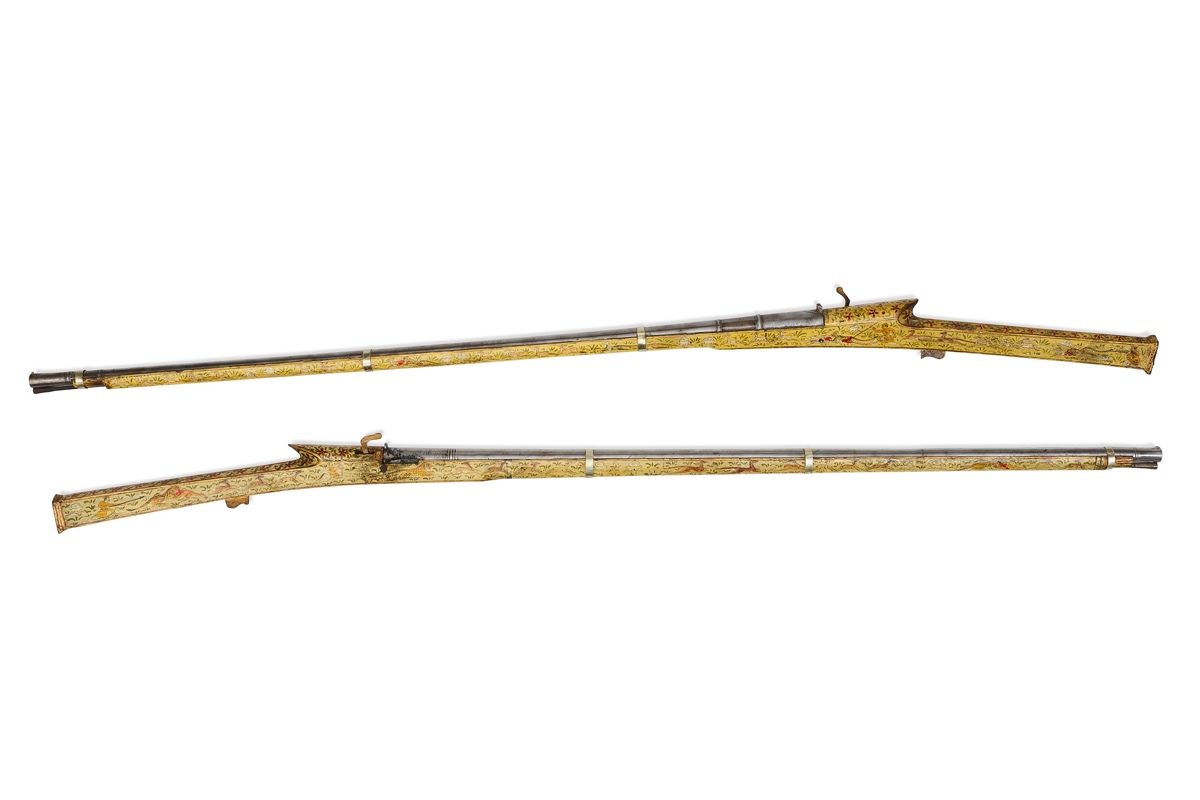 The price estimates are all over the place, and we don't envy Bonhams' task of trying to attach monetary value to some of the items up for auction.
It's hard to say what allure Siegfried and Roy hold today, so it will be interesting to see what bids many of the auction items draw.
There's simply no knowing with certainty the dollar value of cheese.
As with any auction, expect some items to go for much more than estimated, while others will slip away for much, much less. Cue the kimonos.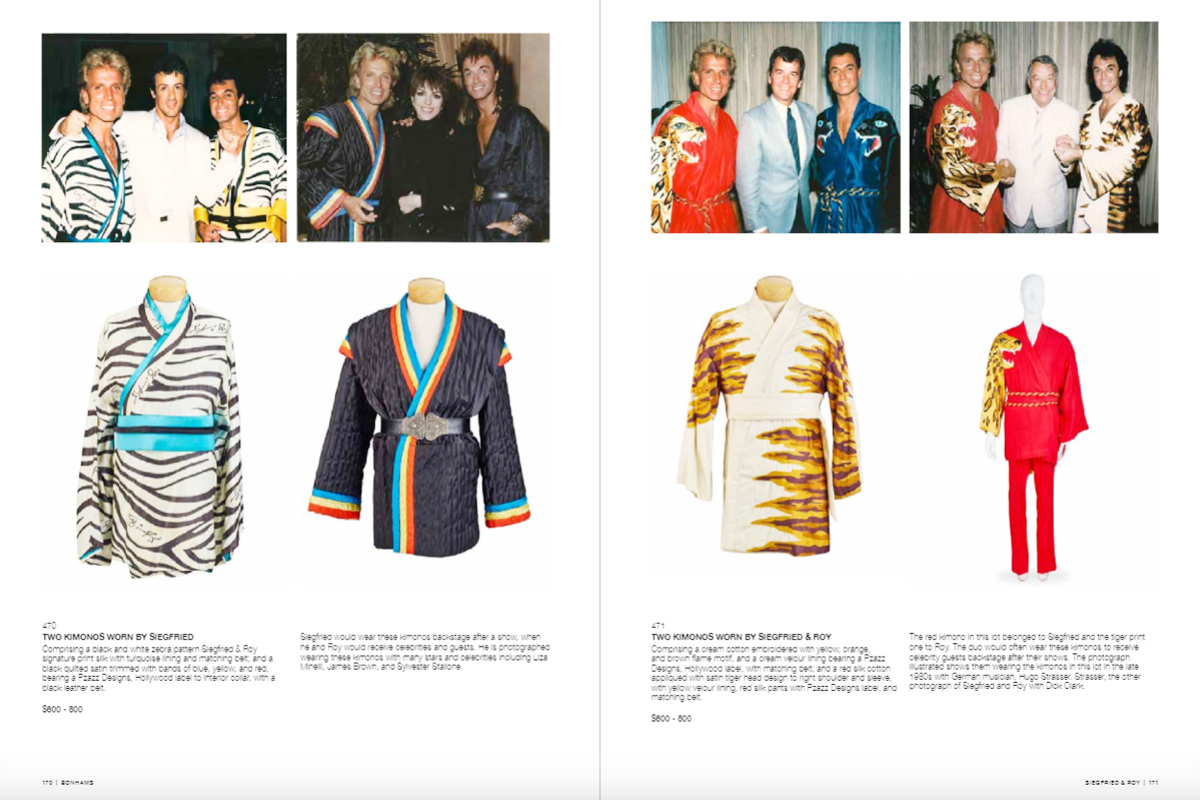 There's no denying it would be fun to own a piece of the Siegfried and Roy legacy, especially knowing proceeds are going to the duo's charity.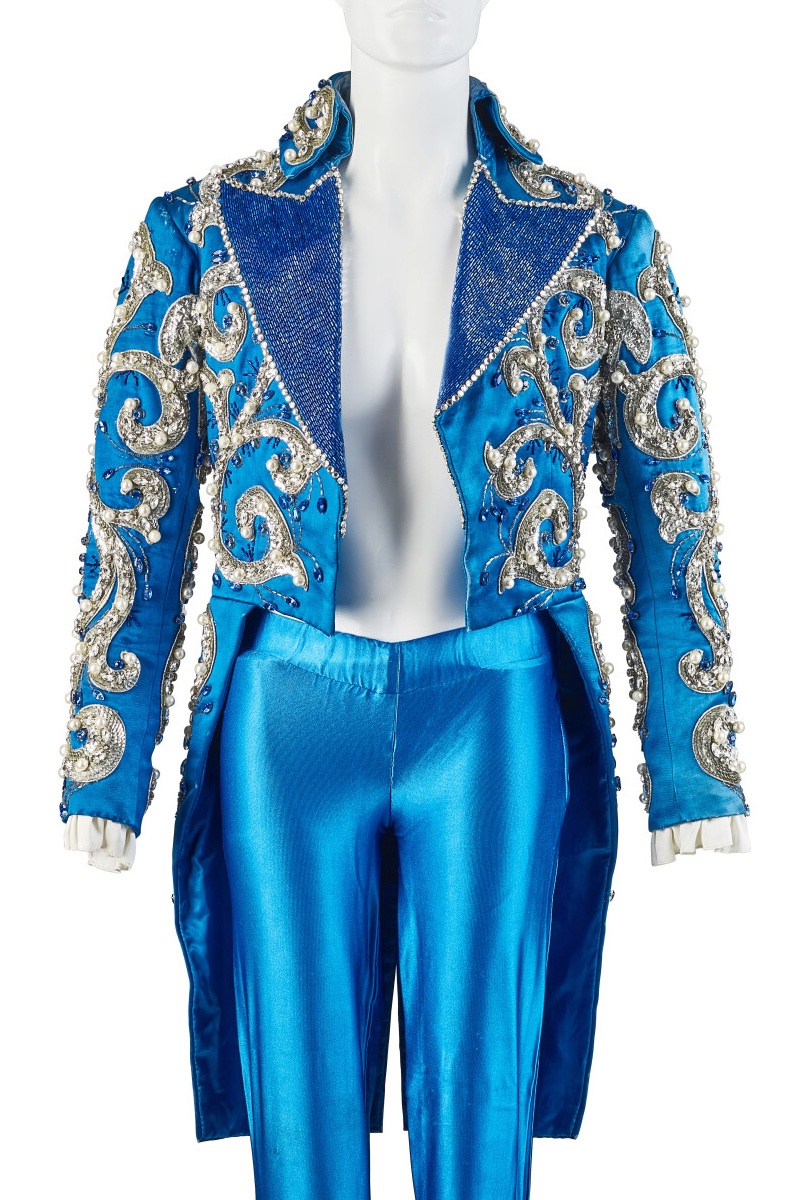 The stated purpose of the SARMOTI Foundation: "We're dedicated to protecting, conserving and preserving endangered and threatened animals globally. The Foundation's programs, events and products entertain, educate and motivate the public to take direct action to prevent the extinction of big cats in our lifetime."
While annoying, SARMOTI is capitalized because it's an initialism for "Siegfried And Roy, Masters of the Impossible."
We trust somebody's done their due diligence to ensure the SARMOTI Foundation is doing its mission, as there's not a lot about the organization to be found online.
Enjoy perusing the Siegfried and Roy auction catalog, and let us know if you snag one of their personal items in the auction.
Here's the official Bonhams Auction House page for more details. Here's a link to the catalog again, because we know you skim.
If you're interested in learning more about Siegfried and Roy, check out the "Wild Things" podcast. It's the cat's meow.