"Atomic Saloon Show" to Open in Venetian's Grand Canal Shoppes
The twisted geniuses at Spiegelworld, the team responsible for "Absinthe" at Caesars Palace, are bringing another show to the Las Vegas Strip.
"Atomic Saloon Show" will open at Grand Canal Shoppes in the Venetian on Sep. 8, 2019.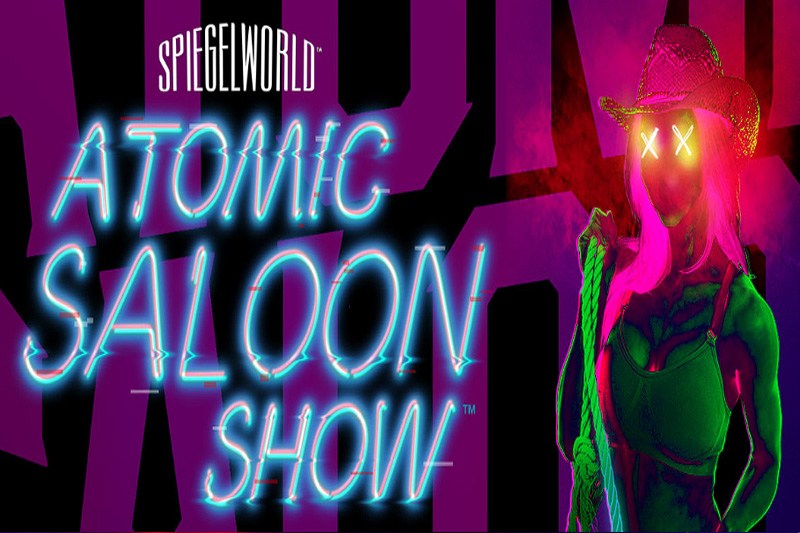 "Absinthe," of course, is one of the all-time greatest Las Vegas shows, ever, so everyone's ears perk up when Spiegelworld says it's creating a new Las Vegas show.
Spiegelworld's "Opium" at Cosmopolitan hasn't quite gained the momentum of "Absinthe," but the quirky, sci-fi variety show is still alive and kicking.
"Atomic Saloon Show" is being described as "Blazing Saddles" meets "America's Got Talent" meets "Westworld."
Hey, two out of three ain't bad.
Please enjoy this baffling promotional video for "Atomic Saloon Show," and we apologize in advance. Props for the nod to Ennio Morricone, though.
As with all Spiegelworld news releases, the one announcing "Atomic Saloon Show" is brimming with WTF.
"Her first hotel was acquired by the government as an atomic bomb test site, but, decades later, Boozy Skunkton has returned to take over the Kraken Music Hall, a hidden saloon bar in the heart of Grand Canal Shoppes at The Venetian Resort," the release shares.
Exciting, especially because until just now we didn't know there was a Kraken Music Hall at the Grand Canal Shoppes.
It continues, "Boozy has collected the most abnormally sexy but sensationally amoral troupe of entertainers on Earth and is determined to create the greatest saloon show the world has ever known."
Translation: It's a variety show.
The show will feature comic actors, variety acts and acrobats.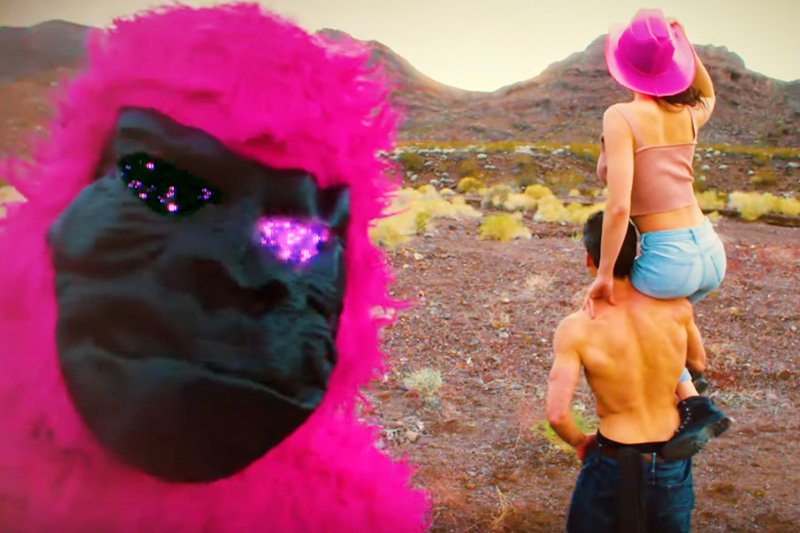 The show will be directed by "Britain's leading comedy director Cal McCrystal." Sometimes, you just have to take their word for it.
According to the Spiegelworld, McCrystal is best-known as the director of a well-received stage play, "One Man, Two Guvnors," starring James Corden.
The release also states McCrystal is known for his "direction and role" in the "deeply moving and hilarious" movies "Paddington" and "Paddington 2." While he didn't direct either film, McCrystal apparently served as "Physical Comedy Consultant" for both "Paddington" films. Here's his Web site.
McCrystal seems to have a solid pedigree in live theater direction, so we have high hopes for "Atomic Saloon Show." We also expect there to be nubile performers, as there are in "Absinthe" and "Opium," so there's that.
Fun fact: McCrystal directed comedy routines featured in "Zumanity."
While the success of "Absinthe" is hard to replicate, there's no denying the team at Spiegelworld offers a refreshing alternative to the Cirque and magic and topless revues so common in Las Vegas.
All due respect to topless revues.
"Atomic Saloon Show" will run six nights a week, dark Wednesdays. The show will be restricted to those 18 or older. Tickets start at $69. Note: They actually start at $68, but what's the fun in that?
Spiegelworld gets bonus points for the names of its ticket packages: Fallout Shelters, Bikini Atoll Booths, Rodeo-Active Reserve and Reactor VIP Reserve.
Learn more (not really, though) at the official Web site.
Also on the horizon from Spiegelworld, a disco-themed show, "We Are Here."

"We Are Here," according to the official Web site, "mines the music bedrock of disco's iconic tracks to explore the rise of a popular movement, and the stunning backlash against it. Forget white suits and mirror balls, this is a celebration of the beat that set the world on fire and continues to unify generations and cultures at a time when we need it more than ever."
Long live disco, we say.
There's no word yet on where that production will land, but expect to hear more details soon.