"Absinthe" and "Piff the Magic Dragon" Lead Return of Las Vegas Shows
Two of our favorite Las Vegas shows are reopening and we're fully engorged with anticipation at the news.
"Absinthe" reopens at Caesars Palace on Oct. 28, 2020.
"Piff the Magic Dragon" reopens at Flamingo on Oct. 29, 2020.
Shows are back on the Las Vegas Strip! Even more importantly, laughter is back, and it's about damned time.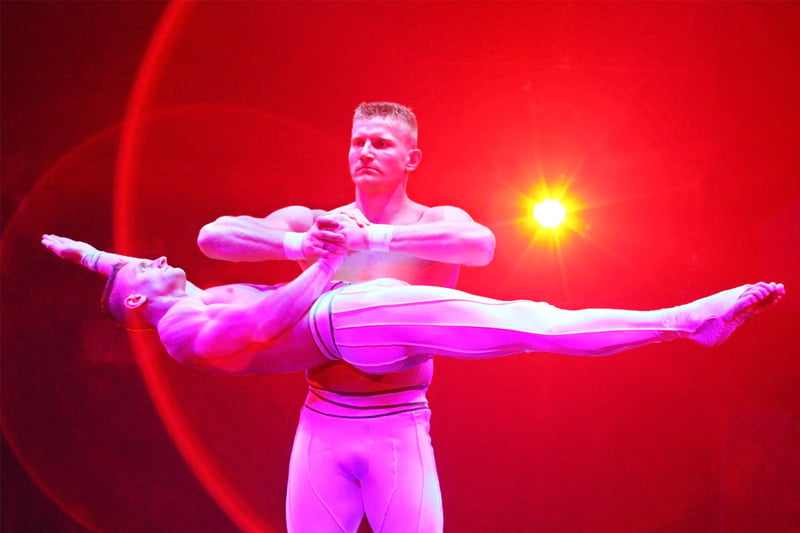 Both shows have implemented strict safety protocols to assuage COVID-19 concerns and are setting the stage for others to follow suit.
For example, "Absinthe" will have "cabaret-style seating" inside the show's tent outside Caesars. This seating will allow parties of two to five to reserve tables positioned no less than six feet apart.
The venue also has a new air purification system, guests will be temperature screened, masks will be mandatory and table service will be provided to avoid the need for guests to line up at the bar for drinks.
"Absinthe," of course, is one of the most popular and successful shows in the history of Las Vegas.
The show features one jaw-dropping variety act after another, and the festivities are hosted by The Gazillionaire and his assistant, Penny Pibbets.
Spiegelworld produces "Absinthe" at Caesars, as well as "Atomic Saloon" at Venetian and "Opium" at Cosmopolitan.
The company's founder (sorry, "Impresario Extraordinaire"), Ross Mollison, says his other shows will return "very soon."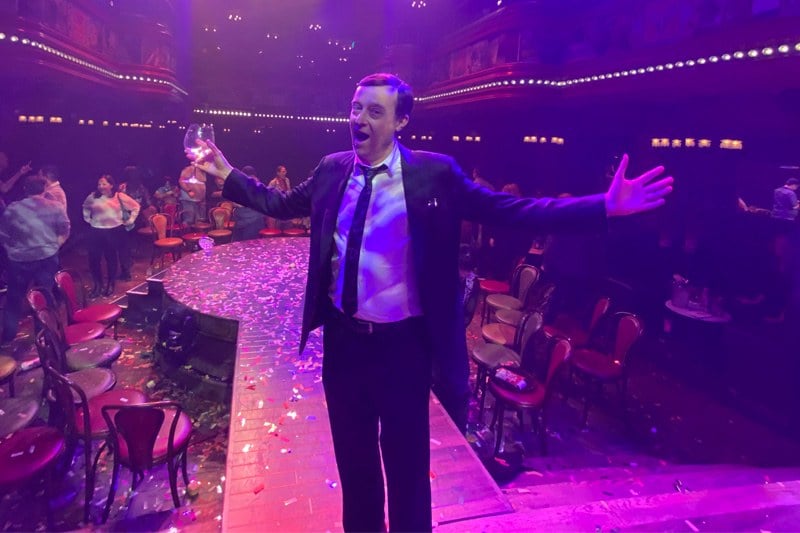 We trust "Opium" will no longer have performers spitting bananas into each others mouths, and cast members throwing dinner rolls into the audience at "Atomic Saloon" is likely to be nixed. Bummer.
"Absinthe" will have performances Wednesday through Sunday at 7:00 p.m. and 9:30 p.m. starting Oct. 28, 2020. Tickets here.
"Piff the Magic Dragon" is a hilarious comedy-magic show featuring demented genius John van der Put, his showgirl assistant Jade Simone and Piff's pup, Mr. Piffles.
We rank Piff's show among the very best, and funniest, in Las Vegas and we tend to hate everything.
Piff's show has a lot of audience interaction, with audience members being asked up on stage (we'll never live that down), but we assume there will be workarounds for those elements for the time being.
"Piff the Magic Dragon" will temporarily move into the Flamingo Showroom. The room can accommodate 250 people, the current limit for gatherings in Nevada.
Piff performs Thursday through Sunday at 7:30 p.m. starting Oct. 29, 2020. Tickets here.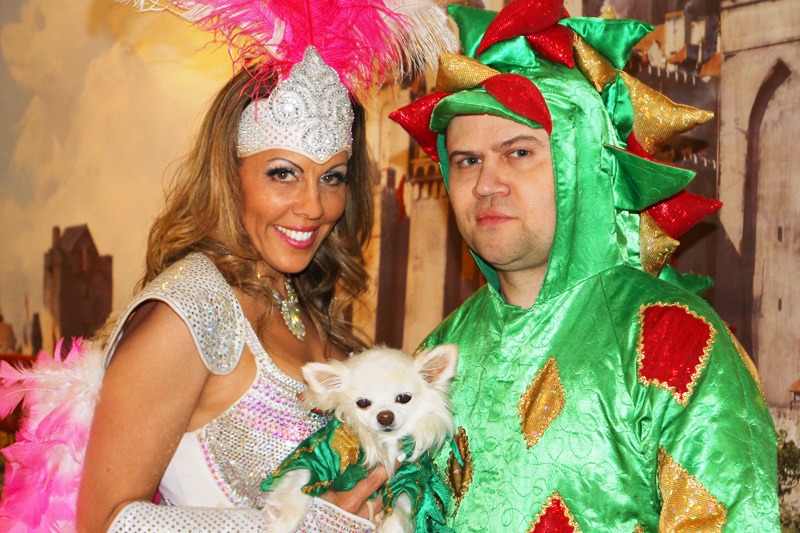 Some Las Vegas news is more fun to share than others, and this update is particularly gratifying.
While Las Vegas has been slowly recovering, the lack of shows has been painful.
It's apropos "Absinthe" and "Piff" are among the first shows to reopen, as they represent the kind of Las Vegas shows we personally love, stuffed to the gills with originality, irreverence and mirth.
Also on the mirthy tip, it's worth noting stand-up comedy shows have reopened at The Strat (L.A. Comedy Club) and Downtown Grand (Delirious Comedy Club).
The return of must-see Las Vegas shows like "Absinthe" and "Piff" isn't merely a relief for the casts and crews whose lives and livelihoods have been on hold for seven months, it's an invitation to experience unbridled, sometimes raunchy, joy in Las Vegas again.
The way Mother Nature, and The Gazillionaire, intended.