Wisconsin Gambling Addict Gets Probation for Delivering Hundreds of Pounds of Marijuana
Posted on: September 25, 2016, 03:02h.
Last updated on: October 12, 2016, 03:22h.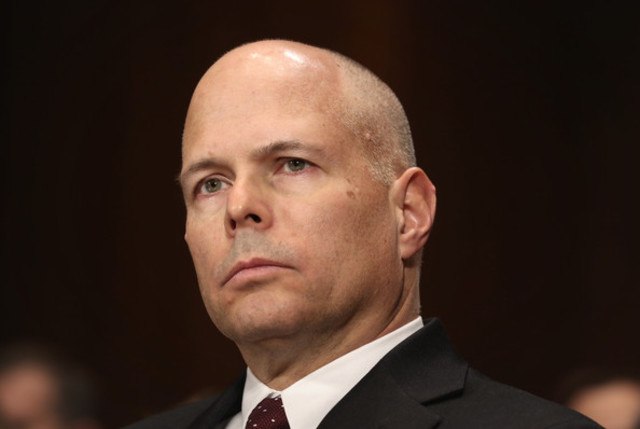 Wisconsin gambling addict Kongsaden Khammanivong is being given a second chance by a Madison judge.
In July of 2015, Khammanivong was indicted by a federal grand jury for conspiring to distribute more than 50 kilograms (100 pounds) of marijuana between January 2014 and his arrest in July of 2015.
Khammanivong admitted he turned to delivering drugs to fuel his gambling addiction. During his September 20th sentencing, Khammanivong sobbed to the judge as he explained how gambling took over his life.
Khammanivong revealed he's attended Gamblers Anonymous and has avoided casinos since his arrest 445 days prior.
In total, Khammanivong faced up to 25 years in prison. But this week District Judge James Peterson in the Western District of Wisconsin went easy on Khammanivong in hopes that the gambling addict can turn his life around.
Instead of sending the 49-year-old behind bars, Peterson sentenced Khammanivong to 11 days in jail. With credit for time served stemming from 2015, Khammanivong left the courtroom a free man.
"He hasn't relapsed. He's doubled down on helping his family. He gets how serious this is," Khammanivong's attorney Marcus Berghahn told the Wausau Daily Herald.
Khammanivong's casino addiction reportedly cost him his marriage, though it's unclear where or how much money he lost gambling. He told the court he was paid several hundred dollars for each marijuana transport.
Pretty Peterson Please
The Western District of Wisconsin estimated Khammanivong delivered as much as 176 pounds of marijuana during the 17-month period.
According to Narcotic News, a pound of marijuana is currently selling for upwards of $4,000 in Wisconsin. That means Khammanivong helped transport over $700,000 worth of marijuana.
Of course, marijuana is not heroin. Peterson apparently believed Khammanivong's claims that he didn't play an integral role in the drug ring, but simply served as a transporter.
Regardless, Peterson's sentencing is certainly light considering the amount of cannabis Khammanivong was moving.
Just last month, a former steel company CEO in Alabama was sentenced to 72 months in federal prison for using insurance funds to pay off gambling debts incurred at Wynn Las Vegas.
Also in August, a bizarre story broke about two similar yet separate incidents involving female gambling addicts. Both women had stolen exactly $1.7 million from their respective employers in Connecticut and Minnesota, and both lost all the money gambling.
Diane Eiler of Minnesota was sentenced to 42 months in prison and three years of supervised probation. Patricia Meehan of Connecticut, who was first charged in 2010 and served 46 months behind bars, violated her parole in 2016 and was handed an additional two months in prison and two years of supervised home release.
Like Brother, Like Brother
The feds still have a case against Khammanivong, but not Kongsaden Khammanivong but his younger brother Khongkha Khammanivong.
Khongkha, 43, is facing more serious charges. A total of nine counts for distributing methamphetamine, marijuana, and cocaine have been levied on the younger Khammanivong, and he's also being accused of facilitating money laundering.
He's facing a total of 60 years in prison and $5.5 million in fines.
Kongsaden Khammanivong is just another example of a Vietnamese or Thailand migrant living in the US who has developed a gambling addiction. The rampant problem has recently gained much unwarranted attention as Little Saigon communities struggle with illegal gambling houses.
Latest Casino Stocks:
Retrieving stocks data...
Retrieving stocks data...
Retrieving stocks data...
Retrieving stocks data...
Retrieving stocks data...