Vietnam's 'Valley of Love' Seeking Approval to Build Casino
Posted on: February 14, 2023, 07:02h.
Last updated on: February 14, 2023, 03:32h.
Vietnam's most popular tourist destination, the city of Da Lat, is one of the few areas in the country absent of a  casino. The region, also known as the "Valley of Love," is now planning to seek federal approval for a gaming property.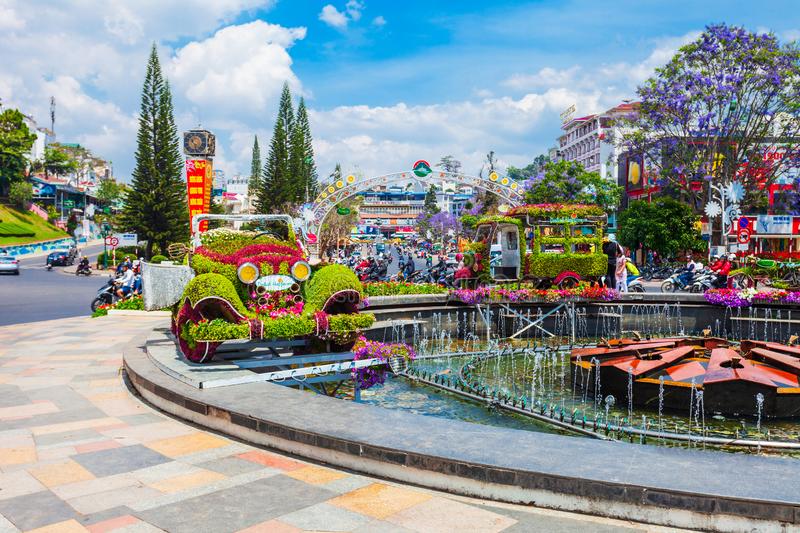 The People's Committee of Da Lat City recently issued a plan to implement a pilot model to spur nighttime economic development in the area, with many new and unique types of sightseeing, shopping, and entertainment. The city's government is reportedly preparing a proposal, according to local media outlet Vietnam Plus.
Nguyen Van Son, Vice Chairman of Da Lat City People's Committee, said in a statement that the project aims to form and develop new tourism models. It would include shopping and nighttime entertainment to exploit and promote the potential of local night economic development.
The city believes this will contribute to a positive impact in changing the nighttime appearance of Da Lat. It will also help reduce traffic pressure in the central area, raise income, and improve the overall quality of life in the region.
Located in the Central Highlands region of Vietnam's Lam Dong province, Da Lat receives around 1.5 million tourists a year. Around 300,000 of these visitors are foreigners.
Currently, there are nine casinos in the country, although only one has received approval for gambling by locals.
Arts, Entertainment Planned
The planned economic development project is planned to roll out in stages over the next seven years. Da Lat plans to first build a water music park in the city's flower garden. It would then construct a "food street" running 2,952 feet in a section of Da Lat that the government has already singled out.
The city also plans to build more pedestrian and performing arts areas. It will increase its focus on shopping and sightseeing and build a new night market with a more modern, aesthetic form. That will include a major economic complex that will be home to various activities, such as entertainment, clubs, and a casino.
Vietnam Continues to Explore Local Gambling
Vietnam, for the most part, prohibits gambling by locals. Eight of the country's nine casinos cater only to foreigners. The Corona Resort & Casino in Phu Quoc is the exception, participating in a government-approved pilot to allow residents to gamble.
The pilot has shown that locals are better window shoppers than gamblers. The property reported that 65% of its customers between 2019 and 2021 were Vietnamese.  But they only provided 5% of the casino's revenue.
The pilot program was initially going to run for only two years but received an extension last year. A second casino was going to participate, but it still hasn't opened as its operators continue to secure investments.
Da Lat isn't the only city interested in becoming a gambling host. Ho Chi Minh has forwarded its plans to the National Assembly as well. It wants to allow casinos in all five-star hotels, not just one. The federal government hasn't commented on when it might offer its response.
Most Read