Third Pennsylvania Casino Submits Sports Betting Application, But State Tax Remains High
Posted on: September 25, 2018, 12:00h.
Last updated on: September 25, 2018, 07:52h.
Harrah's Philadelphia is the third Pennsylvania casino to submit a sports betting license application with state regulators. It comes despite the upfront $10 million fee, plus what's largely seen as an exorbitant 36 percent tax on gross winnings.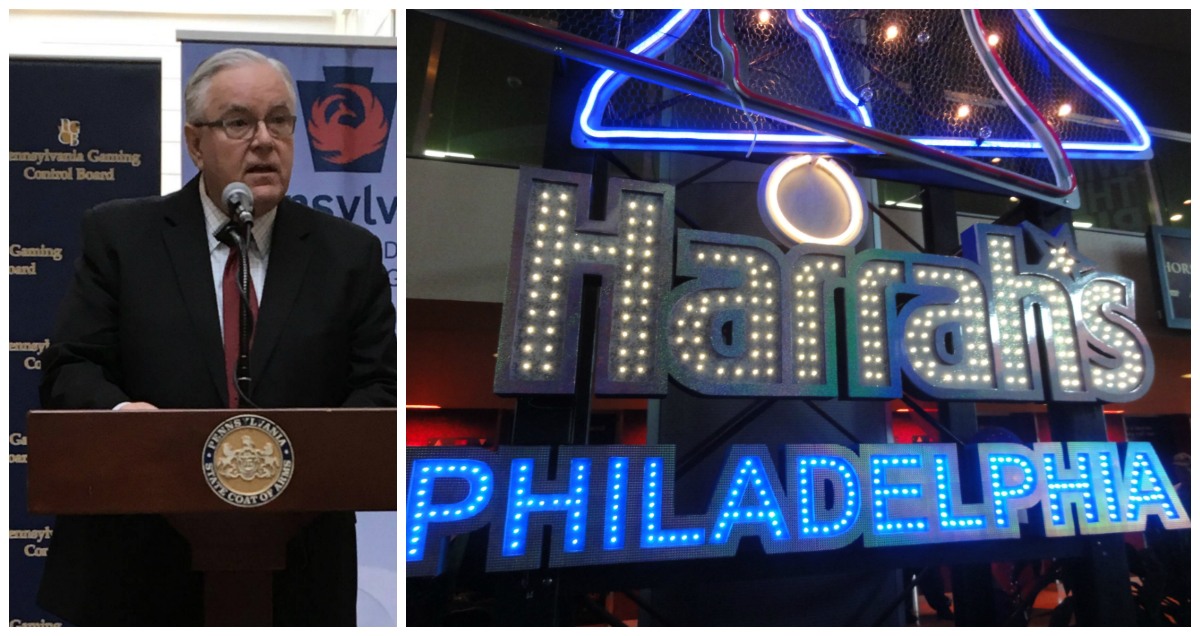 During next week's Pennsylvania Gaming Control Board (PGCB) meeting, the first two casinos to bid for sports gambling, Penn National Gaming and Greenwood Racing, could be approved to begin operations. That's assuming they pay the state the $10 million license fee within 60 days.
Pennsylvania passed sports betting regulations in part of its massive gambling expansion legislative package last fall. With the state underfunded, the Republican-controlled General Assembly backed the measure instead of raising taxes on residents. The bill was signed by Governor Tom Wolf (D).
Along with sports betting, the package authorized satellite casino venues with up to 750 slot machines and 30 table games each, online gambling, daily fantasy sports, slot machines at certain truck stops, and airport gaming lounges.
Fees, Taxes Remain Concern
As currently regulated, Pennsylvania casinos operating sportsbooks will need to share 34 percent of their sports wagering revenues with the state that will go to the General Fund, plus an additional two percent that will be used "exclusively for grants for projects in the public interest in the Commonwealth."
Compared with neighboring states that have moved to legalize sports betting after the Supreme Court's federal repeal of the prohibition in May, critics say Keystone State lawmakers set the tax far too high. 
New Jersey taxes sports betting revenue at 8.5 percent, while West Virginia levies a 10 percent tariff. Nevada, the sports betting gold standard where full-fledged single game wagering has been taking place for decades, has a 6.75 percent tax.
Nevada gaming attorney Kate Lowenhar-Fisher recently told Casino.org that such a high sports betting tax actually helps underground bookies thrive.
Some of the bills that states have considered or even passed have been really a boon to the illegal bookmakers, because the economics are ridiculous," she explained. "It makes it impossible for a legal or regulated bookmaker to make any money."
Sports betting is already a slim-margin business for casinos. "If you levy a bunch of taxes and fees, you're going to kill it," Lowenhar-Fisher concluded.
Casinos on Sidelines
Penn National Gaming owns and operates the Hollywood Casino, the state's first commercial gaming property located near the Harrisburg capital. The company headquartered in Pennsylvania is also developing a satellite casino in York County, and has secured a second mini-casino location in Lancaster County.
Greenwood Racing is the parent company to Parx, a casino just north of Philadelphia in Bensalem. Should its sports betting application be approved, the group will be permitted to additionally take sports wagers at its three off-track betting facilities in the Philly region.
Aside from Penn National, Greenwood, and Harrah's, the state's 10 other licensed gaming operators haven't decided to bet on sports gambling in Pennsylvania. The PGCB can suggest modifying the tax and/or licensing fee, but to date, regulators haven't hinted that's in their plans.