Online Sports Betting Control in Australia Heats Up With Tabcorp, Sportsbet Vying
Posted on: February 21, 2023, 06:37h.
Last updated on: February 21, 2023, 01:32h.
The fight for control over Australia's online sports betting market is heating up as Tabcorp, Sportsbet, and Ladbrokes, which all hold significant stakes in the market, look to solidify their positions.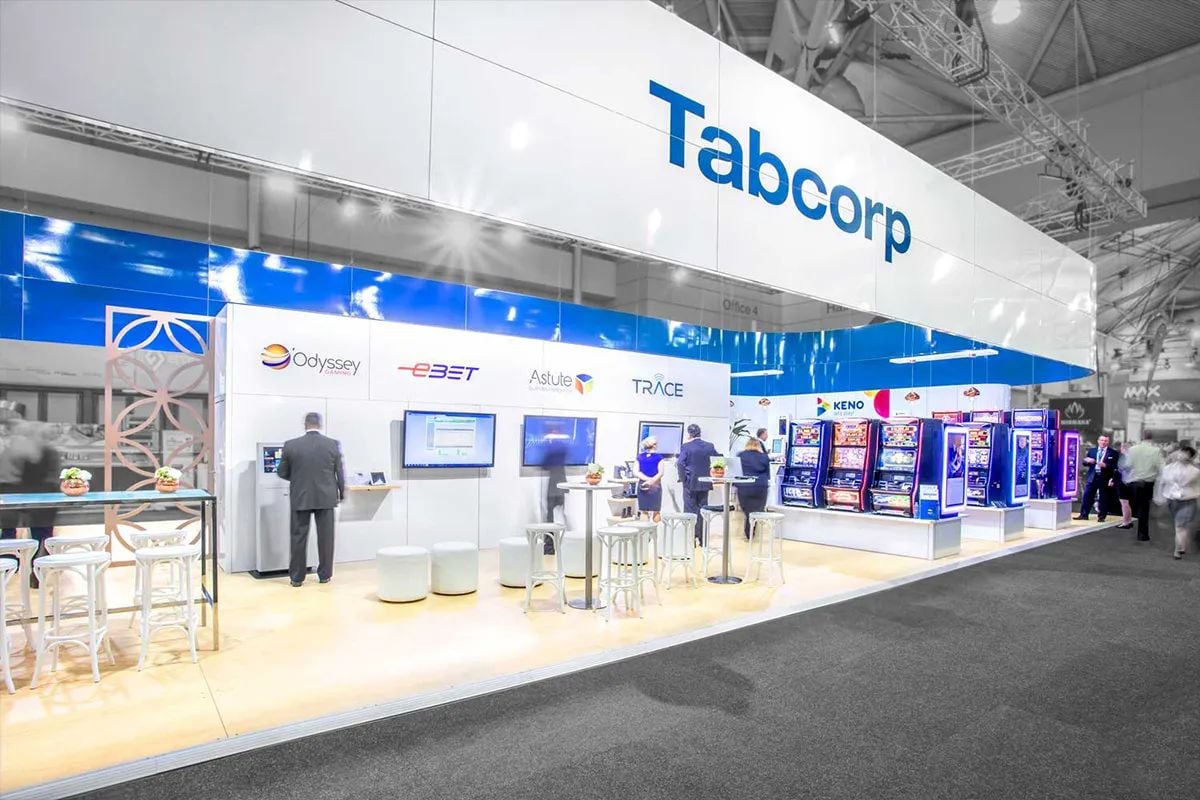 Regulatory changes and market conditions are forcing a competitive shift. Notably, Tabcorp, which has had a significant presence in retail betting, has its sights on the digital space, and plans on attacking it this year.
The Australia-based gaming operator has the financial strength to carry out its plans. In a recent update on its financial health, it reported strong results, which it will leverage to expand its position in online betting.
Tabcorp on a Mission
Tabcorp introduced a mobile betting app last September, which it then heavily promoted during the FIFA World Cup. It was a strategy that produced strong results, with the company reporting AU$52 million (US$35.76 million) in profit over the first half of its latest fiscal year.
Overall, the company's revenue reached AU$1.27 billion (US$873.38 million), an increase of 11%. Now, looking at cost-cutting measures worth AU$20 million (US$13.75 million) through 2026, it will have even more money with which to fulfill its online expansion goals.
That includes challenging Sportsbet and Ladbrokes. Tabcorp CEO Adam Rytenskild commented when releasing the financial results that the company wants to have 30% of the digital market by 2025. That would be a 5% increase from its current position.
To get there, Tabcorp plans a "transformation of [its] entire wagering ecosystem." Rytenskild explained that this means offering new products, revamping its existing offerings, and extending its marketing strategy. It also comes after Tabcorp, like many land-based operators, tried to fight the advance of online gaming.
However, after seeing the positive results the segment can offer, the company realized it had to join, not fight, the shift. The results have also brought good news for investors. Tabcorp announced that it would offer a dividend of AU$0.013 (US$0.009) per share, payable on March 21.
Sportsbet's Dominance Under Attack
Sportsbet, a Flutter-owned company, currently has control over more than 50% of the online betting market in Australia. If Tabcorp gets its way, that slice will get a little smaller.
Sportsbet became the unwanted center of attention this week. That's after it was reported the company donated money to Australia's current Communications Minister Michelle Rowland during her campaign to become part of the federal government last year. The Brisbane Times reported that the company gave her around AU$19,000 (US$13,094) during her campaign.
During that time, she played a leading role in gambling policy in Australia as part of the government's shadow cabinet.
Sportsbet also donated to other political figures and parties, which is perfectly legal and common across the globe. Even Tabcorp has given contributions.
However, given the current environment encompassing the gambling industry in Australia, direct donations to someone in charge of gambling policies could receive unwanted blowback. This could impact Sportsbet's position.
Tabcorp could also gain ground through strengthened activity in Western Australia. There, Betr recently backed out of a bidding war for control of the state's TAB operations, leaving Tabcorp the odds-on favorite to take over that business.
Most Read