Steve Wynn Tells Nevada Legislators He Supports "Broad-Based Business Tax"
Posted on: May 16, 2013, 05:30h.
Last updated on: May 15, 2013, 06:07h.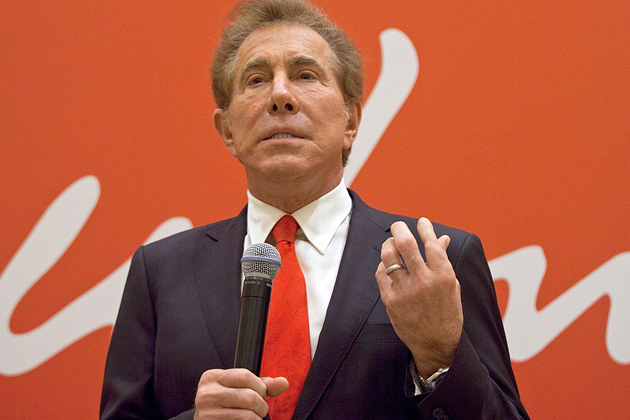 Steve Wynn told Nevada legislators in a closed-door meeting that a broad-based business tax of 0.5 percent is the way to go for all businesses who pull in more than $1 million annually. That would translate to a relatively modest $50K for companies just over the $1 million threshold, but substantially more for huge conglomerates like Wynn's own Wynn Resorts Ltd., where the 2012 annual revenue take was $5.2 billion.  The suggested tax structure would cost Wynn $260 million in taxes annually, based on his company's 2012 earnings.
Wynn says he believes the right move is to do away altogether with the so-called modified business tax, aka the payroll tax, and replace it with his broad-based business tax proposition.
"Everyone would pay it. It's that simple," said Wynn, now 71, during an interview about his East Coast casino project expansion plans.  "The answer is a thin, broad-based answer. Everyone would pay a half-percent on gross receipts."
Casino Industry Is Ailing
Wynn also reiterated previously made comments about the industry he has largely pioneered, saying that casinos are still in "ill health" and need more time to come back to their pre-recession glory days.  Currently, the Nevada gaming tax alone is 6.75 percent; well above the figure he says would be optimal for renewed growth.  Wynn claims these costs are strangling the industry overall.
Wynn Resorts, like many top-tier gaming operators, is thriving with the big bucks over in Macau, the world's most lucrative gambling universe.  In fact, Macau now makes up the majority of Wynn's profit margin, as it does for many big names like Sands Las Vegas and MGM Resorts International as well.
For first quarter 2012, Wynn Macau's revenue stream jumped up 4.4 percent to $992.1 million; overall, the first three months of the year brought in $1.38 billion for the gaming giant.
Wynn the Power Broker
Certainly a man with as much influence in the casino industry as any, Wynn reportedly met with not only lawmakers on a recent trip to Nevada's legislative capital, Carson City, but also with gaming lobbyists, with whom he shared his tax vision.
"In my opinion, a broad-based business tax wouldn't hurt," he explained. "It's like getting a flu shot. The needle is thin and it doesn't hurt."
Of course, it's not the needle anyone is concerned about; it's the amount of blood being drawn in the form of dollars.