Steve Wynn Scandal Improves MGM, Las Vegas Sands Japan Casino Odds, Threatens Macau Operations
Posted on: February 10, 2018, 05:00h.
Last updated on: February 9, 2018, 05:55h.
Steve Wynn and the company he founded have much more to lose than its namesake founder in the wake of his sexual misconduct scandal.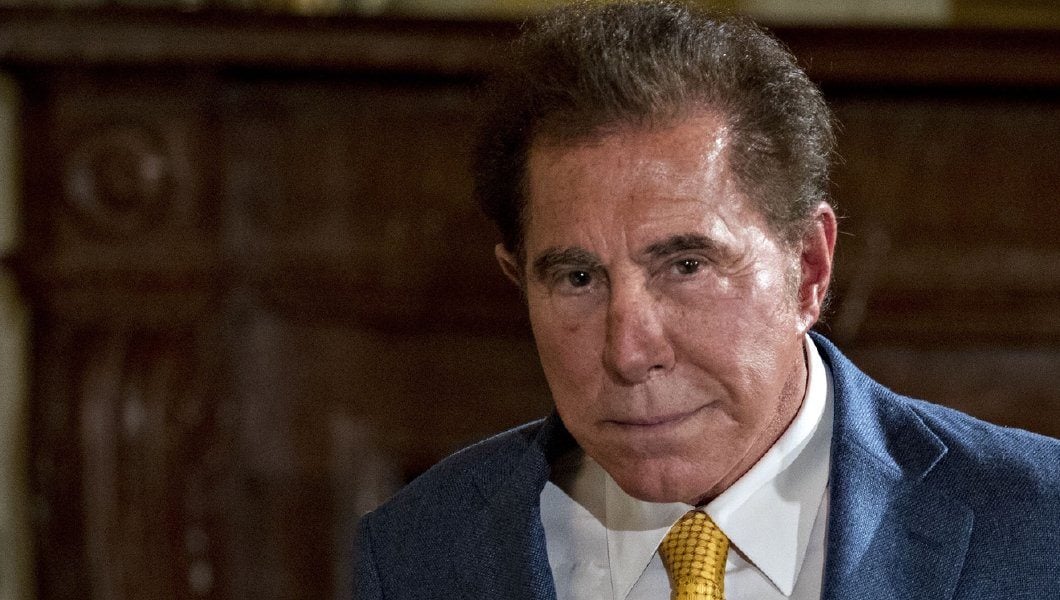 Wynn Resorts, along with every other major casino operator, is currently awaiting the release of Japan's integrated casino resorts bill. Depending on the governing specifics, companies have floated concepts that could cost as much as $10 billion if preferred regulatory conditions are met.
MGM Resorts, Las Vegas Sands, Wynn, Galaxy Entertainment, Melco Resorts, Hard Rock, and others have all expressed interest in building in Japan. But the law, which is still being drafted in the country's National Diet, is expected to only authorize two or three casino resorts.
Japanese lawmakers are reportedly looking to license companies that have strong track records operating casinos around the world, and come with distinguished reputations.
MGM and Sands, which collectively have properties in the US, China's Macau, and Singapore, have emerged as the frontrunners. But Wynn Resorts, with its CEO's formerly squeaky-clean reputation, was thought to be a strong contender as well.
That's of course all changed following allegations that Steve Wynn routinely harassed female workers, and forced at least two women into having sex.
Wynn Scandal Major Loss
Steve Wynn resigned Tuesday night from the company he originated amid the growing scandal. His departure, however, was not an admission of guilt, as the casino magnate said a rush of public judgement has taken "precedence over everything else, including the facts."
The headlines have caused Wynn Resorts stock to plummet 18 percent, but more substantial losses could be on the way in the coming years should Macau regulators revoke or not renew the company's gaming license.
Wynn Macau and Cotai Strip's Wynn Palace generate about 75 percent of Wynn Resorts' total revenue. Wynn's operating license is scheduled to expire in China's special gaming enclave in June of 2022.
The Macau Gaming Inspection and Coordination Bureau has confirmed it's investigating the Wynn allegations. The regulatory agency said in a release that it "pays great attention to appropriate qualifications of gambling companies' main shareholders, board members, and key employees holding important positions."
The Nevada Gaming Control Board and Massachusetts Gaming Commission, the two other jurisdictions where Wynn Resorts is doing business, have both confirmed they're reviewing the scandal to determine if disciplinary action or license revocation is warranted.
Takeover Odds
Prior to the scandal, Wynn Resorts was one of the most successful and respected casino conglomerates in the world. The corporation reported a net profit of $492 million in the final quarter of 2017, a 335 percent, largely due to tax cuts.
The Wynn name has been synonymous with luxury for decades, but that's quickly changing. Gaming and financial analysts believe the only path forward for Wynn properties is to undergo a rebranding, and likely be taken over.
Union Gaming analyst Grant Govertsen told Reuters this week that there would be plenty of suitors. According to Govertsen, potential buyers include MGM Resorts, and investment firms such as Blackstone, which owns The Cosmopolitan in Las Vegas. Apollo Global Management, which owns 30 percent of Caesars Entertainment, is another possible suitor.
CNBC journalist Andrew Wong writes various Asian conglomerates would also be interested, and such entities would likely pay a premium to have such a "prestigious trophy buy."