Adelson Calls Coronavirus Situation 'Serious,' Another Exec Says Offsetting Macau Visit Plunge Impact Will be Difficult
Posted on: January 29, 2020, 05:41h.
Last updated on: January 29, 2020, 06:55h.
Las Vegas Sands (NYSE:LVS) reported fourth-quarter and full-year results after the close of US markets today. But the real story may have been comments from Chairman and CEO Sheldon Adelson and other executives on the coronavirus situation in Macau, the company's most important market.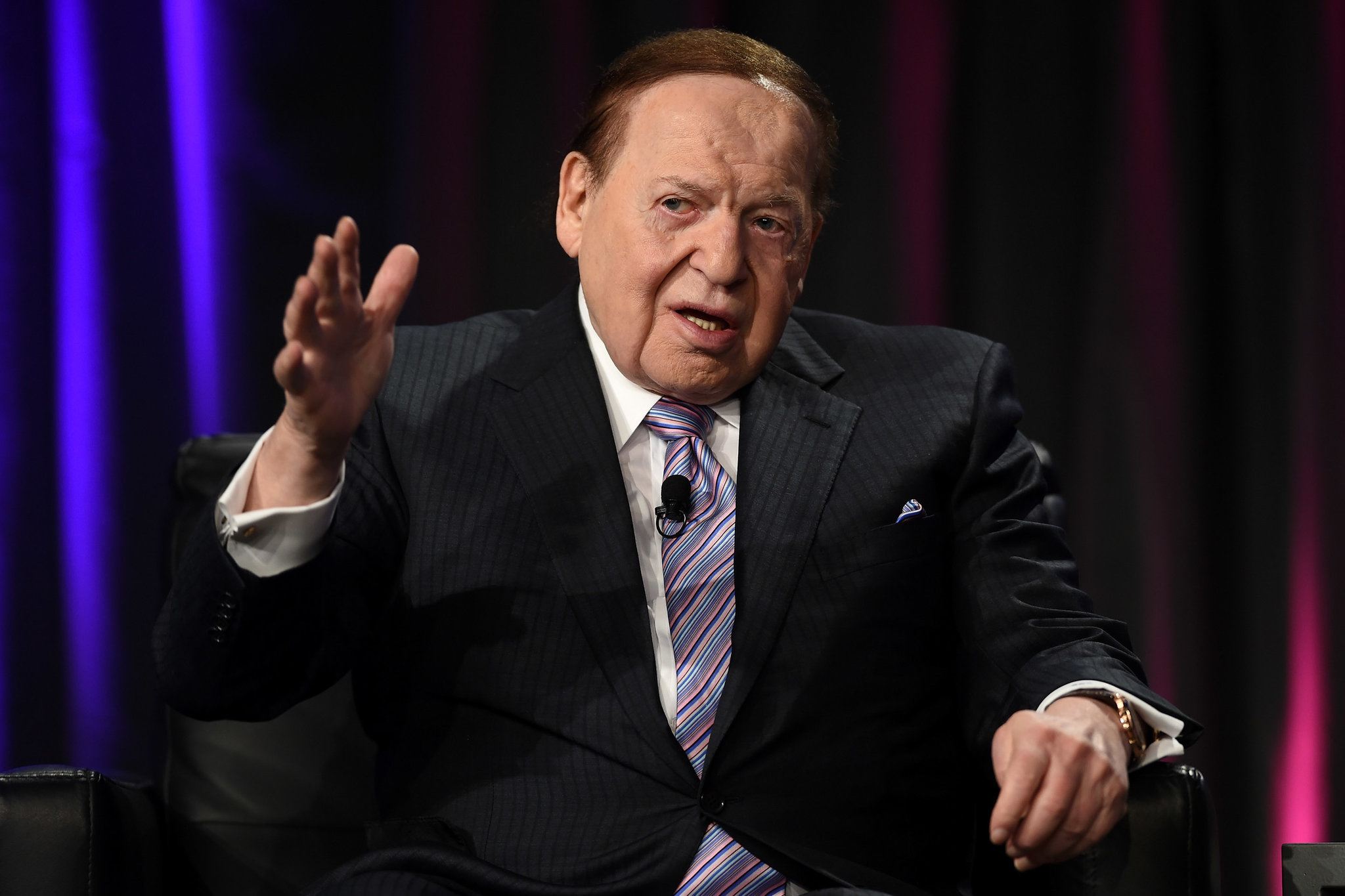 Making his second consecutive appearance on an earnings call, Adelson said the Sands China team is in "close consultation" with the Special Administrative Region's (SAR) health authorities. He also said that the company is implementing "procedures and safeguards" at its Macau venues to stem the spread of the deadly virus.
The current situation is unique and serious," he said on the call. "A top priority is the health and safety of our employees and guests and we are doing everything we can to support the governments in both Macau and China."
The Asian gaming center, where LVS owns five venues, remains a significant driver of the company's operating results, accounting for $811 million of $1.39 billion in adjusted property earnings before interest, taxes, depreciation and amortization (EBITDA) for the December quarter.
During the final quarter of 2019, Sands posted $3.51 billion in revenue, of which $2.24 billion was derived from its Sands China unit.
More Macau
Late Tuesday, China announced plans to curb the Individual Visit Scheme (IVS), the primary visa source for many gamblers from the mainland looking to visit Macau. The news sent shares of gaming companies, including Sands China, reeling in Hong Kong trading. But LVS stock rebounded modestly in US trading Wednesday, and continued doing so after-hours following the release of the earnings update.
There are seven confirmed coronavirus cases on the peninsula,but no deaths. Worldwide, the number jumps to 6,000 documented cases and over 130 fatalities.
"Our business is revenue dependent. There's no way to hide from the fact that we employ tens of thousands of people in these markets," said LVS COO and President Rob Goldstein on the call in response to an analyst question. "It's an expensive business to operate. The same way operating leverage swings in your direction when volumes are good, it swings against you at times like this."
Goldstein said LVS will "do our best" to mitigate the coronavirus issue. But, he added that it would be "foolhardy" to think that the company can generate enough revenue to offset the 80 percent decline in visits currently being experienced in Macau.
LVS is in the midst of a $2.2 billion capital spending program in Macau, most of which is aimed at bolstering non-gaming attractions, such as guestrooms and meeting and convention space. That effort makes the operator by far the largest investor on the peninsula.
Sizing up Singapore
Earlier today, Casino.org reported that the Marina Bay Sands (MBS) is circulating a letter to guests informing them that a visitor to the venue earlier this week caught the coronavirus and that staff there are taking measures to prevent more cases.
Goldstein said there has been some impact in Singapore, but the effects of the virus there have not been nearly as "dire" to the company's business as in Macau.
In the fourth quarter, MBS accounted for adjusted property EBITDA of $457 Million, nearly triple the company's comparable metric for Las Vegas.
More Financial Tidbits
At the end of last year, LVS had $4.23 billion in cash on hand, the largest stockpile in the gaming industry. Adelson said the company had full-year EBITDA of $5.39 billion, an industry record.
During the final quarter of 2019, the company repurchased $300 million worth of its own stock. Today, LVS said it's raising its quarterly dividend to 79 cents a share from 77 cents, marking the ninth straight year in which it has boosted its payout.
Similar Guides On This Topic
Latest Casino Stocks:
Retrieving stocks data...
Retrieving stocks data...
Retrieving stocks data...
Retrieving stocks data...
Retrieving stocks data...