As Rome Burns, Putin OKs Crimea Gambling Zone
Posted on: July 24, 2014, 06:49h.
Last updated on: July 24, 2014, 06:56h.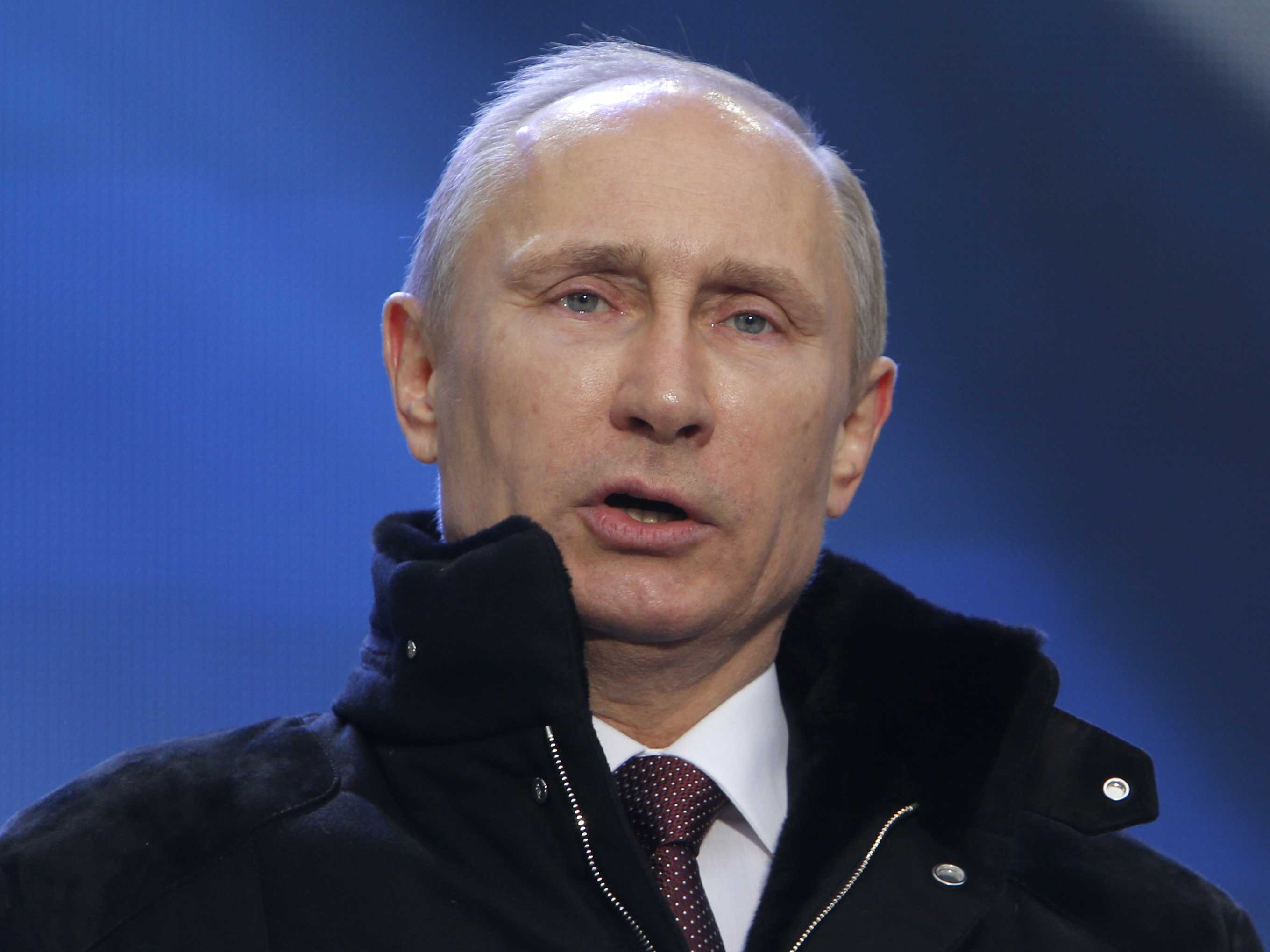 The old story about Roman emperor Nero fiddling while his city burned to the ground has a mythic quality that could be applied to Vladimir Putin these days. Facing an international scandal after Russia's seeming involvement in shooting a Malaysia Air passenger jet out of the sky, the Russian president has chosen now to okay a new gambling zone in Crimea; a small region just to the south of Ukraine, where the horrific incident took place last week.
Of course, unlike Nero, Putin remains firmly in control of all things Russian, and has borne the brunt of surprisingly little international outrage over the incident that was allegedly carried out under his army's auspices.
Putin signed into effect a law this week that will transform the annexed territory of Crimea into a gambling zone for Russian holidaymakers. In the light of recent events in Eastern Ukraine, Putin, faced with the prospect of increased US/EU sanctions, could perhaps have chosen a more apposite moment to make this particular announcement, but he is nothing if not bull-headed, and it's clear he is determined to make the region economically self-sufficient.
Russia annexed the largely Russian-speaking territory from the Ukraine in March, following a referendum on its status which the US and EU consider to be illegitimate. Western states refuse to recognize Crimea's reunification with Russia, while Ukraine continues to claim it as part of its territory.
The region had a struggling economy long before the territorial dispute, and experts estimate Crimea may run a fiscal deficit of 55 billion rubles ($1.5 billion) this year. It's believed that Russia could spend as much as $2.8 billion of its emergency budget reserves subsidizing Crimea.
What Happens in Crime Stays in Crimea
This makes the tragedy of Malaysia Airlines flight MH17, which was shot down by Russian-backed separatists in Eastern Ukraine, resulting in the deaths of all 298 people on board, all the more embarrassing and frustrating for the president, who is anxious to encourage tourism into the Crimean Peninsula. With its Black Sea resorts and Mediterranean climate, the region has been a traditional destination for summer vacationers and there are obvious and legitimate concerns that political troubles will keep them at bay.
Russia has been attempting to entice tourists with promotions and assurances of safety, such as visa-free travel to the Crimea for Chinese visitors, and has been offering incentives to state companies for treating their employees to free vacations in the area.
The new Crimean gambling zone will include casino resorts and hotels that would form part of a special economic zone, offering tax breaks for companies who choose to develop and invest in the area. Russia currently has four designated "gambling zones," which were created five years ago following an authoritarian "anti-vice" crackdown that shut down scores of casinos and poker clubs across the country. Operators were forced to move to more remote areas of the country, away from big cities, or pursue different careers.
In the Zones
The zones were established in the Baltic enclave of Kaliningrad, between Poland and Lithuania; Altai, on the Kazakhstan border; and Vladivostok near the borders with China and North Korea. A fourth, in Russia's Krasnodar territory, lies close to Crimea and the Black Sea and enjoys a flourishing economy and tourist trade, as well as having the only currently operational full-scale casino resort, Azov City. According to reports in the Russian media, the new law will extend this zone to cover the city of Sochi, the host of this year's Winter Olympics, with suggestions that casino resorts will be built around the Olympic Village.
The decision to legalize casino gambling in Sochi is an interesting one; when asked after the Winter Olympics whether there any such plans for Sochi, Putin, who seems to have a personal dislike for gambling in general, answered that, no, Sochi would remain a "family resort." However, with sanctions looming, Putin may have little choice but to embrace the potential economic benefits this most distasteful of vices may provide.