Prop Bettors See Green for Hillary Clinton Red Pantsuit Payoff in Presidential Debates
Posted on: September 28, 2016, 10:34h.
Last updated on: September 28, 2016, 11:38h.
When Hillary Clinton chose to wear red at the first presidential debate against her Republican foe Donald Trump, little did she know it would pay off some viewers big-time. In fact, Mrs. Clinton's outfit of choice proved to be the biggest presidential prop bet payoff of the entire debate.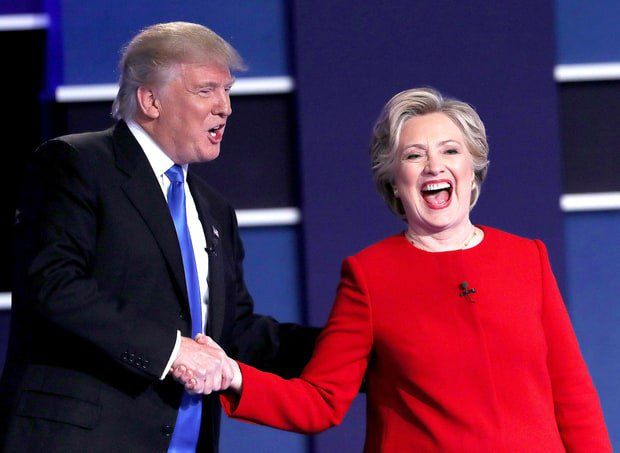 Bovada had asked what color the former secretary's jacket would be, with blue coming in as the favorite at -175. White (+250), Black (+500), and Red (+1000) followed.
When Clinton emerged on the stage at Long Island's Hofstra University in red from head to toe on Monday, those who put $100 on the color immediately won $1,200.
Seeing Red and Cashing In
In hindsight, it's perhaps a bit surprising that wearing red came with such long odds.
Research has shown that the color red is a dominant one and known to bring out heightened emotions. Sports teams are actually more likely to win in red as well, according to a 2005 National Geographic study, and Tiger Woods made history many times wearing that color on Sundays.
In the casino, those gambling with red poker chips tend to bet more aggressively than when use blue or white chips. A study found that it's likely due to gamblers unconsciously believing their red chips will be winners.
Red Switch, Blue Switch
So why were the odds for Clinton wearing red so long? It's likely due to the color's long association with the GOP. Blue is the color most associated with the Democratic Party.
Trump's attire was also a betting line, though not quite as rich.
Bovada asked bettors what color tie Trump would don, and unlike Clinton, red was the favorite at -250. Blue, which he ended up wearing, was the second favorite at +160, meaning a $100 bet returned just $160.
Bookmakers Still Make Bank
The majority of the other debate prop bets mainly paid only the bookmakers offering some creative lines.
Paddy Power's questioning if Trump would call Clinton "deplorable," "liar," "bigot," or "fraud" didn't come to fruition for bettors at all.
Nor did the most absurd line of the evening, "What will be thrown at Donald Trump?" Fortunately, not a single "tomato," "bottle of tanning lotion," or the extremely odd "Nazi golf ball" ever went airborne.
And neither Trump nor Clinton tripped and fell on the stage, which the Irish bookmaker had at 33/1 odds.
The two presidential candidates will meet again on October 9 for the second debate. The format will be a town hall, meaning candidates will be both sitting and standing. That should create for more humorous lines from Paddy Power and other bookmakers.
As of September 28, the Real Clear Politics polling average has Clinton 2.3 points ahead of Trump.